We can all agree on one thing, life's ups and downs can weigh us down. Hence, the need for a mood-booster to refresh and recalibrate the mind, body, and soul. Essential oils are one sure way to achieve such healing.
Essential oils ease the burden by working to calm the nerves, which translates to more comfortable living. The essential oils help with body pains, tension, muscle wrenches, focus, and many other issues.
Folks use essential oils all over the globe for numerous reasons. They cater to the emotional, mental, and physical aspects, making them a significant joyful addition to our daily lives. Aura Cacia is one of the leading producers of the best-known natural essential oils and skincare products.
The following is a detailed Aura Cacia Review and what they offer you.
Who is Aura Cacia?
Aura Cacia is a wellness and health company that has been operational for decades. It serves its clients with products that elate ease and vigor. The company's mission has always been to instill positive changes through its collection of products.
The ingredients are purely botanical, promising to invoke positive changes in your life. Every component is 100% organic with no artificial additives. And they are sourced from various places all over the world—hence the collection is diverse with a multitude of fragrance choices.
Furthermore, the company uses ethical means to acquire, extract, process, and package its products. Aura Cacia is committed to conducting all its business in the best interest of the environment and everyone else.
If you are curious to find out more about the Aura Cacia products, you can always head to the website and gather more information.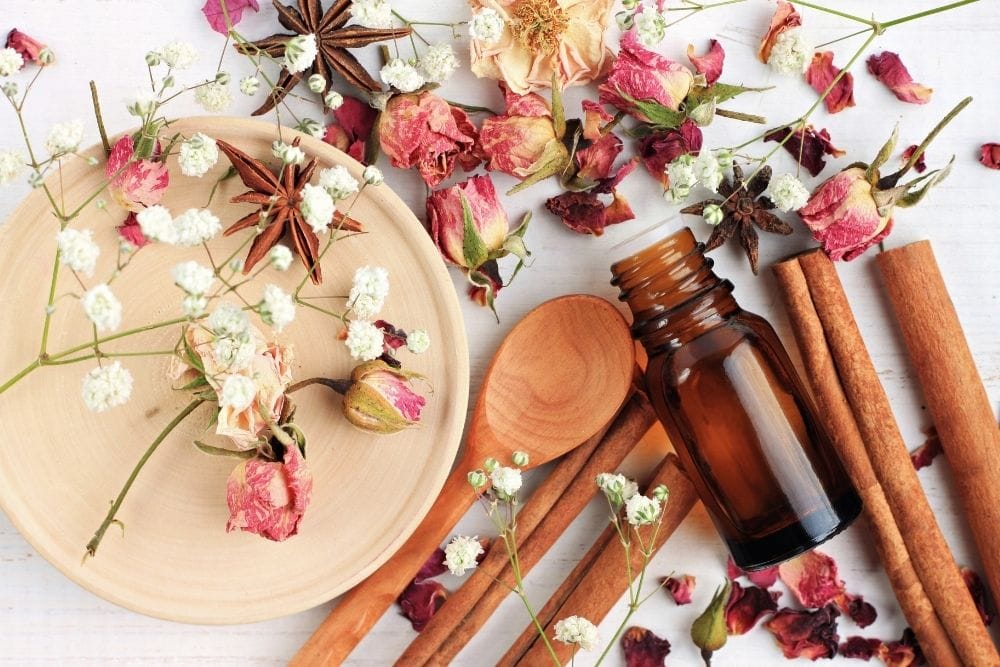 The History of Aura Cacia
The Frontier Co-Op, the chief umbrella company for Aura Cacia, traces its roots to 1976. The brains behind this corp were two founders who run their operations in a river cabin in the eastern region of Iowa in the United States.
The duo started off packaging essential oils on request and delivering them to stores. These subtle improvements in product distribution were evident by 1979. And this humble beginning was the genesis of what they are today—a multi-million Co-Op providing its clientele top-shelf natural products.
Aura Cacia Business Model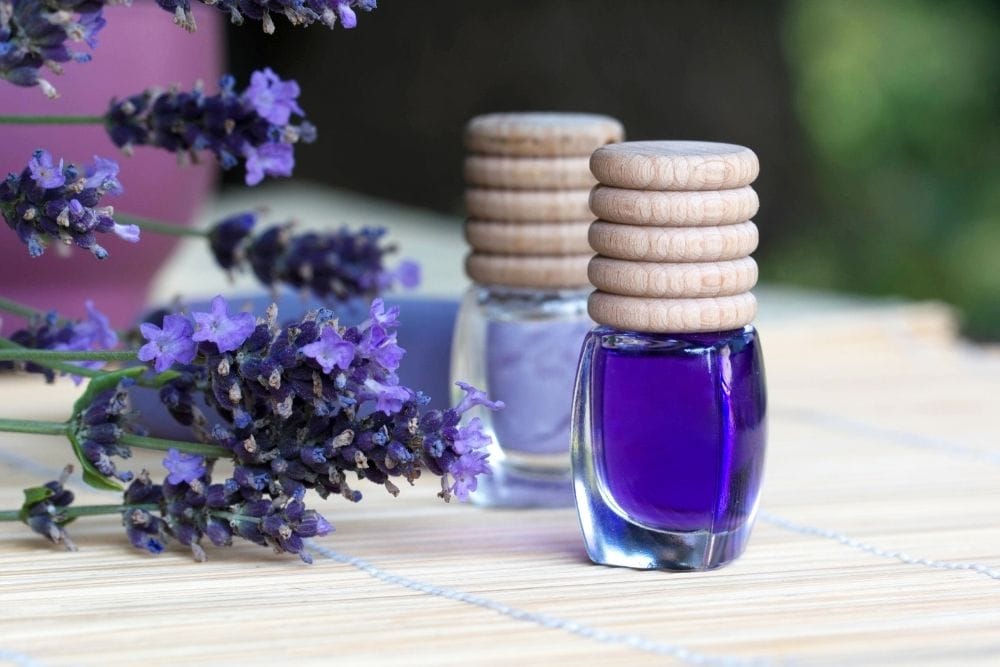 The business model of Aura Cacia is unique in that it operates similarly to a co-op. In a co-op model, several owners own the business and must unanimously agree on all brand matters. They operate under the parent company, the Frontier Co-op.
This is different from most competitors who use multi-level-marketing or regular business corporation structures.
The Frontier Co-op members act as the stores, and other enterprises buy the Aura Cacia products from them. These co-ops work in unison, upholding similar views and goals for the Aura Cacia products and instilling positive changes.
Aura Cacia Core Values
The parent brand, Frontier Co-Op, has the mission of being responsible to people and the planet. This mission has a noble cause and makes the consumers trust the brand.
But that is not all.
Every item purchased under the Aura Cacia gives back to the community through a woman empowering organization. This Aura Cacia project is called the Positive Change Project that has a yearly grant arrangement that offers women and girls all over the world an opportunity to live better lives.
Aura Cacia's Target Audience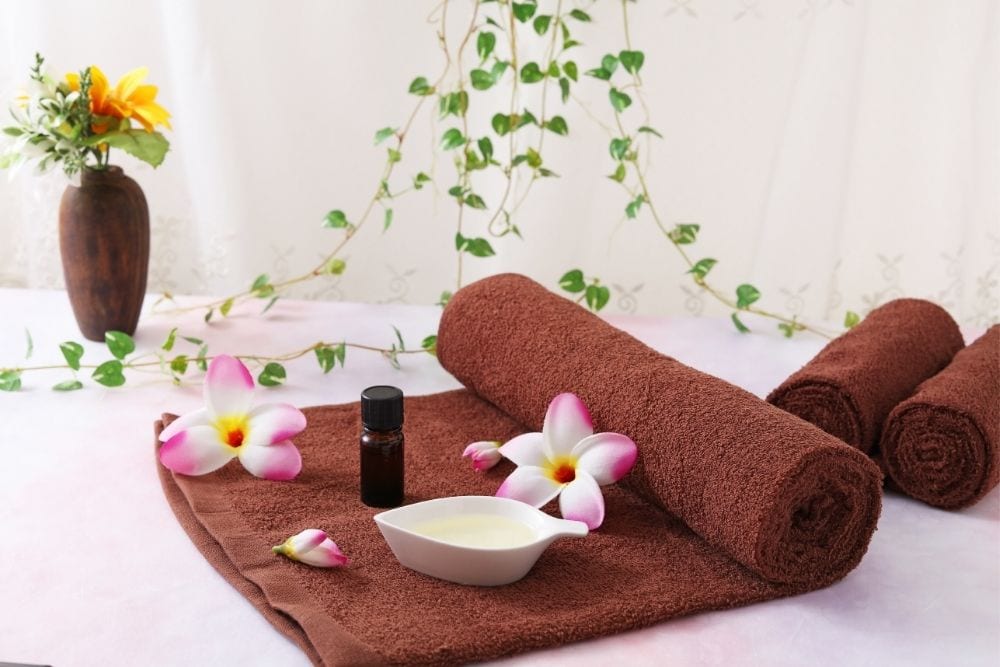 The Aura Cacia product line targets the modern woman who knows what she wants— a fulfilling, wholesome, happier life.
Since the brand is significantly invested in women, they are committed to giving women confidence when using their high-quality products.
Aura Cacia Quality Control and Standards
Aura Cacia brand beliefs
Aura Cacia offers its clients an obligation to providing only premium and high-quality products. Promising that every practice used in getting the finished product protects the planet plus the people. With the line-up of botanical products, they uphold these core beliefs.
Secondly, Aura Cacia aims to give people who collaborate with them a sustainable means to safeguard the environment and live in harmony and earn a living.
Sourcing of Aura Cacia essential oils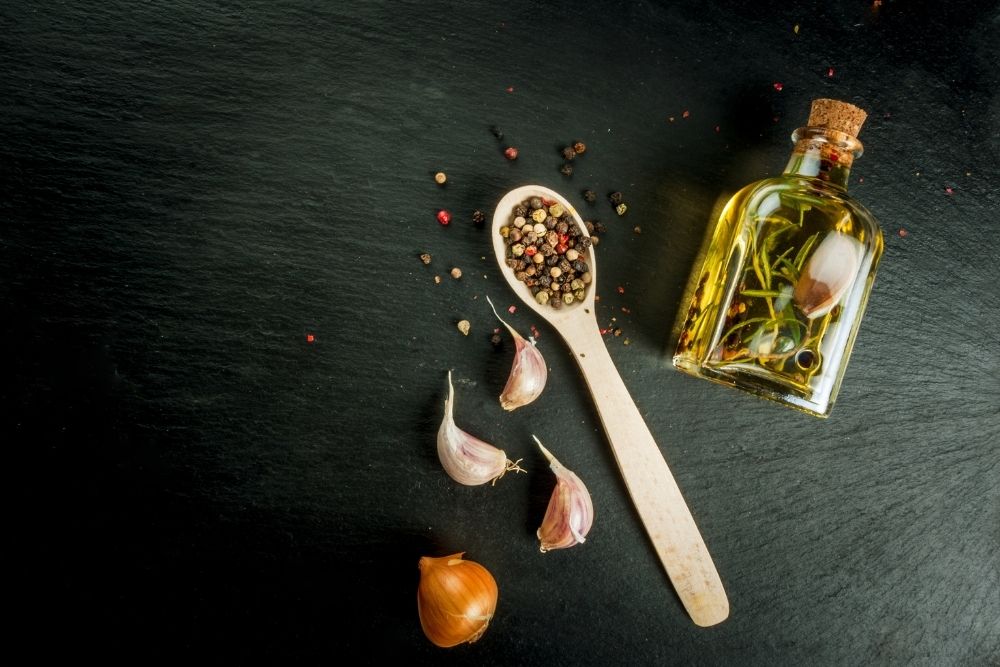 Since all the oils are botanical, Aura Cacia sources out the locations that naturally produce the plants that naturally provide these oils. These locations are on a global scale across all continents. The main aim is to get the essential oils where they are most potent and in good supply.
The production is controlled not to harm the planet. More so, to empower the local suppliers who are a significant part of the team. This collaboration helps both parties to grow and stay in business.
Every decision on production, supply, and logistics has a base foundation that everyone benefits from, including the environment.
The Aura Cacia products are guaranteed top-tier and of the highest quality by finding reliable and natural sources. With Aura Cacia, quality begins at the source.
Testing practices
They carry out quality checks on the raw materials from the sources and thoroughly examine them after arriving at Aura Cacia, Iowa labs. The tests are rigorous to ensure only the most refined grade oils get approved.
Aura Cacia's gas chromatography-mass spectrometry tests, commonly known as the GC/MS, are the standard test used globally to check essential oil quality. This test proves that the oils received are actual botanical, and they are in their purest form.
Each batch goes through these tests for quality checks.
Accepted oil quality
All Aura Cacia products must pass all set tests to represent the brand truly and genuinely. And these are the standards each product possess:
Synthetic, fragrance-free
Artificial and color stabilizers-free.
No animal testing.
100% essential botanical oils.
Petroleum and paraben-free
Purity tests.
Aura Cacia Product Lines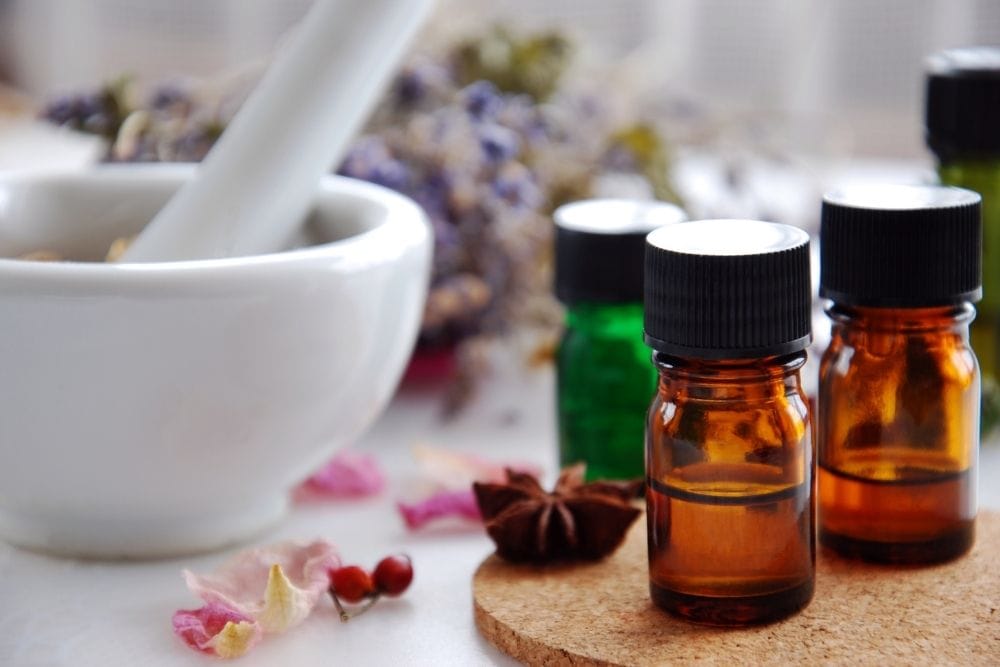 The products obtainable under the Aura Cacia label are revolutionary in that they also teach you plenty about the field of wellness. And that is beside the effort put in being super descriptive in their taglines and commodity representation.
Aura Cacia has a total of one hundred and thirty-three single essential oils and sixty-one essential oil concoctions. They have a further forty-four body skincare products, and this category includes body creams and carrier oils.
Aura Cacia also retails nineteen essential oil roll-ons, eleven facial care products, and seventeen kinds of essential oil room and body mists.
This product line-up is pretty extensive, which allows you to shop everything skin-related from them.
Essential oils—Singles and Blends
A few notable mentions of essential oils out of the 133 are categorized to cater to hair and nails, which is quite impressive.
What you will not miss in this collection are some energizing sweet orange and refreshing Peppermint. For every effect and feeling you seek, there is an essential oil for you under this brand.
They also have an extensive list of outcomes that invoke unforgettable sensations. These are the exact blends that cater to hair and nail health.
Aromatherapy products
Besides the essential oils, Aura Cacia also retails aromatherapy accessories. This category includes diffusers of various shapes and sizes.
They feature fifty- seven diffusers that fit every personality and use. There is quite an impressive selection, from the traditional Ultrasonic diffusers to candle lantern diffusers and diffuser locket necklaces. Aura Cacia also has a unique terra cotta moon diffuser.
The impressive part about most of these diffusers is their energy sufficiency. For example, the moon terra cotta diffuser is hung anywhere in the apartment or the automobile, and it works.
Using it is also pretty straightforward. You dribble a few drops of your preferred essential oil at the back of the disk and dangle it.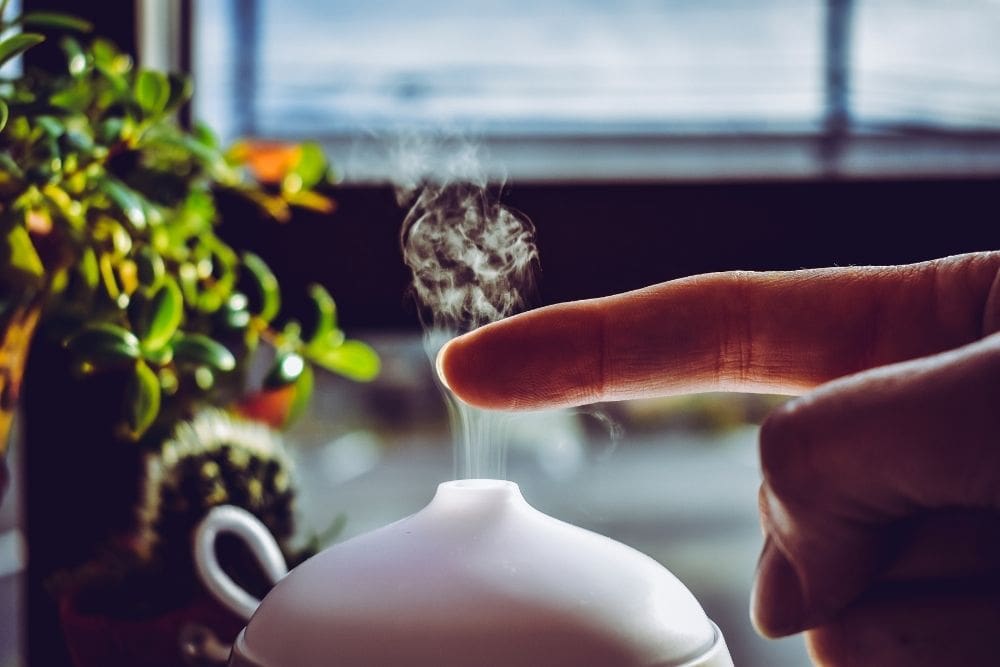 The starter kits
It is always common to find newbies overwhelmed and confused about where to commence. Well, Aura Cacia has made it easier with their budget-pack starter kit.
The kit includes the four most universal essential oils for a pocket-friendly amount. Included in the package is an instructional pamphlet that guides you on everything the kit has.
This beginner kit is, for sure, a great place to begin using the Aura Cacia essential oils. And guess what?
You can also give a loved one during a special event.
Aura Cacia roll-ons
The Aura Cacia roll-ons are compact and can even fit in a pocket. And this proffers them the perfect to-go carry-on wherever you go.
The Aura Cacia roll-ons are in several delightful varieties. These are the Medieval Mix and the Tea tree with a purifying effect. Then there is the restoring Frankincense, the calming Chill Pill, the cooling Peppermint, and the Soothing Lavender.
There is also a Chakra Balancing series with a roll-on for all the seven Chakras.
Aura Cacia body care products
In this section, Aura has sixty-61 organic body care. Meaning you can get your whole line of skin and body creams and oils from Aura Cacia.
They have Organic coconut oil, Jojoba oil, Argan oil, Black seed, Shea nut, and Avocado oil, among several more. Aura Cacia also included several hand sanitizers in this category.
The Perks of Using Aura Cacia Essential Oils
From the facts gathered above, it is no secret that Aura Cacia has been researching and executing its undertakings properly.
These essential oils better your mood
Every Aura Cacia product in the line-up has a labeled desired effect. Some are purifying products while others are calming, so on and so forth. That said, when you use these essential oils, you trigger positive changes, which is a result of your mood becoming pleasing and untroubled.
They help reduce mental exhaustion and burn-out
When faced with trials and tribulations, or after a long day working, you need a wind-down that relaxes the muscles and calms the brain. Using Aura Cacia, essential oils can ease the mind and bring forth refreshment and rejuvenation.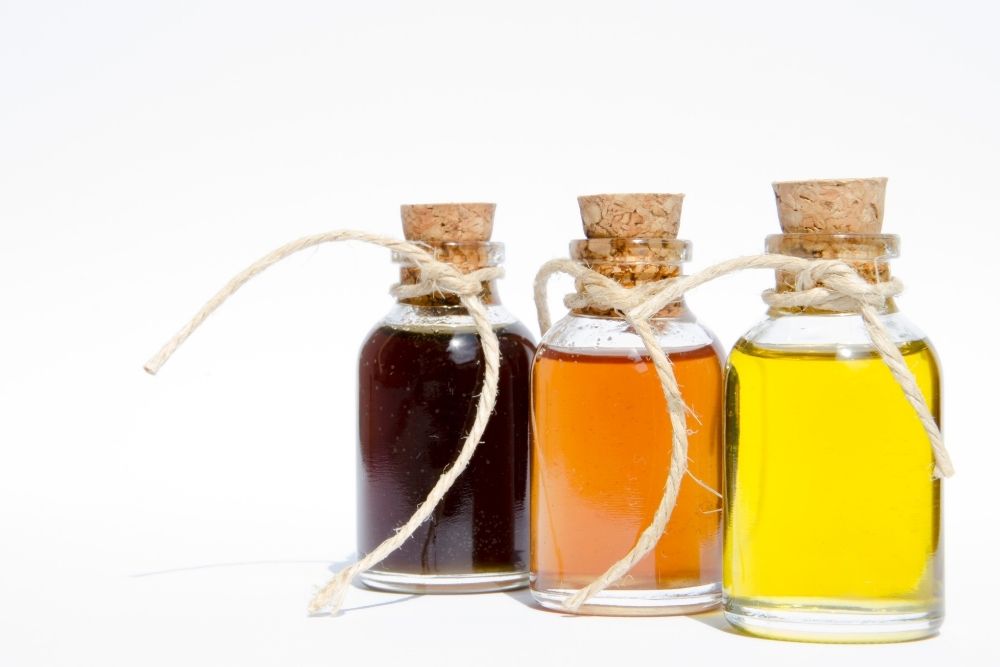 They help you become more productive
Nothing good comes out of a strained body and an exhausted brain. But with the clarity gained from using these essential oils, you can meet your goals of becoming more productive.
They help to improve sleeping patterns
Insomnia may be caused by stress, body tension, anxiety, and other mental issues. But all these can be sorted using Aura Cacia, thus resulting in better night rest.
They are efficient pain relievers
Pain can be a hindrance to so many things. And the higher up the pain intensity scale, the worse it gets. When in pain, you can barely think, let alone function. The pain soothing essential oils can be instrumental in easing this pain restoring balance into the body.
How to Fully Utilize Aura Cacia Essential Oils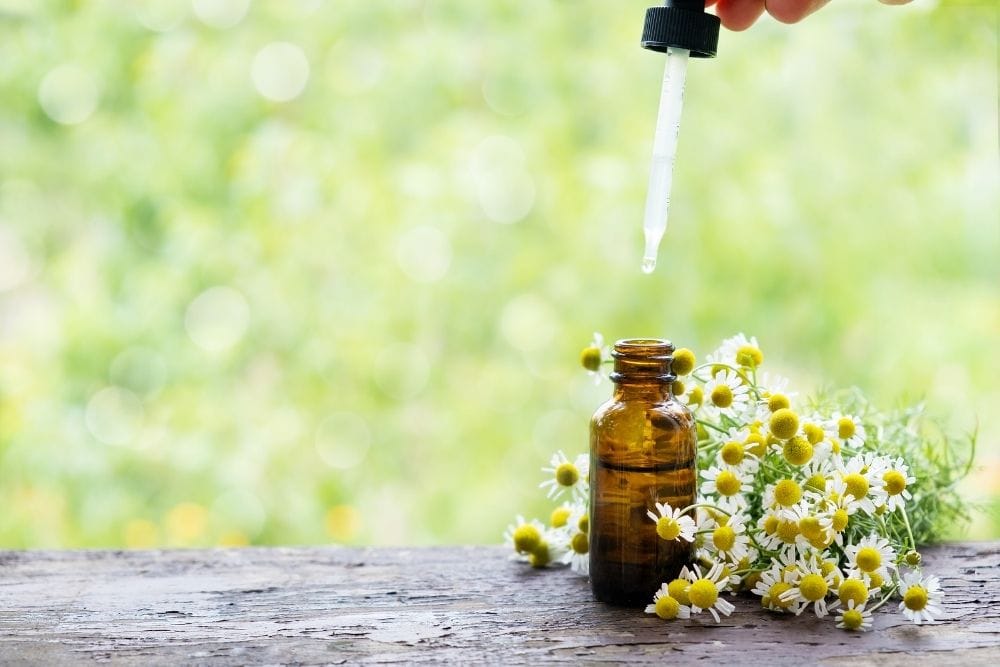 After understanding the merits of using Aura Cacia essential oils, who wouldn't want to use them?
The great news is that they are pretty straightforward to use, and below are some of the ways you can employ to reap the perks mentioned above fully.
Using them during baths
You can use Aura Cacia essential oil during baths by placing a few drops of the oil inside the bathwater. You can alternatively mix the oil with distilled water and have it as a mist where you spray a few droplets into a steamy shower.
As you cleanse the body using soap and water, the essential oil restores your spirit. After the bath, you will be as fresh as new—both inside and out.
Using them as air fresheners
Essential oils can also make your humble abode smell divine. For this purpose, you should use a diffuser to send the pleasant aromas of the essential oils airborne. After a few hours or so, your entire home will have an uplifting smell that keeps all the foul odor away.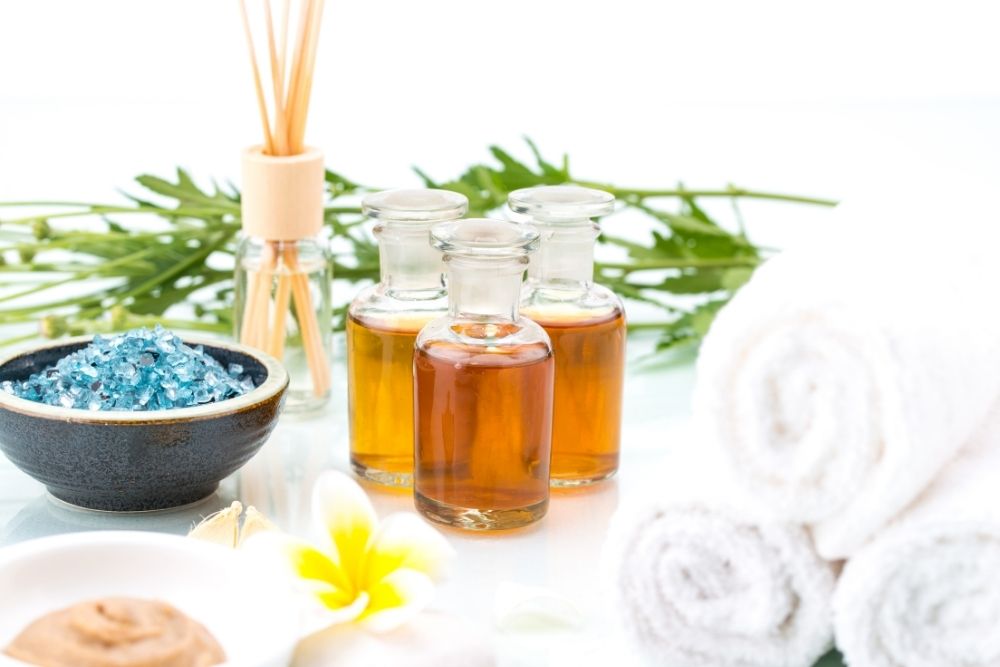 Using them as a body fragrance
Who would not want to walk around with an uplifting scent?
Since the Aura Cacia essential oils are pure oils from nature, you can apply them directly to your skin. And if dabbed on the pulse point in the body, they can become a fragrance.
This is killing two birds with one stone, bettering your mental state, and smelling great all day.
Making soap, lotions, and other DIY products
DIYer's, please gather here as this is for you.
Do you know that you can create soap, lotions, or candles in the comfort of your home? Even so, using your favorite Aura Cacia essential oil. With the proper guidelines on achieving making any of these, you can smell great and feel fantastic all day, every day.
Using them to do laundry
When you want to rub off some of that pleasant Aura Cacia fragrance in your laundry, you use dryer sheets. What you do is dribble a few droplets of your desired Aura Cacia essential oil on a dryer sheet and place it inside the dryer with your laundry.
As the clothes and the sheet mix, the essential oils' pleasant aroma get transferred onto your clothing. With this, you walk around a calm person simply because you have the calming scent with you everywhere you go.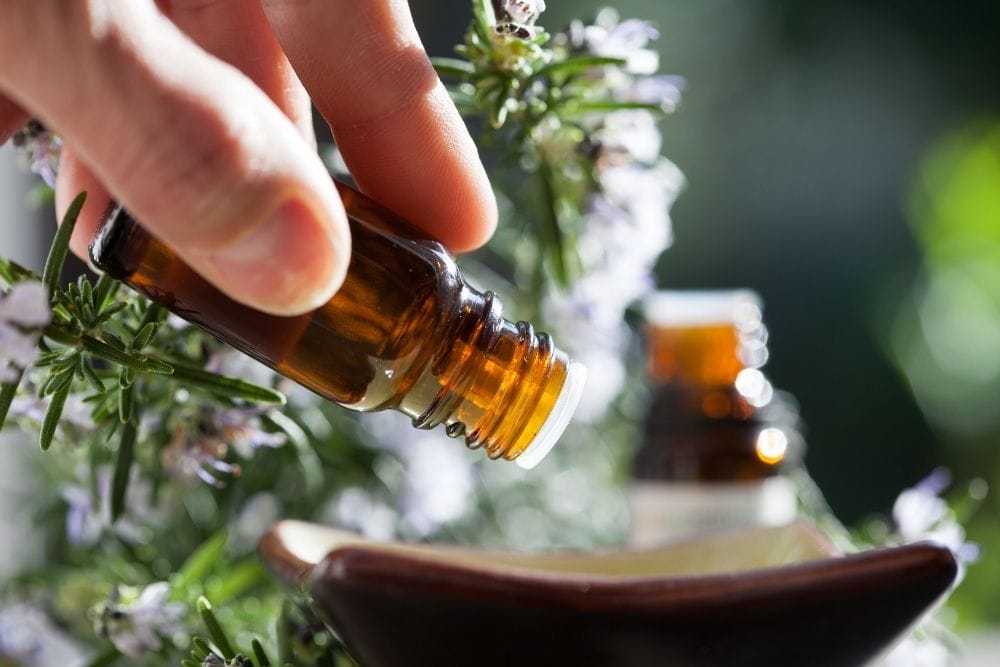 Customer Reviews on Aura Cacia Essential Oils
In business, there is a famous slogan that goes—the customer is always right. Thus whether what they have to say is positive or negative, the supplier has to give them a keen ear and promise to offer better next time.
Aura Cacia has its fair share of reviews in several arenas spread across the internet. And they are both good and bad reviews.
Positive remarks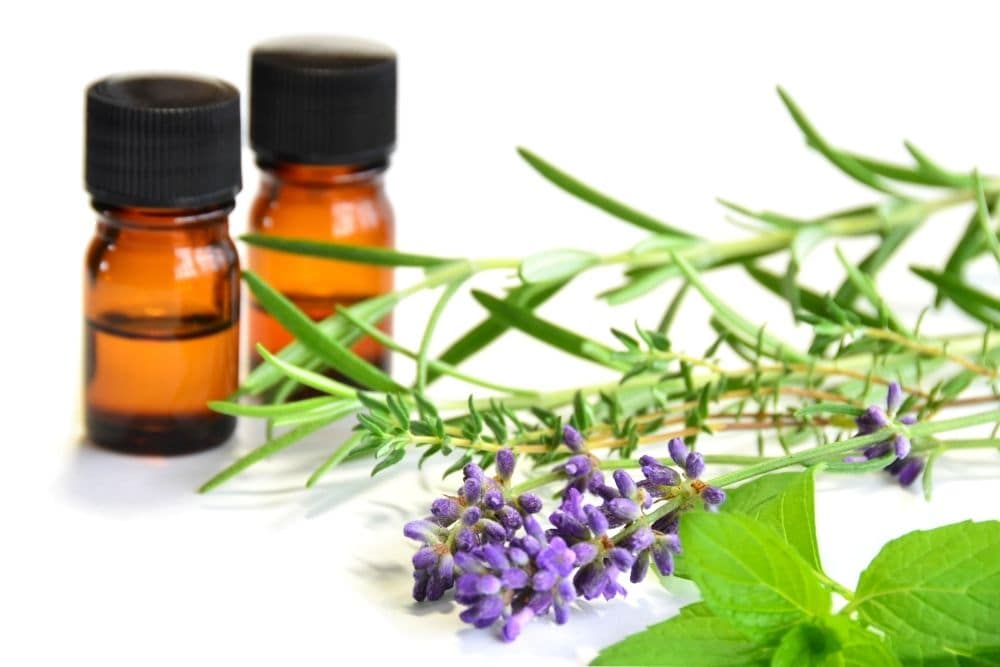 Aura Cacia's first predominant positive review is that the essential oils have an impressively assorted collection. The alternative of going with pure singles, blends, or roll-ons makes the brand usable by everyone.
Secondly, Aura Cacia essential oil's extensive portfolio of uses is unmatched. You can use it on the skin, as a mood-booster, laundry, and this list goes on and on.
One consumer attests that the lavender scent calms her dog, which is a bonus. As if that is not enough, another reports that it worked great to fix her cracked lips.
The next significant remark about Aura Cacia essential oils is that the packaging is self-explanatory. By taking one look at the packaging, you know what you are using and know what to expect.
Finally, Aura Cacia being a 100% pure botanical brand, is accommodating to everyone—vegans too. Also, because it's all-natural, the chances of getting any allergic reactions are slim.
Negative remarks
A couple of consumers had quite a bit to say about the bottling that it leaked. One was furious that their Aura Cacia essential oil arrived a quarter-full, and the other received their package bottle with a defective cap. These then should raise concerns of the company to look into the matter and rectify it.
There were also a few concerns about the lavender essential oil's scent not being as potent as advertised. Therefore, the consumer uses more of the oil which results in it exhausting faster.
Lastly, one client raised the issue that these essential oils are pricey and opted the manufacturer looks into a price reduction.
Verdict
From both sides of the coin, it is evident that the positive remarks outweigh the negative ones. However, each contributing customer is entitled to their opinion. Every customer's experience with Aura Cacia is personalized and unique. Thus they need to be given the respect they deserve.
That said, whether you choose to purchase a bottle or not is entirely dependant on you. The ball is on your court.
Aura Cacia Essential Oil Competitors
The two companies that give Aura Cacia the run for its money are Young Living and DoTerra.
Young Living
Similar to Aura Cacia, Young Living also has a line-up of 100% natural essential oils. And the extra that they offer their clients is that their oils are safe for ingestion.
The main difference is that their business structure is a Multi-level-marketing with an entirely different way of doing business. They sell directly to the consumer, while Aura Cacia uses its stores as the retail distributors.
They have a bit of an upper hand because they are pros at upgrading and launching new products into the market.
DoTerra
DoTerra is also another company that is giving Aura Cacia the run for their money. By being a giant enterprise selling directly to their clients, they too adopt the MLM business model.
DoTerra's strong point is its extensive product selection. But as you have seen, even Aura Cacia has an outstanding portfolio meaning they are catching up.
FAQ
Is Aura Cacia a good brand?
Yes, it is because of their mission which is to invoke positive changes. Furthermore, their initiative to protect the planet, using non-harmful practices, and giving back through the Positive Change Project qualifies it to be a good, noble brand.
Is Aura Cacia organic?
Yes, Aura Cacia is an organic brand. All their ingredients are naturally attained, and the finished product is free of any artificial component.
Where is Aura Cacia sold?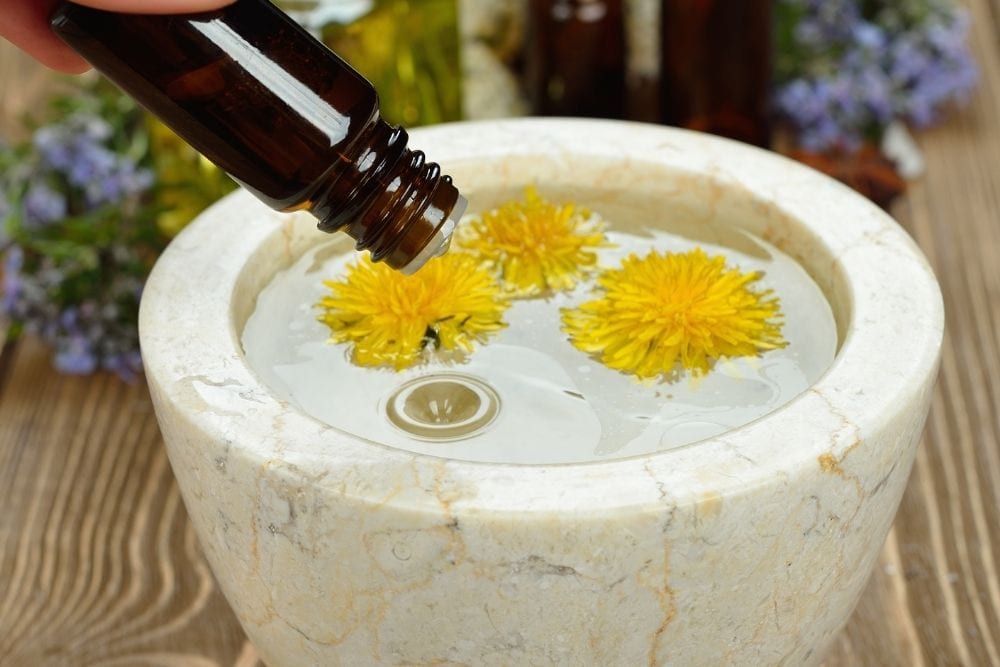 You can buy Aura Cacia products in several sources, and they are :
Can you drink Aura Cacia essential oils?
No, you can not. The company strongly discourages ingesting Aura Cacia even if they are natural oils.
What is the best essential oil brand on the market?
Many brands are teeming the market, and you can essentially select one and go with it. It is a personal choice at the end of the day. Regardless, trying out Aura Cacia products since now you know more about them is a great place to start.
What is the best quality essential oils in Australia?
Since you can now purchase essential oils online and have them delivered to you regardless of where you are, any brand can do. If you want DoTerra, you can get it, and if you want  Aura Cacia, you can get it too. Both brands are of superior quality. So again, the ball is in your court.
Final Thoughts
Everything you need to know about the Aura Cacia review is in the open now. Now you know the company plus all the products they have, more so what they can do.
All this information is for your own good and vital as you can use it to gauge which Aura Cacia product fits your needs. As seen, their diversity is fitting; thus, you will not miss something you like.
To sum it all up, Aura Cacia is an esteemed brand that you, too, can trust. So are you ready to give them a try?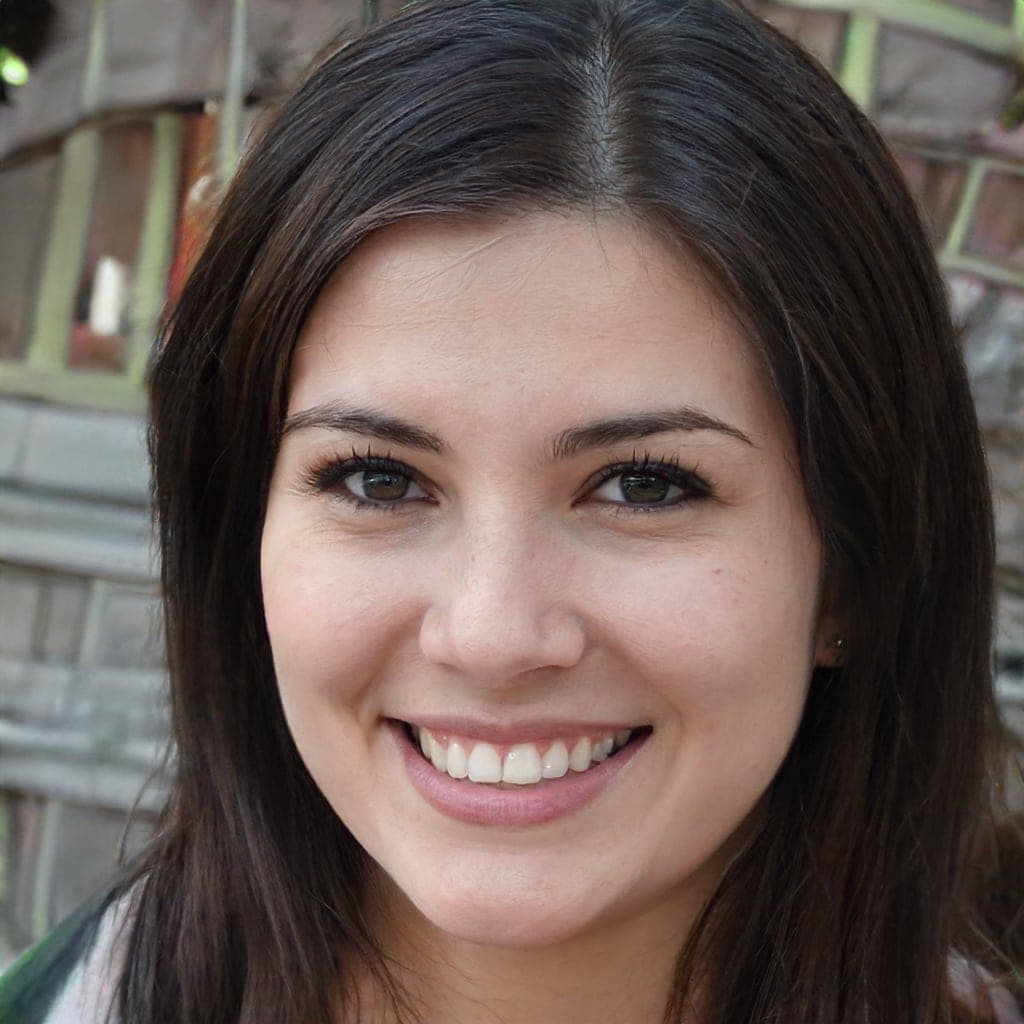 I currently work as a medical receptionist, but my ultimate goal is to work as an occupational therapy assistant. Helping others achieve a better quality of life is something I'm after. That's one of the main reasons I started this blog. Learn more about me.