Hi, I'm Emily.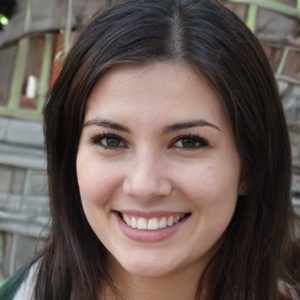 I was born and raised in sunny California, USA. I grew up in a mostly stable and loving family (who doesn't have family problems nowadays?).
I'm a happy owner of a dog named Bailey and a cat named Spanks.
At 23, I'm proud to say I graduated college with an Associate's Degree in Occupational Therapy. I currently work as a medical receptionist, but my ultimate goal is to work as an occupational therapy assistant.
Helping others achieve a better quality of life is something I'm after. That's one of the main reasons I started this blog.
One might say I have a bubbly personality! I'm dedicated to living an active and healthy lifestyle.
Loving Essential Oils is a blog I enjoy reading. I also enjoy staying up to date on websites like Young Living, and Plant Therapy
Although most days I'm a happy-go-lucky person, I do have my bad days too. I suffer from various mental health problems, mainly stress and anxiety. My constant worries keep me up at night, causing me to have low-energy levels throughout my day.
Looking for a healthy solution, I researched holistic healing treatments and found aromatherapy. I instantly became obsessed with it!
When you understand the amazing benefits of essential oils, you'll want to implement them into your daily routine as I do! After several years of consistently using essential oils, I now consider myself an expert.
I know just how many essential oils positively impacted my life. I know it can do the same for you. I'm stoked to share my personal experiences and research with you!
This Blog Will Help You…
Learn The Essential Oil And Diffuser Domain
Increase Your Knowledge Of Essential Oils And Diffusers
Discover Quality Diffuser Products At A Cheaper Price
Compare Diffuser Product Brands
Find The Right Diffuser And Oils For You
Review Products And Highlight The Pros And Cons
Locate The Specific Essential Oil Or Diffuser You Need Online
But wait, there's more!
It Also Helps You…
Answer Questions You've Been Searching For
Speed Up Your Decision Process On Essential Oil Products
Prevent You From Buying A Flawed Diffuser
Find Authentic, Top Quality, Pure Scented Oils
Purchase Effective And Efficient Diffuser Products
Learn About Reed Diffusers, Wax Warmers, And More
Put Your Trust In My Brand And Me
Learning something new is always scary, but that's why I'm here!
Remember, we all start somewhere.
So, if you are considered a beginner-level in the essential oils world, it's okay.
I've got you. We're in this together!
Check out my website to learn more about the essential oil domain.
I am always open to receiving questions, feedback, or recommendations from my readers.
I'll leave you with my philosophy,
"Life isn't just about how many people you befriend.
It's about how many of those people's lives you've improved. "
This isn't goodbye. You will hear more from me, I promise. But for now, take it easy!