Even if you're newer to the essential oil world, you've probably heard of the Young Living brand. Have you ever heard of the Melaleuca brand?
Both brands offer essential oils, diffusers, household items, beauty products, vitamins, and more. Keep reading as we pick apart the two brands in detail to see which is better or if they're equally amazing!
Young Living vs Melaleuca Table
Young Living
Melaleuca
Top Product Line
Thieves Product Line
Renew Product Line
Quality / Material
High-Quality

Natural Ingredients

Seed To Seal

High-Quality

Natural Ingredients

Eco-Friendly

User Experience
Mixed Reviews
Mixed Reviews
Customer Service
Good
Great
Safety
Safe Ingredients Through

Extensive Testing

Safe Ingredients Through

Natural Solutions
A Detailed Brand Comparison
No matter what brand you look at, there will always be some good and some bad. Here are five topics used to compare the Young Living and the Melaleuca brand.
1. The Top Product Line
Some product lines do a lot better than other product lines. Below we'll compare Young Living's and Melaleuca's top product line.
Young Living
Young Living's top product line is Thieves. The top-selling products within the Thieves product line are household cleaners and the Thieves essential oil blend.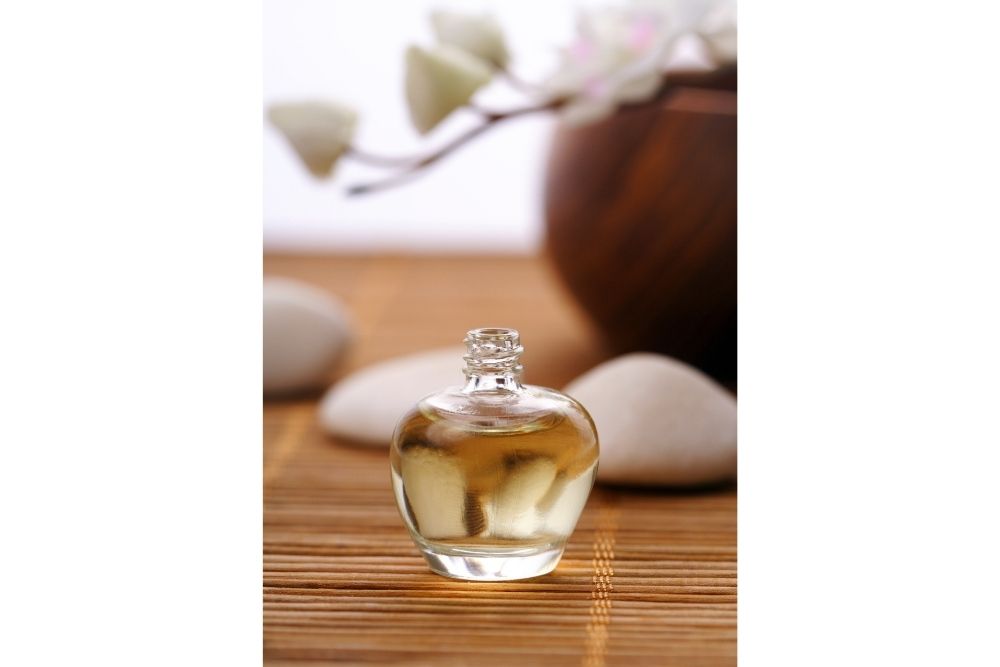 The Young Living Thieves product line offers:
Thieves household cleaner is made with Thieves essential oil and a mix of clove, lemon, eucalyptus, and rosemary. It's a multi-purpose and all-natural cleaner that is safe around family and pets.
The Thieves essential oil blend is on the pricier side but it is worth it! It has a vibrant and spicy cinnamon aroma. You can apply it to your skin for cleansing purposes or use it as an air freshener that cuts through strong odors.
Melaleuca
Melaleuca's top product line, hands down, is Renew. The top-selling products within the Renew product line are hand wash and body lotion.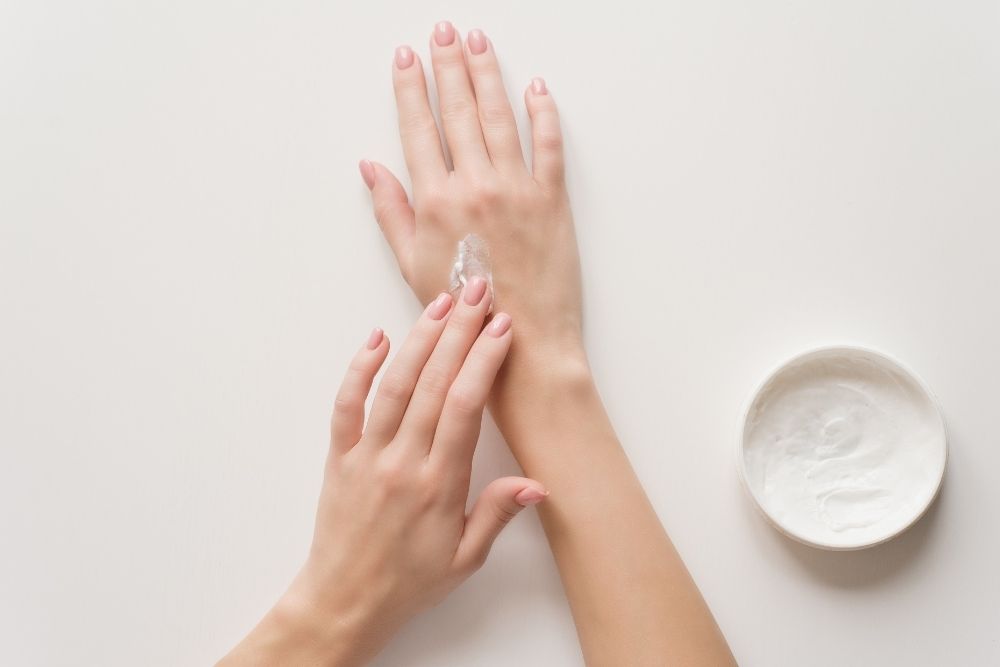 The Melaleuca Renew product line offers:
Renew intensive skin therapy hand wash not only cleans your hands but also gently moisturizes your hands making them feel more hydrated. It protects your skin's moisture barrier that helps retain essential water and electrolytes making your skin look healthier.
The Renew body lotion is the most sought out product from Melaleuca because of how well it moisturizes the skin without leaving an oily residue behind. It restores even the driest skin making it soft and providing protection.
The winner of this section is both! Both product lines provide slightly different products but all their products are worthy of purchase.
2. Quality And Material Makeup
The quality and material makeup are important to know before ordering a product. Below we explore the quality and materials the Young Living and Melaleuca brands use.
Young Living
Young Living produces high-quality products made with natural ingredients. They are 99% landfill-free and have a robust recycling program with easy-to-recycle packaging and materials.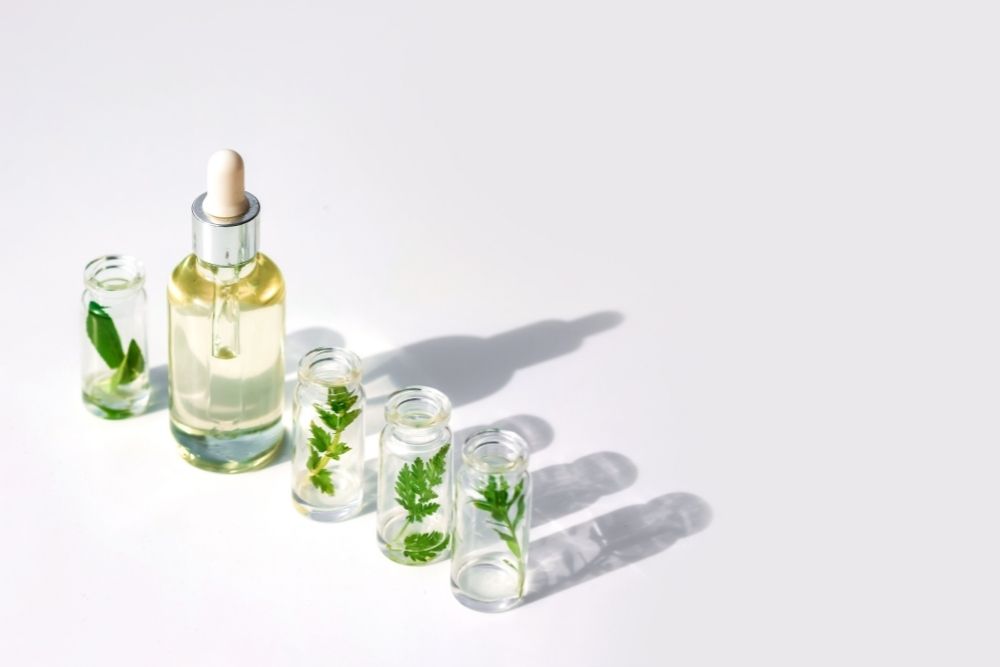 They require extensive testing and retesting for all of their products to make sure toxins like PVC, BPA, and Perchlorate don't sneak in. Natural ingredients are used through earth-friendly agricultural farms.
Young Living made a Seed to Seal quality commitment that promises users pure and natural products that are free from harmful synthetic materials. The three pillars of Seed to Seal are Sourcing, Science, and Standards.
Melaleuca
Melaleuca uses natural ingredients that make its products high-quality. Most of Melaleuca's products are natural, but the brand does acknowledge that in some cases raw, volatile, and natural sources can be unsafe.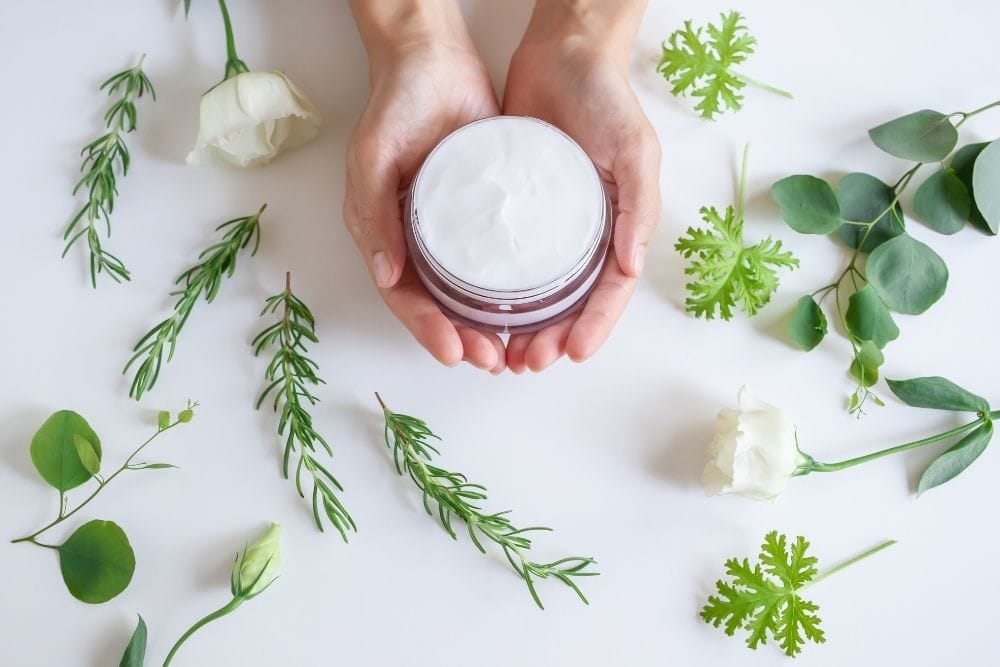 To keep customers safe using effective products, on some occasions, they will substitute with man-made compounds instead of using natural methods. Every year Melaleuca spends millions of dollars on research to decide on the safest and healthiest sources.
They are all about upholding eco-friendly products and minimizing wastes. You'll see a lot of their products are made in a concentrated form to preserve space and prevent waste.
Both brands are green living driven and believe in all-natural methods. Young Living and Melaleuca tie this category.
3. Real User Experiences And Reviews
Now for the good stuff (mostly good stuff!). Before purchasing something from either brand, we want to know what others say about them.
Young Living
There were a lot of positive reviews stating the exceptional quality of Young Living's essential oils. A handful of people experienced great results with health problems when using their essential oils.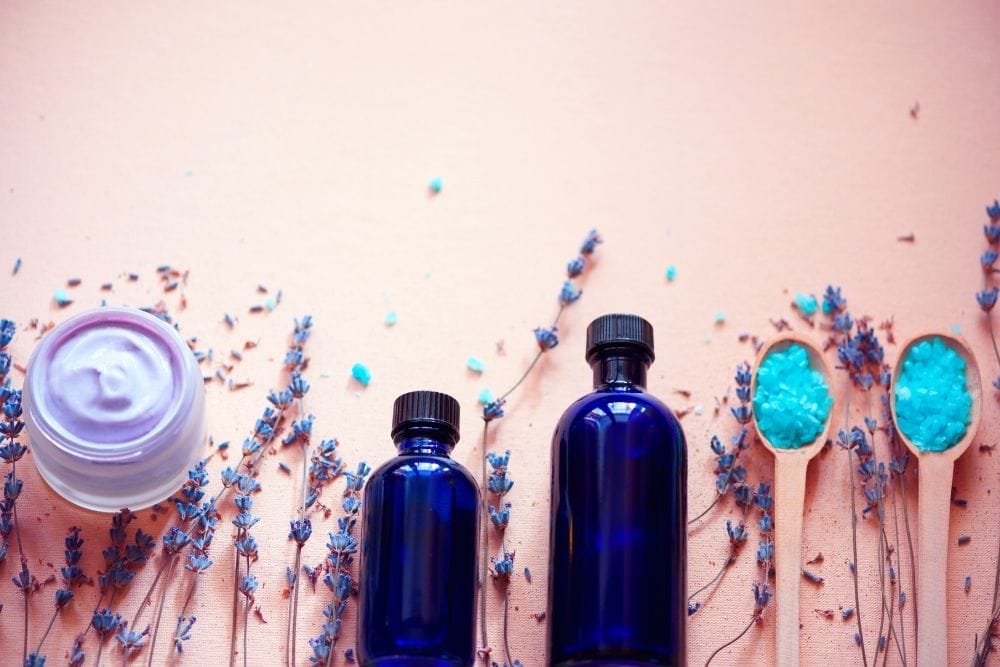 Some users are taking a more modern approach towards medicine and their health and find Young Living essential oils a great alternative. People mention Young Living's company morals and ethics are outstanding.
A few customers were disappointed with the cost of memberships and products in general. Some others questioned the quality of their products and some packages were delivered missing items.
Melaleuca
Users were overjoyed with the affordability of Melaleuca's products and the safe and high-quality aspect that came with them. People kept mentioning being able to trust the brand and recommend them to new buyers.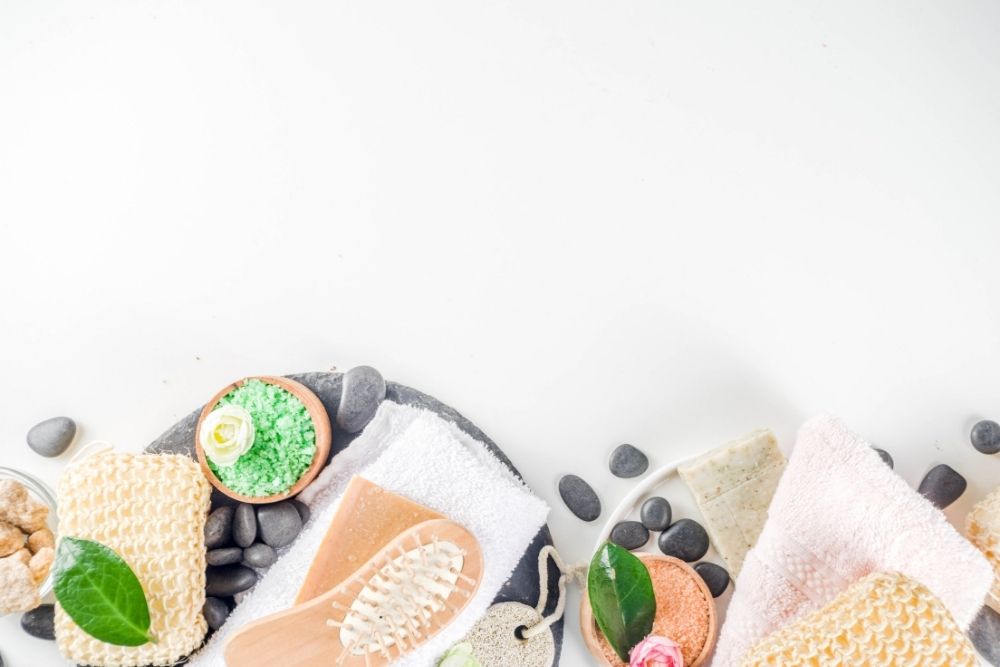 Their reward program is praised by new and returning users. Users were happy purchasing cleaning products, hair care, protein powders, and more.
Some customers said they were missing items in packages and some orders were delayed. Users were also displeased about excessively priced monthly orders.
There was a mix of positive and negative user experiences and reviews for Young Living and Melaleuca. This category is another tie!
4. Customer Service
No one enjoys sitting on a telephone line for hours just to get a minor problem resolved. What's even worse is when you get really bad customer service! Let's see how both these brands do in this section.
Young Living
Some customers were ecstatic about how well customer service is and the additional 24% distributor discount they received. Several users said customer service was polite and professional.
Another user had to speak to customer service regarding updating their membership and said it was painless with no issues. Young Living helped multiple users by answering their questions on products and services.
Several customers felt Young Living's customer service is overburdened with call volume making their customer service a hassle. Some users weren't able to get in touch with the brand period.
Melaleuca
Melaleuca users stated customer service was so friendly, helpful, and professional. Many customers were happy with customer service accommodations and Melaleuca's 90-day guarantee.
A few customers praised Melaleuca's customer service by saying they were well trained and easy to work with. Multiple users mentioned their customer service to either be incredible or excellent.
One customer was upset that Melaleuca's customer service did not ship a free item because their previous order was incorrect. Instead, the customer had to wait five days for their correct order to be delivered.
Young Living and Melaleuca tie this category since they both had mixed customer service reviews.
5. Safety
Whether it's a lotion or a spray, if a product is being absorbed or inhaled into our bodies, we want to know it's safe. Are these two brands safe to use?
Young Living
Young living ensures their products meet strict specifications. They use safe and natural ingredients and require testing and retesting to make sure each product is safe for customer use.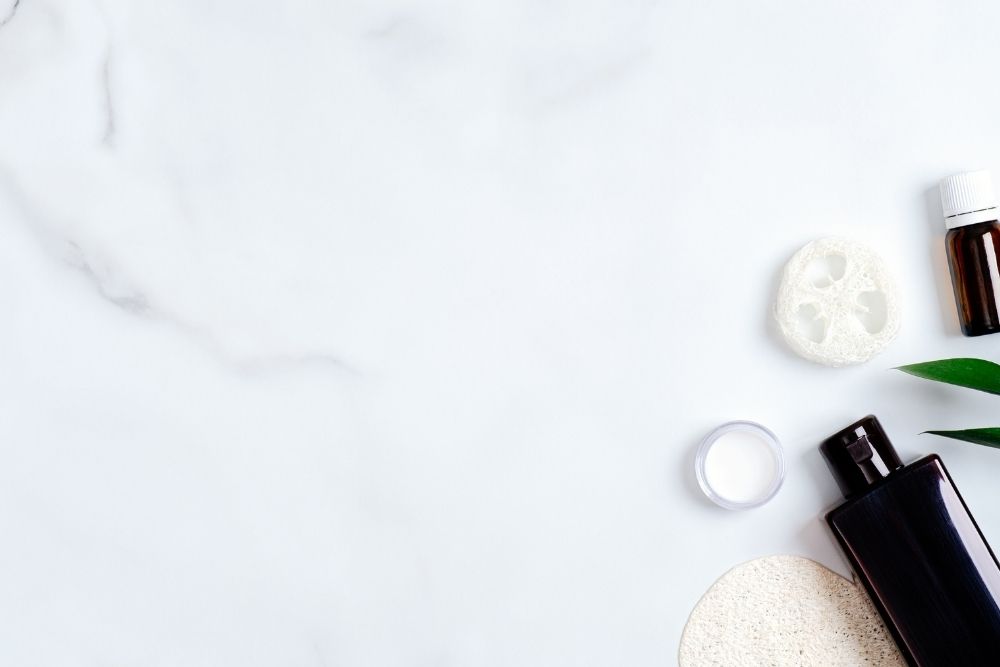 Their Seed To Seal commitment isn't solely for the quality of products. They also maintain industry-leading safety standards.
Most if not all of Young Living products come with a safety manual or guide to safely use a product manufactured through their company. Anything that makes your life safer is a plus!
Melaleuca
Melaleuca makes sure to deliver safe and gentler products to its users. They use safe ingredients through natural solutions.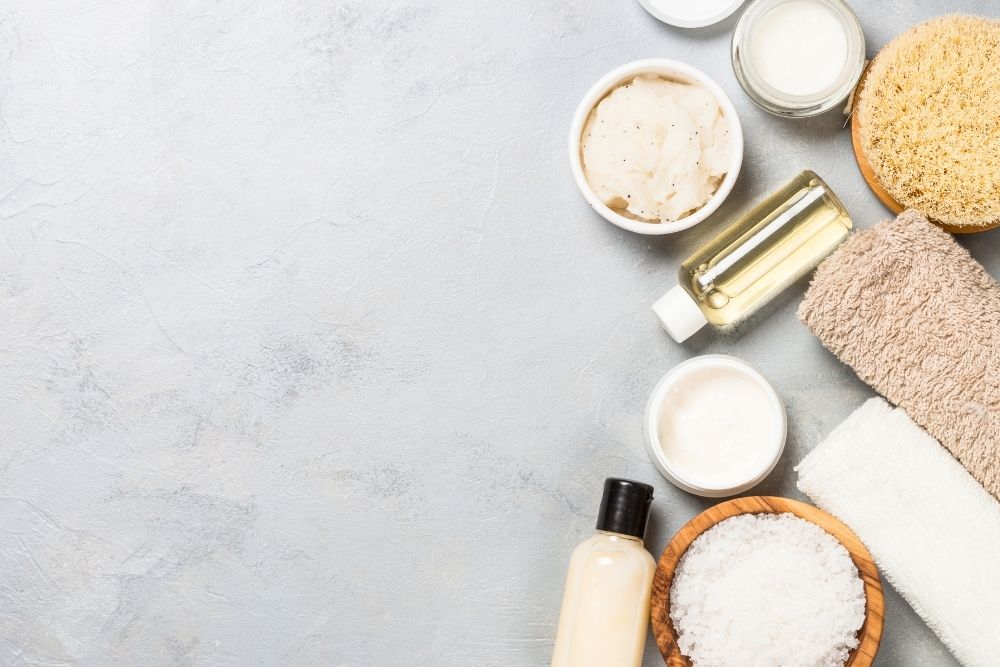 Their focus is on trusted and proven ingredients that are not harsh or dangerous and they are considered a cruelty-free brand. The priority for Melaleuca is safe plant-derived products.
Melaleuca employs the best Ph.D.'s and expert scientists that do rigorous testing. They make sure their products have the proper preservatives to prevent products from degrading that foster bacteria and other unfriendly guests.
This section is a tie! Both Young Living and Melaleuca put a lot of care and thought into their products to make sure the consumer, you, are safe.
The Final Tally
The Young Living brand's final tally is 5 out of 5.
The Melaleuca brand's final tally is 5 out of 5.
Pros and Cons
PROS
CONS
Young Living Brand

Wonderful Top Product Line (Thieves)
High-quality
Natural Ingredients
Seed To Seal Commitment To Quality And Safety
Safe Products
Extensive Testing And Retesting
24% Distributor Discounts

Customer Service Is Overburdened
Hard To Reach Customer Service
Expensive Membership Costs

Melaleuca Brand

Amazing Top Product Line (Renew)
High-Quality
Natural Ingredients
Safe Products
Eco-friendly
Excellent Customer Service
90-day Guarantee

Missing Items In Packages
Excessive Priced Monthly Orders
Some Orders Shipped With Incorrect Items
Who Won The Brand Comparison?
With five out of five, Both Young Living and Melaleuca share the crown! The Melaleuca brand has a fantastic Renew product line, high-quality materials, positive reviews, excellent customer service, and is safe for consumer use.
The Young Living brand is an outstanding brand that offers an awesome Thieves product line and high-quality products. Young Living doesn't fall short on product safety.
Looking at the Thieves and Renew product lines, they both offer a few different things. For a natural cleaning alternative, a terrific option is Young Living's Thieves household cleaner.
If you have painfully dry skin then the Renew intensive skin therapy lotion with Melaleuca would be a great purchase. No one likes the feel or look of dry skin!
In Summary
Young Living and Melaleuca are two fantastic brands to consider for essential oils, cleaners, lotions, and more. Whether you're loyal to the Young Living brand or the Melaleuca brand, you can't go wrong!
Have you tried Young Living's Thieves Essential Oil Blend or Melaleuca's Renew lotion? They are products that don't disappoint. You have to try them!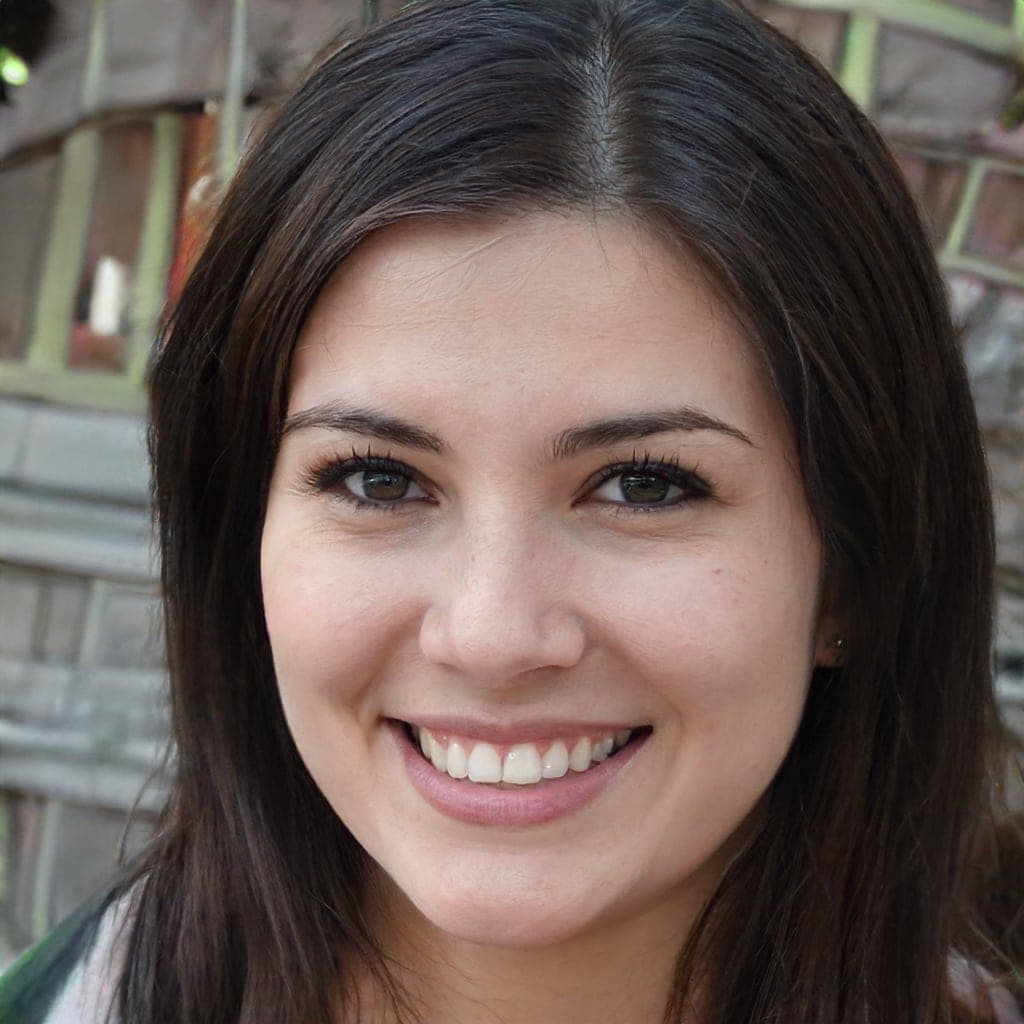 I currently work as a medical receptionist, but my ultimate goal is to work as an occupational therapy assistant. Helping others achieve a better quality of life is something I'm after. That's one of the main reasons I started this blog. Learn more about me.