There are so many diffuser and essential oil brands out there to choose from. You're probably studying so many brands out there, trying to find the best brand to put your trust into (and your money!).
So, Simply Earth vs Young Living, which brand comes out on top? We've done extensive research on both of these brands to help you narrow it down to the best brand for your needs.
Simply Earth vs Young Living Table
| | | |
| --- | --- | --- |
| | Simply Earth | Young Living |
| Top Product Line | Monthly Subscription "Recipe Box" | The Premium Starter Kit |
| Quality / Materials | 100% Pure / Plant Material | 100% Pure / Plant Material |
| User Experience | Mostly Positive | Mixed Reviews |
| Customer Service | Great | Good |
| Safety Label / Guide | Yes | Yes |
A Detailed Brand Comparison
If you are looking for just the facts you've made it to the right section. Below we've taken each brand and compared them side-by-side in great detail.
1. The Top Product Line
Both brands offer several product lines to choose from, but which product line is the most popular? Many customers are moving towards kits over an individual product since they can get more products in a smaller all-in-one purchase.
Simply Earth
Simply Earth's top product is The Recipe Box. It is a monthly subscription that saves you money on essential oil products and provides free shipping.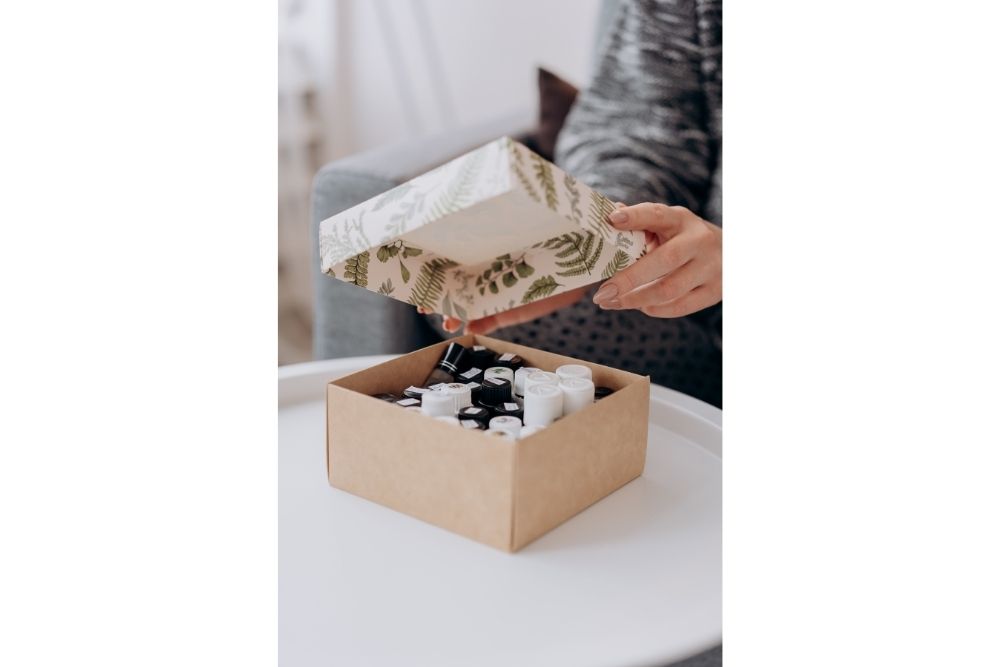 It is commitment-free which means you can cancel your subscription at any time. The monthly Recipe Box subscription comes at a decent cost and you get a free big bonus box when you first subscribe!
Every monthly Recipe Box comes with:
Four essential oils
One to four extra ingredients
Six themed recipe cards
You receive a Free Big Bonus Box:
The first order
Every sixth-order/month
And included inside the Bonus Box is:
Six 10ml roll-on bottles
Six five ml amber glass bottles
Each recipe in the Recipe Box is safe and easy to make from home. It's perfect for people just starting or people who are bored with their current essential oils and want to spice things up with a recipe challenge.
Young Living
Young Living's top product is The Premium Starter Kit. The Premium Starter Kit is a one-time purchase without needing a subscription.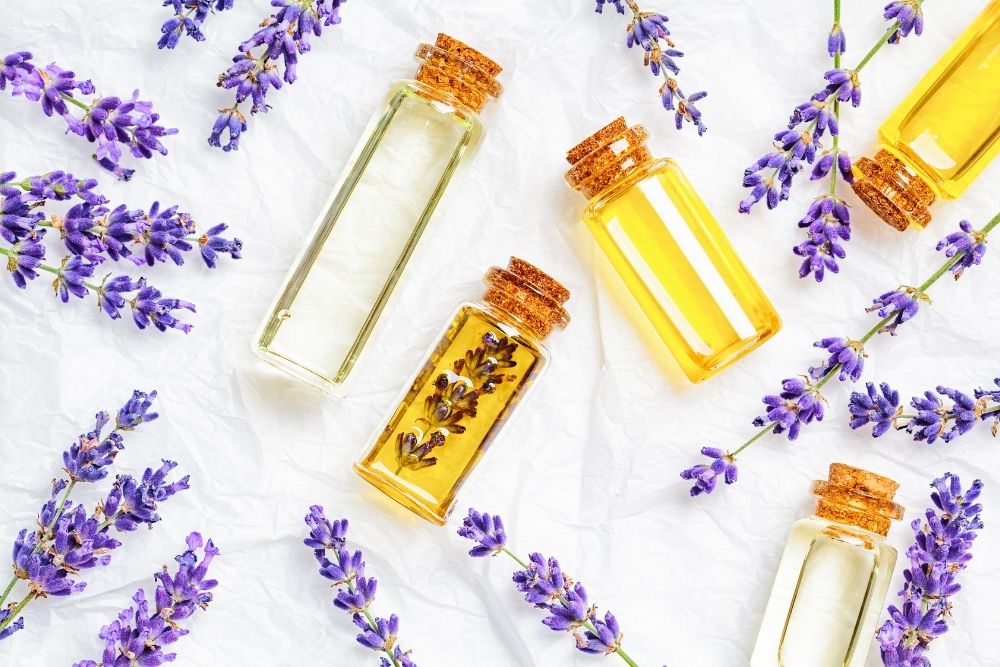 Since this starter kit isn't recurring it does cost more than a subscription. Although it's pricier, it does come with a nice variety of great products.
The Premium Starter Kit comes with:
The Desert Mist Diffuser OR The Dew Drop Diffuser

OR upgrade to the Aria Diffuser

Premium Essential Oils Collection (comes with ANY 10 of these oils)

Lavender, Peppermint, Lemon, Frankincense, Thieves, Citrus Fresh, DiGize, Panaway, Stress Away (All in 5ml bottles),
Copaiba, Lemongrass, Orange, Tea Tree, Purification, R.C., AromaEase (Desert Mist Diffuser only)
Valor, Peace & Calming, Raven (Dew Drop Diffuser only)

AromaGlide Roller Fitment (two with Dew Drop, One with Desert Mist)
10 Thieves Waterless Hand Purifier Sachets 0.1oz each
1 oz Thieves Spray
Two NingXia Red 2oz samples
Essential Oils at a Glance Brochure
Product Guide
Essential Oil Display Tray
Young Living Lifestyle Booklet
Essential Oils Magazine
Essential Edge News
For how many items come in this starter kit, no wonder the price is higher. The Premium Starter Kit is all yours when you sign up online to become a Young Living member.
Who Won This Category?
Simply Earth and Young Living have top-of-the-line Starter Kits. This section is a tie!
2. Essential Oil Quality And Material Makeup
Both brands offer high-quality products making them equally competitive brands. What about material makeup?
Simply Earth
Simply Earth offers only the finest 100% pure essential oils in all of their kits and individually packed bottles. They offer you a Simply Pure Promise.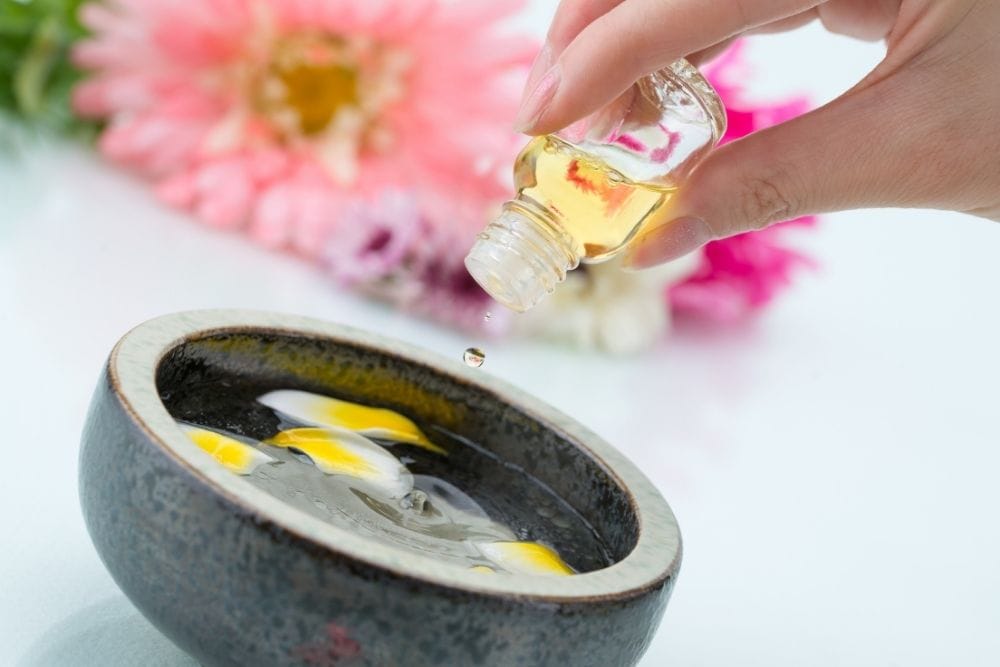 What their promise means to the customer is no artificial fragrance, no fillers, and truthful labeling on all of their bottles. Every batch they make is GC/MS tested for purity and composition.
Every oil is ethically sourced through small farms all over the world. They collect plant oils from whatever location provides the best plant product.
Young Living
When it comes to essential oils and products, the Young Living brand has been at the top of the food chain. They provide customers with 100% pure and high-quality essential oils.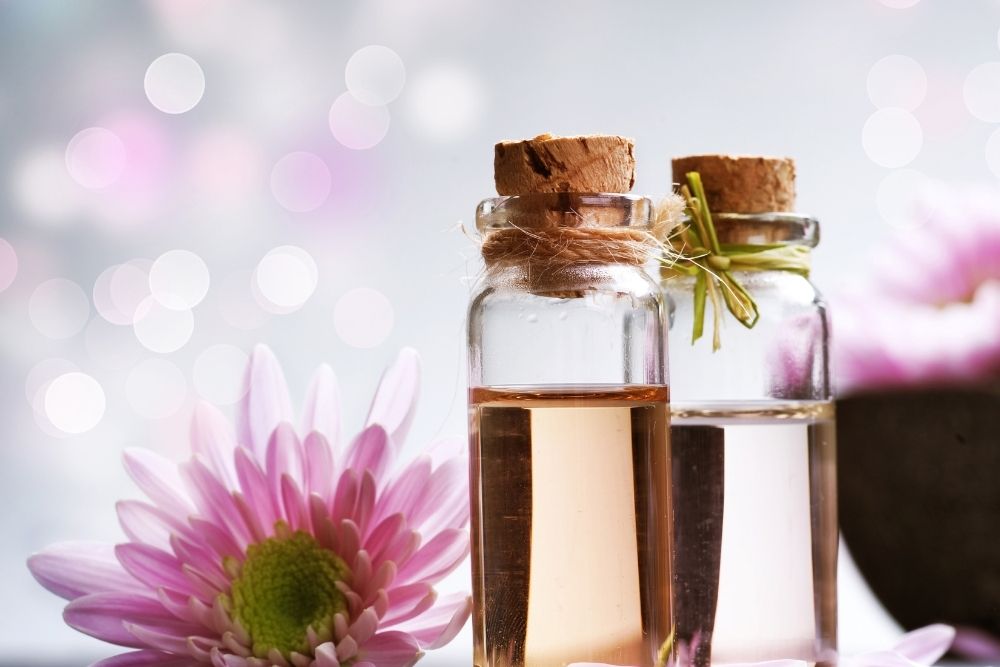 Young Living is stamped with the Seed to Seal. What this means is they make sure the plant materials are created with conscientious Sourcing, Science, and Standards.
This brand follows a rigorous quality control standard to make sure its products come out exactly as they should. Young Living won't knowingly add synthetics, contaminants, or cheap fillers.
Who Won This Category?
They both provide high-quality essential oils with great promises of the integrity of their products. This category is tied!
3. User Experiences And Reviews
Most people base their purchases on user experiences and rated reviews. Let's see what users say about these two brands.
Simply Earth
Users reviewed Simple Earth and came out with an overall positive experience with the brand's products. People were happy to see their products ship quickly with the ability to track them.
Overall, the reviews were mostly positive.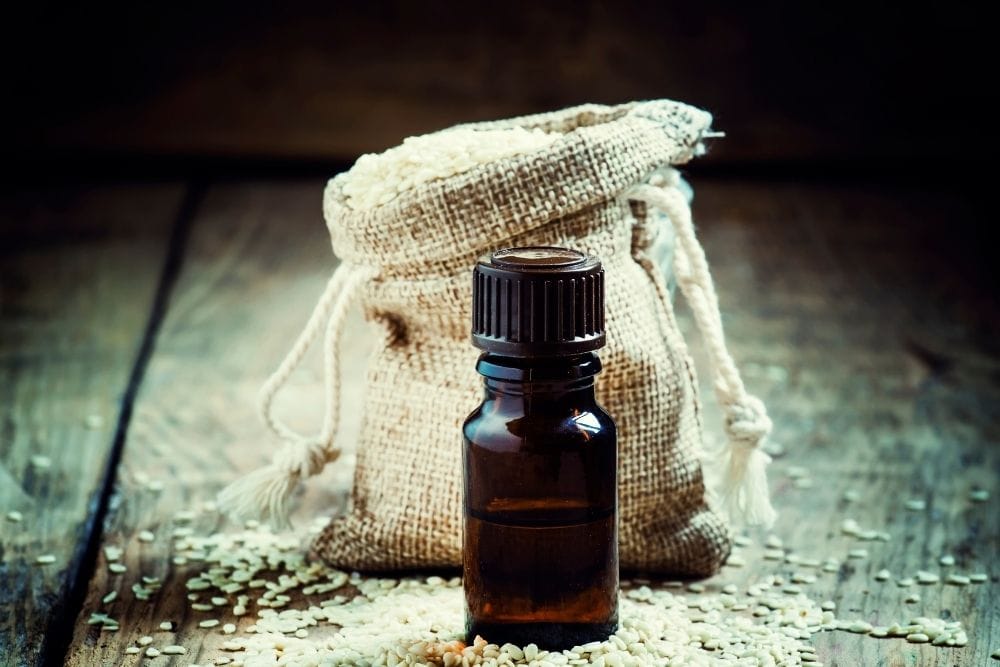 A handful of users mentioned how much they loved the Recipe Box and the purity of their essential oils.
There were a couple of customers who experienced issues canceling their subscriptions. For most users, canceling their prescription wasn't a problem.
Young Living
Although many users mention Young Living to be somewhat expensive, they are not disappointed with the outstanding quality of their essential oil products. Multiple users mentioned the effectiveness of their essential oils when it came to sleep assistance.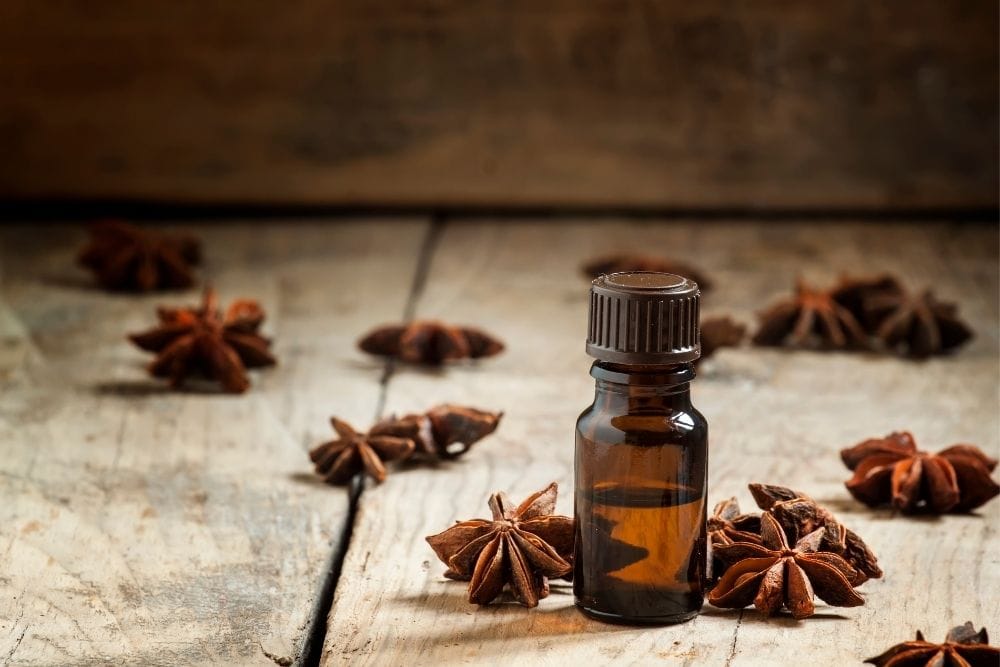 Some people would argue the quality is the same as many other brands out there. With Young Living being a highly popular brand some products tend to be out of stock.
Who Won This Category?
Since it was a lot harder to find negative reviews about Simply Earth, they deserve the win in this category.
4. Customer Service And Returns
We all appreciate great customer service when a purchase turns upside down. Returns should be easily done without any hassle.
Simply Earth
Simply Earth is on top of customer service and generally responds to user complaints within a day. Customer service is overall quick and friendly to interact with.
Almost all customer service and returns mentioned by users were positive.
There were a few users who mentioned items missing from boxes.
For the most part, they were able to get the item credited to their account or the item was shipped to them.
Young Living
A majority of customers say the staff is supportive and customer service is wonderful. Some users praised Young Living for its excellent customer service and ability to fix problems quickly.
Young Living's returns were mixed reviews. Speaking with customer service was easier than getting refunds.
Who Won This Category?
Simply Earth and Young Living tie this category. They both had mixed reviews but they also provided good customer service.
5. Safety Label And Guide
This category is more important for people new to the essential oils world. We want to know the safety of the products we are buying and how to use them.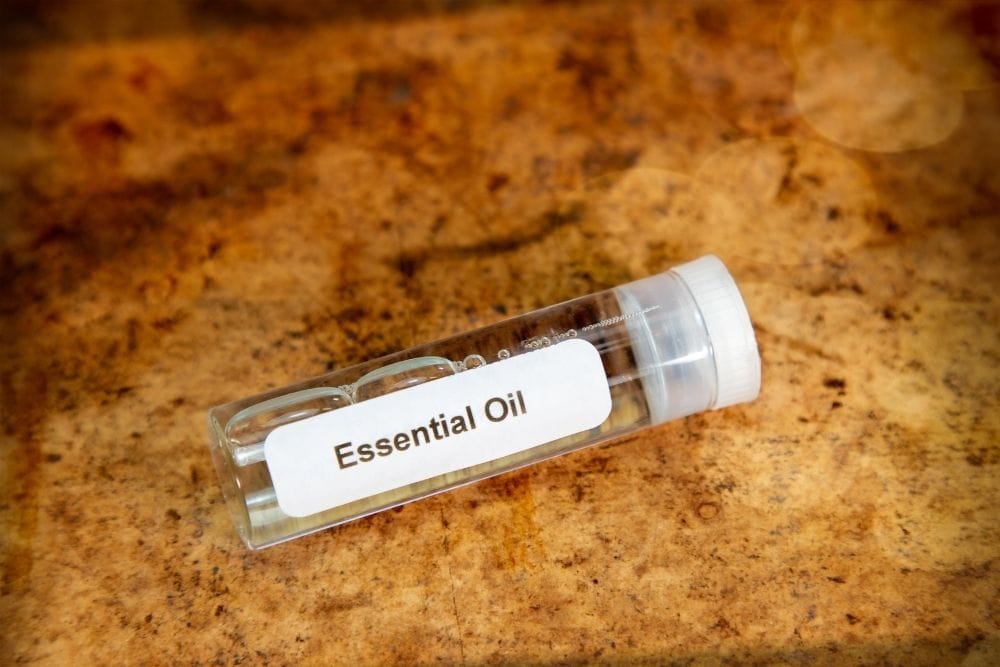 Simply Earth
At first, it was somewhat difficult to find articles that mentioned safety on Simply Earth's website. We were able to find a blog post that wrote about the dangers of ingesting essential oils. Each bottle is manufactured with a safety label and the boxes come with a guide.
Young Living
It's fairly easy to find essential oil safety and guides on Young Living's website. Under the Discovery section, it lists both safety and guide. Young Living also manufactures its bottles with safety labels.
Who Won This Category?
Since the safety and guide information was easier to find for Young Living, they win this category.
The Final Tally
The Simply Earth brand's final tally is 4 out of 5.
The Young Living brand's final tally is 4 out of 5.
Pros and Cons
PROS
CONS
Simply Earth Brand

Monthly Subscription Recipe Box
New Essential Oils And Recipes Sent Every Month
High-Quality Essential Oils
Simply Pure Promise
100% Pure Plant Essential Oils
Great Customer Service
Easy Product Returns

Don't Sell Diffusers
Boxes Are Pre-Made And Cannot Choose Specific Essential Oils

Young Living Brand

Premium Starter Kit
A Variety Of Fragrance Oils To Choose From For Their Top Product
High-Quality Essential Oils
Seed To Seal
100% Pure Plant Essential Oils
Great Customer Service

More Difficult Product Returns
Some Products Tend To Be Out Of Stock Due To Customers Purchasing Frequently
The Takeaway
So to answer the question, Simply Earth vs Young Living, which brand is better? The final tally left us with a tie. We hope this new information can help you with your decision.
Simple Earth offers a monthly recipe box, high-quality oils, great reviews, wonderful customer service, and safety labels and guides. Young Living is a wonderful brand with its Premium Starter Kit, high-quality oils, good reviews, great customer service, and safety labels and guides.
Whether you go with Simple Earth or Young Living, both brands have a lot of great products to offer you. Experience your new brand!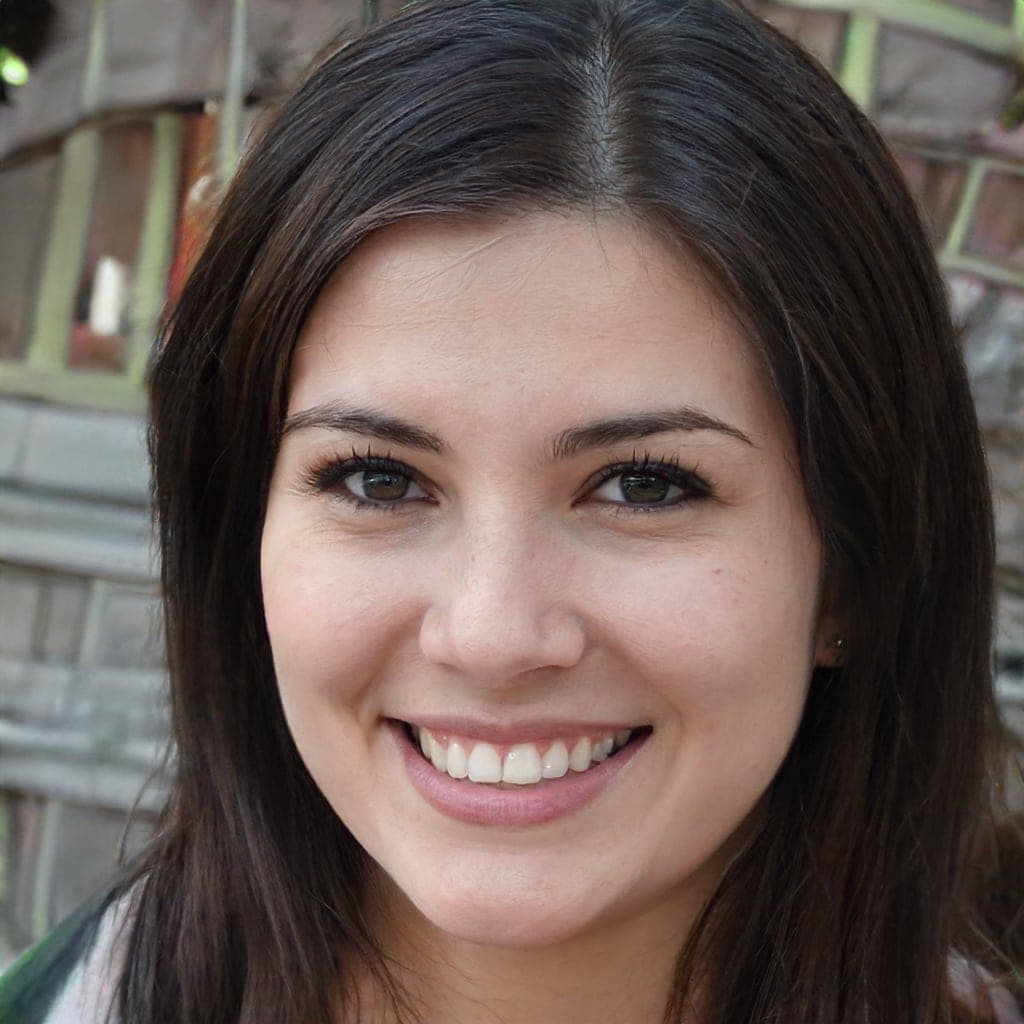 I currently work as a medical receptionist, but my ultimate goal is to work as an occupational therapy assistant. Helping others achieve a better quality of life is something I'm after. That's one of the main reasons I started this blog. Learn more about me.