Did you buy a bottle of lime essential oil months ago only to leave it in the back of the cupboard because you don't know what to do with it? Maybe you keep seeing lime oils floating around but aren't sure about how much use you'll actually get from it.
Lime smells like summer: It's tangy, refreshing and just a touch sweet. While most oilers probably have one or two lemon oils in their collections, lime is lemon's cousin that often gets overlooked but deserves just as much love and attention!
What's so great about this oil is how versatile it is. It can be mixed with floral, earthy, or even other citrus.
Lime essential oil is also said to have several health benefits. It can cleanse the body, support the immune system, prevent tetanus and viral infections, treat bacterial infections, and increase appetite!
We've put together a few lime essential oil blends suggestions for you to try out at home in your diffuser. Some are more healing-focused, and others are just plain fun!
1. Virgin Mojito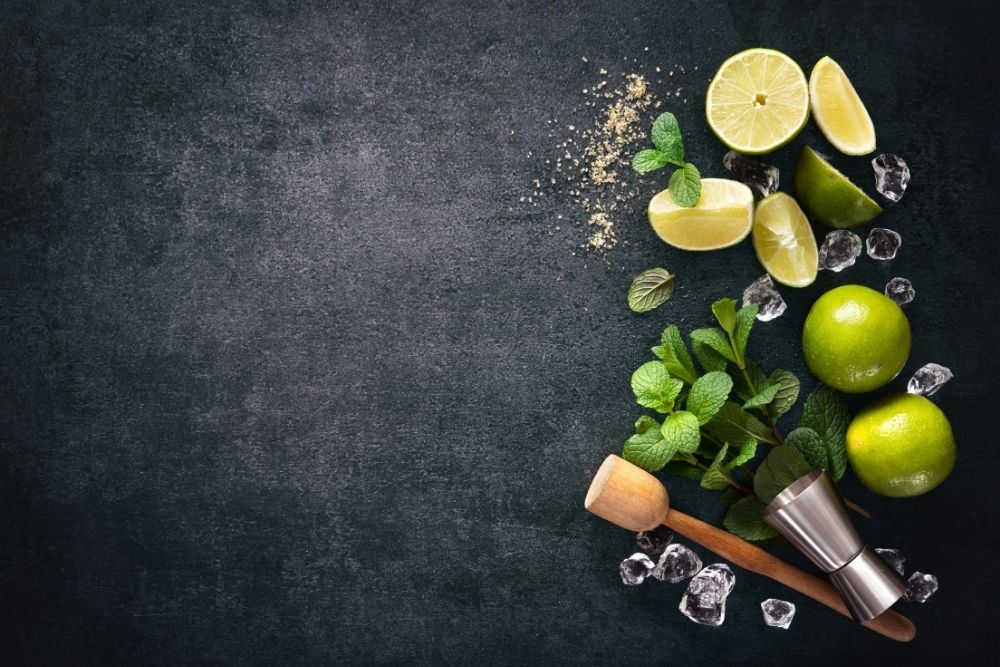 Spring is here and summer is just around the corner! While you probably shouldn't be sipping on a cold sweet mojito all day long, nothing is stopping you from enjoying a mint and lime diffuser blend at nine in the morning!
Ingredients:
Mint essential oil is a classic remedy for clearing up sinuses, so you can enjoy this spring and summertime blend while simultaneously fighting off the stuffy effects of pollen in the air! You could also use peppermint essential oil if you can't get your hands on mint or already have some laying around!
2. Missus Citrus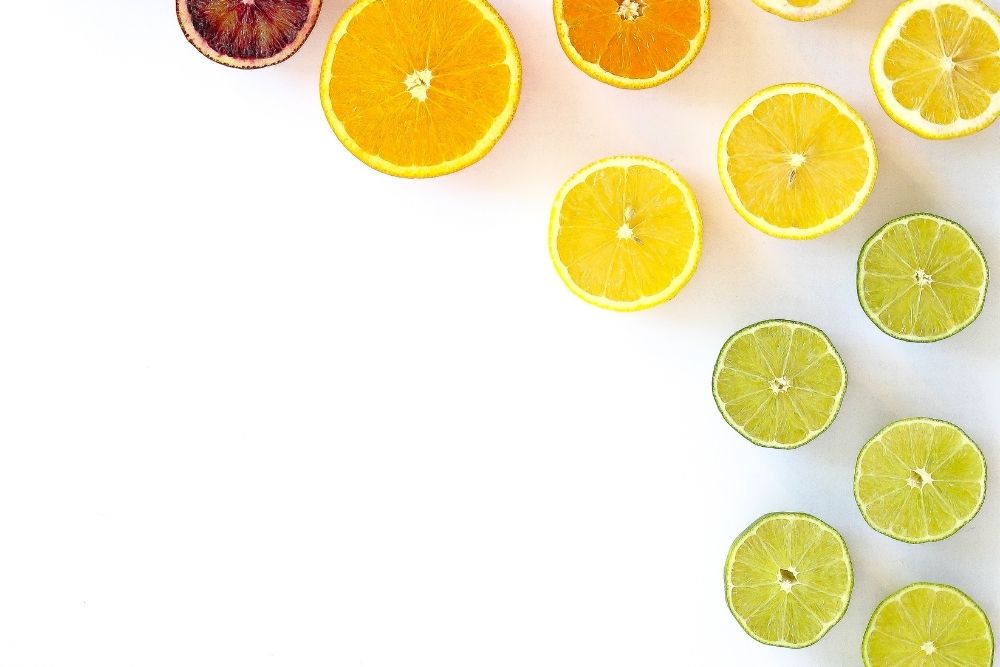 This blend is bright, happy, and will make your nose very happy!
Citrus oils are great for purifying, killing bacteria, and easing anxiety. They are the perfect oils to reach for when you are recovering from being under the weather and just want your room to feel refreshed after several days of feeling gross and sick.
Ingredients:
They can also boost your energy levels and mood! So this really is a happy diffuser blend!
3. Soul Cleanser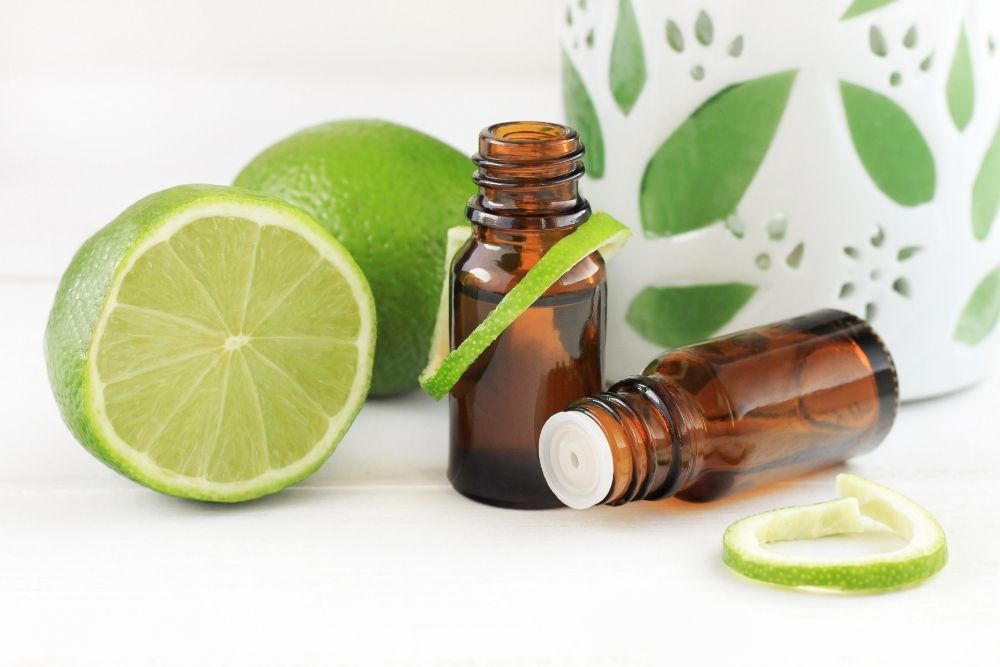 Sometimes you just need to chill. Negative energy is real and can build up and bring you down when you least expect it.
This blend incorporates the relaxing scents of lavender and chamomile with a hint of bright sweetness from the lime.
Ingredients:
If you aren't already using lavender oil and chamomile to soothe your mind this is your sign to try them! The lime adds an expected freshness that will catch any house guests off guard (in a good way of course).
4. Diffuser Deep Breathes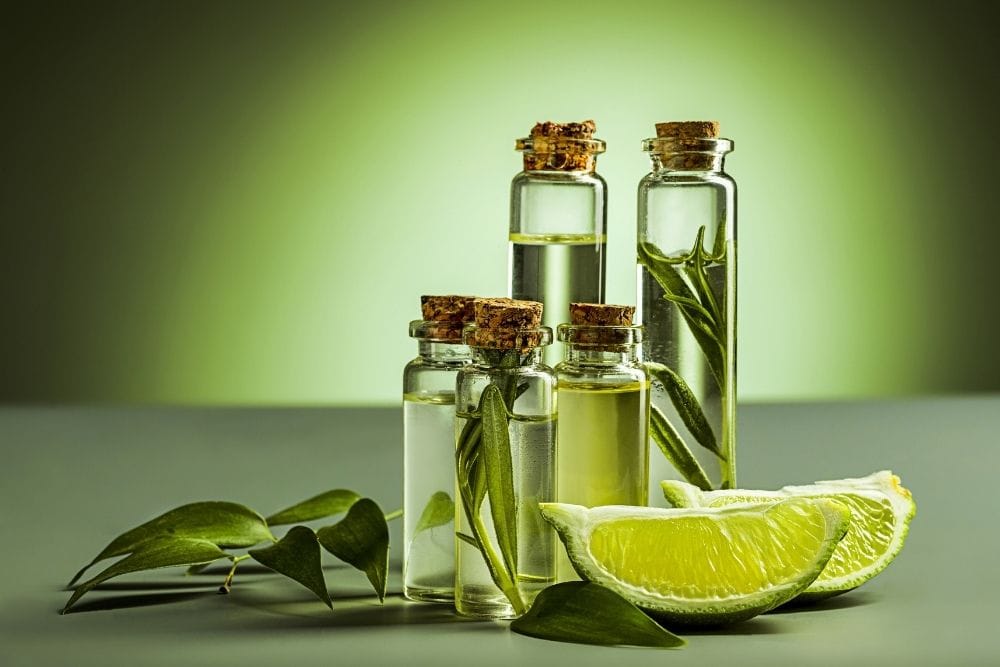 When popping a window open isn't always the best idea, why not pop on your diffuser filled with an essential oil blend that promotes clear deep breathes. This diffuser blend will make you feel like you've just gotten a whiff of the cleanest air on the planet.
Ingredients:
Eucalyptus oil is a must-have in your essential oil collection and if you don't already own any you need to order some ASAP! It freshens the breath, clears your chest up, and can soothe a nasty cough.
Despite the funny name, frankincense oil has nothing to do with Dr. Frankenstien and his immortalized monster. This frankincense can improve asthma and has anti-inflammatory benefits – so it is essential for this diffuser blend!
5. Lemon & Lime Sparkling Soda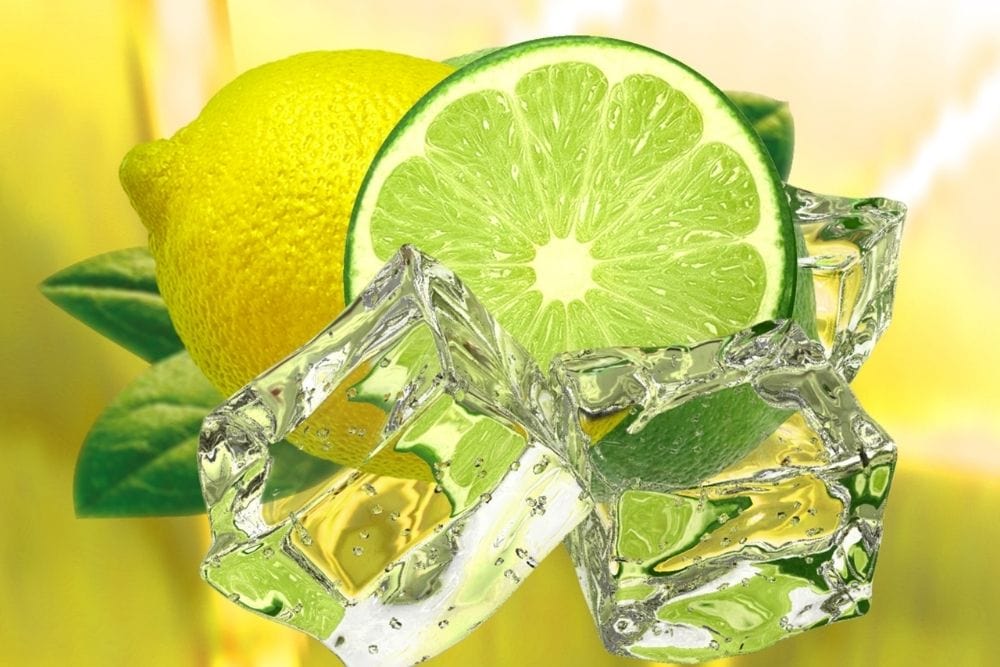 Soda isn't all great for you, but soda scented diffuser mist totally is! This diffuser blend has a hint of ginger oil in it to add dimension and it is definitely for anyone looking to add a spritz of scent to their space.
Ingredients:
Along with adding a bit of warmth to the blend, ginger essential oil can help treat nausea, colds, and migraines. It can also help fight off stress and promote healthy aging!
If you love citrus oils, don't miss out on trying this one out!
6. Toasty Lime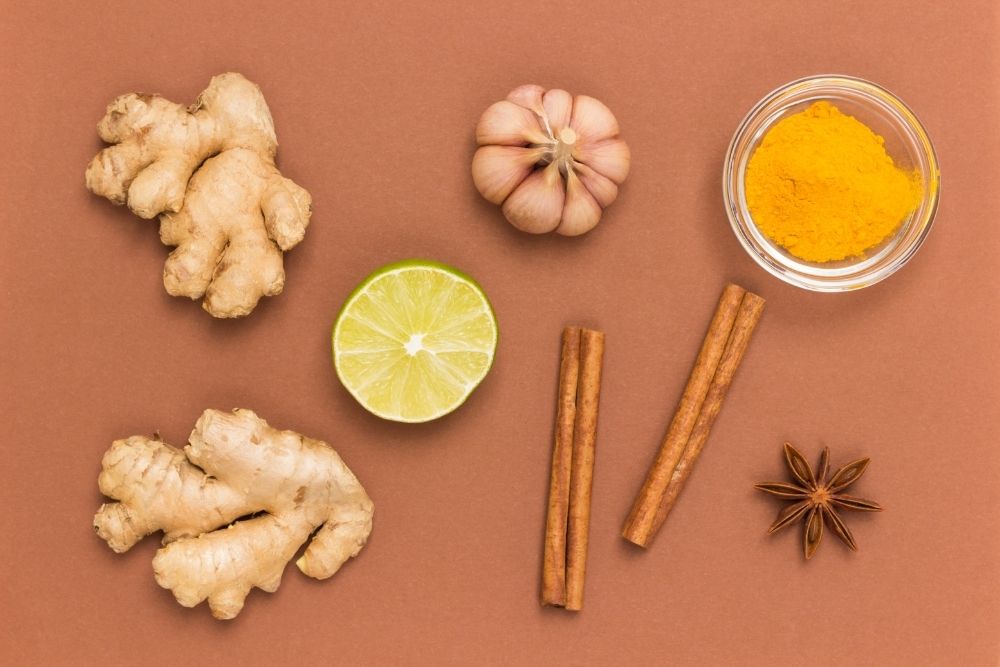 Lime oil may just feel like an oil for the warmer months, but this diffuser blend totally dumps that notion on its head!
Cinnamon and lime are unexpected but pair beautifully. Their smell is warm and inviting with a little bit of a punch.
Ingredients:
Cinnamon oil can reduce stress and pain. It is also a great oil to use to combat insects, so if you have a mosquito problem give it a go!
This blend would be the perfect introduction to autumn or a wonderful accompaniment to a breezy summer evening. Honestly though, try this one out regardless of the season – you'll love it no matter what.
7. Key Lime Pie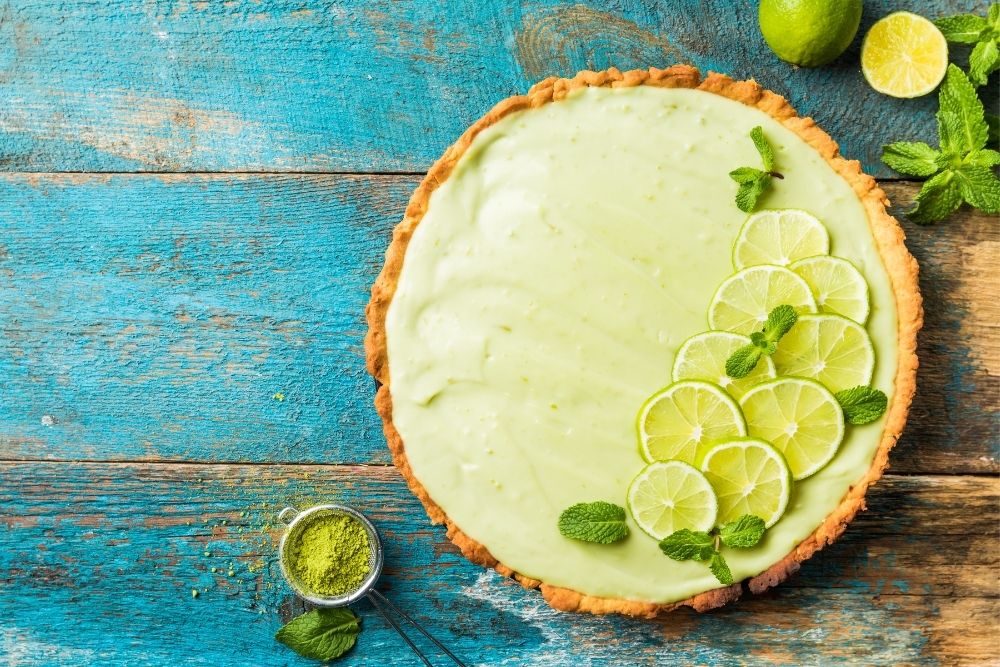 Do you have an insatiable sweet tooth? We definitely do!
Key lime pie is a southern dessert classic. But if you're trying to avoid refined sugars or just want to feel like you're having a slice of cold tangy pie throughout the day, we've got you covered.
Ingredients:
The vanilla oil in this blend really makes it smell like an irresistible baked good, and the touch of lemon adds a little dimension to the strong lime scent. Vanilla essential oil is also great at fighting infections and is high in antioxidants.
8. Tangy Bouquet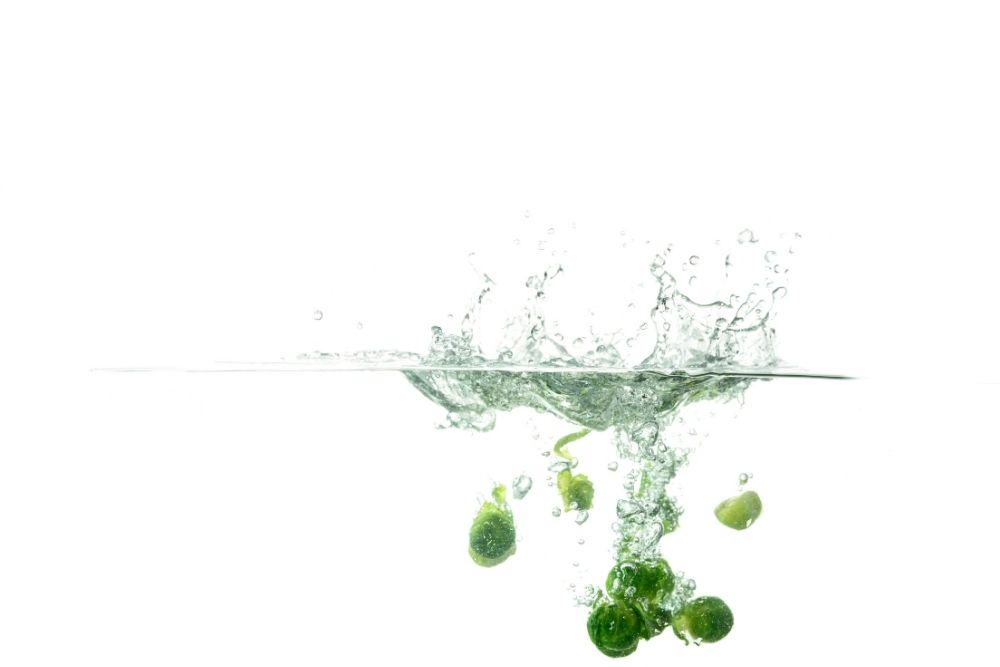 Flowers fade but essential oils last forever! Give this flowery mix a go to set the mood and calm your mind.
Ingredients:
Jasmine oil has a lot of calming benefits, paired with lavender you are guaranteed to have a restful evening with a loved one! The lime adds tang and dimension to the floral pairing for an uplifting boost.
Frequently Asked Questions
If none of these blends sound like your cup of tea but you still want to learn a little more about lime essential oil, have a look at our FAQ's.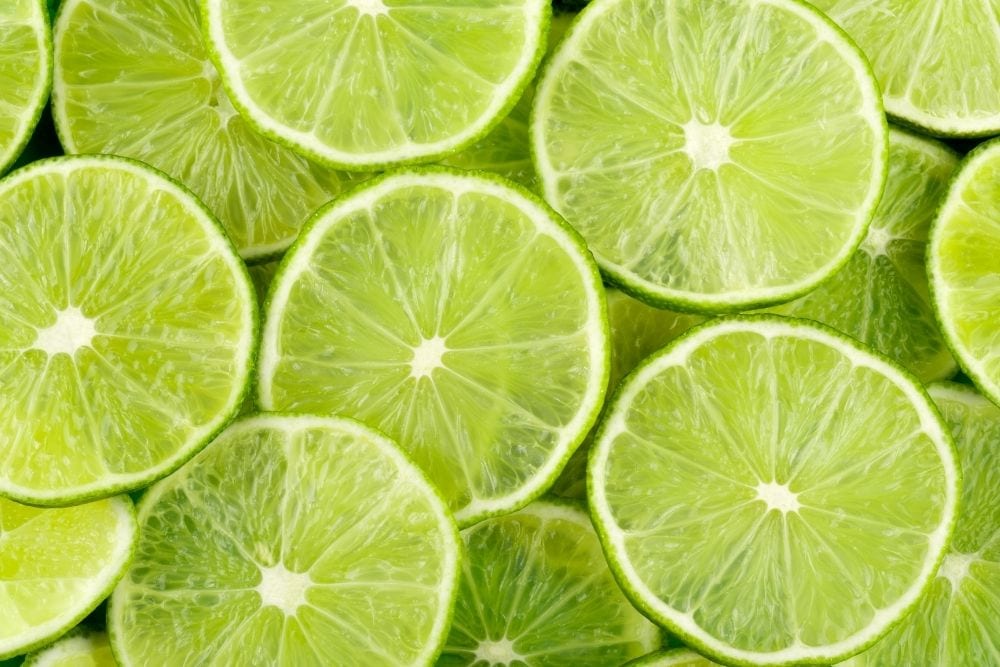 1. What can I diffuse with lime?
What can't you diffuse with lime? One of the biggest reasons we love lime is because of its versatility.
Pretty much any essential oil will work wonderfully with lime and bring out notes from both oils you might not have picked up on before. What's great about lime oil is that there aren't any oils that would be dangerous to combine it with, so you can relax and have fun mixing!
We love mixing more earthy and warm oils with lime. The contrast between the two is surprisingly irresistible and we just can't get enough.
The same goes for any floral oils like lavender or rose. Lime oil is sweet so it adds a lovely pinch of sugar to already beautiful smelling flowery notes.
2. What essential oils blend well with lime?
Like we said, pretty much everything goes well with lime, but we've picked out some of our favorites for you to try out.
Sandalwood

The richness from sandalwood combined with the punchiness from the lime is exquisite. This is a luxurious scent pairing.

Rose

Close your eyes and imagine a lime-infused sugar-coated rose. Sounds incredible right?

Cinnamon

Like we mentioned earlier in our Toasted Lime recipe, cinnamon and lime are a match made in heaven. Warm and tangy is the new sweet and salty in our books.

All Citrus Oils

It should come as no surprise that citrus goes well with citrus. There are several citrus oils available like orange, grapefruit, pomelo, and a few types of lemon oil. Try them all!
3. What is essential oil lime good for?
Lime essential oil is great for cleaning! It has antibacterial properties that should definitely be put to good use around the house.
In fact, lime oil is one of the most powerful essential oils to use for cleaning, so you should always keep some on hand!
Mix 3-4 drops of oil into your dish soap to give your dishes the clean of a lifetime. Alternatively, add the same amount to white vinegar and pour it over baking soda to create a powerful foaming cleansing reaction.
Lime oil also has toning properties that will refresh and clear up oiling skin. Mix a drop or two (and no more!) into your face lotion to enjoy the benefits.
Because citrus smells so uplifting, it will feel like a cool breath of fresh air on your skin.
You must remember though: only use lime oil topically at night. It is phototoxic and does not react well in the sun.
4. What is the difference between lime and lemon essential oil?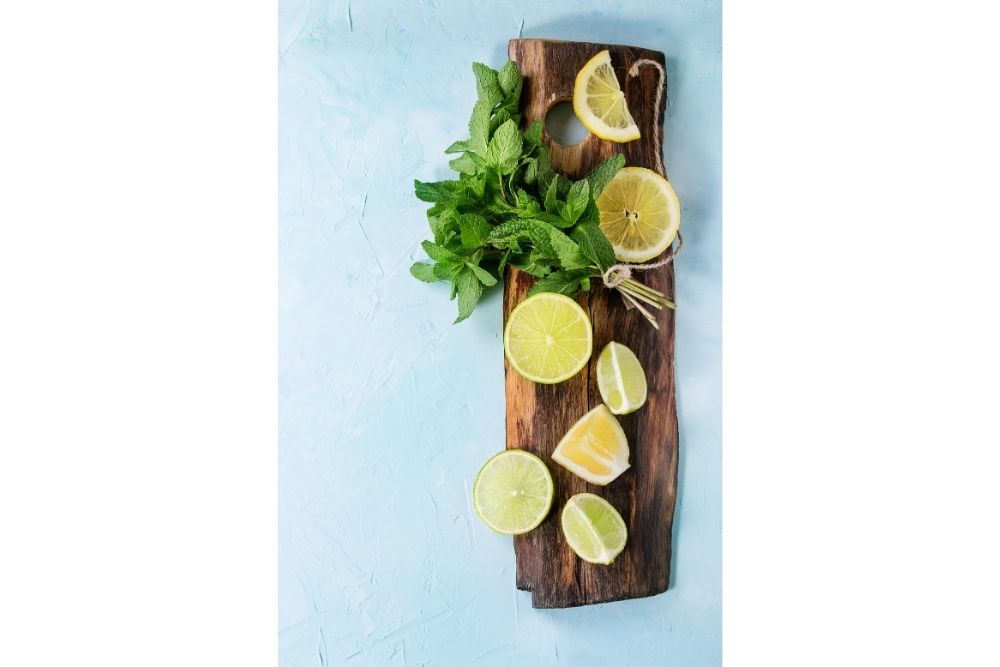 Lemon and lime are obviously very similar, but they do have a few properties that differentiate one from another. Generally, lime is more gentle than lemon and is usually a safe option when it comes to applying it topically.
Lime oil is also a little sweeter than lemon oil, although both have distinctive sweet notes. Lime oil is also brighter in scent and really adds that punch when blending with other less sour notes.
When it comes to their coloring, both oils are mainly translucent yellow. However, it should come as no surprise that lime essential oil has a slight green tinge to it.
5. Which is better: lemons or limes?
Wow! What a simple but complicated question!
For cleaning, we recommend lemon if you really want as much intensity as possible, although lime is also a really good contender. Lemons are more acidic which makes them really great for scrubbing a toilet bowl or a grubby tile floor.
When it comes to beauty though, we would opt for lime. It's more gentle and will give your skin the love it deserves without being too harsh.
Finally, for your diffuser, just go for whatever sounds good at the time. Lime does have a more complex scent palette, but if you like lemon more it's not really that different in terms of health benefits.
Conclusion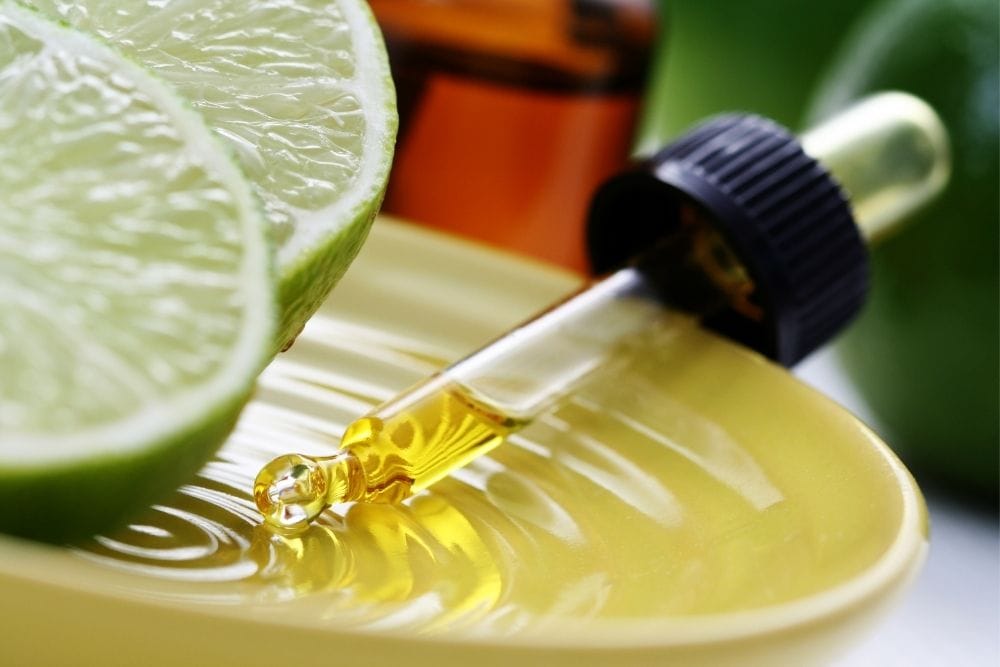 Apparently calling someone a lemon means they are silly, so if in doubt:
Don't be a lemon- be a lime!
As the warmer months approach, please give these lime essential oil blends a try. Our favorite is the Virgin Mojito — it's easy, fresh, and makes us feel like we are on a white sandy beach.
Have fun and stay safe when using lime oil topically – always make sure to just use it at night!
Happy Oiling!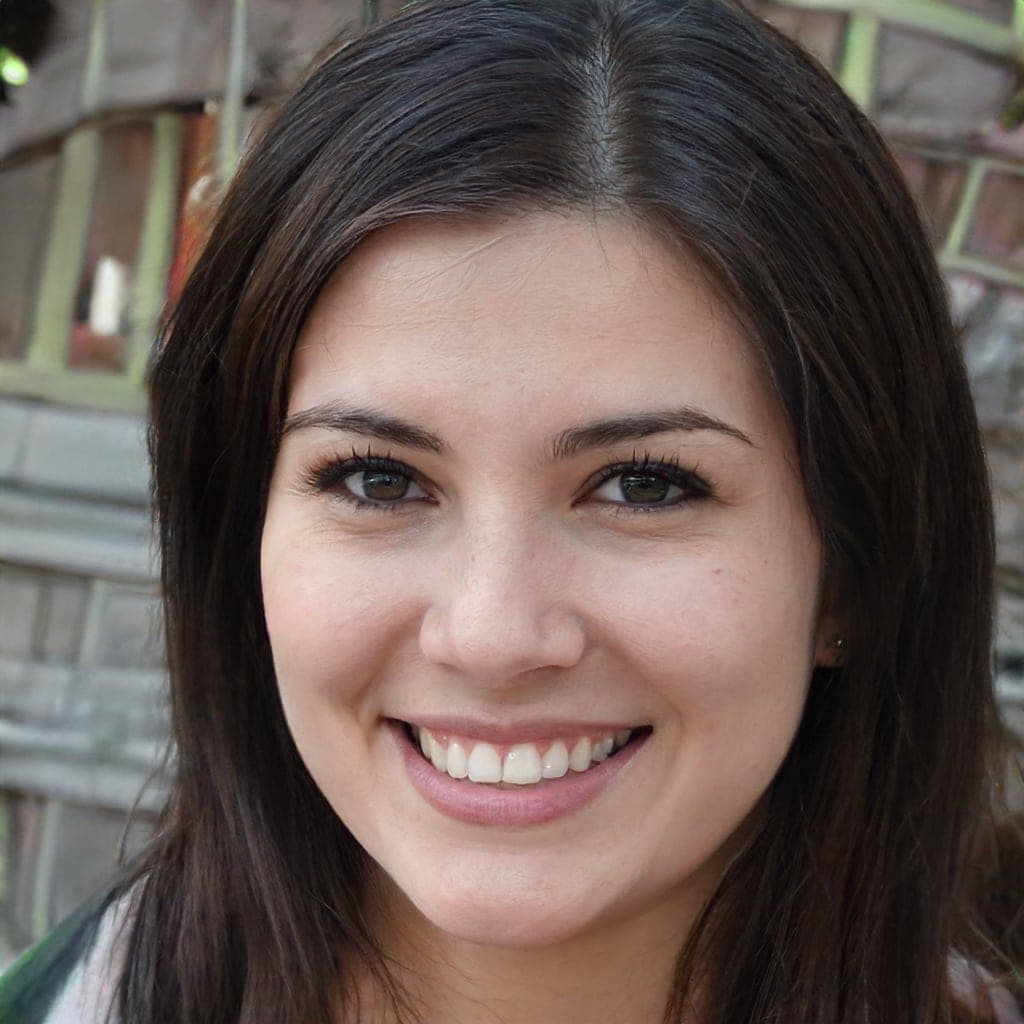 I currently work as a medical receptionist, but my ultimate goal is to work as an occupational therapy assistant. Helping others achieve a better quality of life is something I'm after. That's one of the main reasons I started this blog. Learn more about me.