Your co-worker Rebecca mentioned she uses warming oil in her reed diffuser. So, now you've gotten curious. Can you use warming oil in a reed diffuser?
Straightforward answers are always the best, but unfortunately, the waters aren't that clear with this question. Continue scrolling to unfold the answers!
Warming Oil and Reed Diffusers
So, can you use warming oil in a reed diffuser? You can use warming oils in a reed diffuser.
You can do whatever your heart desires, although warming oil in a reed diffuser may not be your best option. Warming oil is made differently and used differently than your regular carrier oil.
Also, it isn't originally made for reed diffusers. It's normally used in soaps and candles because warming oil allows them to hold their scent a lot longer.
What is Warming Oil, and How is it Used?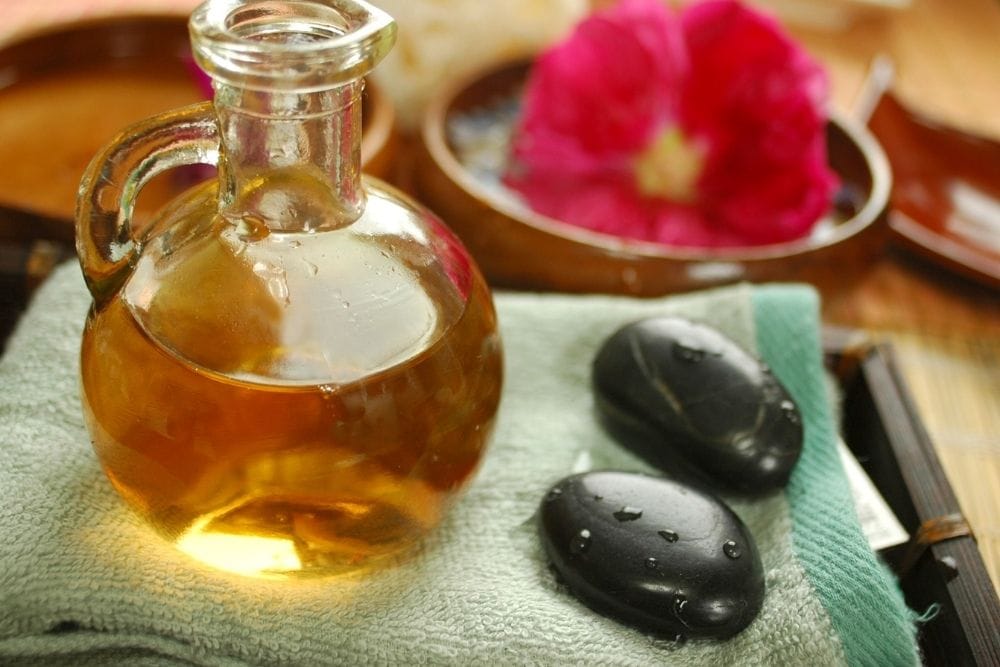 Warming oil is a petroleum-based synthetic oil. These oils do not have any therapeutic benefits and are created for their fragrance purposes.
You can find warming oils in perfumes, colognes, soaps, body creams, cosmetics, and other similar products. They are also known as fragrance oils.
Warming oil is similar to melted wax cubes. You normally place the cubes on top of a wax warmer which heats up, causing the wax cubes to melt.
The warming oil is an improved replacement for wax cubes because it speeds up the process allowing you to smell your fragrances more quicker. This is one of the few reasons why warming oil is more beneficial to use in a wax warmer instead of a reed diffuser.
Nonetheless, warming oils will absorb into your reed sticks without the heating component. After they are absorbed, the oil evaporates, releasing a beautiful aroma into the air.
Carrier oils work the same way. They get absorbed into the reed sticks and then evaporate.
Warming Oil vs Carrier Oil Table
There are pros and cons to using warming oil and carrier oil in a reed diffuser. We put together a quick reference table for you to see.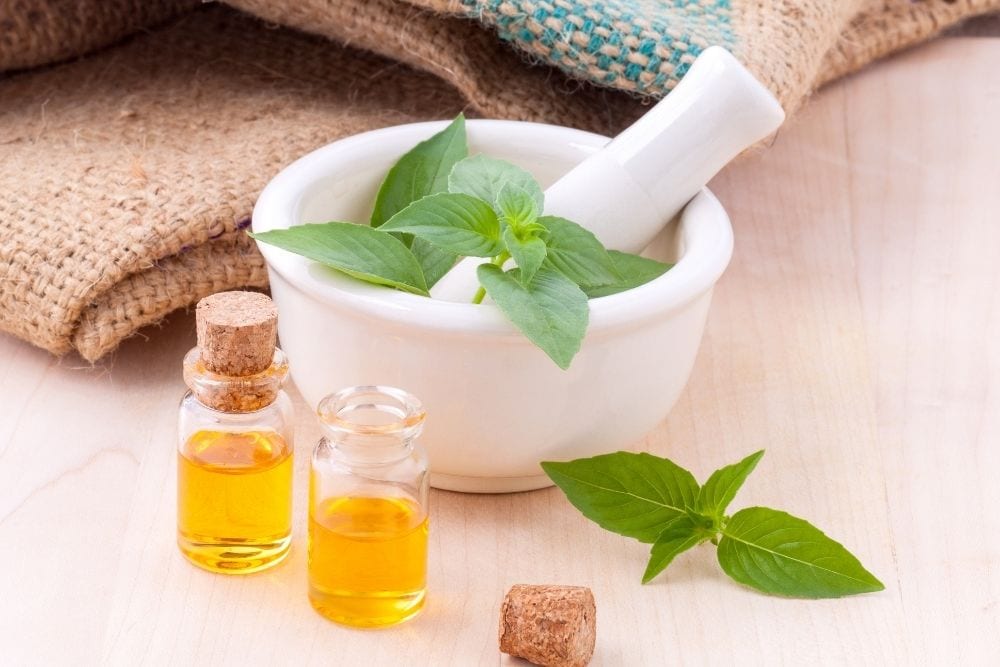 PROS

CONS

Warming Oil

Less expensive
Stronger and longer scents
Long shelf life of one year

Synthetic and petroleum-based
No therapeutic benefits

Carrier Oil

Pure plant material
Therapeutic benefits
Strong scents
Some carrier oils have one to two years shelf life

More expensive
Some carrier oils have a six-month shelf life
Best Oils for Reed Diffusers
The best oils for reed diffusers are mostly based on personal preference, though there is a science behind it. Every oil, whether it be fragrance-warming oil or plant carrier oil, is made of different viscosity.
Viscosity is the thickness of an oil. In reed diffusers, you normally want an oil that is low viscosity or thin. Thinner oils can be absorbed easier through reed sticks.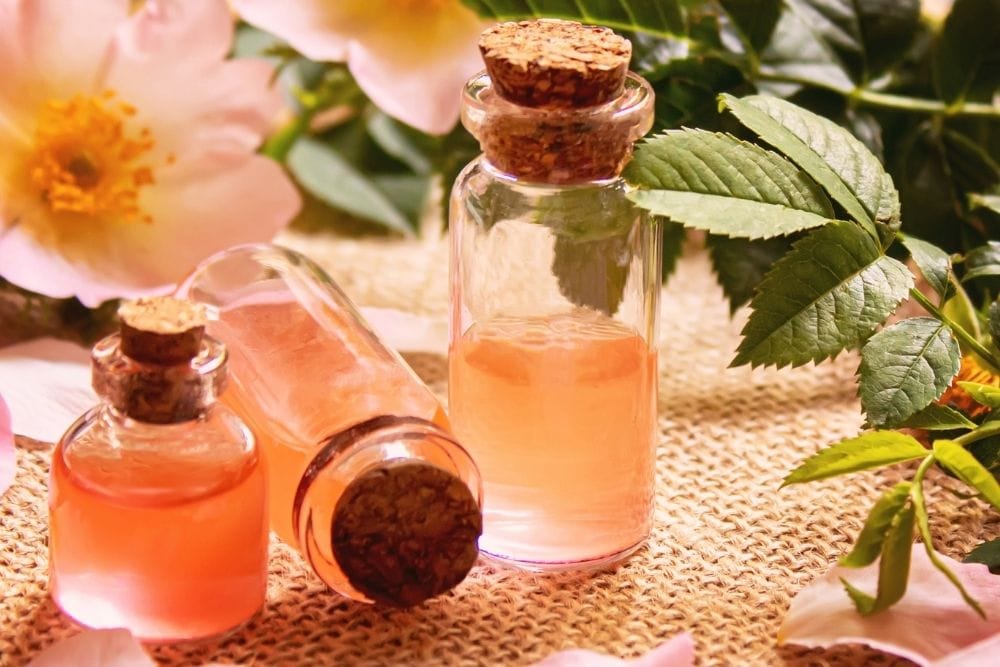 That being said, normally, your thinner plant-based carrier oils, like rosehip, will have faster absorption rates making them the best oils for your reed diffusers.
Carrier Oil Absorption Rates
We were unable to find any studies on warming oil absorption rates. However, we were able to put together a hefty list of carrier oil absorption rates.
Fastest Absorbing Carrier Oils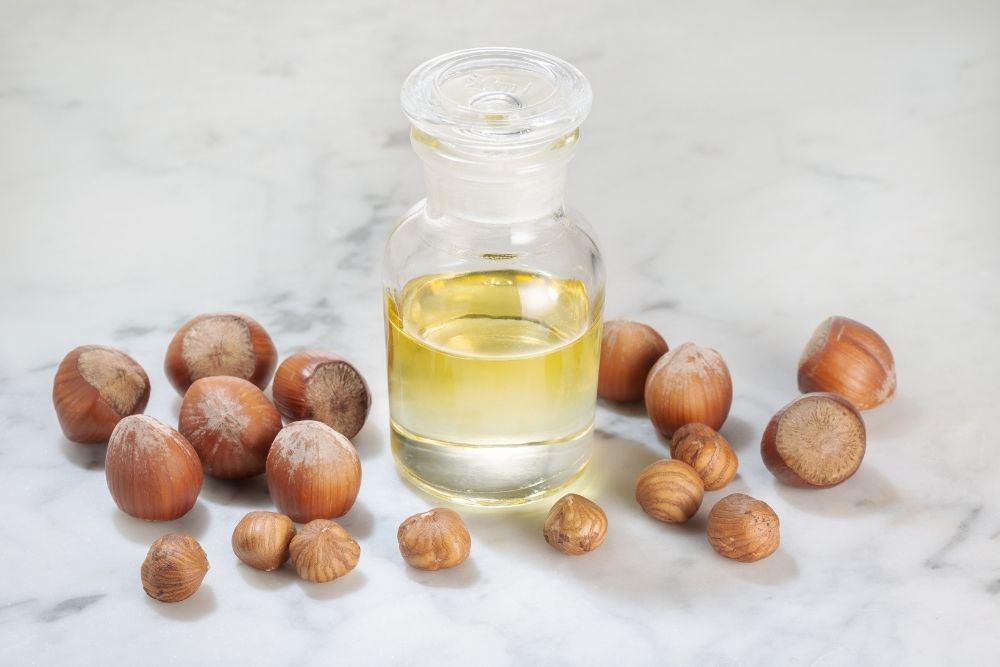 Abyssinian
Baobab
Hazelnut
Rose Hip
Sacha Inchi
Fast Absorbing Carrier Oils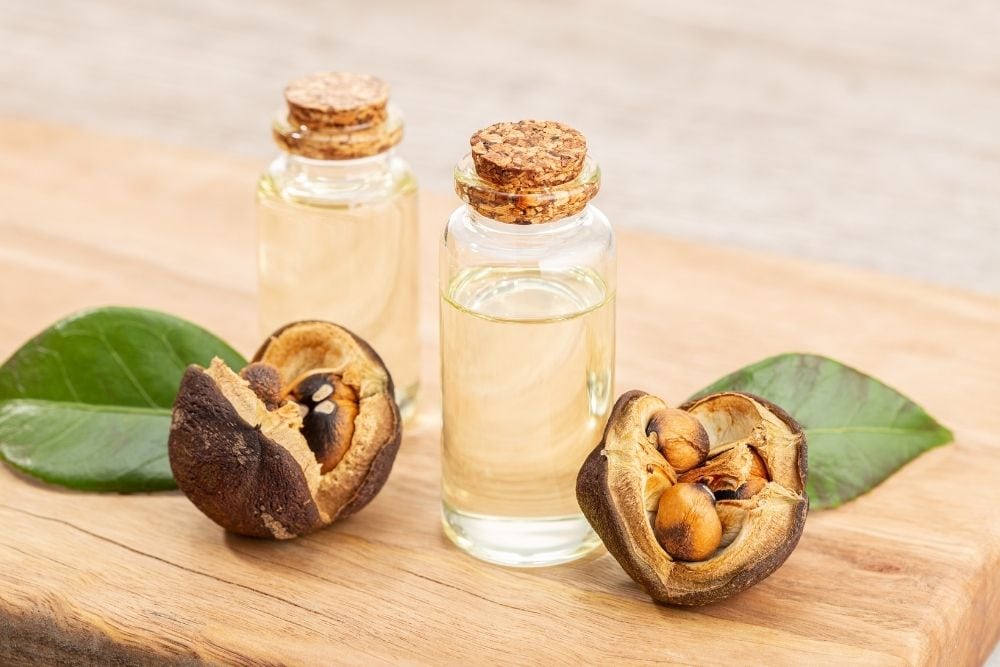 Andiroba
Apricot Kernel
Camellia Seed
Canola
Grapeseed
Marula
Meadowfoam
Moringa
Passionfruit
Perilla Seed
Prickly Pear
Safflower
Sunflower (Organic)
Average Absorbing Carrier Oils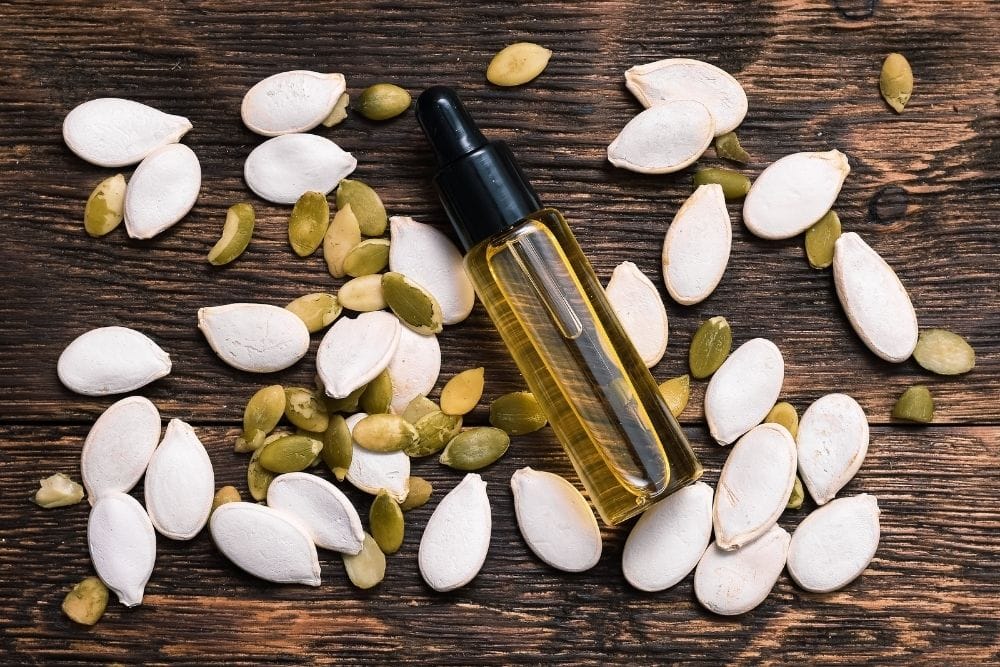 Almond, Sweet Organic
Aloe Vera (Macerated)
Argan (Virgin)
Babassu
Black Cumin Seed
Black Currant Seed
Broccoli Seed
Cherry Kernel
Chia Seed
Chili Seed
Hemp Seed
Jojoba
Kukui nut
Olive
Peach kernel
Pomegranate Seed
Pracaxi Seed
Pumpkin Seed
Raspberry Seed
Rice Bran
Sea Buckthorn
Sesame
Soybean
Sunflower
Tamanu
Walnut
Wheat Germ
Slow Absorbing Carrier Oils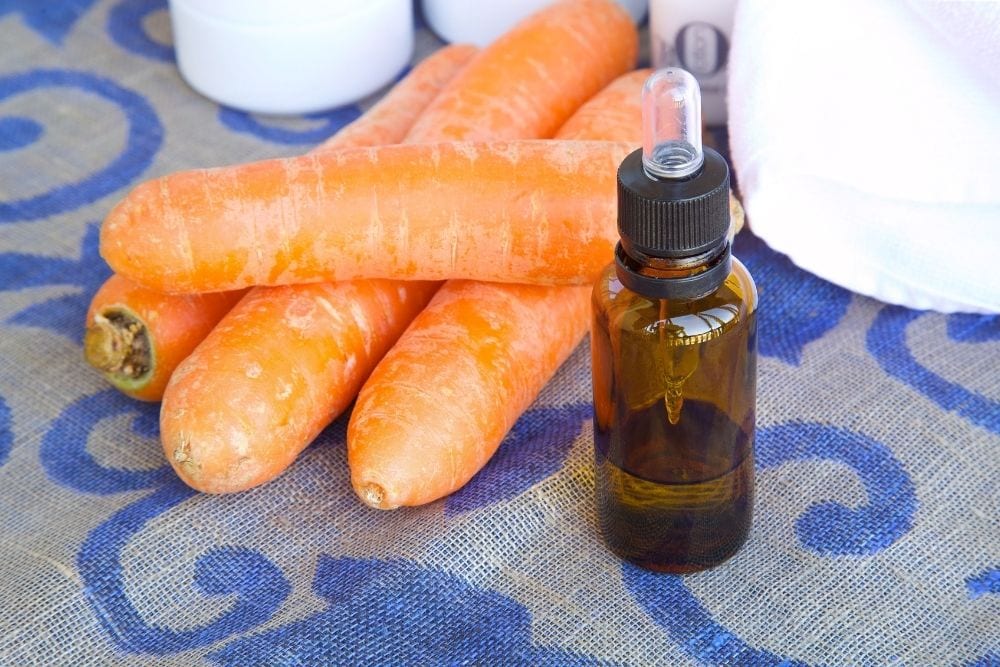 Avocado (Extra Virgin)
Carrot (Macerated)
Coconut
Cotton Seed
Oat
Slowest Absorbing Carrier Oils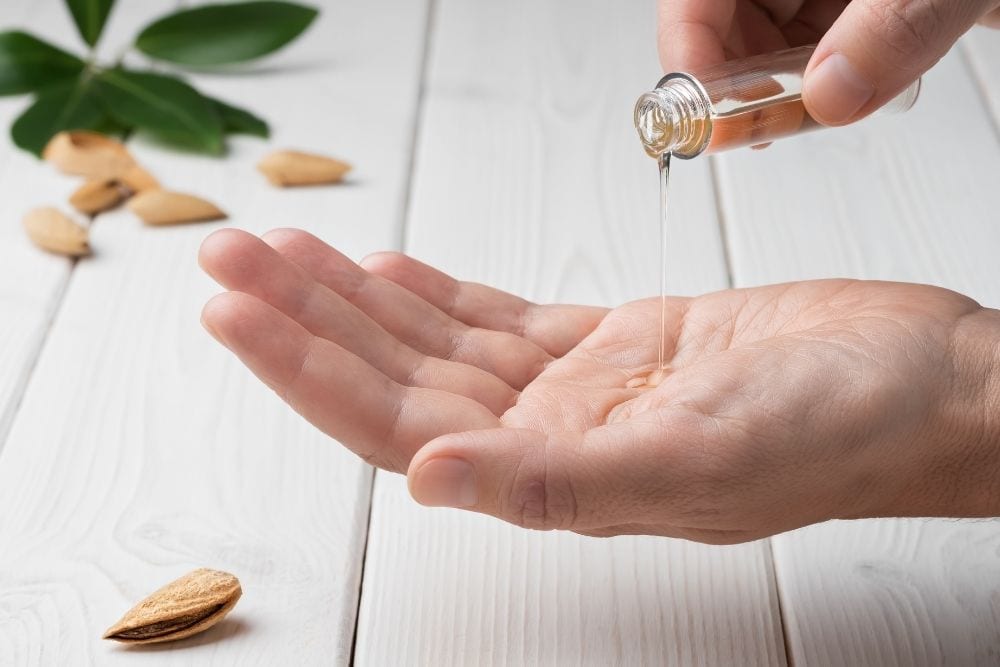 Borage Seed
Castor
Evening Primrose
Flax Seed
Macadamia
Neem
Palm
The best carrier oils to use in your reed diffuser are carrier oils that absorb at a fast or very fast rate. You can also use carrier oils with average absorption rates.
Another great tip is to look for carrier oils that say fractionated because they are thinner-made oils. For example, coconut oil and fractionated coconut oil are different.
List of Warming Oils for Your Reed Diffuser
If you can't give up your favorite warming oil scent, that's okay. Below is a list of some more warming oil ideas you can try in your reed diffuser.
Egyptian Musk – Woodsy and earthy scent
Caribbean Breeze – Mandarin and pomegranate scent
Cinnamon Swirl – Warm spicy cinnamon scent
Ocean Flowers – Clean and fresh floral scent
Hawaiin Fragrance – Tropical citrus scent
Warming oils are highly concentrated and are strong in scent. The best advice we can give you is to start with one reed stick and slowly add more sticks for a stronger scent.
Fragrance Chemist Take on Warming Oil in Reed Diffusers
According to reeddiffusers.org, you shouldn't use warming and fragrance oils in a reed diffuser. Fragrance oils for reed diffusers are designed for maximum wicking and optimal scent dispersion.
Viscosity levels differ in every carrier oil, warming oil, and fragrance oil. Fragrance chemists are meticulously running tests to make oils achieve the best viscosity levels for reed diffuser absorption.
Someone asked if you can dilute fragrance oils with water for better absorption. The quick answer is that oil and water don't mix well together.
Each warming oil requires a special formula. This makes it difficult to figure out the proper measurements on your own (unless, of course, you are a fragrance chemist!).
Should You Use Warming Oil or Carrier Oil?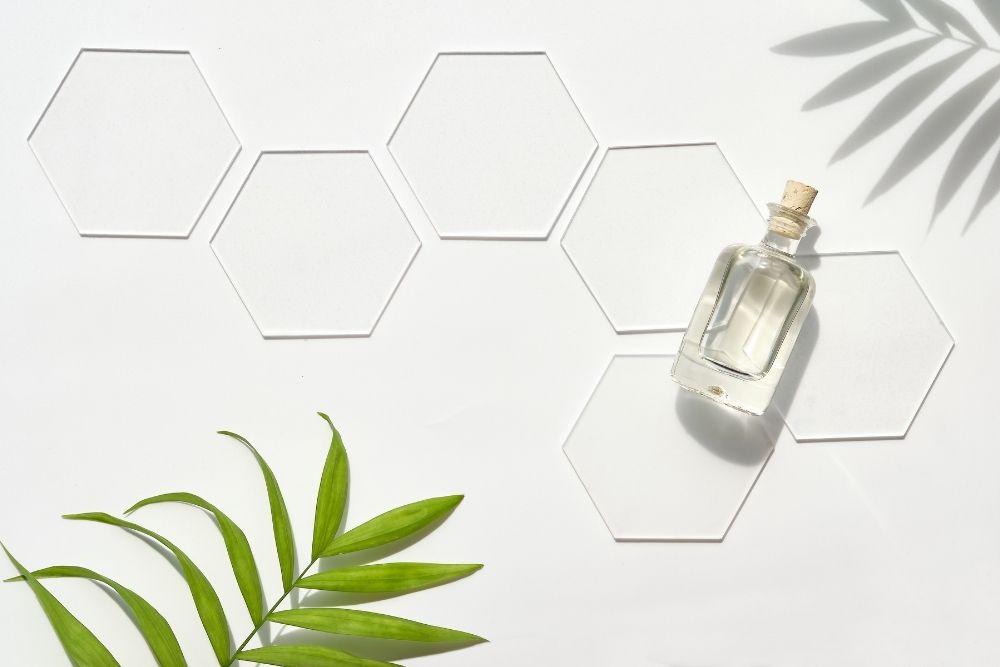 You can use either warming oil or carrier oil. They both produce a beautiful aroma.
If you want a stronger and longer-lasting scent use warming oil. Since warming oil is cheaper, it works best for people on tight budgets.
If you want the health benefits, then choose a carrier oil with 100% pure essential oils. Carrier oils are made with pure plant material making them eco-friendly.
Conclusion
We talked about what a warming oil is and what it is normally used for. We also went over the pros and cons of using warming oil or carrier oil in a reed diffuser.
In the end, the answer is yes, you can use warming oil in a reed diffuser, though carrier oil may be a more appropriate option. Whether you choose warming oil or carrier oil, you are bound to release a beautiful aroma throughout your living space.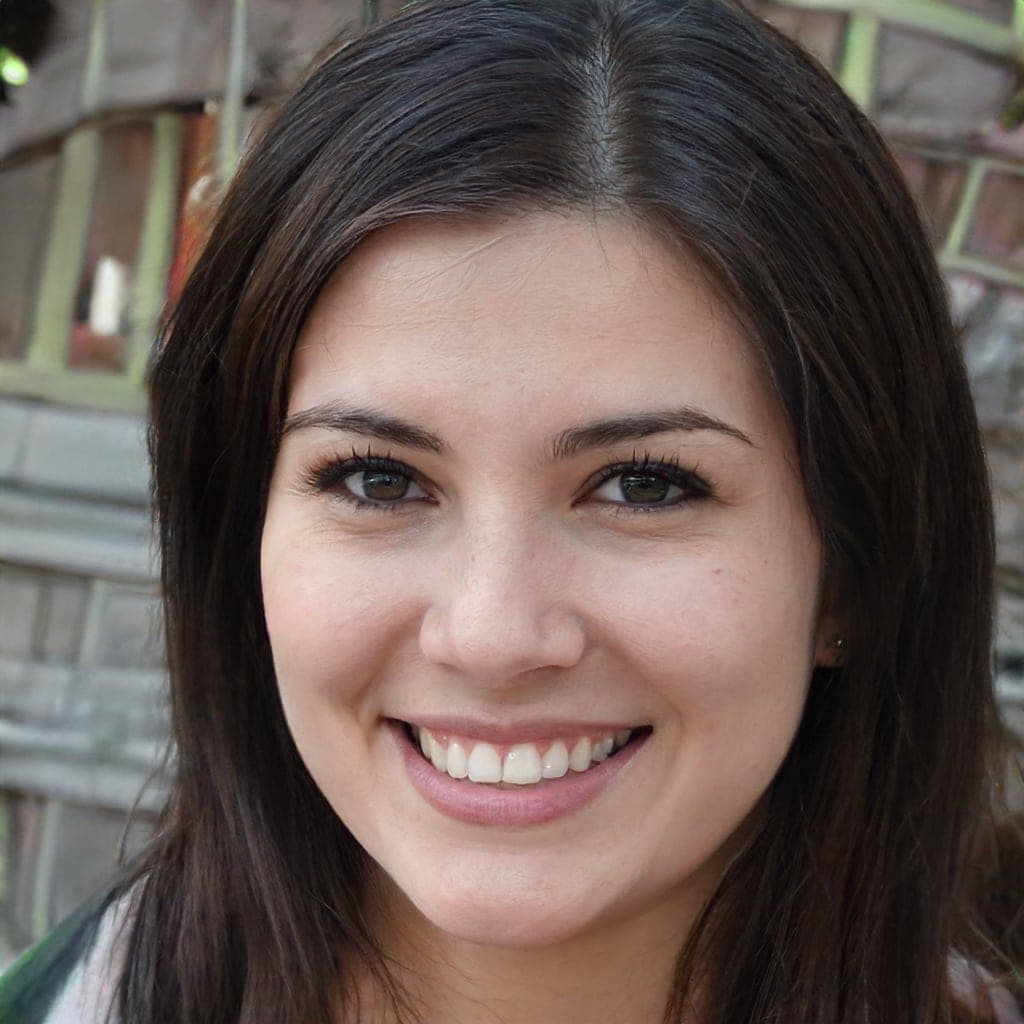 I currently work as a medical receptionist, but my ultimate goal is to work as an occupational therapy assistant. Helping others achieve a better quality of life is something I'm after. That's one of the main reasons I started this blog. Learn more about me.