They both smell delightful but what is the big difference between a diffuser and a wax warmer? Which one is better for me?
Set your questions aside because we are about to give you the ultimate comparison between a diffuser and a wax warmer. Let's do this!
What Is A Diffuser?
A diffuser is a device that spreads air, water, or a scent across a room. The diffuser we're talking about here is an essential oil diffuser that's placed in a room that diffuses a pleasant scent in the air.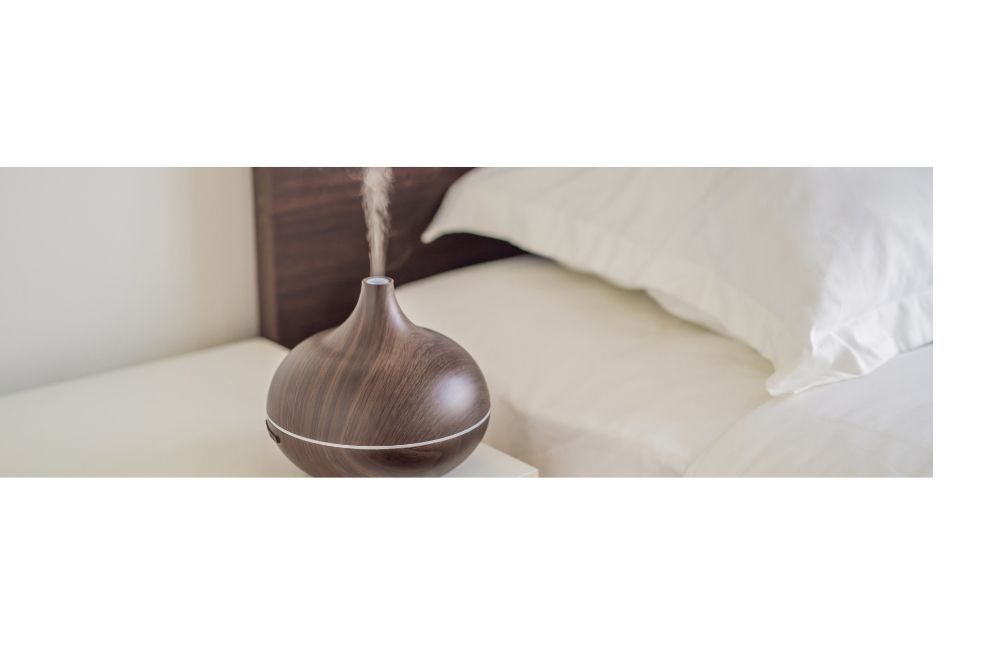 How Does A Diffuser Work?
There are 4 different diffuser methods: nebulization, ultrasonic/humidification, evaporation, and heat. Nebulizing diffusers push air and essential oils through tubes that disperse the oil throughout the room without having to dilute the oil in water.
Ultrasonic/humidifying diffusers have a small disk that sits on the bottom of the device that vibrates causing oil and water to break down into tiny molecules to distribute into the air. This diffuser does not require heat to operate.
Evaporative diffusers are more advanced diffusers that use fans that rapidly expel oil and water into the air. The heat diffuser is very similar to a wax warmer. The difference between the two is heat diffusers use oil while wax warmers use wax.
Who Benefits From A Diffuser?
Diffusers are for anyone looking to take advantage of the health benefits of essential oils. Diffusers are made for people who want quick (within 30-60 minutes) therapeutic benefits.
Diffusers are also beneficial for people who don't want to use a heat source to freshen up the smell in a room. Nebulizer and Ultrasonic diffusers are a good choice.
What Is A Wax Warmer?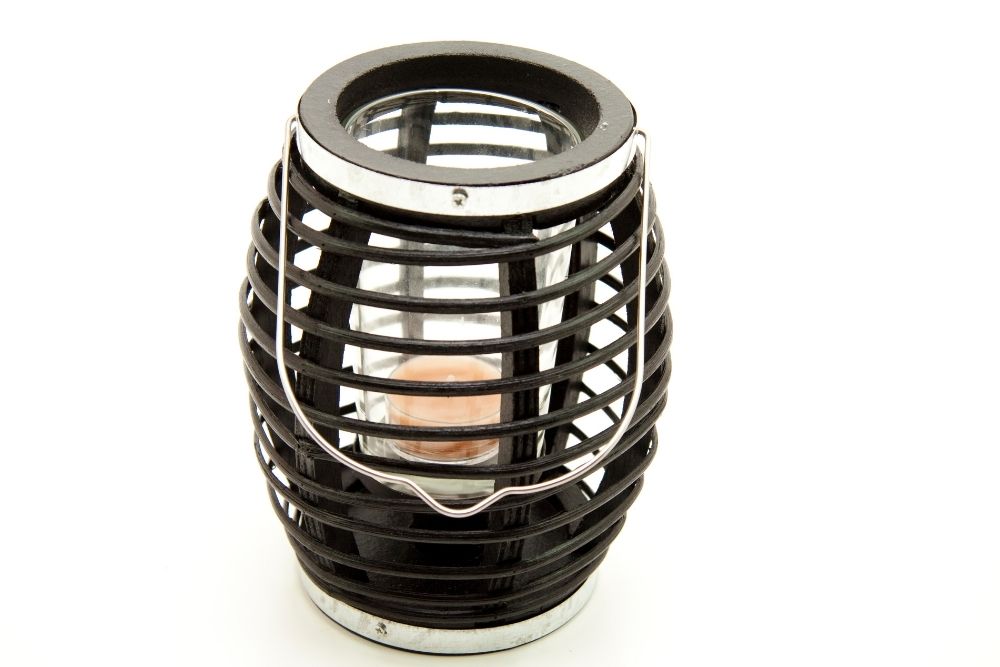 A wax warmer is an alternative to a scented candle. The wax that sits in a wax warmer doesn't have a wick or open flame like a candle does. It's a device that heats a cube of scented wax that adds fragrance to a room.
How Does A Wax Warmer Work?
Wax warmers have a dish that sits on top of the base that holds your wax cubes. On the bottom, there is an open space that sits a light bulb that plugs into a wall outlet.
Once you have your fragrance wax melts sitting in the dish and your device is plugged in, simply turn it on and the heat from the light bulb will melt the wax in the dish.
Who Benefits From A Wax Warmer?
Wax warmers are for people who want to avoid the risk of a house fire but still want their houses smelling like a scented candle. Wax warmers can be less flammable and less dangerous than open flame candles.
Diffuser vs Wax Warmer Comparison Chart
Diffuser
Wax Warmer
Ease Of Operation
Easy
Easy
Key Features

Several Control Buttons (Light Buttons, Low/High Mist Settings)
Non-Heated Device
Some Have An Oil Flow System
Runs Quietly
Auto Shut-off
Timer Feature
Adds Humidity To The Air
Adds Fragrance To The Air
Doubles Up As Home Decor

Plug-In and Done
Easy On-Off Roller
Runs Quietly
Melts Wax Melt Cubes And Candles (Versatile Design)
Removable Wax Melt Dish
Warming Plate
Adds Fragrance To Large Rooms
Fragrances Last For Long Periods Of Time
Doubles Up As Home Decor

Quality/Materials

Water
Essential Oil
Electricity
Made Of Plastic, Metal, Wood, Ceramic, Glass

Light Bulb
Wax Melt
Electricity
Made Of Metal, Wood, Ceramic, Glass
Some Have Silicone Dishes

Top Products
Innogear Essential Oil Diffuser (Amazon's Best Seller)
2-in-1 Midas Fragrance Wax Warmer (Amazon's Best Seller)
Affordability
Cheap
Cheaper
Safety
Safer
Less Safe
Customer Reviews
Most Are 5-Star Ratings
Most Are 5-Star Ratings
1. Ease Of Operation
The ease of operating a device can make or break a purchase. Luckily, both the diffuser and the wax warmer are extremely easy to operate.
Diffuser
Diffusers have more steps than wax warmers do. Fill the reservoir tank with water, add a few drops of essential oil, place the cover back on, plug it into the wall, and press the start button. Pretty simple!
Some diffusers come with more control buttons like light features, on and off buttons, low/high mist settings. They come with a short manual when you purchase them.
Cleaning diffusers are much easier than cleaning wax warmers. You can find cleaning instructions that come with your diffuser manual.
Wax Warmer
Wax warmers have fewer steps than diffusers because they don't come with all the fancy control buttons. They usually have an on-off roller and that's it.
You'll either place wax melt cubes in the dish or if your wax warmer comes with a warming plate, you can place a candle on the plate and turn the roller switch on.
Cleaning wax warmers can be a pain! If you clean it while the wax is still warm, it's easier to pour any remaining wax out and wipe the dish off. Wait too long and the wax hardens.
2. Key Features
Here is the fun stuff! Diffusers and wax warmers have some similar and some different key features to know about.
Diffuser
The key feature of diffusers is the ability to operate without heat. Diffusing fragrance through a room using cool mist technology is a definite bonus.
Different diffusers come with different control buttons. The ability to set a timer and amount of mist is an amazing feature.
The light feature is a nice aesthetic touch. It's especially nice when you can turn the light on and off while still running the diffuser.
The auto-shutoff is a humongous benefit! if you forget to turn a diffuser off, it will shut itself off and prevent overheating and damaging the device.
If your diffuser is large enough and requires water to diffuse your fragrance oil into the air, it doubles up as a humidifier. Uhm 2-in-1, yes, please!
Wax Warmer
The key feature of wax warmers is their simplicity to operate! There's no confusion with control buttons.
Wax warmers run quieter than diffusers (dependent on your diffuser) and their ability to move fragrance around a large room is outstanding! I'll turn on my wax warmer downstairs and I can still smell it strongly upstairs.
Some wax warmers come with a 2-in-1 feature with both a wax melt and warming plate. This is a beneficial feature if you prefer warming your wick candles on a warming plate instead of using an open flame.
Wax warmers, unlike diffusers, can hold a smell for a much longer time. That's a bonus!
3. Quality/Materials
What are they made of and what materials are needed? Those are great questions to know.
Diffuser
You can buy a diffuser made from all kinds of materials such as plastic, wood, metal, glass, and ceramic. Quality may depend on the brand and material of the diffuser.
Wax Warmer
Wax warmers are normally made with ceramic. They're also made with metal, wood, and glass. Like the diffuser, quality is based on brand and material.
4. Top Products
Although there are many great diffusers and wax warmers out there, we did find Amazon's best-selling products. These products have many sales and great reviews.
Diffuser
The top product for diffusers on Amazon is the Innogear Essential Oil Diffuser. The compact size offers quite a bit of space-saving in your home or on the go.
There are 2 misting settings for this diffuser. An intermittent mist setting that pauses every 30 seconds for 6 to 8 hours or the continuous setting that can run up to 3 to 4 hours.
It's made of PP (Polypropylene) plastic thermal material and has 8 soothing color options that switch from dim to bright. You can choose a plastic clear cover or a wood grain cover. This specific diffuser also has an auto-shutoff function.
Wax Warmer
The top product for wax warmers on Amazon is the Midas 2-in-1 Fragrance Wax Warmer. This specific product can melt a 10oz candle or fragrant wax melts. The 2-in-1 feature is a high selling point!
Wax melts and candles made of 100% paraffin wax hold a scent a lot longer. The style can be changed from ceramic, wood, or metal. If you like choosing from a variety of options, this product doesn't disappoint.
5. Affordability
No one wants to charge an arm and a leg for a device. Thankfully, both the diffuser and wax warmer have cheaper options that are still of great quality.
Diffuser
The normal price range for diffusers won't break your bank!
You can find some really cute and cheap diffusers on Amazon.
If affordability isn't a problem for you, we've seen diffusers on Amazon with higher prices! That one even came with a Bluetooth speaker to play therapeutic music from.
Wax Warmer
The normal price range for wax warmers is pretty similar to diffusers.
You can find a cheap wax warmer on Amazon. You may not get the warming plate with the wax melt dish on lower-priced wax warmers.
For a more expensive wax warmer, check out the Yankee Scenterpiece Easy Meltcup Warmer With LED And Timer. Some of the more expensive wax warmers do give you a timer option.
6. Safety
Safety is always a number one thing to look out for. Especially if you have small children and pets (namely cats) in the home.
Diffuser
Diffusers are safer than wax warmers because most of them don't operate with a heat source. If a diffuser falls over, the worst thing that can happen is minor water damage.
Wax Warmer
Wax warmers, on the other hand, can be unsafe around young children and pets. If a wax warmer is knocked over, it can cause permanent skin damage!
I know how hot the outside of a ceramic wax warmer can get. I've burned my fingers a few times just touching the outside of it! This may be avoided if you buy a wooden wax warmer.
7. Customer Reviews
The overall reviews for both the diffuser and wax warmer were extremely positive. Customer ratings ranged from 4.5 to 5-star. Outstanding!
Diffuser
In general, the ultrasonic diffuser is a great purchase. It's safer than a wax warmer because it doesn't require heat and if it tips over you won't be scarred from hot wax.
The downside to ultrasonic diffusers is the possibility of defective mechanical parts (It's not easy to fix either!). You probably need to buy a whole new diffuser if the ionic disk stops working.
Diving into specific product reviews for the top product, the Innogear Diffuser has 88% of its reviews as 4 or 5-star ratings. One reviewer was overjoyed with the quietness and how immediate it diffused.
Another customer was frustrated with how often they needed to fill the water tank reservoir. They did mention they needed to buy a bigger-sized diffuser.
Wax Warmer
Overall, wax warmers do a greater job at distributing strong scent throughout your home (especially for large rooms!). Wax warmer fragrances last a lot longer than diffuser fragrances.
In general, though, wax warmers aren't a very safe option if you have young children or pets. Ceramic wax warmers get hot and can burn you if you touch them. They can overheat and that's problematic if you leave home with them on.
Reviews for the Midas Wax Warmer, have 90% of its reviews as 4 or 5-star ratings. One consumer was very pleased with the wax warmer only taking 30 minutes to melt the wax cube.
While another person, noticeably upset, mentioned their wax burner overheating causing the candle to boil. They even posted photos with the wax on the ceiling!
The Grand Finale
You now know what the difference is between diffuser vs wax warmer. We've gone through the major features and comparisons between the two.
With all of this new information, it's your turn to decide which one is better for you and your circumstances. Will you own a diffuser, a wax warmer, or both?!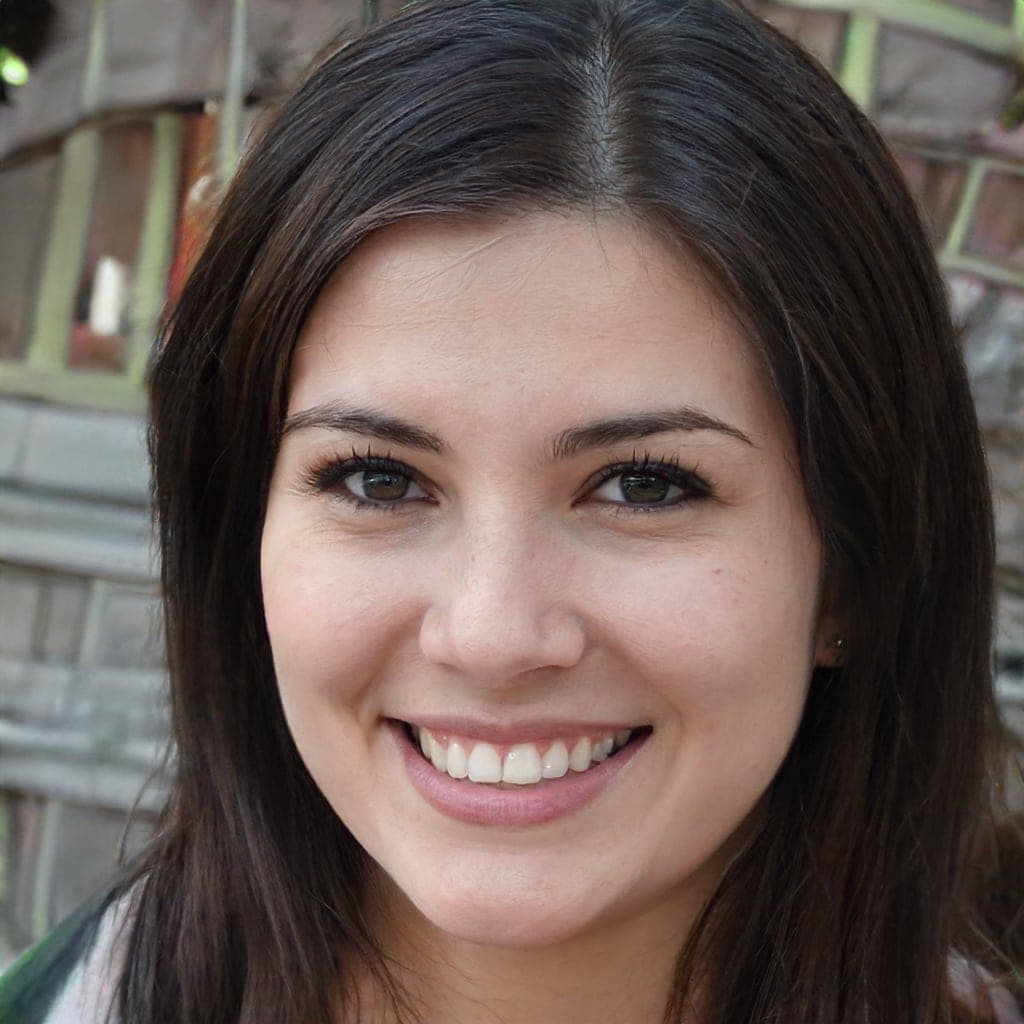 I currently work as a medical receptionist, but my ultimate goal is to work as an occupational therapy assistant. Helping others achieve a better quality of life is something I'm after. That's one of the main reasons I started this blog. Learn more about me.