At one point in time, you've probably asked yourself, "Can I put perfume/fragrance in a diffuser? Let's answer this question for you!
Can You Put Fragrance Oils In A Diffuser?
Although you will find conflicting answers online, the quick answer is yes! You can put fragrance oil, also known as perfume oil, in a diffuser if it's oil-based and not alcohol-based.
We've compiled a quick argument for both sides to save you some time. Here is the argument for both sides of why they say yes or no to fragrance oils in a diffuser.
The "Yes" Argument
Fragrance oils are better for people who are sensitive to pure essential oils. If the perfume/fragrance oil is oil-based and not alcohol-based it is safe to use in a diffuser.
The "No" Argument
There are no health benefits from inhaling fragrance oils. Using fragrance oils in a diffuser can damage your diffuser and void the warranty of the product.
Both sides argue viable facts. Oil-based perfumes are safe, while alcohol-based fragrances are too strong, considered toxic, and shouldn't be used in a diffuser.
Since fragrance oils are partially synthetic and not made fully from plants, they don't have health benefits. Some people are extremely sensitive to100% pure essential oils, so fragrance oils are the way to go for them.
Any type of oil can cause damage to a diffuser if you don't clean it regularly and properly. If warranties are important to you don't use fragrance oils. If you're the person who forgets your diffuser has a warranty in the first place, use fragrance oils.
Also, it is important to note that using fragrance oils in a diffuser isn't as common of a practice as using essential oils in a diffuser. Normally, people add fragrance oils to soap bars, candles, room sprays, and lotions.
Ultimately, the answer is still yes. You can use fragrance oils in a diffuser.
Fragrance Oil Vs Essential Oil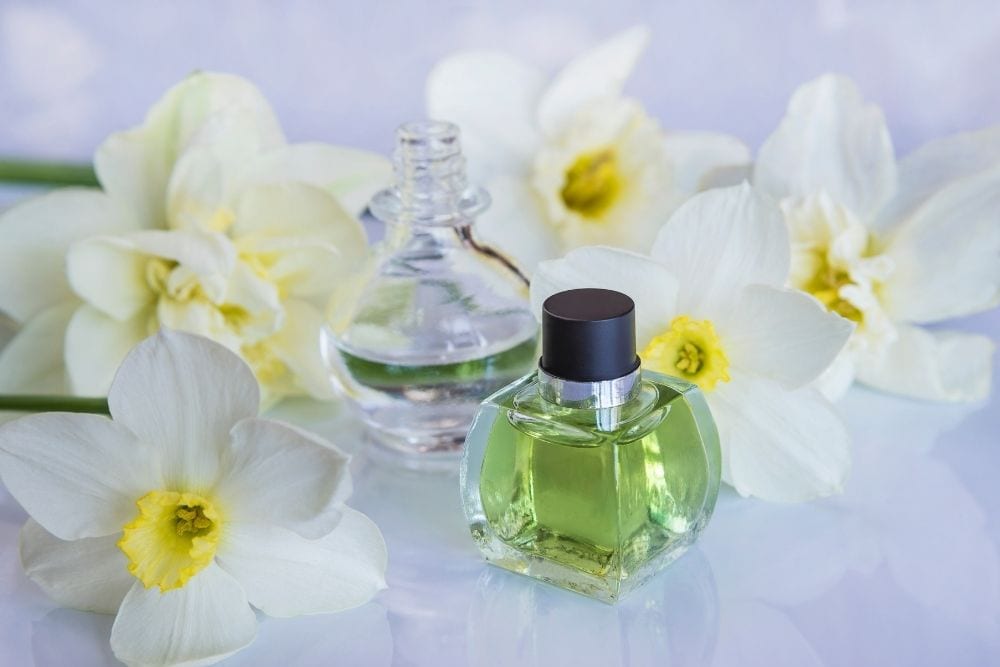 Is fragrance oil the same as an essential oil? No.
Fragrance oils are created in a lab and are part-plant part-synthetic. Essential oils are collected from natural plant material.
Fragrance oils are great at mimicking the scent of the "real-deal" essential oil. What's even cooler is how labs create new scents not found in plants (ex: French vanilla, pumpkin spice, cherry blossom).
Fragrance Oils For Your Diffuser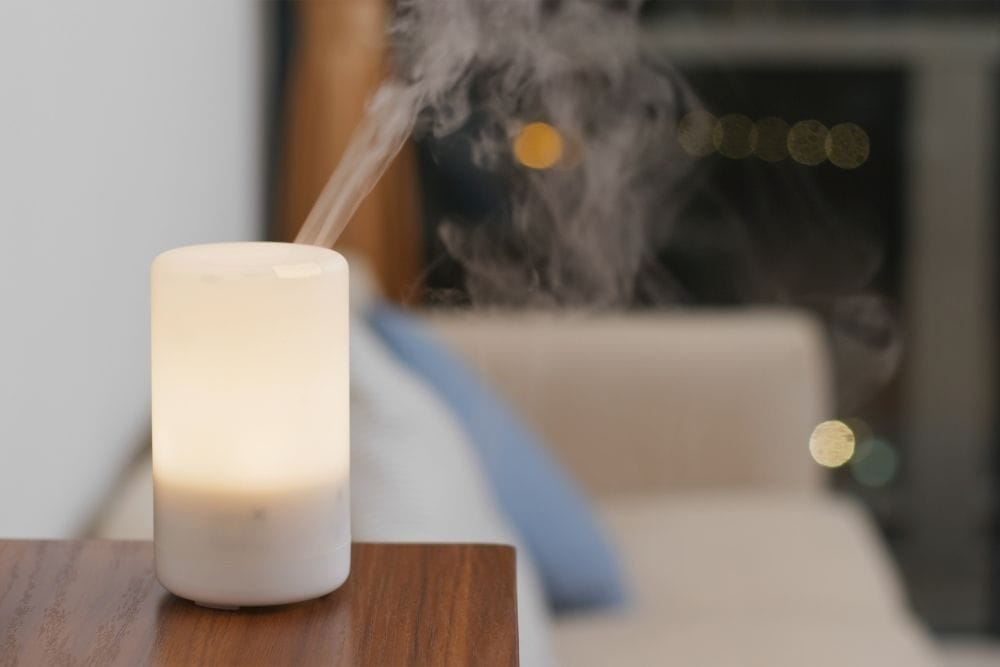 Fragrance oils are sold in packs and individually. There are many fragrance oil packs to choose from on Amazon and in stores.
We put together a neat bulleted list just for you! Here are some fragrance oils you can try in your diffuser today:
Bali Mango
Banana
Bay Rum
Birthday Cake
Bubble Gum
Butterscotch Cookie Dough
Candy Concoction
Cedar
Chocolate Milk (I know!)
Citronella
Coconut
Coconut Cream
Cucumber Melon
Dragon Fruit Berry
Forest
Freesia
French Vanilla
Guava Colada
Jasmine
Juniper Breeze
Kiwi Watermelon
La Vie Est Belle
Leather
Lilac & Lilies
Lilly
Love Spell
Monkey Farts (What?!)
Orange Blossom
Orange Chiffon Cake
Parma Violet
Passion Fruit & Guava
Peach
Pineapple
Portuguese Pomelo
Pumpkin Pie (Yummy!)
Sandalwood
Sea Breeze
Smell of the Tree
Spiced Berry
Strawberry
Summer Rose
Sweet Tobacco
Tahitian Vanilla
Teakwood
Twilight Woods
Violet Sugar
Warm Rustic Woods
You could write a book with how many fragrance oils are out there! To save us some time, that will just have to be another day.
Almost every fragrance oil listed above was found in a gift set, a package of multiples, or a collection. Some fragrance oils can only be bought separately.
Masculine Fragrance Oils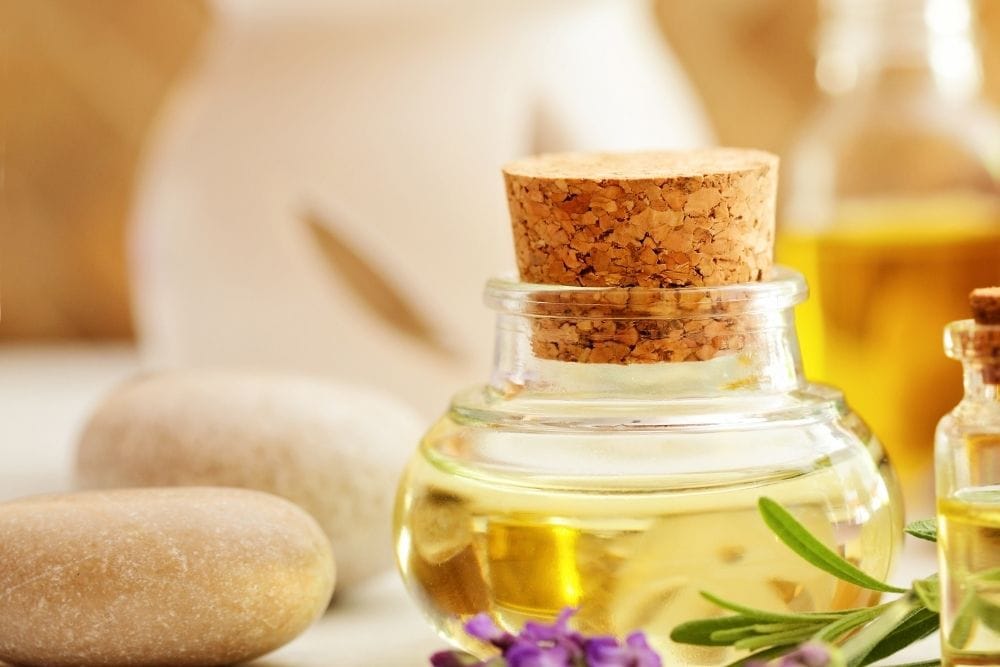 The Gentleman's Set of 6 Fragrance Oil package sounds so amazing! The fragrances in this set are leather, cedar, bay rum, teakwood, sandalwood, and sweet tobacco.
At first, monkey farts sounded like a masculine fragrance. After looking at what scents are in it, it fits better in the androgynous fragrance oil section.
Feminine Fragrance Oils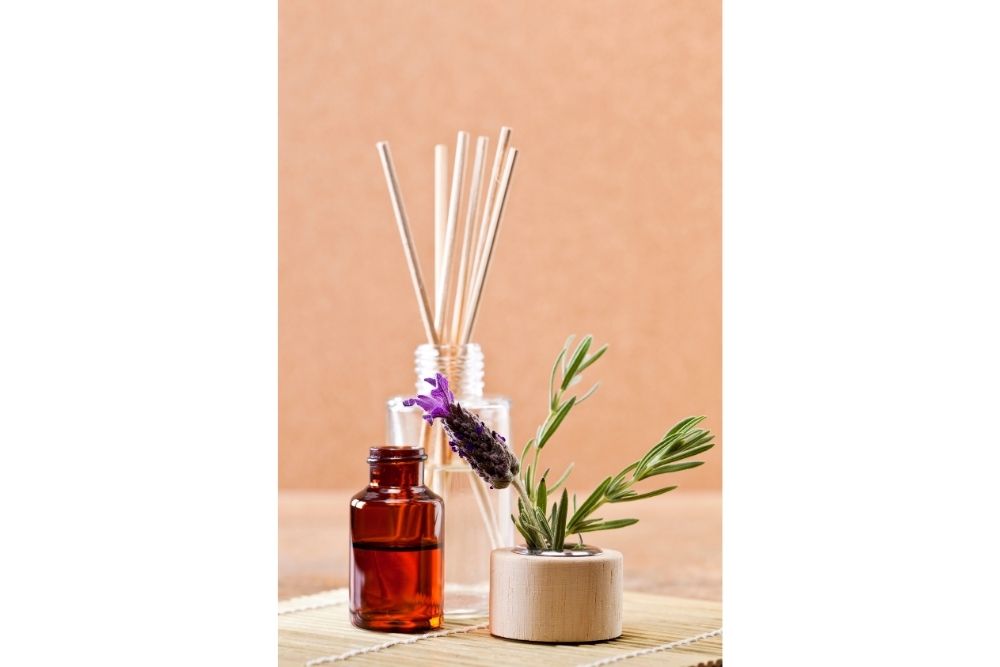 The Scent of a Woman Gift Set of 6 seems super delightful! The fragrances in this set are passion fruit & guava, Bali mango, juniper breeze, twilight woods, guava colada, and love spell.
The candy concoction fragrance oil is more of feminine perfume oil. It has sweet fruit, warm spice, and everything nice!
Androgynous Fragrance Oil Packs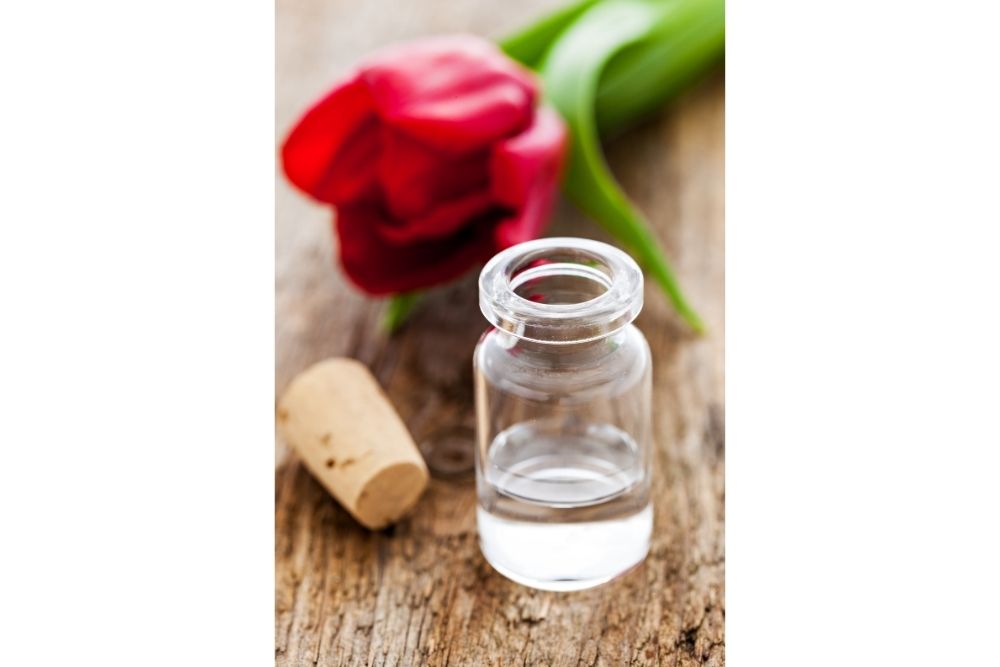 The Lagunamoon brand has 4 different fragrance oil collections to choose from. All 4 sound worthy of buying!
Lagunamoon's floral collection has Parma violet, lily, vanilla, jasmine, rosemary, and freesia. Their holiday collection has sea breeze, forest, summer rose, grapefruit, coconut, and pineapple.
Are you one for sweets? Check out Lagunamoon's sweety collection that has peach, la vie est belle, banana, chocolate milk, orange blossom, and bubble gum.
Who knew about the chocolate milk fragrance oil? That's an interesting one!
Do you have some spice to your personality?! Lagunamoon's spice collection consists of spice berry, citronella, ginger, cinnamon, clove, and bergamot.
Have you heard of the Fruitalicious Gift Set of 6? This set is so fruity! Fruitalicious has cucumber melon, dragon fruit berry, kiwi watermelon, orange chiffon cake, Portuguese pomelo, and violet sugar.
Androgynous Fragrance Oil Individual Bottles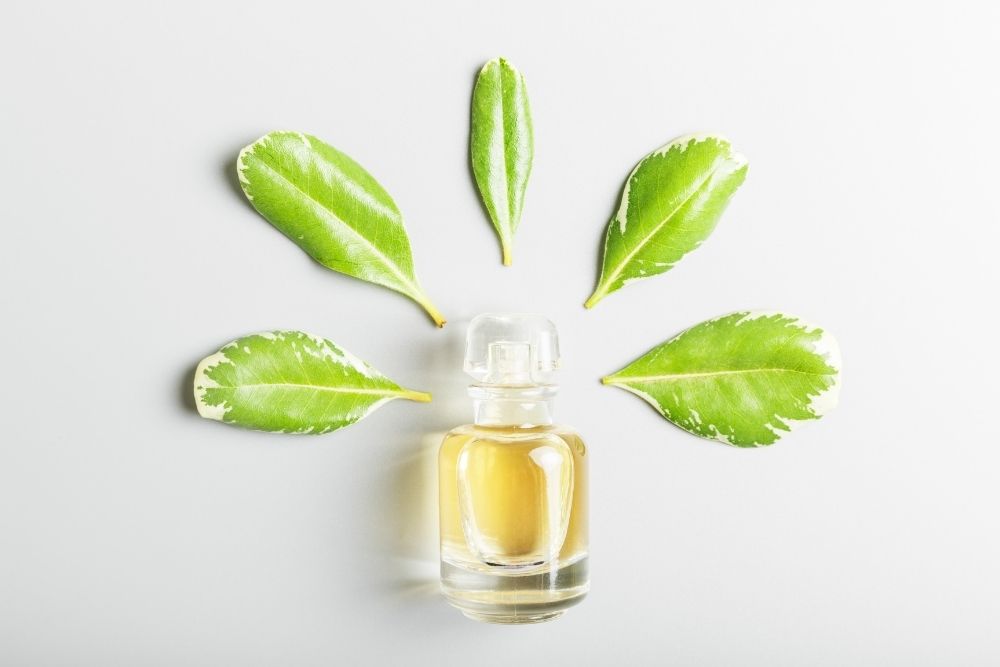 The butterscotch cookie dough sort of jumped off the keyboard! It has a buttery rich smell of pineapple, banana, buttery caramel, sweet butterscotch, and creamy vanilla scents.
Is your mouth watering after the last one? Mine is!
Not sold on the creamy fragrances? A sweet option, quite literally, is birthday cake fragrance oil by P&J!
Feeling fruity?! The strawberry fragrance oil is always a favorite go-to.
Have a nose for a rose? Lilac & Lilies fragrance oil is a floral scent. We all like flowers!
Are lilac and lilies too flowery for you? Swap petals to woodsy fragrances.
A great woodsy scent is warm rustic woods fragrance oil by Eternal Essence. This one has a mix of fruity floral and a woody musk scent.
Cleaning Fragrance Oils From Your Diffuser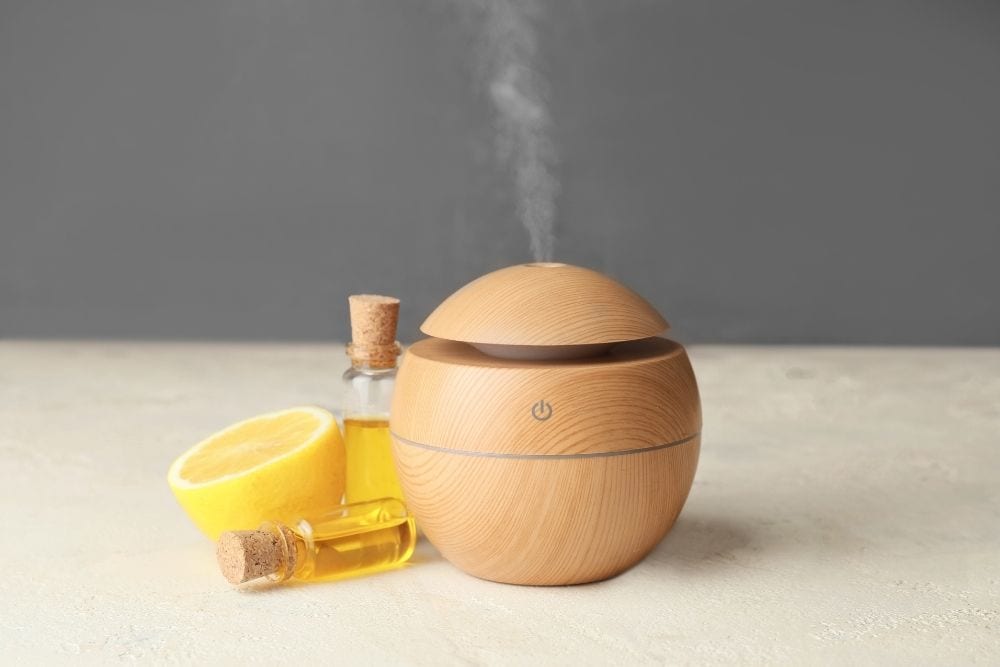 Now for the fun part! Not really but cleaning your diffuser will help it last longer.
Cleaning fragrance oil out of your diffuser is the same as cleaning essential oil from your diffuser. The first thing you'll want to do is read through the diffuser's manufacturer instructions and follow their guidelines.
If you throw out the manufacturer's instructions, you can always surf the net to find some easy instructions on how to clean your diffuser. Preferably, you want to make it a habit to clean your diffuser after every use.
For a quick clean, mix an equal amount of water and vinegar (ex: ⅓ cup water, ⅓ cup vinegar) and wipe down the diffuser with a dry cloth or cotton ball. If your diffuser is stickier than jam on a counter, you might want to pick the dry cloth over the cotton ball to prevent fluff from the cotton ball from sticking to your diffuser.
When you are wiping down your diffuser, make sure you don't press too hard on the disc at the bottom. Treat the disc like you would an egg!
Conclusion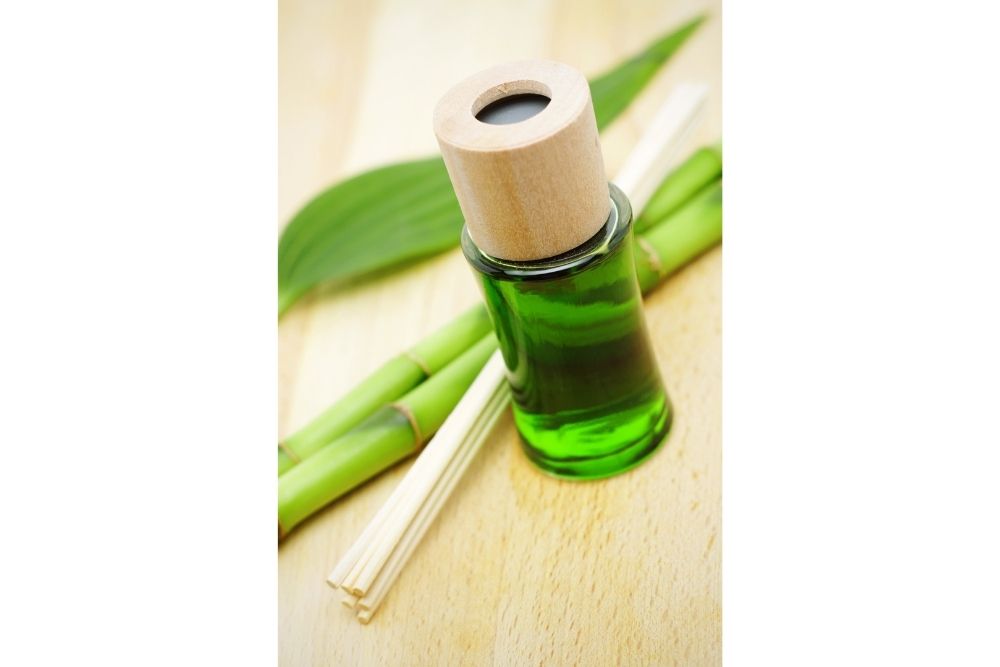 Even though there are arguments for and against using perfume/fragrance oil in diffusers, you now know that you can. It's your diffuser and in the end, it's your decision.
You now have a better understanding of the difference between fragrance oil and essential oil. We also gave you a new list of great fragrances to try out!
No one likes cleaning, but we all know if we want our diffusers to work the way they are supposed to then cleaning is a must. You don't need to do a deep clean every time, just a quick clean should do the trick.
Discover the new world of using fragrance in a diffuser. Try out some of our listed fragrance oils today!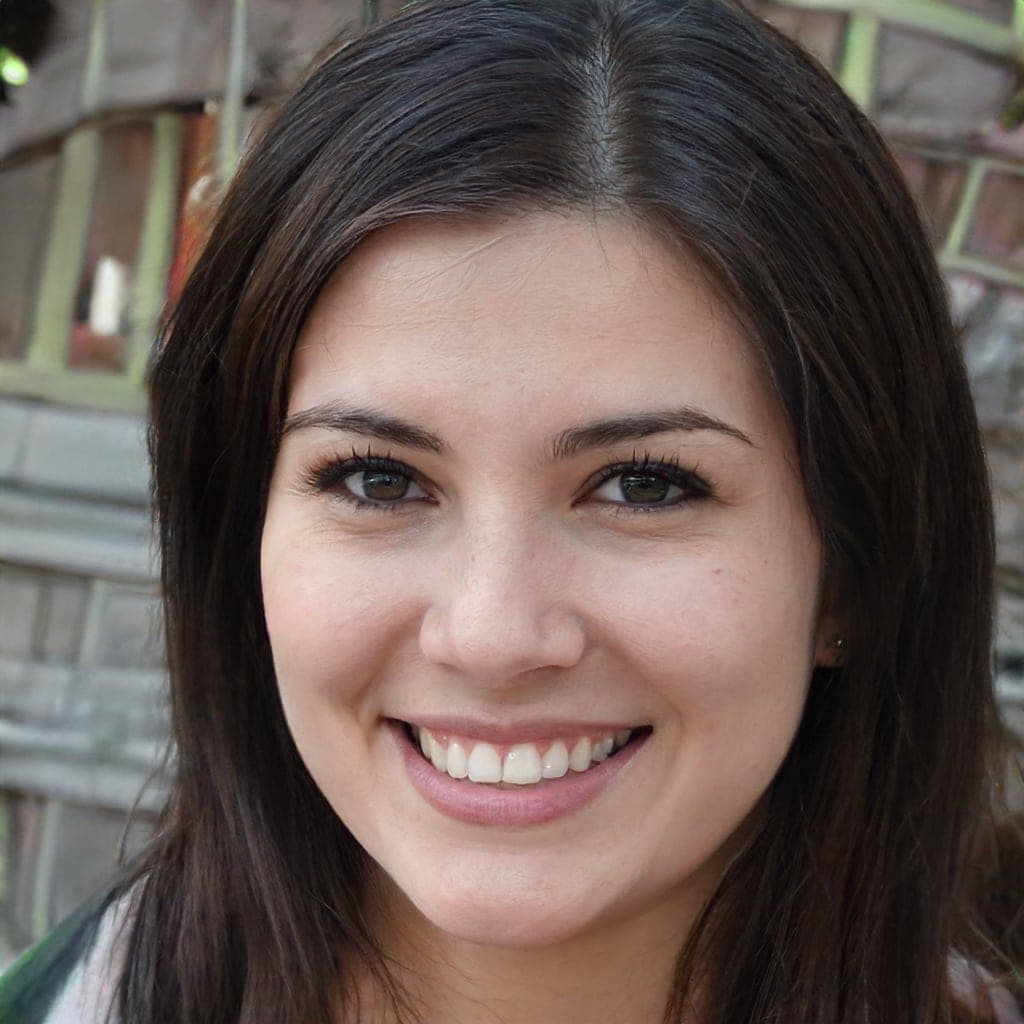 I currently work as a medical receptionist, but my ultimate goal is to work as an occupational therapy assistant. Helping others achieve a better quality of life is something I'm after. That's one of the main reasons I started this blog. Learn more about me.