Picture this: you're heading off to college and need to get a few new things. Your folks won't allow you to carry their trusted essential oil diffuser, for instance. So, the best option is to get a new one to bring with you.
But, can you have a diffuser in a dorm room?
Yes, you can. Truthfully, a dorm room can be a shocking experience when it comes to smells. Soon after moving in, you can suffer a lot because of numerous foul odors.
Therefore, it's better to find a suitable essential oil diffuser to keep in the room. Below are some reasons why you should consider getting one before moving in.
5 Reasons Why You Need a Diffuser in a Dorm Room
1. No More Bad Odors
You never know who you're roommate is. Hopefully, there are clean and practice good hygiene. But, why risk it? It's better to be safe than sorry, so buy a new diffuser before settling in.
College roommates tend to be messy, resulting in plenty of bad smells that are tough to stand. Inadequate hygiene and body odor can make life in the dorm room unbearable.
However, having an essential oil diffuser helps you keep the room smelling lovely always. Also, it reduces the chances of conflict with your roommate.
2. Sleep Better
Imagine trying to fall asleep in a room that smells so bad. It's not possible to relax, let alone sleep in such an environment. Bad smells interfere with your inner peace and make the room unlivable after some time.
It's another reason to bring a diffuser with you to the dorm room. That way, you can relax and not mess up your sleeping patterns. Essential oils play a more significant role which means you can relax and enjoy lovely smells always.
3. Better Studying
You can have a diffuser in a dorm room, especially when you want to have an intensive study session. Often it's easy to get distracted when you want to study.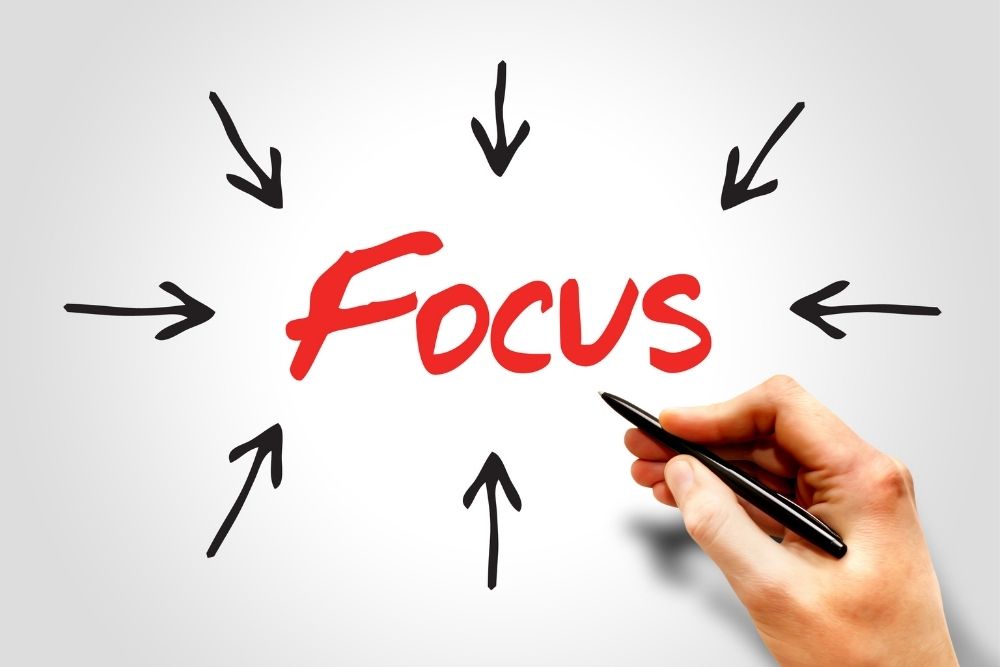 But, once you get the diffuser working, the fragrance can help you focus on your work. You end up with more energy and an ability to cover more tasks within the set time.
4. Better Relationship with Resident Adviser
Are you always in constant battles with your resident adviser about the state of your room? Is the smell affecting other students living near your dorm room?
One way to create a better bond with the RA is to get an essential oil diffuser. The room will transform from the smelliest in the hallway to the nicest. That means you have fewer running with the RA and live a better life in the dorm.
5. Make Some Friends
It's a great way to make some new friends. Most college mates love spending time in each other's rooms. If you have a smelly room, no one will want to hang out with you.
However, when you have an essential oil diffuser and a great collection of oils, many people will want to visit your room. That can be a great way to make some new friends and have a better college experience.
After you note why it's essential to have a diffuser in the dorm room, you can purchase one. The factors below can help shed more light on the best dorm room diffusers.
Factors to Consider Before Purchasing a Diffuser for the Dorm Room
Noise Level
Are you seeking calm and relaxation once you get to the dorm room after a tough day attending classes? If so, you need to consider the noise level of a diffuser before making a purchase.
Usually, different diffusers have varying noise levels. But, the best dorm rooms are silent, which contributes to focus, relaxation, and better sleeping habits.
Room Size
How big or small is the dorm room?
An essential oil diffuser has a specific coverage area, so be sure to keep in mind the size of the room. That way, you can buy the correct device to cover the whole room adequately.
Fragrance Output
Check the output capacity on the diffuser. Additionally, check mist settings. These can help you regulate the vapor capacity in the dorm room.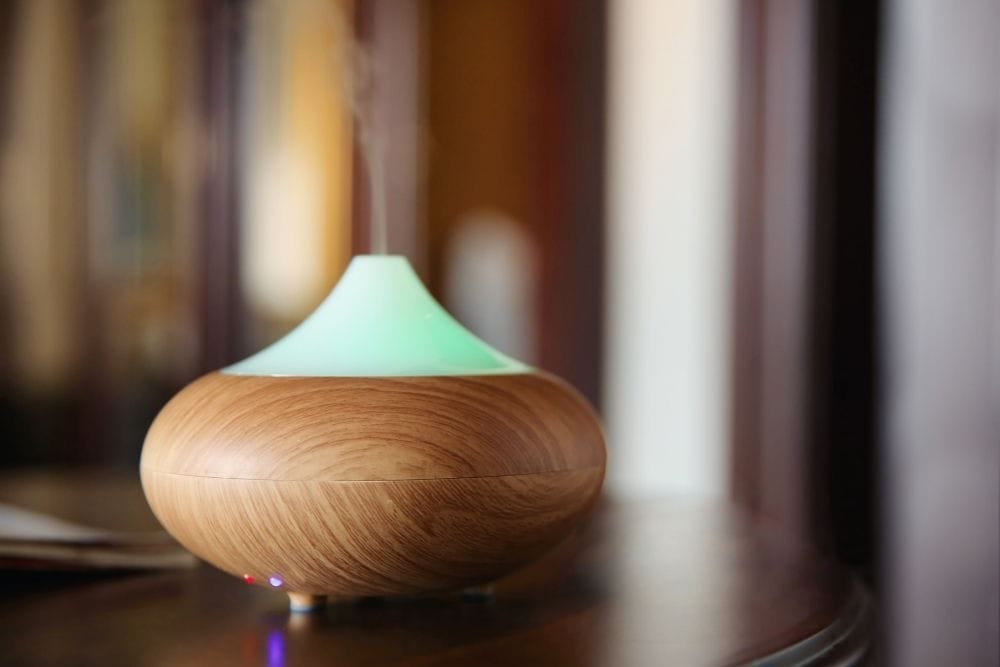 You can keep it on high if you want concentrated aromas or low if you want a mild smell.
Price
How much are you willing to spend on an essential oil diffuser?
Prices vary depending on model, brand, and additional features. So take time to consider your budget before investing in a new dorm room diffuser.
Roommate Preferences
Have a conversation with your roommate before making the purchase. Please get to know which smells they like.
Do they have specific allergies that the essential oil fragrances can trigger? Find out.
Type of Diffuser
There are four types of essential oil diffusers. These include evaporative, heat, nebulizing, and ultrasonic devices.
It's essential to learn about the different types before making a final decision. Check out the different features of each, then make a choice. Consider the source of energy and vapor concentration that each delivers.
Material
Do you prefer ceramic, plastic, glass, wood, or another material when you want the best essential oil diffuser?
Brands use numerous kinds of materials to make quality devices you can use in a dorm room. It all boils down to your taste and preferences.
Once you summarize these factors, you can buy the best essential oil diffusers for a dorm room.
The Best Essential Oil Diffuser for a Dorm Room
Below are three examples of excellent dorm room diffusers.
Features
Brand: Homeweeks
Reservoir Capacity: 100ml
Light Source Type: LED
Wattage: 15W
Adjustable Mist Modes
Auto shutoff
Reviews
Option number one for the best dorm room essential oil diffuser is from Homeweeks. It's a diffuser with a 100ml water tank capacity.
This is a lightweight diffuser that's portable and easy to use. It has adjustable mist modes that reduce or increase vapor concentration.
The LED lights work like night lights. You can use them to set a specific mood in the room or switch them off when you want total darkness in the room.
It uses ultrasonic technology to discharge negative ions and makes little noise when you switch it on. Essential oils that use this technology give you full benefits since there's no heat involved when discharging mist.
The diffuser is easy to set up, operate, and turn off afterward. The water tank is simple to clean, and the device has an auto-shutoff feature once there's no more water in the tank.
Features
Brand: URPOWER
Light Type: LED
Light Settings: 7
Material: Polypropylene
Water tank capacity: 100ml
Mist settings: 2 adjustable
Reviews
The URPOWER 2nd version essential oil diffuser is another excellent example of a dorm room. The device uses polypropylene material that's strong and durable, giving you long-lasting service.
The device has an LED light source and seven different light options. Also, there are two adjustable mist settings that you can use to determine vapor concentration in the room.
It has a 100mol water reservoir that simple to remove, clean, and refill. It uses ultrasonic technology to deliver fragrance to the room.
You can keep the device working for a maximum of 6 hours. Use the timer setting to pick the suitable duration when you want to leave it on. Once the water in the tank elapses, auto shutoff activation occurs.
Features
Brand: Earnest Living
Material: Ceramic
Water tank capacity: 100ml
Light Type: LED
Light settings: 7
Technology: Ultrasonic
Reviews
Earnest Living essential oil diffusers use ceramic material that's high-quality and long-lasting. The device will keep working for a long time without tampering with the exterior shell.
Using the 100ml water tank, you can diffuse different essential oils to keep the dorm room smelling amazing. The device comes with an instruction manual. The manual can guide you on the proper ways to use the essential oil diffuser.
The diffuser has 4 timers that help you regulate vapor output. It uses ultrasonic technology and produces little noise, meaning you won't need to deal with disruptions.
There's a 30-day money-back guarantee from the company. It applies if you're not satisfied with the device and need a refund.
Summing Up
Yes, you can keep a diffuser in a dorm room. Start by determining why you need a diffuser in a dorm room in the first place. Afterward, you can think through several factors that help you pick out the right one to buy. You can also use humidifiers in place of a diffuser to disperse essential oils in your dorm room.
Next, choose a suitable diffuser for your dorm room. It's essential to keep your room relaxing and smelling lovely for the best college experience.