There are a ton of ways to enjoy your essential oils. You could diffuse them, put them in lotion or even simmer them with water on your stovetop, but what if you're looking for something incredibly simple?
A lava stone or felt diffuser might be for you! But what are they? And what's the difference?
What Is A Lava Stone?
Lava stone, or volcanic rock, is made when lava erupts from a volcano and cools completely. It's the oldest and most common stone on Earth and is usually dark and very porous. While you can buy lava stone in its natural form, it's also commonly made into beads for jewelry!
How Does A Lava Stone Work?
All the little holes in lava stones are perfect for holding essential oils; think of the lava stones as a type of sponge that can soak in plenty of liquid. The oil sits in all of the stone's nooks and crannies and slowly releases its scent.
It is also believed that because the stone is a heat source, which activates the essential oils and their benefits.
Who Benefits From A Lava Stone?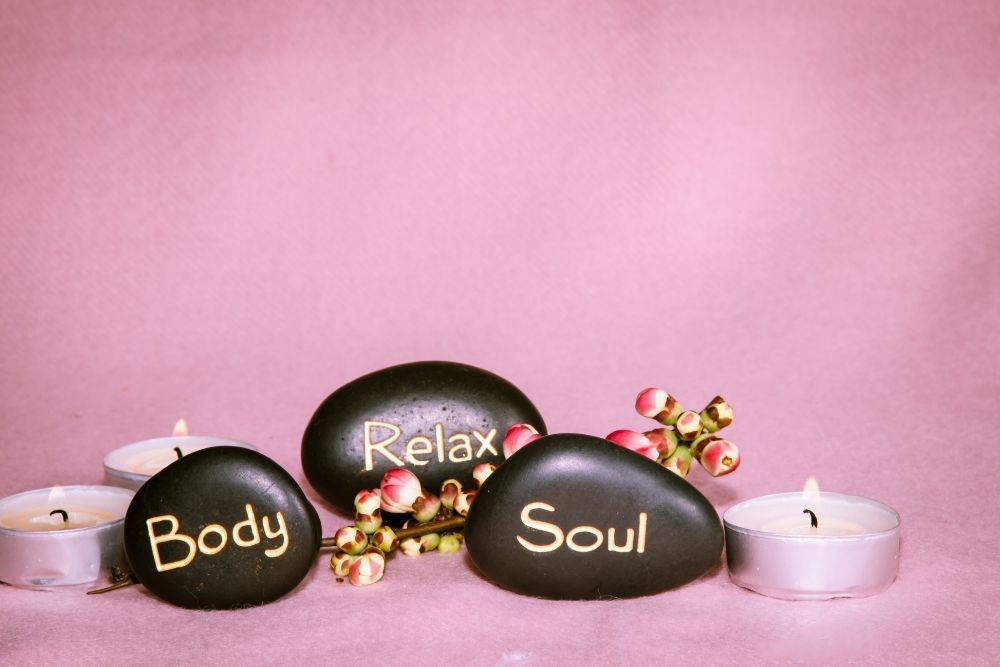 People who enjoy gentle aromatherapy throughout the day will love wearing lava stone jewelry or keeping a stone near them. They are easy to add more oil to and come in a variety of styles.
What Is A Felt Diffuser?
A felt diffuser is a small wool ball that absorbs and releases essential oils. These little colorful balls or circular pads are easy to make and are usually used as parts of a necklace, keychain, or car diffuser. Because felt diffusers are more about the material rather than the shape, you can have a lot of shaping felt into anything you'd like!
How Does A Felt Diffuser Work?
Like lava stone, wool is very porous and breathable. The oil is distributed throughout the ball and the scent is gently wafted through a space.
Who Benefits From A Felt Diffuser?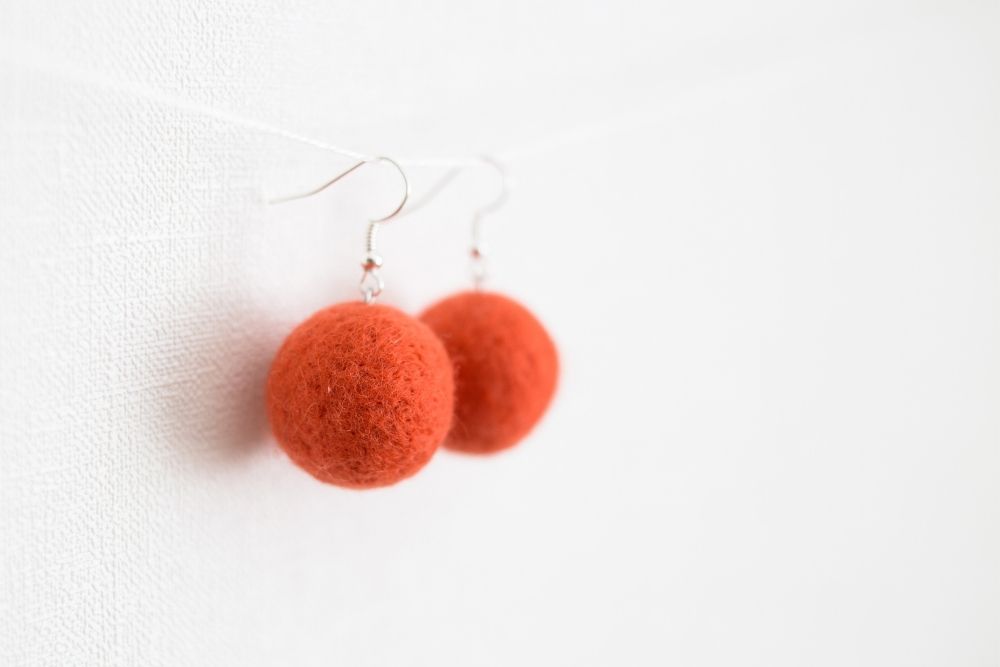 If you like being able to carry your scents around having fun with shapes and colors. Felt diffusers do a great job of spreading scent and are incredibly light. They're also great for kids!
Lava Stone vs Felt Diffuser Comparison Chart
Lava Stone
Felt Diffuser
Ease Of Operation
Easy
Easy
Key Features

Available as jewelry
Natural look
Scents last a long time
Can also be used as pumice stone
Very attractive styles available
Very porous
Lightweight

Available as jewelry
Machine washable
Comes in fun colors/shapes/sizes
Scents last a long time
Easy to DIY
Very porous
Lightweight

Materials

Lava Stone/Volcanic Rock
Optional jewelry

Felt/wool
Optional jewelry
Optional car diffuser clip

Affordability
Cheap
Very Cheap
Safety
Safe as long as oil used is safe for pets/children
Safe as long as oil used is safe for pets/children
Maintenance
Wash when needed
Wash/replace when needed
Customer Reviews
Generally Very Satisfied
Generally Very Satisfied
1. Ease Of Operation
Both the lava stone and felt diffuser are remarkably easy to use! When using either version as jewelry, be sure to dilute your oil to avoid skin irritation.
Lava Stone
If using lava stone beads, add 1-2 drops of essential oil to each one. It's a good idea to use a q-tip to rub the oil into the bead and completely cover the outer surface and let the oil soak in.
Apply more oil to beads or adjust the amount of oil when needed. We recommend keeping some oil a q-tip with you when you plan on being out all day!
Felt Diffuser
To use a felt diffuser, add drops of essential oils to your ball, pad, or beads. Start off with 2 drops first. You may feel comfortable adding more drops if using the diffuser in your car but will probably be happy with 2 drops if wearing your diffuser as jewelry.
2. Key Features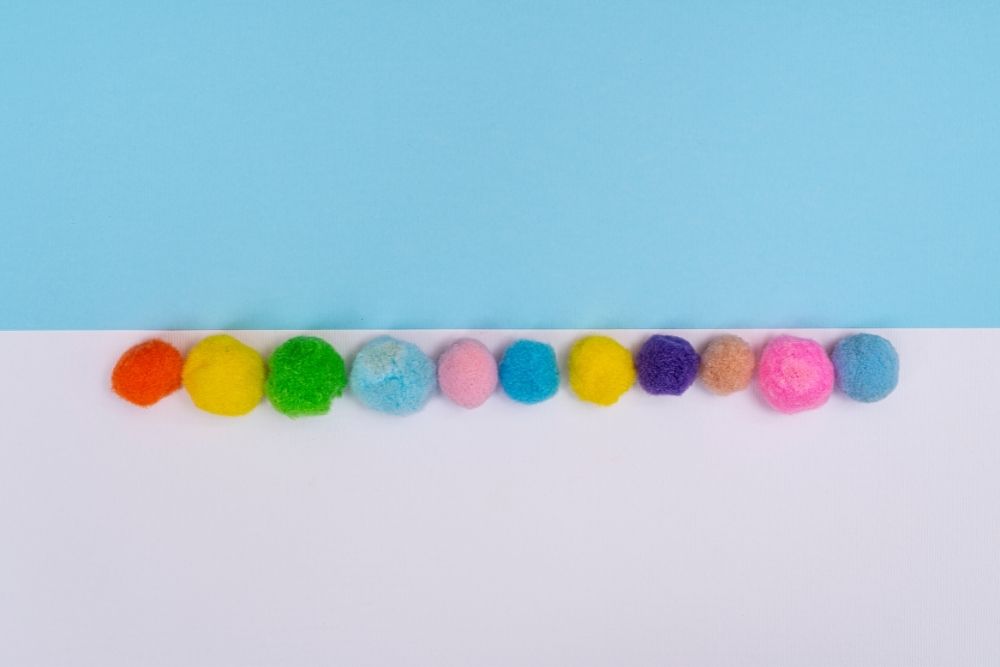 Lava Stone
Lava stones are natural and affordable. While volcanic rock is naturally black or brown, there are white or colored ones available.
Arguably their best feature is how beautiful lava stone jewelry is. Mixed with fine metals and beautiful crystals and stones, incorporating essential oils into your lifestyle doesn't get more glamorous than lava bead jewelry.
Felt Diffuser
Felt diffusers are usually very colorful and exciting looking! Threading the balls to hang on your neck, car dashboard, or around your house is easy and also fun for kids.
You can also buy clips for your car and insert a pad of felt into them. While felt diffusers aren't always 'fancy' looking, they are versatile and affordable!
3. Quality/Materials
Lava Stone
Authentic lava stone is spongy, rough, and dry-looking. The stone should also be relatively durable, lightweight, and odorless.
Look to see if the holes in your stones or beads match each other! If they do, it probably isn't real lava stone.
Felt Diffuser
Felt is made from wool, nylon polyester, and/or other materials. It is very soft, quite affordable, and easy to wash.
Felt is awesome because it can be made for a variety of fibers and will hold up extremely well in the washing machine – which means you can reuse your felt diffuser over and over again!
4. Top Products
Looking for the best of the best? Have a look at our top picks for both products!
Lava Stone
These unisex bracelets will go with any outfit! Each piece contains several lava stone beads that can be infused with your favorite oil. They also come in packs of two so there's one for you and one for a lucky friend!
Don't be fooled by the name! These lava stones work great with essential oils no matter what they are sold for.
Simple, discreet, and affordable, this elastic bead bracelet comes with a tiny elephant charm to keep you company. You can even get the bracelet with a bejeweled elephant. So gorgeous!
Felt Diffuser
Set yourself up for life with this giant selection of colored felt wool balls! You can buy 120 balls in a range of colors for just 16 dollars – think about how many car diffusers that will make! It would also be great to involve children in learning about how fun and helpful essential oils can be.
The best part about this product is how many pads it comes with. You could have a pad for each scent and switch them out instead of having to wait for the scent to fade. The clip makes it easy to attach to the AC vent.
5. Affordability
Lava Stone
Lava stones aren't just used for essential oils, which makes them a lot more readily available and affordable than electronic diffusers or Himalayan salt lamps.
You can even buy loose lava stone beads and make your own jewelry to save money!
Felt Diffuser
You won't find any single-pack felt diffuser over 15 dollars. Most diffusers come with several felt pads or in packs of two, three, or even six!
And if you're on a really tight budget, make your own! It's easy and the final result will look just as good or even better!
6. Safety
Lava Stone
The stones have to be cleaned and weathered before being used – so as long as you aren't collecting the lava stone directly from a volcano, it is nontoxic.
More often than not, if you're buying it online or at a store, there's nothing to worry about.
You should also be mindful of what oils you use around pets and children.
Felt Diffuser
Always check if the oils you are using in your car or living space are safe for your pets and children. Cats can have serious reactions to an array of oils so make sure to do your research!
7. Customer Reviews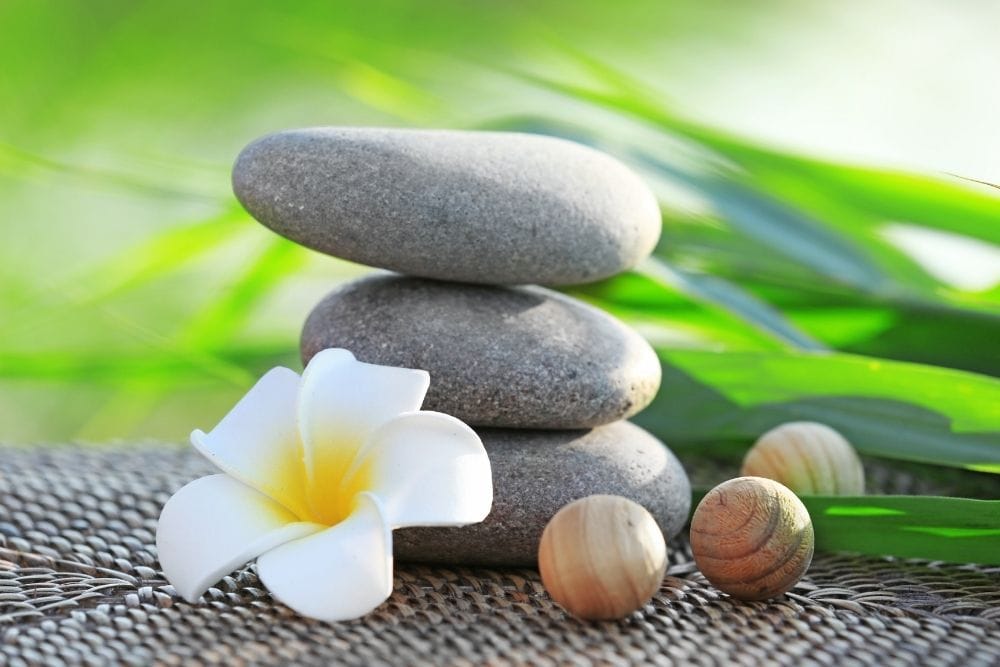 Overall people love both products and highly recommend them!
Lava Stone
Most users love their lava stones! However, one person's bracelet came undone after her essential oils loosened the knot- she ended up losing all of her beads!
This is a great example of why you should use a q-tip to rub the oil into the beads and avoid too much liquid on the bracelet at one time!
Felt Diffuser
Users found that the felt diffusers did a good job of spreading scent and were impressed with the quality. Like most essential oil products though, you do have to add more oil to the pad or ball every day or so to keep it scented.
Here's The Deal…
At the end of the day, it all comes down to the aesthetic. Both products offer an affordable and lightweight method of enjoying essential oils.
Felt diffusers can be made for very cheap and are a great activity for kids. On the other hand, lava stones – especially lava stone beaded jewelry – are simple and elegant.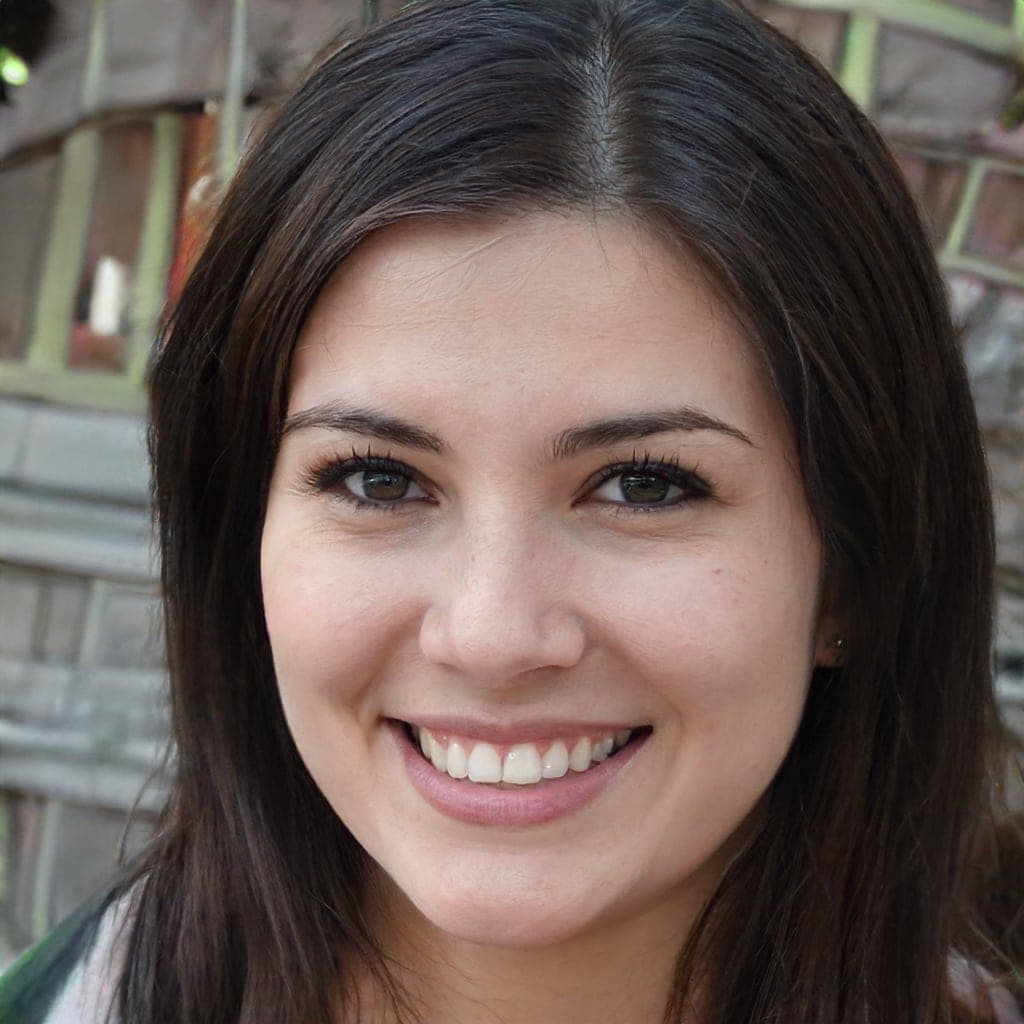 I currently work as a medical receptionist, but my ultimate goal is to work as an occupational therapy assistant. Helping others achieve a better quality of life is something I'm after. That's one of the main reasons I started this blog. Learn more about me.