If you are thinking of adding a diffuser to your gym routine, then you're probably wondering, what are the best diffusers for the gym? Well, you've come to the right place!
Best Gym Diffusers Of 2021
Who doesn't want their gym to smell like roses? Especially when you get a "kick-your-butt" sweat session in!
Finding a diffuser for your gym doesn't have to be difficult. With so many diffusers out there, let's make this easy on all of us.
Here is an article that lists 5 of the best gym diffusers. Are you ready?!
Gym Diffuser Reviews
Anjou is a wood grain plastic diffuser with a one-fill oil fill system (more on that in a second!). Anjou is highly rated by Amazon consumers and is a safer diffuser material to use in a gym.
For common-sense reasons, wood grain plastic diffusers are safer diffusers over glass diffusers in the gym. You don't want to be doing your jumping jacks and accidentally knock over your glass diffuser!
Not a fan of the light-colored wood grain? Anjou has a dark wood-grain diffuser option.
The Anjou diffuser is best for people who want their essential oil smells to last. If you are one of those gym-goers and exercise for a few hours at a time, Anjou is great for you.
Anjou's oil flow system is extremely unique. Add 30 to 40 drops to the tube inside the diffuser and voila! A fresh essential oil scent that actually lasts!
The Anjou diffuser has an on/off button, a brightness button, and a timer you can set for 1 hour, 4 hours, 8 hours, or just on. It's super simple to use.
Key features on Anjou are 12 hours of consistent essential oil scent, one fill oil flow system, quiet operation at 30db, and automatic shut-off within 5 seconds of running out of water. The most desirable improvement for the Anjou diffuser would be better control of humidifier output.
What We Like
The one-fill oil flow system for stronger and lasting scents
It holds 500ml of water, making it great for bigger gym rooms
Made of wood grain material and not glass material
What We Don't Like
Humidifier controls are a bit wonky
Check out this Youtube link to watch a video review on the Anjou diffuser.
Product Review: Anjou Diffuser
Bligli is a stylish hand-carved metal diffuser that is both an art piece and an aromatherapy device. The metal art design carved into the side is eye-catching!
Amazon reviewers gave Bligli an overall 4.5-star rating. People just can't get enough of the beautiful forest design and vibe of this product!
The Bligli diffuser is good for the gym but even greater for yoga spaces. The appearance and essential oil scents added to create a soothing and calm atmosphere to do focus-type exercises (like yoga and tai chi).
Operating the Bligli diffuser is easy. Simply plug it in, lift the cover, add water and drops of essential oils of your choosing, and push the power button.
Bligli diffusers come in 3 different sizes: small (100ml), medium (250ml), and large (500ml). You also get the choice between the black forest design or the copper design.
The Bligli diffuser has an on/off button, light feature button, and multiple timer settings that run from half an hour to 3 hours or longer. The half an hour option is nice!
Key Features on Bligli are unique/artistic metal covering, whisper-quiet ultrasonic technology, and the option to go small or go big depending on the size of the room you'll be using the diffuser in. The most desirable improvement for the Bligli diffuser would be to extend its longevity of use.
What We Like
The stylish and unique hand-carved metal design
Whisper-quiet operation (great for quiet gym workouts!)
Options to choose different designs and different sizes
What We Don't Like
Check out this Youtube link to watch a video review on the Bligli diffuser.
Mocosa has a neat metal and plastic rattan weaving design with 7 LED color options.
Another fancy diffuser option for the gym!
Similar to the Bligli diffuser, the Mocosa diffuser has a unique exterior design that enhances your gym exercises. The Mocosa diffuser is another great option for people who enjoy exercises like yoga, tai chi, pilates, or dancing.
The Mocosa diffuser has 2 buttons. The power button turns the mist on and off and the light button allows you to stick to one color or have the colors cycle through.
The rattan-weave design on the outside cover shines a really cool pattern on the walls surrounding it. The Mocosa diffuser covers 200 square feet, making it a great diffuser for any sized yoga studio or gym room.
Key Features: Different mood lights, whisper-quiet ultrasonic technology, unique rattan weave design, waterless auto shut off, and made of high-quality safe materials. The most desirable improvement for the Mocosa diffuser would be to increase the longevity of use and improve mist opening to allow more mist to permeate the gym.
What We Like
The rattan weave designer appearance
Having the 7 LED color options that create a cool light pattern on walls
It's super easy and simple to clean and operate
What We Don't Like
Youtube did not have a review video on the Mocosa diffuser. Please check out this link to see Amazon customer reviews.
ASAKUKI is made of polypropylene plastic and has multiple mist nebulizer modes. The ASAKUKI diffuser helps you breathe better during your workouts because of its fantastic humidifying options.
The ASAKUKI diffuser has been rated 18,118 times and still has an overall rating of 4.5 stars! Can you say highly rated?!
ASAKUKI is one of the best diffusers for the gym for people who live in dry environments. Adding humidity to your gym helps you breathe better. Especially during your workout when you're panting all of your air out of your lungs.
This diffuser is the best for larger gyms because of its 500ml water capacity. One Amazon reviewer posted a video of her operating this diffuser. She also boasts about how the ASAKUKI can hold 2 cups of water.
There are 3 different color designs to choose from: yellow wood grain base, brown base, or white base. It's nice to have color options that don't awkwardly get your attention, you know, like heavy-lifters that scream after each rep at the gym!
Key Features: easy to clean 500ml water tank, 7 different LED colors, multiple mist diffuse modes, and safety auto-switch. The most desirable improvement for the ASAKUKI diffuser would be to improve the noise during diffuser operation.
What We Like
It helps you breathe better while exercising because of its humidity mist modes
The variety of the 7 LED colors and base coloring options
The amount of water it can hold
What We Don't Like
It's noisy and not suited for quieter gym exercises (if you are a screaming heavy-lifter or listen to music, this shouldn't be a problem for you)
Check out this Youtube link to watch a video review on the ASAKUKI diffuser.
ASAKUKI 500ml Premium, Essential Oil Diffuser
InnoGear is a highly-rated diffuser with a powerful mist output. Its compact size and mist power is great for transporting to and from different rooms, your house to the gym/studio, or really anywhere you need to take it!
A plus with the InnoGear diffuser is it comes with 6 essential oils set. The scents included are Lavender, tea tree, lemongrass, eucalyptus, sweet orange, and peppermint. All of these fragrances are great to use in the gym too!
This diffuser is great for traveling gymnasts. You know, someone who exercises outside of the home, at a gym or studio somewhere.
The InnoGear diffuser is great for smaller gyms because it only holds 150ml, compared to the ASAKUKI that holds 500ml! The intermittent and continuous misting setting helps disperse essential oils across your gym.
If you are in a somewhat smaller-sized gym the intermittent mist setting should do you fine. If you exercise in a slightly larger gym then you'll probably need to use the continuous setting to reach all corners of the room.
Extremely easy to use as it only possesses 2 buttons: light and mist. You get 3 diffuser-style options: yellow wood grain, dark wood grain, or white.
If you fancy the light options, go with the white style. Looking at a video provided by a customer on Amazon, the yellow and dark don't give off much light. Then again, if you aren't exercising at night, the lighting shouldn't matter.
Key Features: powerful mist output, compact size, 7 colors, PP material, waterless auto-off, and 6 essential oils included. The most desirable improvement for the InnoGear diffuser would be the longevity of use.
What We Like
Its compact size for on-the-go traveling gym-goers
Smaller gyms are where this diffuser excels
The 6 essential oil kit that comes included with the purchase
What We Don't Like
Check out this Youtube link to watch a video review on the InnoGear diffuser.
InnoGear® 100ml Aromatherapy Essential Oil Diffuser - REVIEW
Best Diffusers For The Gym (FAQs)
1. What should I diffuse during my workout?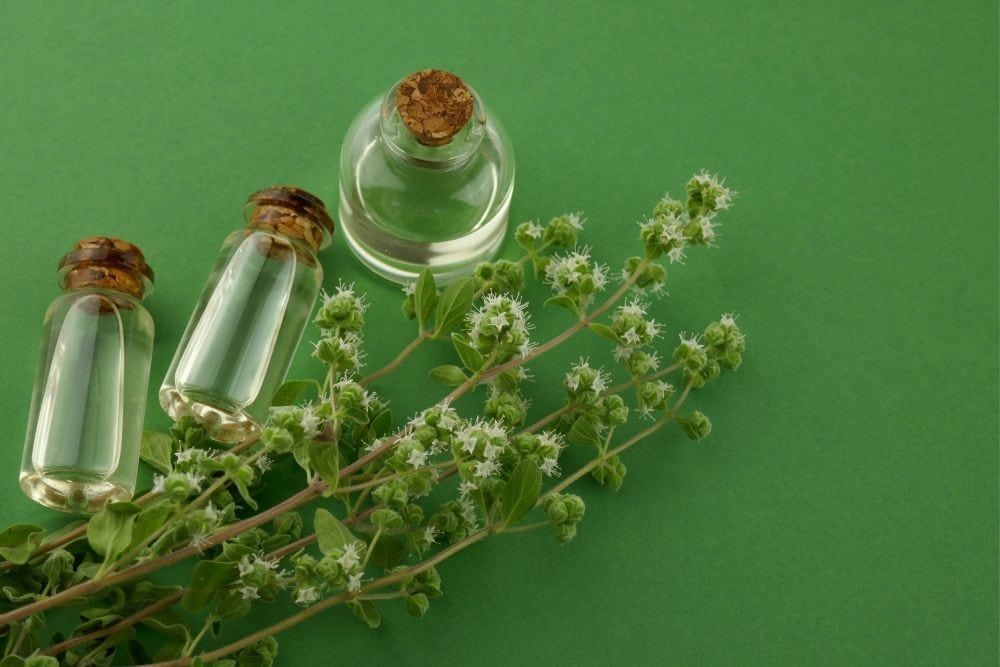 The most listed essential oils for a workout are bergamot, eucalyptus, ginger, lemon, lemongrass, marjoram, peppermint, and ylang-ylang. Pretty much all of the citrus essential oils (orange, lemon, grapefruit) are great to diffuse during workouts.
2. How can I make my gym smell good?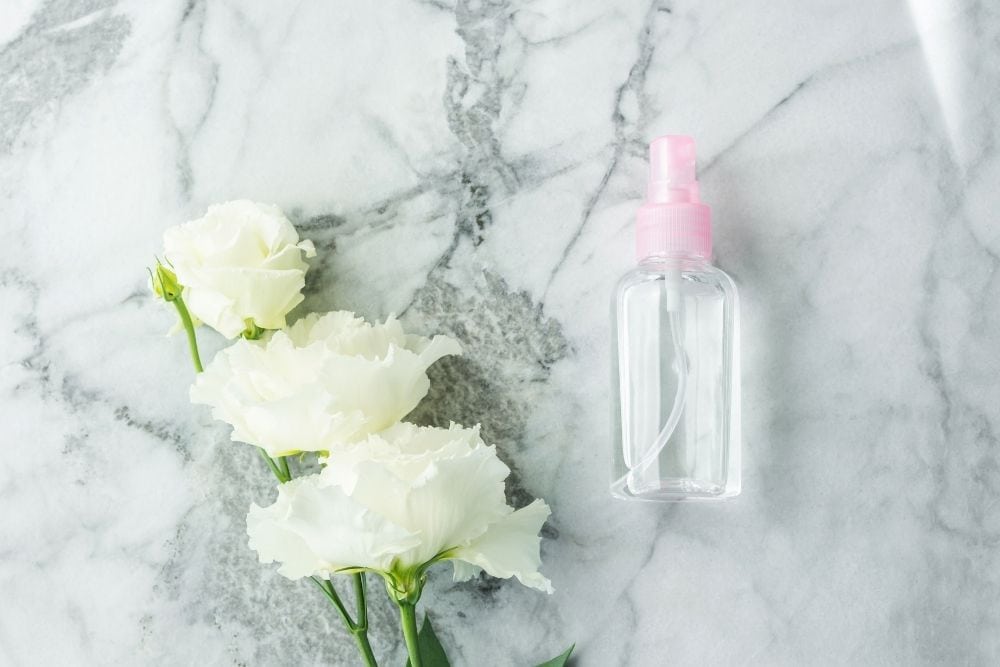 If you can, start your diffuser before your workout and let the essential oils permeate the air in the room. You can also keep your gym smelling fresh by allowing great airflow.
Open a window if you can and let the room breathe!
Sometimes diffuser humidifiers put too much moisture in the air (especially in smaller gyms) causing your gym to smell interesting. It's good from time to time to use a dehumidifier in your gym to keep the bad smells at bay.
You can create your own air freshener with essential oils! Add essential oils to a water spray bottle and then spray and wipe down your gym equipment.
3. What is the best air freshener scent?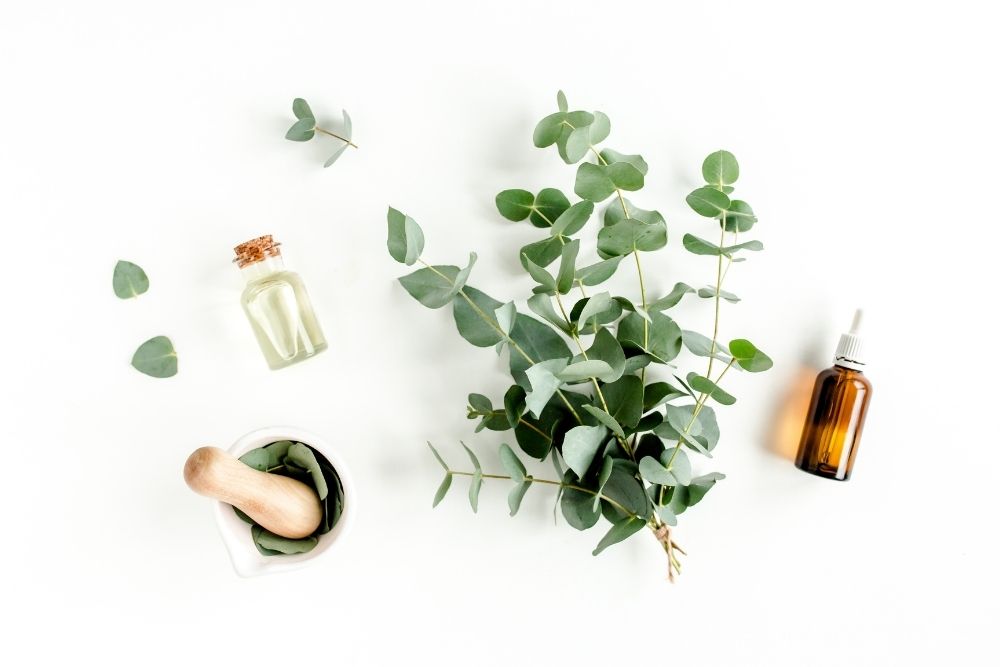 The best anti-infectious air fresheners are lemon, tea tree, and eucalyptus. Some of the bigger gyms add eucalyptus oil to their steam rooms because it has anti-infectious qualities.
4. Can we apply oil after our workout?
Yes! It's extremely beneficial to apply oil to your skin after your workouts because of its healing properties. You'll want to dilute the essential oil in a carrier lotion of some sort (jojoba, almond, etc.) before applying it to your skin.
Peppermint essential oil is used to relieve tight and sore muscles. Eucalyptus essential oil decreases Inflammation in the body and lemon essential oil helps with post-exercise exhaustion.
Final Verdict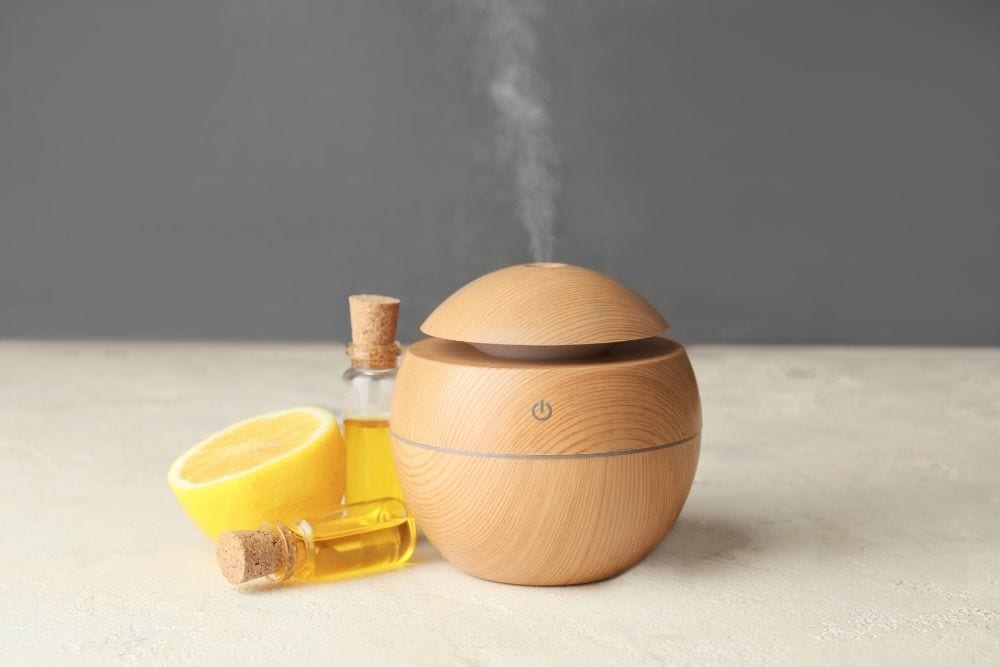 We've gone through 5 of the best diffusers for the gym in 2021. Between the 5 diffusers listed, I recommend Bligli Essential Oil Diffuser as the best gym diffuser.
My reasoning behind this recommendation is the Bligli diffuser is highly rated by numerous Amazon consumers, it has a very unique design, and you choose what size you want your diffuser to be. Also, the Bligli diffuser is extremely easy to operate and had the least amount of negative reviews.
Now you have the 5 best diffusers for the gym in the palm of your hand. Choose the one that will best suit your gym needs! Have a great sweat session!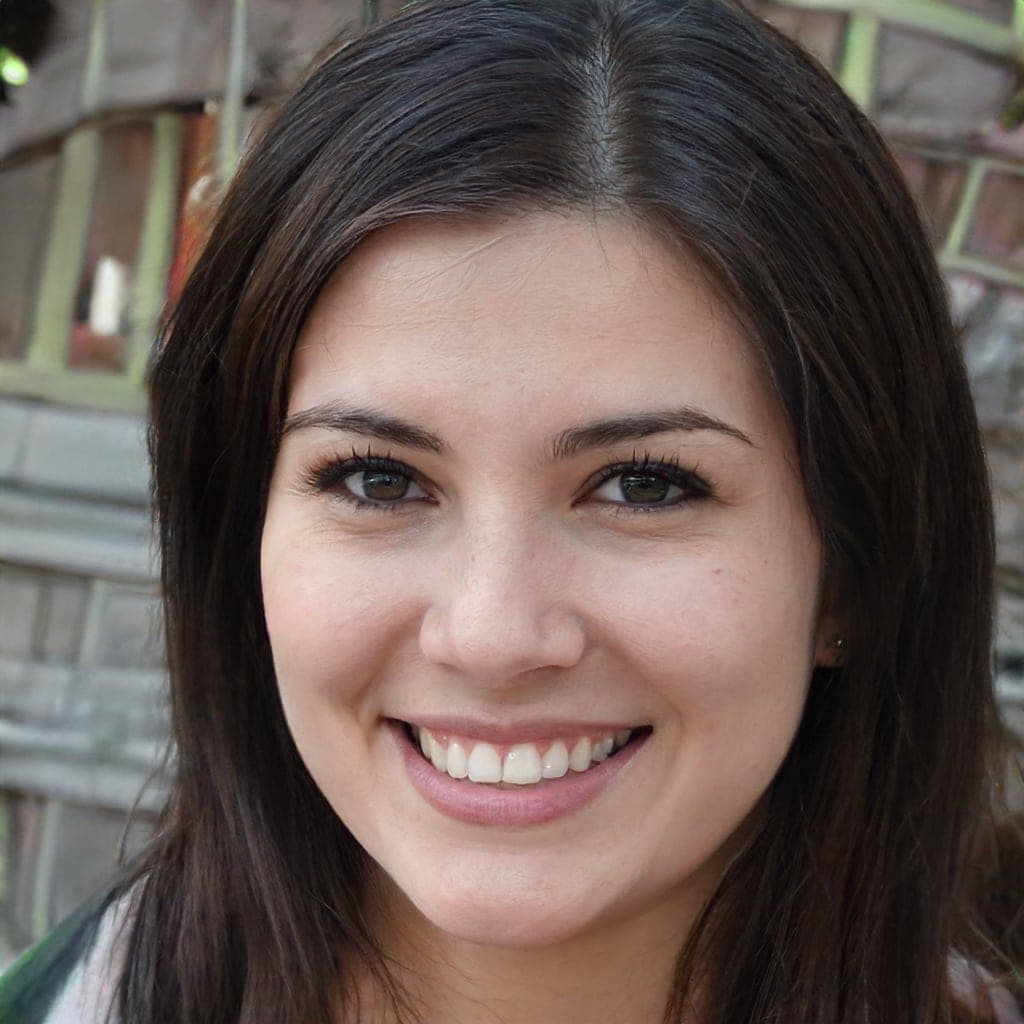 I currently work as a medical receptionist, but my ultimate goal is to work as an occupational therapy assistant. Helping others achieve a better quality of life is something I'm after. That's one of the main reasons I started this blog. Learn more about me.