Any seasoned essential oils user will know there are a million types of ways to use your essential oils. From mixing them into lotions to simmering them with water on the stovetop, there really is a method for everyone.
Two of the more popular ways to enjoy essential oils are using an electric diffuser or burning the oils. Both methods are efficient and easy to use, so what you ultimately decide to go for will depend on your lifestyle, needs, and budget.
What is an Essential Oil Burner?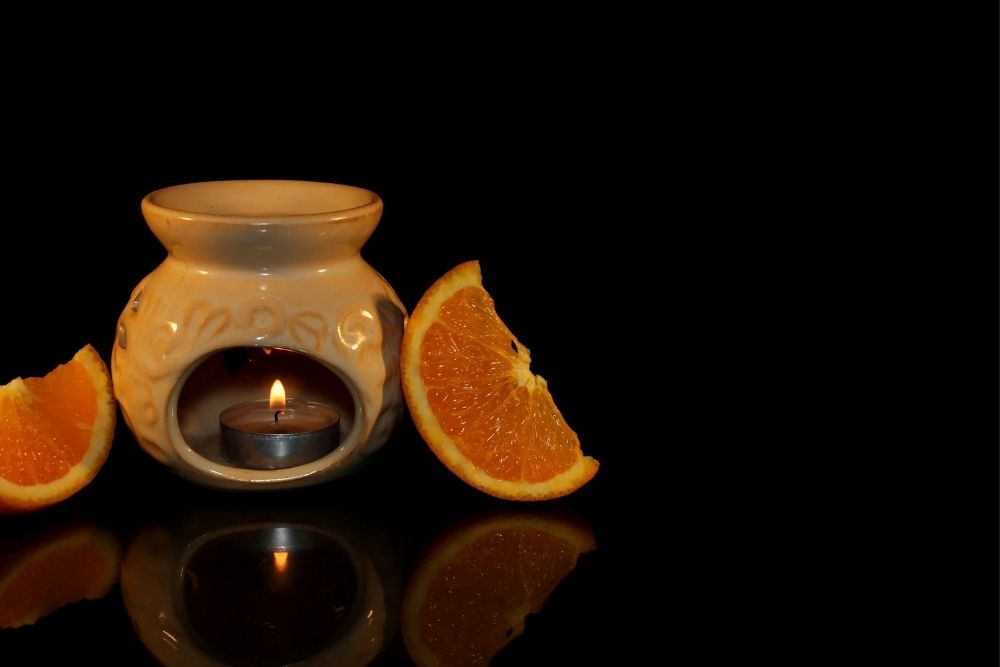 If you walk into almost any gift shop nowadays, you will probably find a cute-looking essential oil burner for sale. It might even come with its first tea light so you can get burning as soon as you get home.
Essential oil burners are usually made of clay or metal and have two key components; a place to put a tealight and a small bowl directly above the tealight to add drops of essential oils in. They are small, incredibly portable, and come in many different designs, so there is bound to be one out there that fits your interior design theme.
The small tea light releases heat which rises and evaporates the oils, spreading their scent into space. Some people choose to mix the oils with water to make them last longer, and we think this is a great idea.
There is little to no upkeep with an essential oil burner. You just have to keep plenty of tea lights on hand and maybe pour a little boiling water into the bowl every now and then to clean off any residual oil.
This makes it a great option for someone who doesn't want to invest a lot of time into the product.
What is an Essential Oil Diffuser?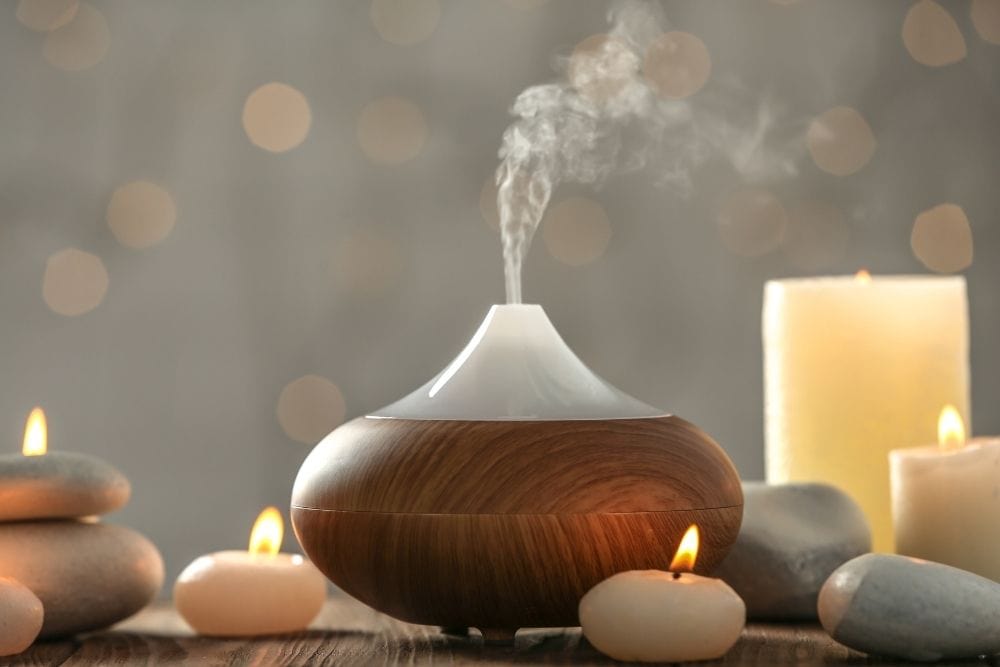 Essential oil diffusers are simple machines that project a mist of water and oils into space. They come in a multitude of designs and materials but every diffuser will have a chamber for water and oils, and a nozzle at the top for the mist to drift out of.
A typical humidifying diffuser creates ultrasonic waves through vibrations to send particles through the nozzle and into space. Because of these vibrations, some diffusers might be a little louder than others, although many new models on the market pride themselves in being as quiet as possible.
The upkeep of a diffuser is important, and neglecting to clean it may put you and your family at risk for mild to severe health risks. Diffusers should be rinsed out after every use and deep cleaned twice a month.
You can read more about this in our article How Often Should I Clean My Essential Oil Diffuser.
A diffuser is for someone who wants to be able to turn it on with a timer and walk away without having to worry about it too much.
Materials
Oil Burner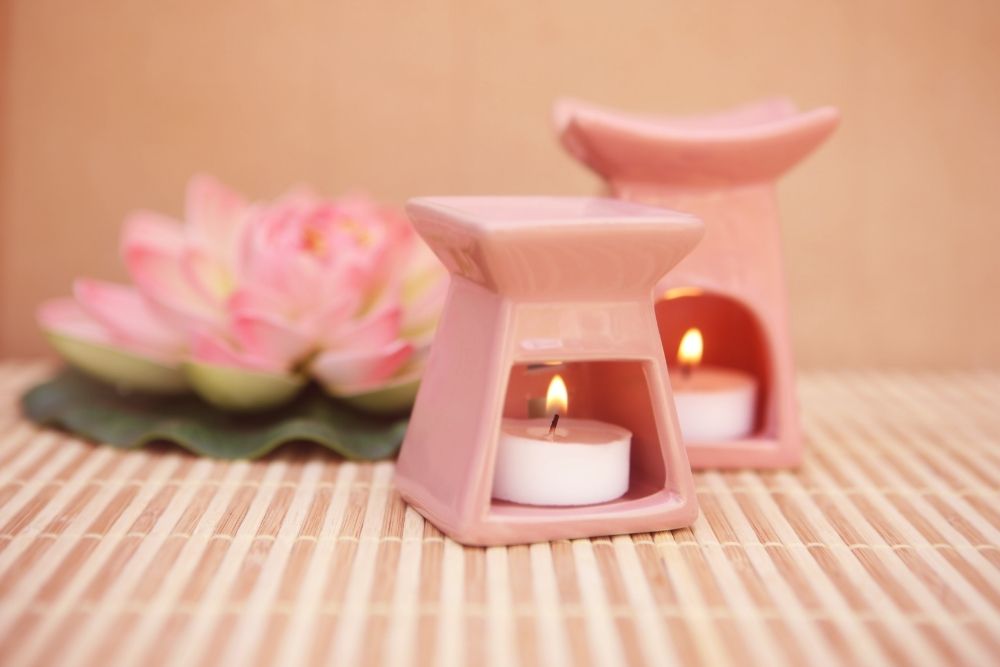 Because of how simple an essential oil burner is, they come in a variety of materials. From ceramic to iron to glass, the only requirement for a good oil burner is that it has a place for the tea light and a well for the oils.
However, it is important to keep in mind that because it relies on heat to work, the oil burner can get very hot. We have found that ceramic oil burners do not heat up as much, so they are easier to move around your house while the tealight is burning.
Diffuser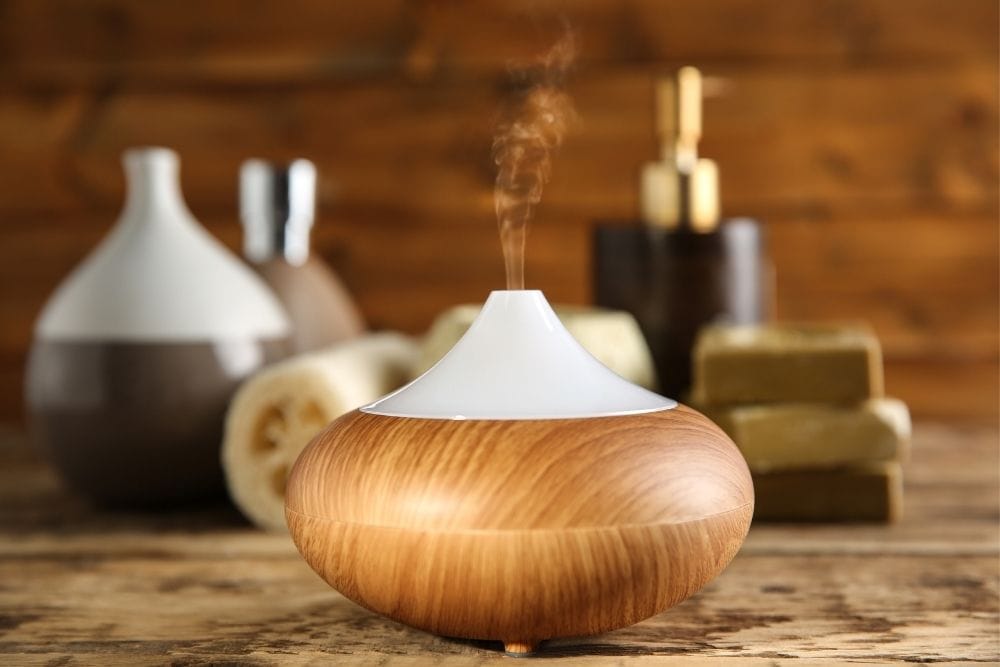 Most diffusers on the market are plastic, although you can also buy ones made from glass and ceramic. Because there is no heat involved, the material of the diffuser will not affect the overall quality of the mist being produced.
One thing to note is that because diffusers are electric, there is a much larger range of quality when it comes to how long and how well a diffuser will work. Unlike an essential oil burner, a diffuser can break or malfunction internally, and depending on who you bought it from, you might not always be able to get a refund.
Some websites have been known to delete negative customer reviews, so it's always best to read reviews written on third-party sites like TrustPilot. Amazon is a great place to shop for diffusers because they do not filter out their negative reviews — although they will delete fake ones!
Budget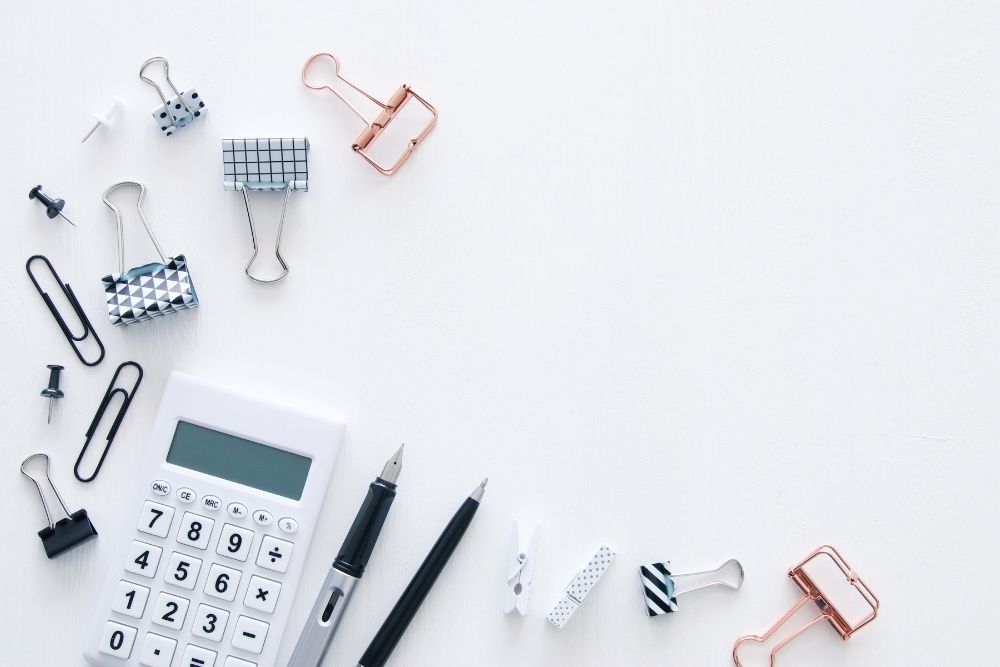 It should come as no surprise that diffusers are inherently more expensive than oil burners. There's a lot more going on underneath the hood, and although there are a lot of affordable diffusers on the market, you will almost find that oil burners are less expensive.
Oil Burner
What makes an oil burner so budget-friendly is that the design usually dictates the price. This means that more expensive burners might look a little fancier, but it is unlikely they will work noticeably better than a burner with no frills does.
That's the beauty of how simple oil burners are!
Tea lights are also super budget-friendly so the financial upkeep of an oil burner after the initial purchase is not significant.
Diffuser
Essential oil diffusers can get quite expensive, but there are also super budget-friendly ones on the market that do the job perfectly well. Although they are electronic, the only moving part of a diffuser is the vibrating plate under the water and oil bowl, so they don't necessarily need to be expensive.
Take the InnoGear Essential Oil Diffuser as an example. You can buy an Amazon Best Seller product that has thousands of five-star ratings.
That's a great deal and you will get all the benefits of a humidifying diffuser without breaking the bank!
Safety
Here are a few safety concerns to keep in mind when choosing your essential oil products.
Diffuser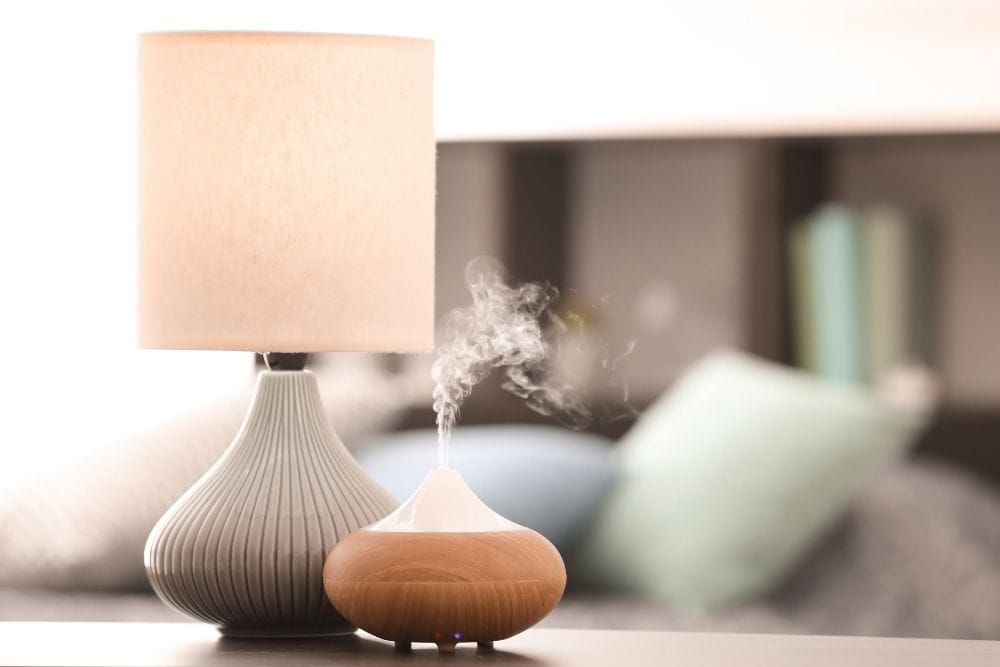 The biggest safety hazard of using a humidifying diffuser is the unwanted growth of mold or bacteria inside the machine. It is incredibly important that you clean your diffuser consistently.
Mold in your diffuser can make you sick. You can develop respiratory issues, fatigue, and random energy slumps, watery eyes, and your overall wellness may decline.
Mold can be even more dangerous for young children and the elderly, so we encourage you to take this hygiene concern seriously when enjoying your diffuser.
If you live a busy lifestyle or even just don't like the idea of cleaning something as often as you do a diffuser, an essential oil diffuser may not be the right product for you.
Oil Burner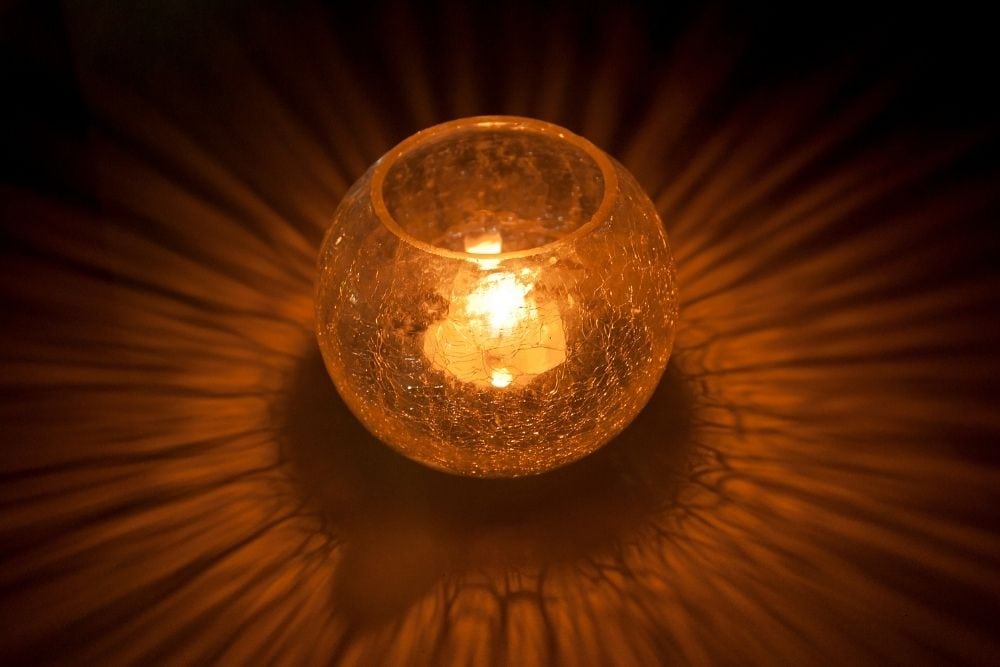 If you have young children who love to touch things they shouldn't, an essential oil burner might not be the best choice for you. Although the tea light is small and mostly covered, it is still accessible and could result in a nasty burn if gotten into the wrong hands.
Like mentioned before, some diffusers can get quite hot when the tea light is lit, so keeping it completely out of the reach of children at all times is essential. Good oil burners will only heat up the top of the burner and keep the base cool to the touch.
Customer Reviews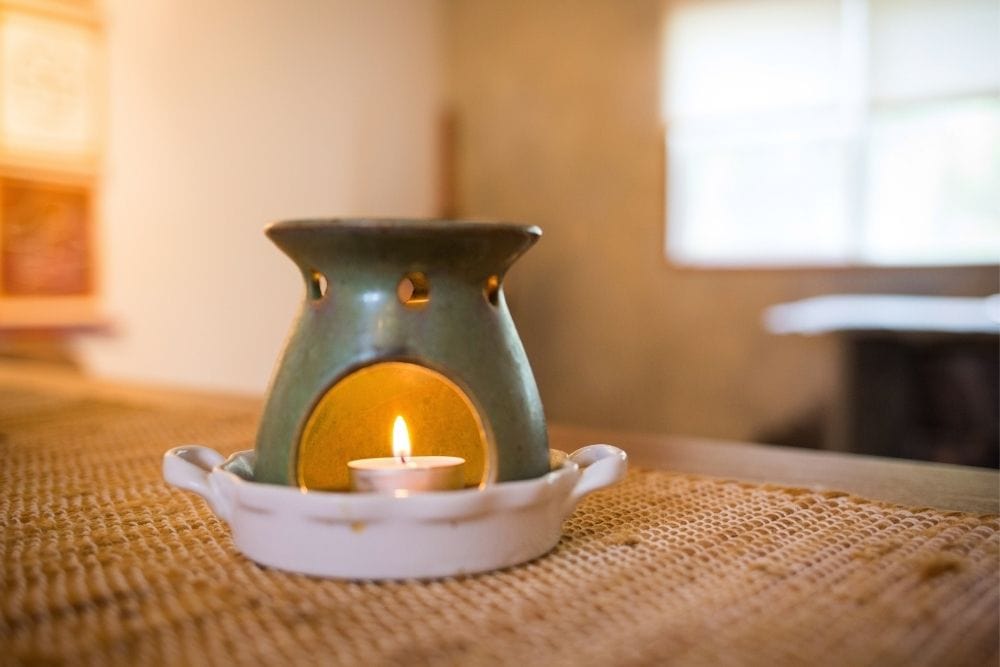 One of the great parts of living in the age of the internet is that you can read honest reviews about any product out there before making a purchase. Here is the general consensus for each type of essential oil product.
Oil Burner
The most important feature of a good oil burner is the space between the tea light and the essential oil bowl.
Too little space and the candle will burn the bottom of the bowl. On the other hand, too much space will not heat up the bowl enough to actually evaporate the oils.
You can read the reviews from the Silk Route Home Himalayan Salt Oil Burner to learn more about why that space is so important.
A standard oil burner will burn for about two hours, which is another reason to always have it in eyesight so you can monitor how much oil is left in the bowl. Overall the reviews for oils burners are consistent and positive — it's pretty hard to mess them up!
Diffuser
Diffuser reviews are a different story. The biggest complaint is that some just stop working without any warning or obvious reason.
What's interesting is that the price of diffusers does not always dictate how well they are going to work. This is especially true for diffusers made by well-known brands that sell their diffusers for high prices without justifying why they are worth more.
Often, its price comes down to how fancy the diffuser looks. Although a diffuser is a little more complicated than an oil burner, there are not a ton of moving parts that require high-end engineering.
Top Products
We always love to see what's on the market and what the essential oils industry is coming up with! Here are some of our favourite oil burners and diffusers that we think you will love as much as we do!
Oil Burner
This oil burner is about as budget-friendly as they come! The metal and glass components are sturdy and the design is sleek.
To avoid the oil drying up too quickly, it has been highly recommended that you add water or coconut oil to your oil when using this burner.
This handmade oil burner is beautiful. Made from decorated wood and white ceramic, this oil burner looks far more expensive than it actually is.
We love that the company has specifically made sure to adjust the height of the bowl above the tealight for the optimal burning temperature. This oil burner will blend right in with a variety of home decors and will help scent your space beautifully.
For a bit of color, try this bright green mosaic glass oil burner! It works well and because of the colored glass, glows beautifully when lit in the dark.
The only thing to note is it may get a little hot, so be careful when trying to move it when the tea light is lit!
Diffuser
This gorgeous diffuser screams (or whispers rather) tranquility. The hood is transparent so you can see the mist dancing inside before it makes its way out of the nozzle.
It also has several colored light options and is a great option for soothing dry skin.
This diffuser is great for smaller spaces like your yoga studio or office and has an adjustable timer so you can walk away from it worry-free.
If you want to feel like you are living in the middle of a Moroccan souk, you need to get this vintage and metal-looking diffuser. Apart from being beautifully crafted, it works remarkably well and has adjustable color lights.
Although the diffuser does a very good job of looking like worn metal, it is made of plastic, so keep that in mind before purchasing.
This diffuser is about as sleek as they come. It's handcrafted, sustainably made, and works wonderfully.
If you like minimal designs and are looking for something relatively small, this diffuser might have to be your next purchase.
Conclusion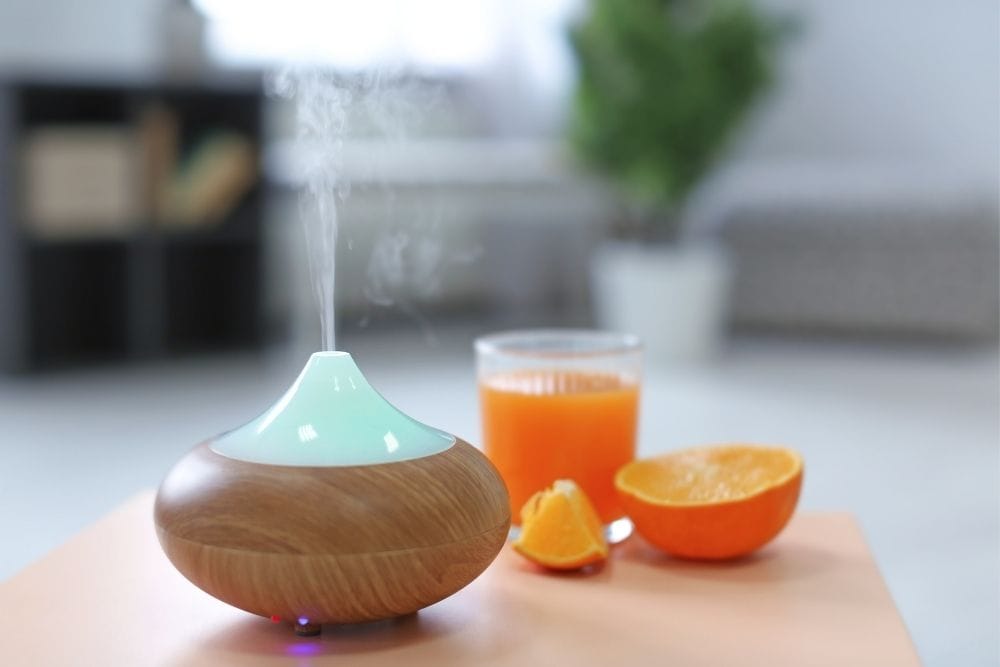 So which one should you go for? The oil burner or the diffuser?
Are you busy during the day but have time at night to do a little maintenance? A standard humidifying diffuser might work great for you!
Or do you not mind keeping an eye on something throughout the day, but don't love the idea of keeping up with cleaning consistently. A tealight diffuser might be your best friend.
Both are great options that do a wonderful job spreading the healing scents of oils around a space. Consider the pros and cons for each and see which one aligns with your lifestyle best.
Have fun and let us know what oil you decide to burn or diffuse first!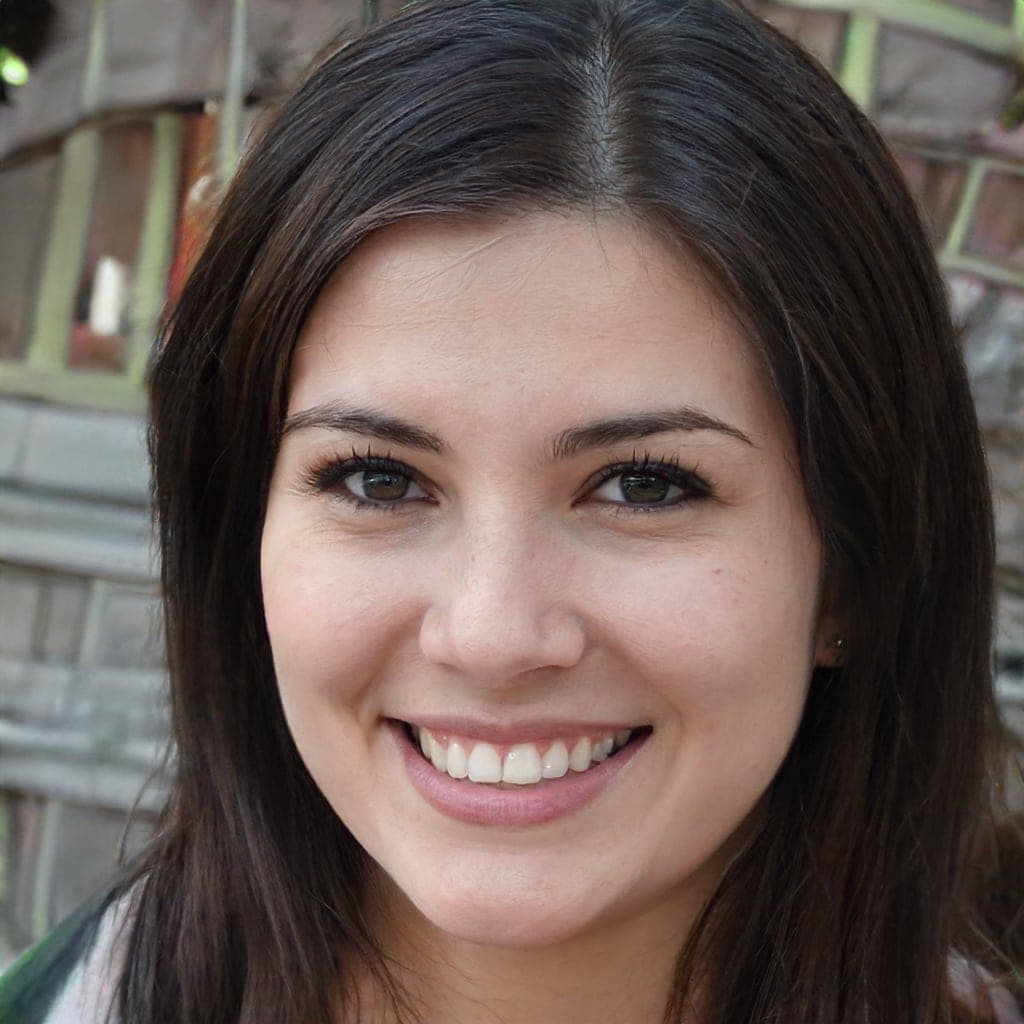 I currently work as a medical receptionist, but my ultimate goal is to work as an occupational therapy assistant. Helping others achieve a better quality of life is something I'm after. That's one of the main reasons I started this blog. Learn more about me.