There are thousands of diffusers on the market, each with their own specific features, designs, and limitations that might make picking one out seem complicated and overwhelming. The first step when looking at diffusers is deciding whether you want a water or waterless one.
While both types of diffusers spread essential oils around your space, the way they work, maintenance required and affordability may dictate which one you end up going with.
What is a Waterless Diffuser?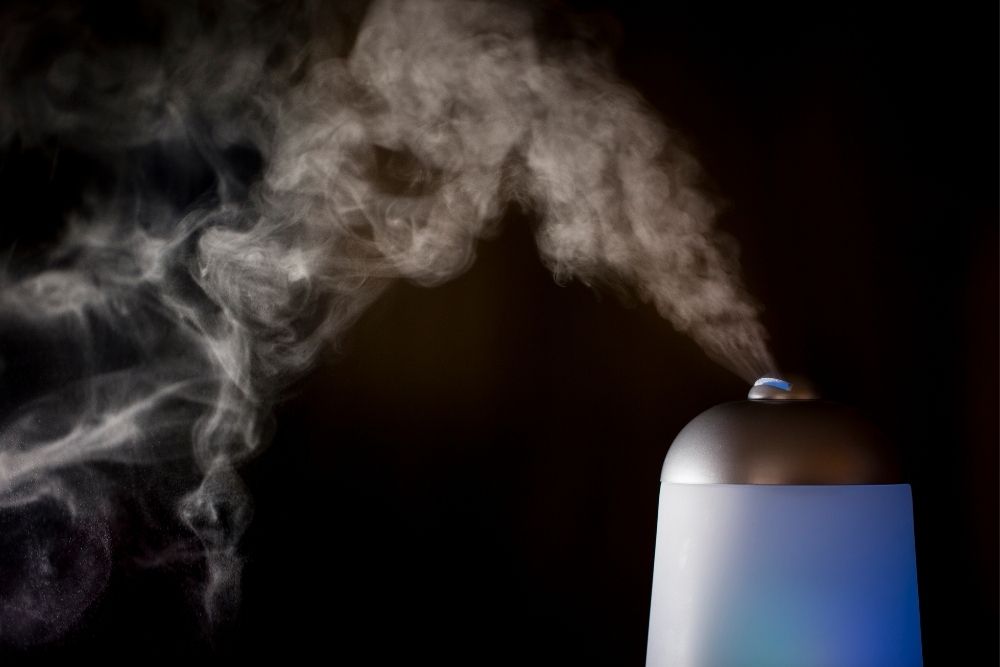 There are two types of waterless diffusers; a nebulizing diffuser and a fan propelled diffuser with a motor. Neither require any water and are relatively straightforward to use.
A nebulizing diffuser uses an air pump to separate and project particles of oil into the air and around the space. Because the essential oil particles are not mixed with any water, they are very concentrated and can scent a space in a short amount of time.
Typically, a nebulizing diffuser sends out bursts of oil particles and can be a bit loud while turned out. However, most top-sellers on the market are almost completely silent.
Fan-powered waterless diffusers have a motor in them that sends oil particles through the nozzle and into the air. They can be battery operated, so because you don't always have to be plugged in, they are great for when you're on the go.
Fan-powered diffusers are quiet, affordable, and compact.
Waterless diffusers can be easily cleaned by wiping them down with a cotton ball dipped in rubbing alcohol. Just make sure any residual alcohol has dried before turning your machine back on.
What is a Water Diffuser?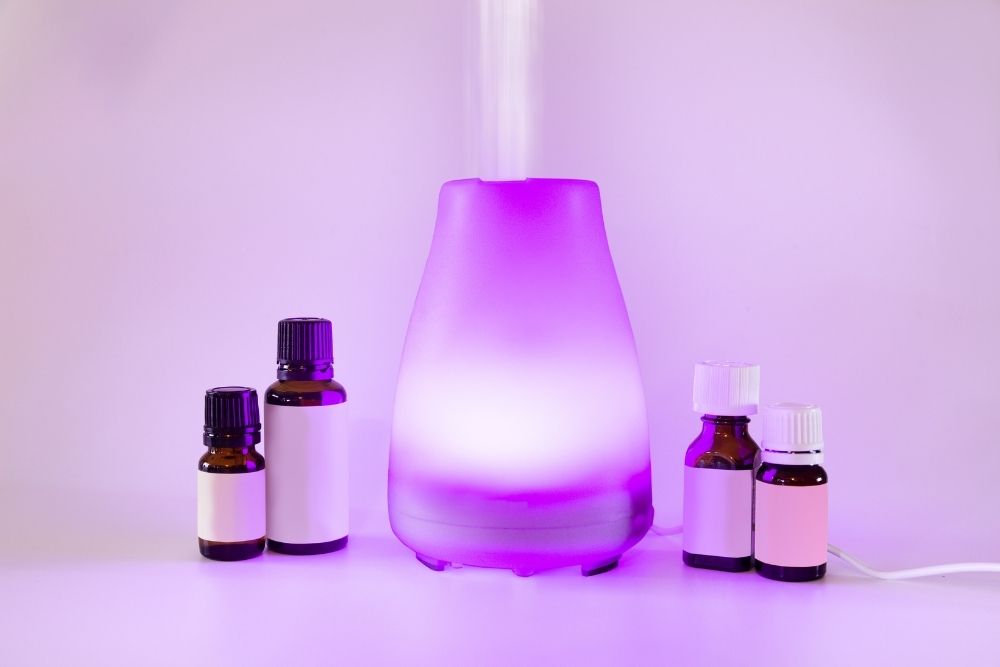 A humidifying diffuser is probably the most popular type of essential oil diffuser. They are simple to use and can work for any budget.
This diffuser uses ultrasonic waves through vibrations to boost particles of water and oil into your space. They can be very quiet and you will get the added bonus of hydrating your air if your space and sinuses are feeling dry.
The biggest difference between a water and waterless diffuser is the maintenance and potential health risks of neglecting to maintain them. Humidifying diffusers should be rinsed out after every use and deep cleaned twice a month.
Materials
Waterless Diffusers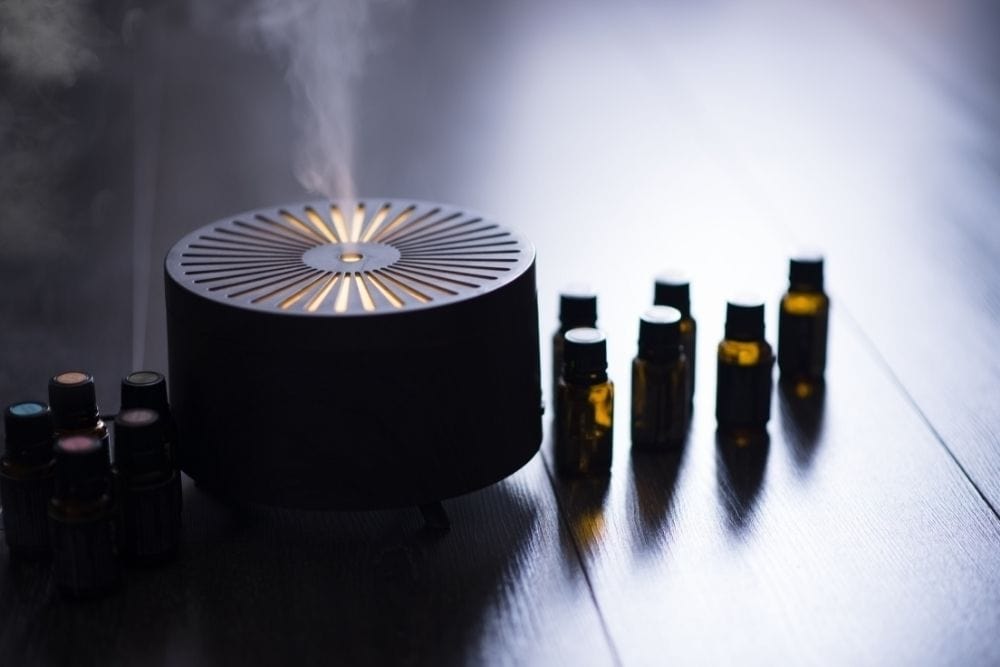 Waterless diffusers, whether you go for the nebulizing or fan-propelled kind, are usually made of one or a combination of wood, glass, and aluminum although you will also find some made of plastic on the market.
Many waterless diffusers can be charged via USB, which makes them super easy to keep charged!
Some nebulizing diffusers have entirely glass chambers where the oil particles are propelled through. We love the look of this but if you have little ones around who have a tendency to break things, make sure you place it well out of reach from them!
Make sure you read plenty of reviews before purchasing a diffuser since the quality and longevity of these products vary significantly.
Water Diffuser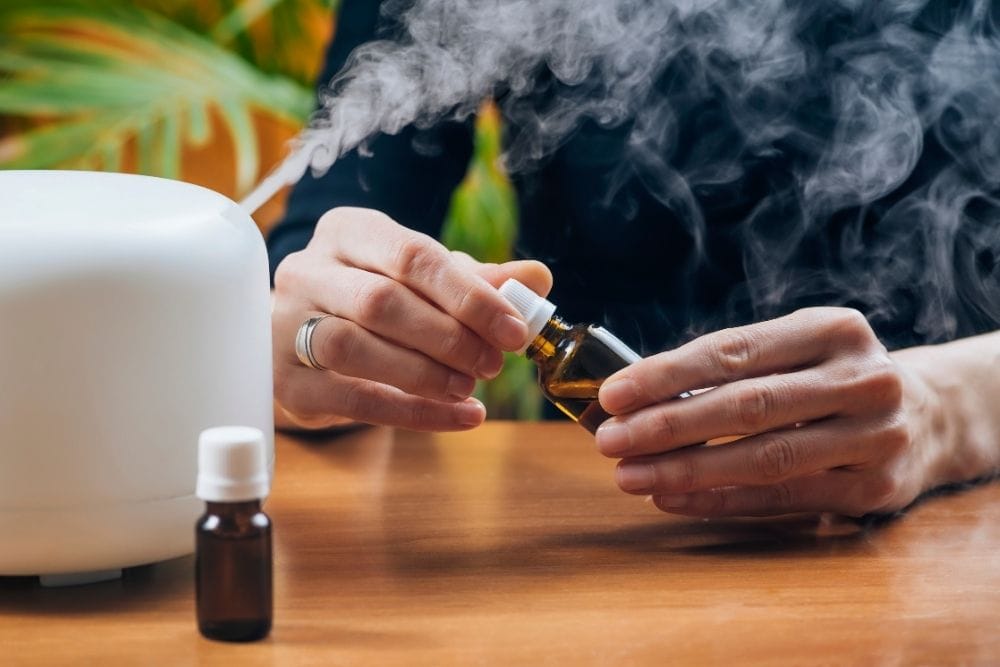 Most water diffusers are made of plastic, which is another reason why they are so affordable. You can also find some made of glass, ceramic, or even a rattan one! All for a high price point of course.
Humidifying diffusers project mist, but are sometimes mistaken for making steam. We can assure you that no heat is used in water diffusers, so there is no need to worry about plastic melting or your essential oils losing any of their healing properties.
Budget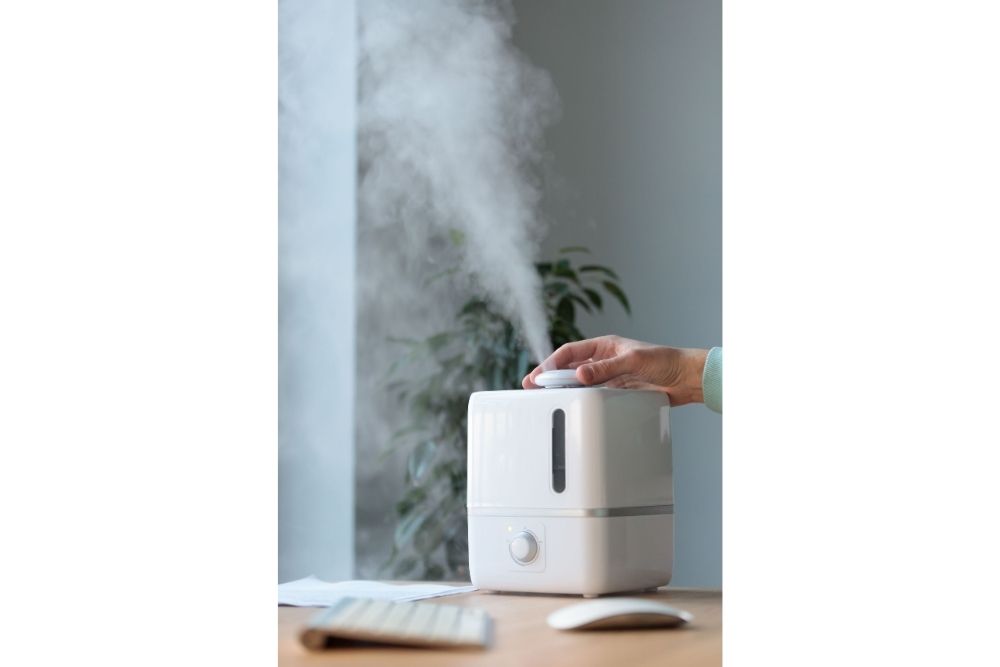 One reason why water diffusers are so popular is because of how affordable they are. However, being cheaper doesn't necessarily mean that it won't work as well, it all depends on what you're looking for.
Let's look at the price ranges and why each kind of diffuser costs what it does.
Waterless Diffusers
To start, waterless diffusers use a lot more oil because the oil is not being mixed with water before it turns into particles. This means that while your initial purchase may not be significantly high (depending on the make), the upkeep might be.
However, because of how concentrated the oil particles are in waterless diffusers, you don't have to run the machine as long to reap the benefits of the oils. This is going to balance out how much oil you use and hopefully, lower the cost.
You can find very budget-friendly fan-propelled water diffusers. However, nebulizing diffusers are often more of an investment.
Nebulizing diffusers are typically more expensive because of how well they propel oils around without using any water. It is important to note that fan-propelled diffusers do not have as long of a range as more expensive nebulizing waterless diffusers, so you do get what you pay for in this situation.
The cheaper waterless diffuser we were able to find that has good reviews is the ETAROWKS Mini Essential Oil Diffuser.
Buy on Amazon
Some people find the generally higher prices of waterless diffusers completely worth it because of valid health concerns surrounding water diffusers. We'll get into safety soon.
Water Diffusers
Much like a fan-propelled waterless diffuser, water diffusers only have one moving part, which makes them much cheaper to make and buy. The vibrating plate that emits ultrasonic waves is an important but very simple element that is not incredibly expensive to produce.
They also do not require as much essential oil, which we know can get pretty pricey depending on who your preferred vendor is. Because most water diffusers hold over 100 ml of water, 20-30 drops of essential oils will last several hours rather than only a couple of hours maximum.
If you're on a budget, try the VicTsing 150ml Essential Oil Diffuser. It's super quiet and can run for up to 11 hours!
Safety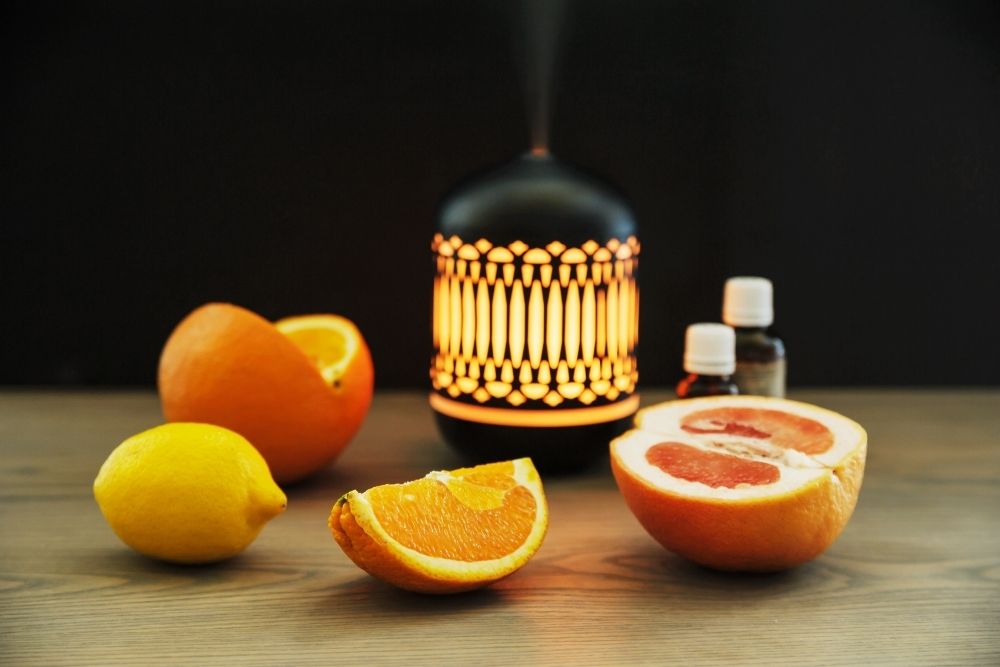 Safety is always a priority for us. We consistently put safety before making any health claims or encouraging you to buy something.
Waterless Diffusers
Waterless diffusers are generally safe. To keep them clean, wipe them down with alcohol every week or so.
It might also be worth noting that because the diffusers are releasing incredibly concentrated, it is safest to keep the diffuser away from food. Placing the diffuser on a table in the corner or on a high shelf is probably the safest option.
Water Diffusers
The most serious safety concern when using water diffusers is mold and bacteria growth. Water mist is being made and projected in the dark, damp confines of the diffuser which is the perfect environment for mold to grow.
It is absolutely imperative that you keep your water diffuser clean! Failing to do so means that the diffuser mist will mix with any mold or bacteria already in the machine which means you are very likely to inhale these bacteria when using the water diffuser.
This can make you and your family sick. Possible side effects of this mold growth are respiratory issues, watery eyes, skin irritations, and headaches.
We love our readers and want you to be happy and healthy, so please clean your diffusers diligently! You can wash them with vinegar, citric acid, baking soda, and even just regular dish soap.
You can read more about this in our article How Often Should I Clean My Essential Oil Diffuser.
If cleaning your water diffuser sounds like a responsibility you can take on, we recommend going with a waterless one!
Customer Reviews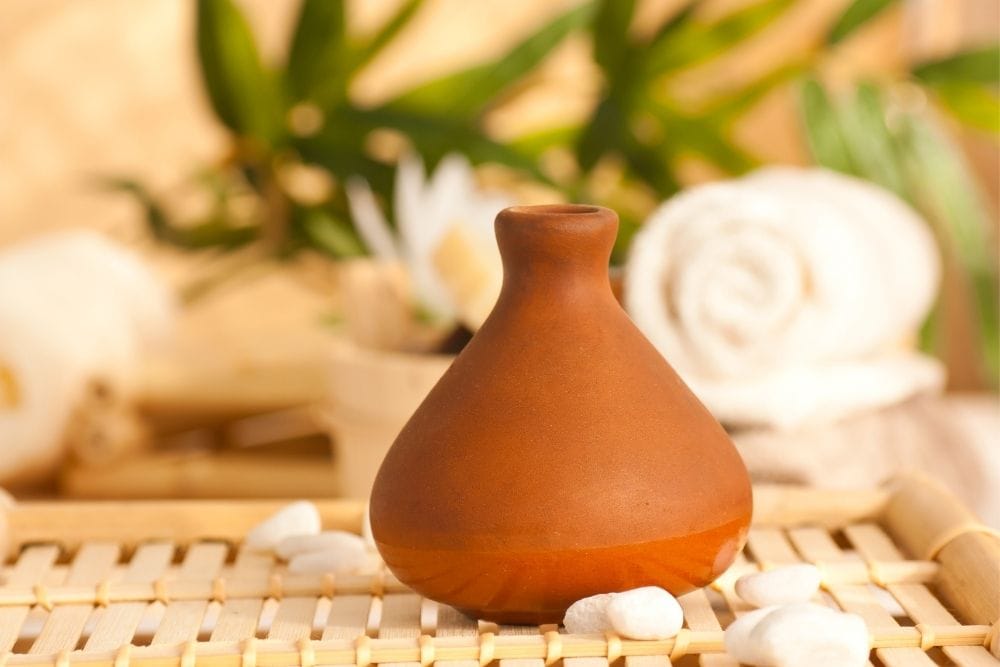 We love how many people around the world are getting into oiling, and a bonus to this is getting to read honest reviews on why people did or didn't like certain products. Here is what people had to say about each type of essential oil diffuser.
Waterless Diffuser
The price of nebulizing diffusers is well worth it! They are quiet, work incredibly well and look sleek and modern.
There are a lot of very small waterless diffusers on the market, and a lot of customers have felt that they just don't do the job. Many have found that their diffuser broke early on or didn't spread a lot of scent around the space.
The review for the Ayarh Essential Oil Fan Diffuser is a good example of this.
However, some customers have said the exact opposite about the same products. Generally though, fan-propelled diffusers will not spread scent very far, so purchase one with this expectation in mind.
On the other hand, nebulizing diffusers have much better reviews and the quality of them seems more consistent.
Water Diffuser
Because there are so many water diffusers on the market, the biggest issue is that they just stop working completely. However, finding one that will last is very possible.
Amazon is always promoting the current best-selling diffusers, with some diffusers having up to 70 thousand reviews! That's crazy!
Top Products
Waterless Diffusers
If you don't mind spending a little extra, this nebulizing diffuser will give you up to 800 square feet of scent without the annoying noises that sometimes come with diffusers. The whole machine is plastic-free and has a life expectancy.
We also love how it looks. The glass bottle on top alone is a work of art, and the wooden base is beautifully crafted.
If portability is a priority for you, it doesn't get smaller than this diffuser. Weighing as much as an egg and small enough to fit in your pocket, you can take your waterless essential oil mist anywhere with this!
The battery lasts up to 8 hours and is charged via USB. It even comes with a remote!
This diffuser has plenty of settings and can even fit in your car cup holder. We love that it comes in black and white and that it is completely heat-free.
The only downside to this diffuser is that it has a max run time of two hours. However, given how concentrated the scent particles are, this shouldn't mean that your space doesn't get plenty of essential oil love.
Water Diffusers
This diffuser is an Amazon bestseller and comes in six colors. It is incredibly affordable, so if you're looking for your first water diffuser, you have to give this one a go.
This is a reliable diffuser that has almost 78 thousand reviews! Our favorite part about this diffuser is that it automatically shuts off once all the water has been used up.
We don't recommend using citrus oils in this diffuser as there is a small risk of the plastic breaking down from it.
If you're concerned about the range of your diffuser, try this one specifically made for large rooms. With different timer and mist options, you can adjust it to suit your needs that day exactly.
The diffuser comes in a beautiful shade of forest green with brass-colored detailing. We are obsessed.
Really want your diffuser to be the centerpiece of your room? Get this beautiful glass diffuser that comes with a remote control and 7 LED color options.
The tank is 550ml so you can also use it as a nightlight with a soothing bedtime oil without having to worry about it running out in the middle of the night.
Conclusion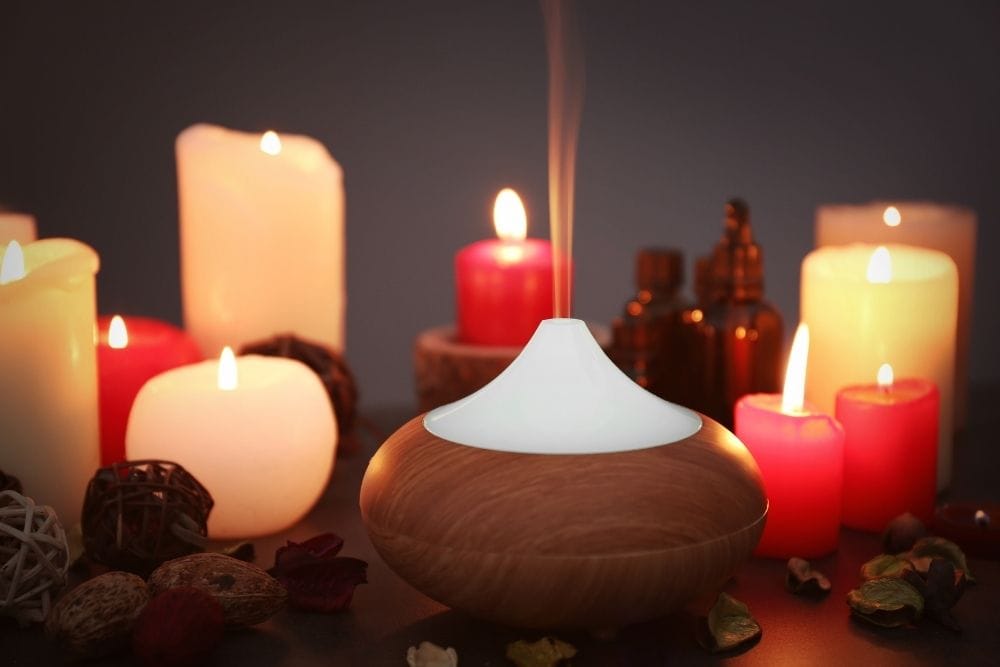 So which one sounds like your cup of tea? The waterless or humidifying diffuser?
It really comes down to how long you want your diffuser to run and how committed you are to cleaning it.
If you prefer short periods of more intense scents without having to worry about mold or bacteria growth, invest in a great nebulizing diffuser. Alternatively, try out a portable waterless diffuser just to see how you feel first.
On the other hand, if you like the idea of adding water into the air while also enjoying the benefits of essential oils, and you don't mind doing a little TLC on your machine, get a water diffuser!
There are fantastic options for each, so we know either way, you won't be disappointed.
Have a think about which type of diffuser aligns with your lifestyle and let us know what you end up going with!
Happy Oiling!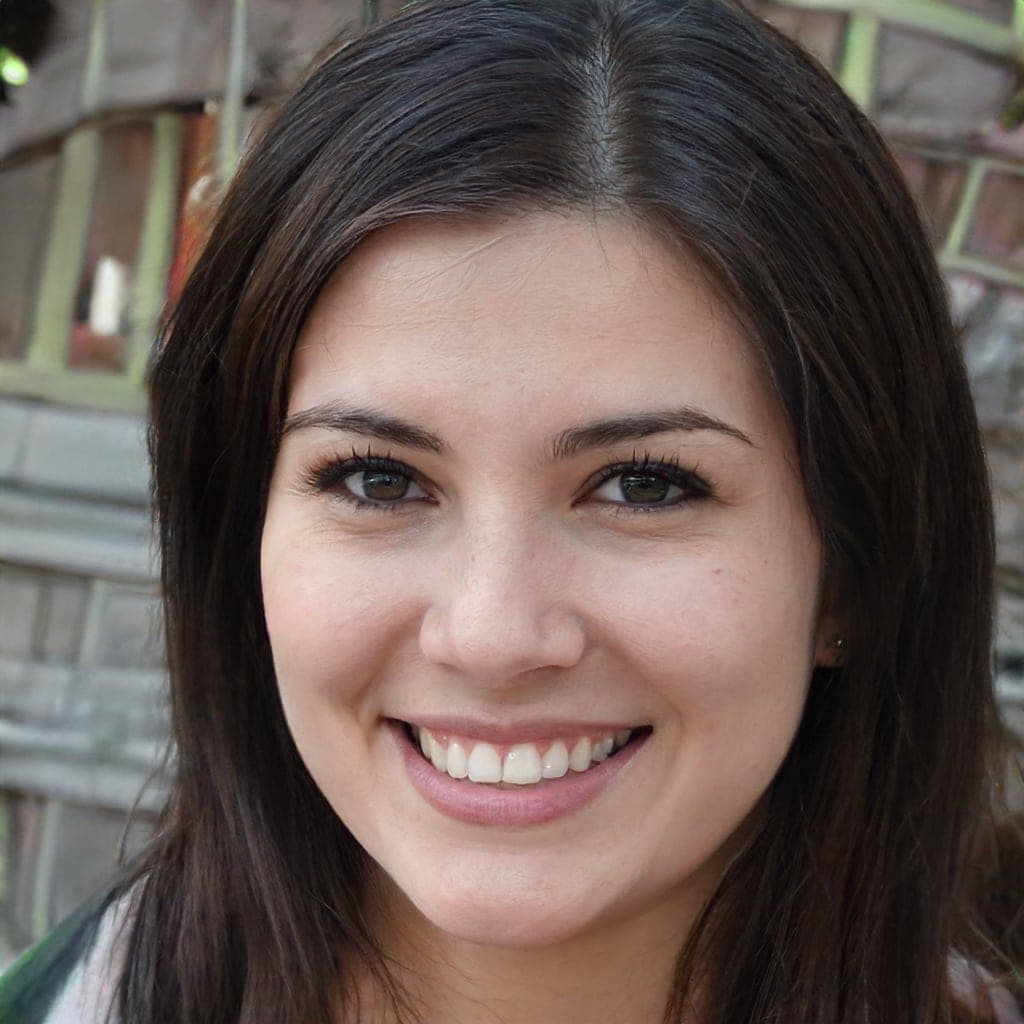 I currently work as a medical receptionist, but my ultimate goal is to work as an occupational therapy assistant. Helping others achieve a better quality of life is something I'm after. That's one of the main reasons I started this blog. Learn more about me.