You sit slumped over in defeat as you look at your drooping plants. Are essential oils bad for plants, or am I just not a green thumb?
Either way, you want to figure out why your plants are dying. Let's put our investigation caps on, grab our magnifying glass, and figure out if the essential oils you are using are bad for your plants or if that green thumb of yours needs a little bit more practice.
Essential Oils On Plants, Yay Or Nay?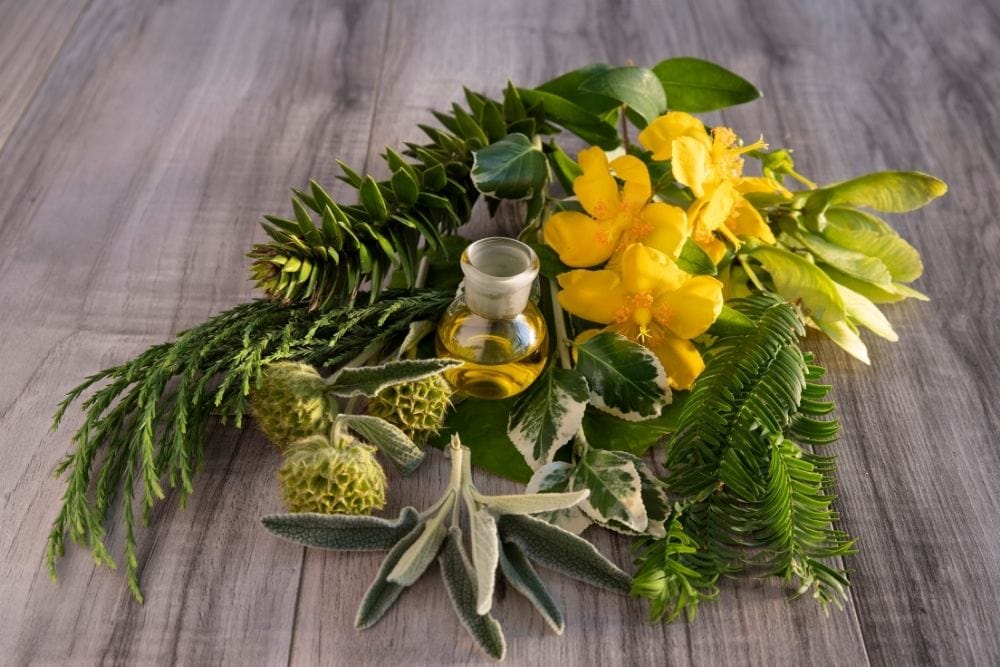 Yay! Pure essential oils originally come from other plants and are safe to use on both your indoor and outdoor plants. Just to be clear, essential oils will not kill your plants!
So, if your plants are dying, you can't blame it on your essential oils. Don't feel bad, we just need to work on our green thumbs a bit more!
There are many benefits when using essential oils on plants. Here are several reasons you should be using essential oils on your plants (if you aren't already!):
Essential oils are antifungal and great for plant roots
They act as organic pesticides and insecticides
Several oils help plants grow and thrive
Some oils give plant leaves more of an aesthetical appearance
Citrus essential oils can be considered soil purifiers
Spray Bottles And Essential Oils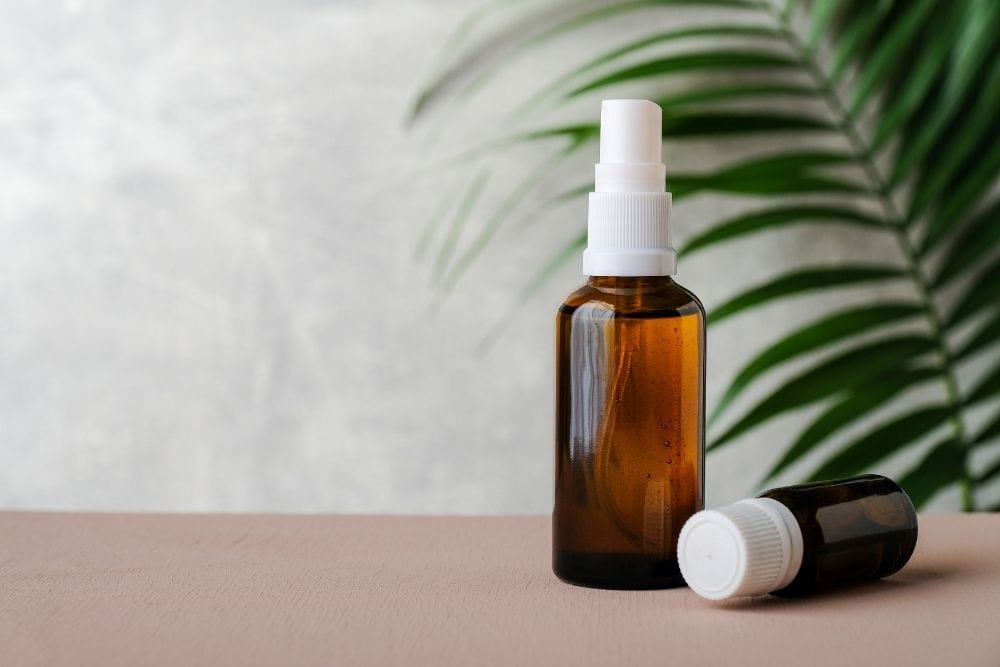 Just like we get therapeutic benefits from essential oils, so do our plants. We should use essential oils on our plants similar to how we use them on ourselves.
If you're spraying essential oils directly on your plants, you'll want to make sure they're diluted in water. Spraying essential oils on plants will allow for more coverage versus applying a few drops of oil on each one of your plants.
Talk about time-consuming! No thank you, I'll stick to the spray bottle!
Also, something big to mention here, make sure your spray bottle is made of glass and not plastic. Essential oils break down over time in plastic containers (therefore manufacturers store essential oils in glass bottles in the first place).
Essential Oil Diffusers And Plants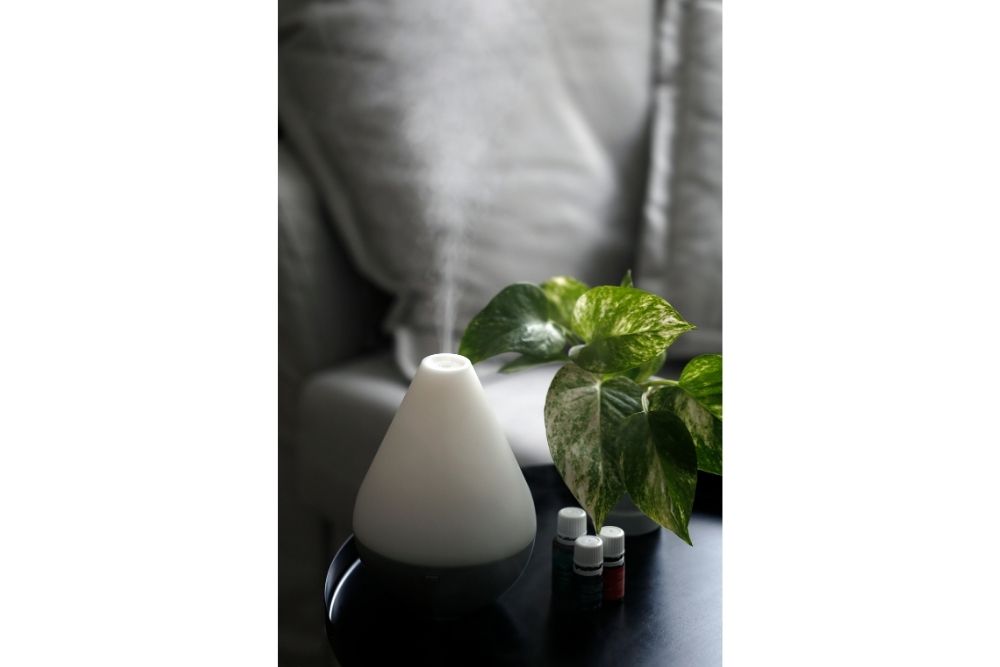 All of us want to enjoy our aromatherapy diffusers but wonder if they negatively impact our plants. So, are essential oil diffusers bad for plants?
If you can safely spray essential oils on plants, then you can safely use a diffuser. Essential oils misted through a diffuser are okay to use around plants.
No fret! Relax in the soothing smells from your essential oil diffuser and stop worrying about your plants' health.
Did you know, you can also use your diffuser as a humidifier for your plants? You'll need to set your diffuser right next to your plants, in order for the diffuser to work as a humidifier.
Although diffusers can act like humidifiers, you'll still need to water your plants. Darn, I was getting excited there too!
Essential Oils That Are Great For Plants
There are many great essential oils you can use on your plants. Here is a list of the most popular and most frequently mentioned essential oils for plants:
Basil
Cedarwood
Cinnamon
Clove
Frankincense
Geranium
Lavender
Lemon
Lemongrass
Orange
Oregano
Peppermint
Rosemary
Sandalwood
Tea Tree
Thieves
Thyme
Basil
Basil is highly effective at keeping the little buggies and other animals away from your plants. There was a study done stating sweet basil essential oil was 100% effective at preventing 22 different strains of bacteria from growing on a plant's mycelial level.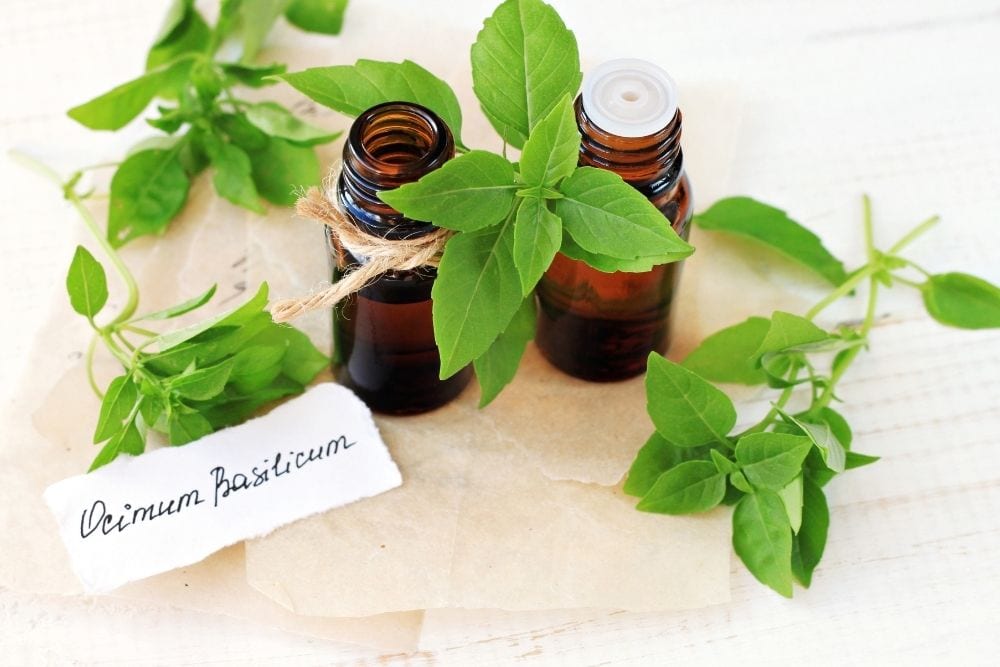 Mosquito problems? Basil has active malarial properties and can't push these tiny little buggers away for good.
Basil can also enhance other plants to grow. Plants like tomatoes, broccoli, potatoes, and much more!
Cedarwood
Cedarwood has been argued to be the best essential oil to ward off gastropods. If you have problems with snails and slugs in your outside garden, this is a great go-to essential oil.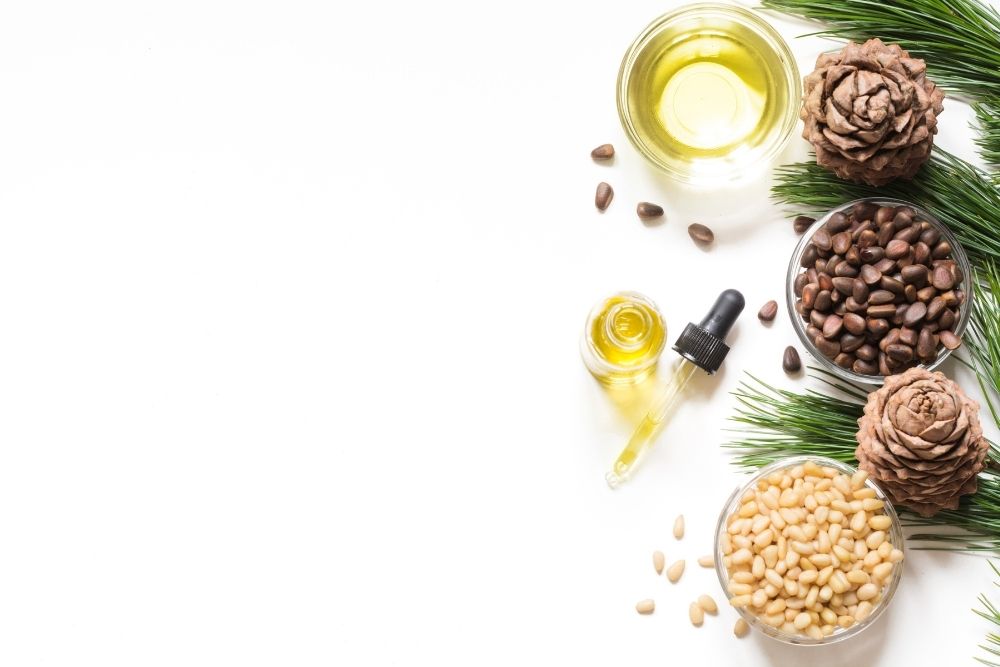 This oil can also shoo away other insects, like ants, beetles, caterpillars, chiggers, flies, gnats, mosquitoes, moths, spiders, weevils, and so much more. Cedarwood is a softer smell when compared to some of the other possible essential oils you can use on plants.
Cinnamon
Cinnamon bark essential oil fights off the less frequently spoken about bugs, such as silverfish, cockroaches, and dust mites. And to think, dust mites are everywhere!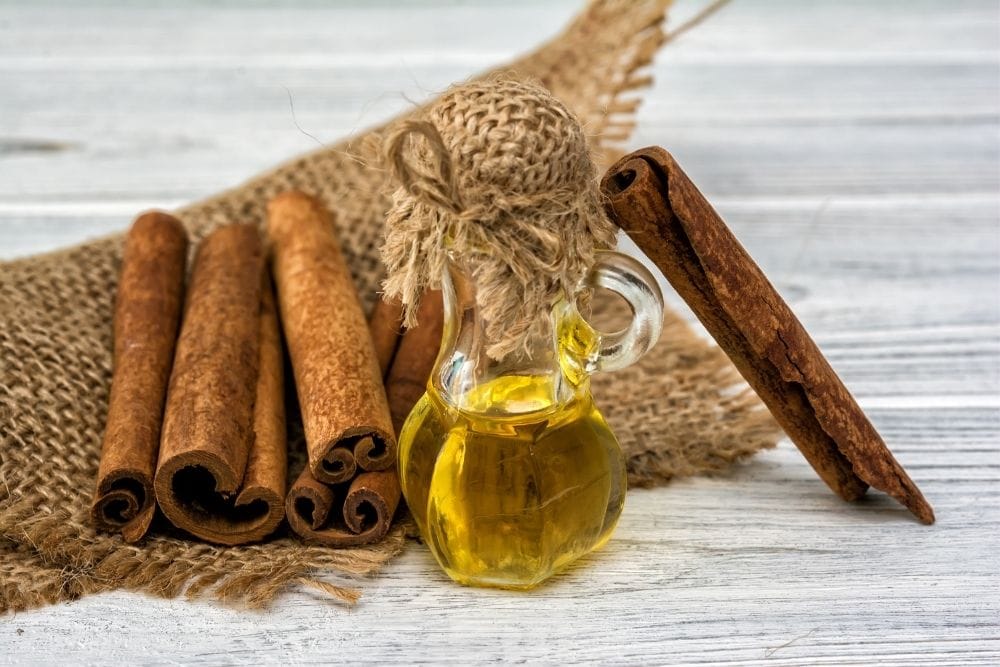 This oil is a great fungi warrior! Believe it or not, Cinnamon is a great weed killer too!
Clove
This fighter eats weeds for breakfast! It also repels practically all insects.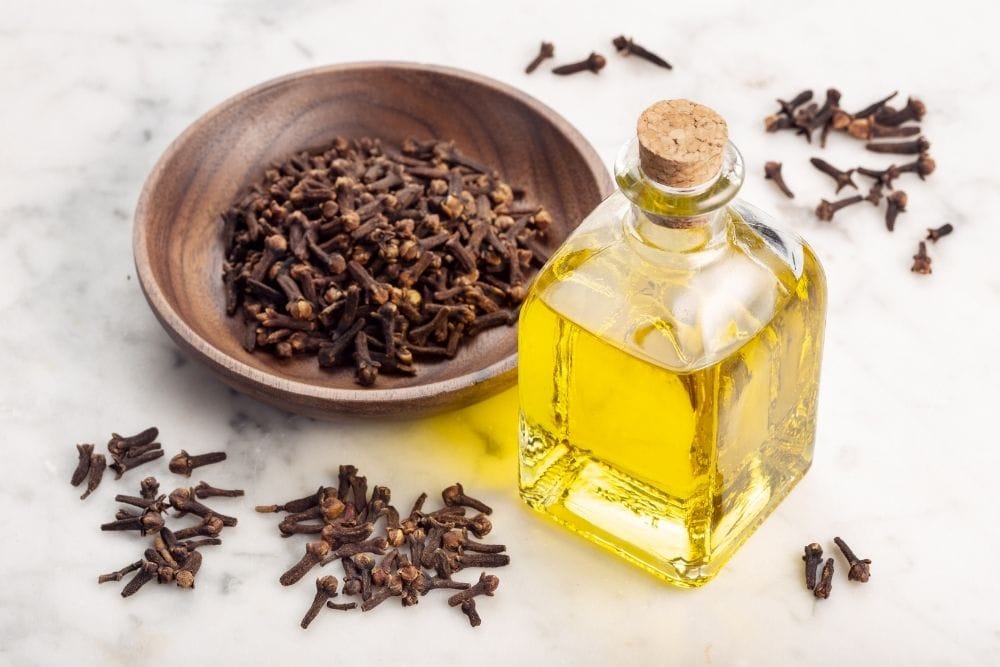 Clove is known to control mold, mildew, and fungus that sneak into and onto your plant soil.
Frankincense
Frankincense is great for helping plants grow in the beginning stages. Frankincense isn't nearly as popular as the other essential oils for plants, but it does "play" well with others.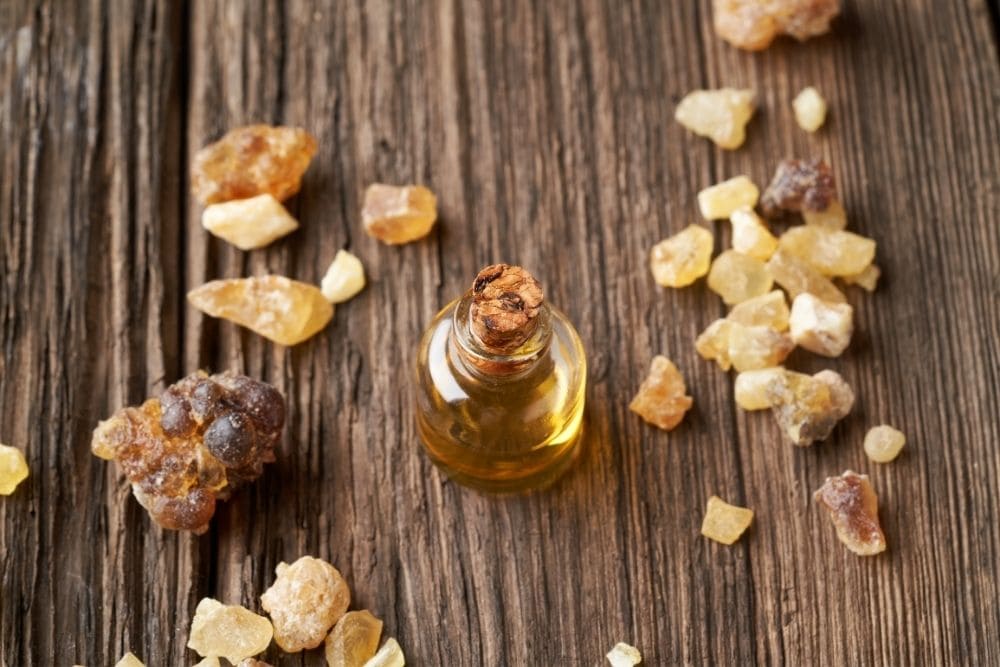 Mixing Frankincense with geranium and lemongrass is the more common way to use this oil on plants. Frankincense is resin and dried sap from the Frankincense tree, which only makes sense as to why this oil is great for tree-like plants.
Geranium
Geranium is another great helper for plant growth. Check out this link for an easy recipe called magic grow.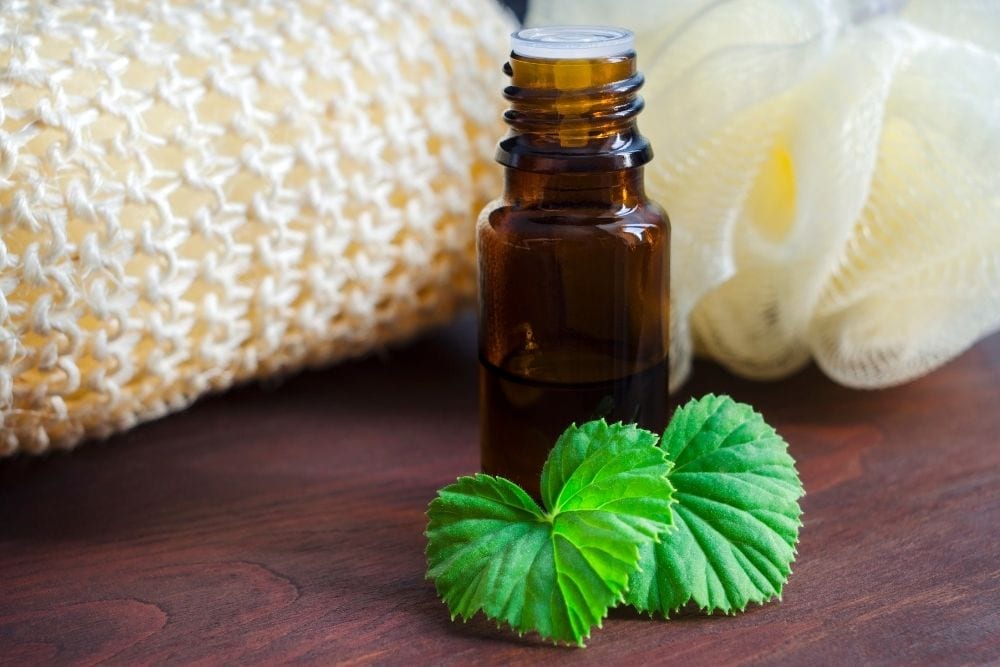 There was a study done on the geranium essential oil. This research study gave proof that geranium oil significantly improved the growth of soilless-grown plants compared to soil-grown plants.
Lavender
We've all heard how amazing lavender is for humans. But how does it do on plants?
Well, Lavender essential oil is one of the best oils to attract pollinating species like bees and butterflies. If you own flowering-type plants, lavender is your new best friend!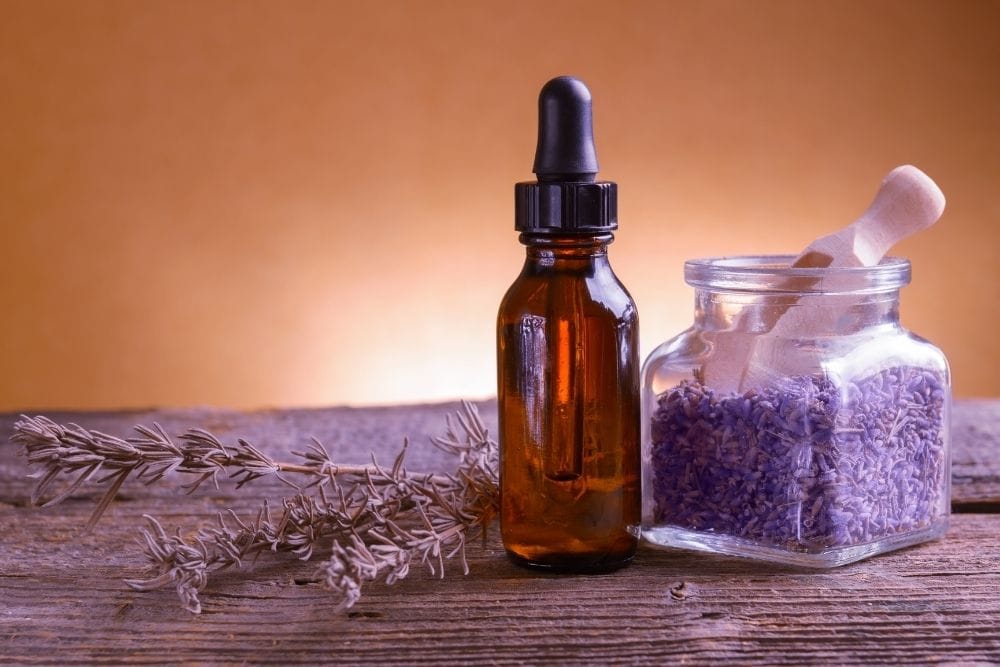 Lavender is also an insecticide. No more mosquitos, fleas, flies, and spiders!
Lemon
You hear so much about the cleansing aspect with lemon essential oil. This is probably why lemon is a terrific oil for your plants!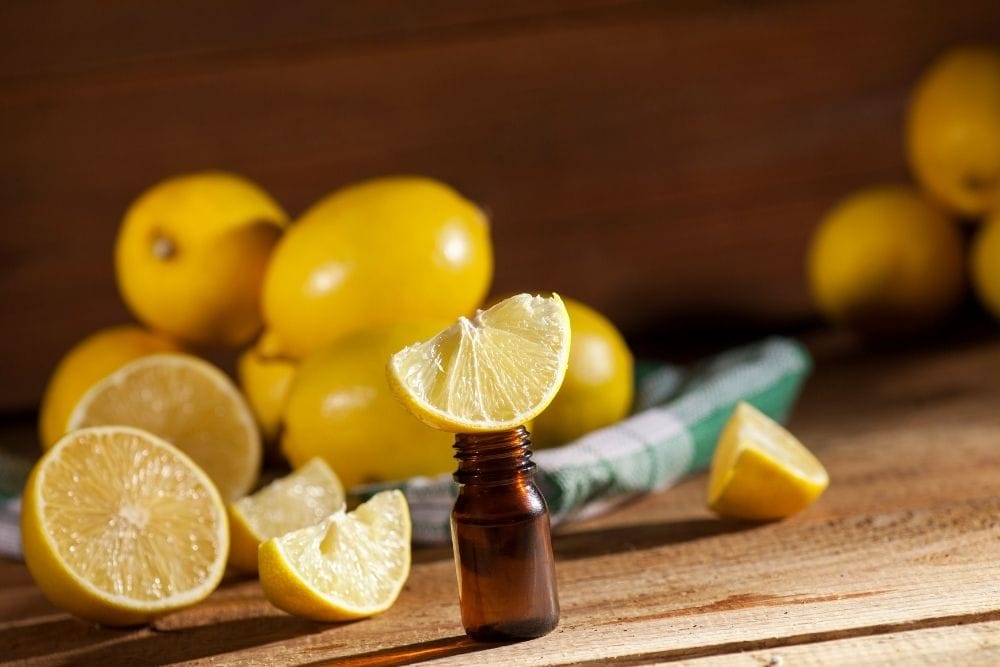 People will add a couple of drops of lemon to soapy water and wash bugs off their plants. Lemon is a natural insecticide and here is a recipe to make the natural bug spray for your plants.
Lemongrass
Lemongrass is great mixed with frankincense and geranium to help with early-stage plant growth. It's also a natural fungi fighter!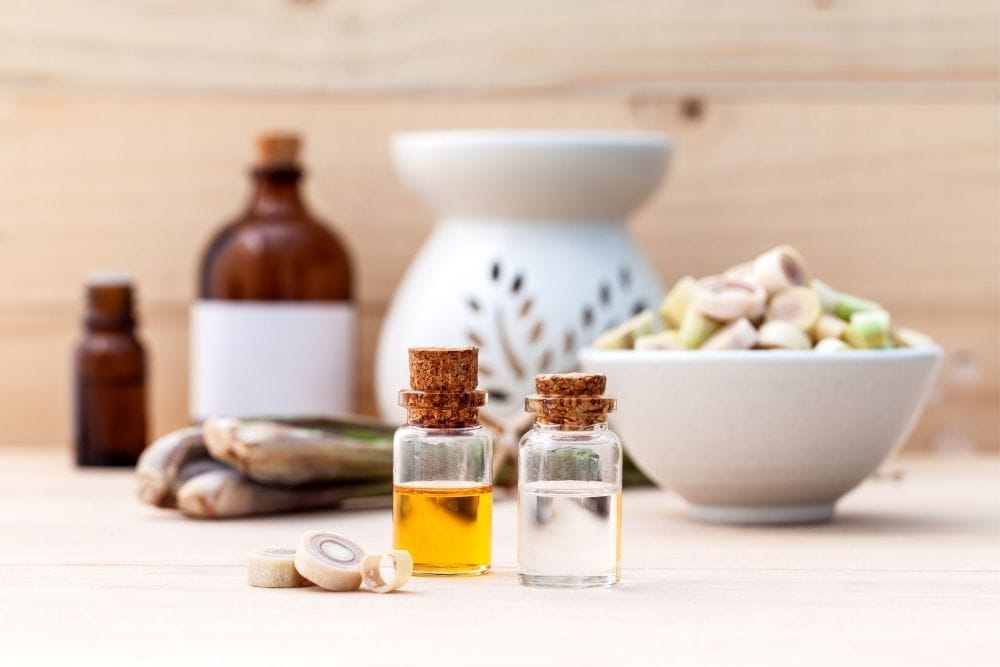 A plus in my opinion is Lemongrass has a lovely scent. For this reason, I love using this one on my plants at home! So Fresh!
Orange
Orange essential oil is a great insecticide for similar insects as Cedarwood essential oil, minus weevils. Also, since orange is a citrus oil, it's a great soil purifier!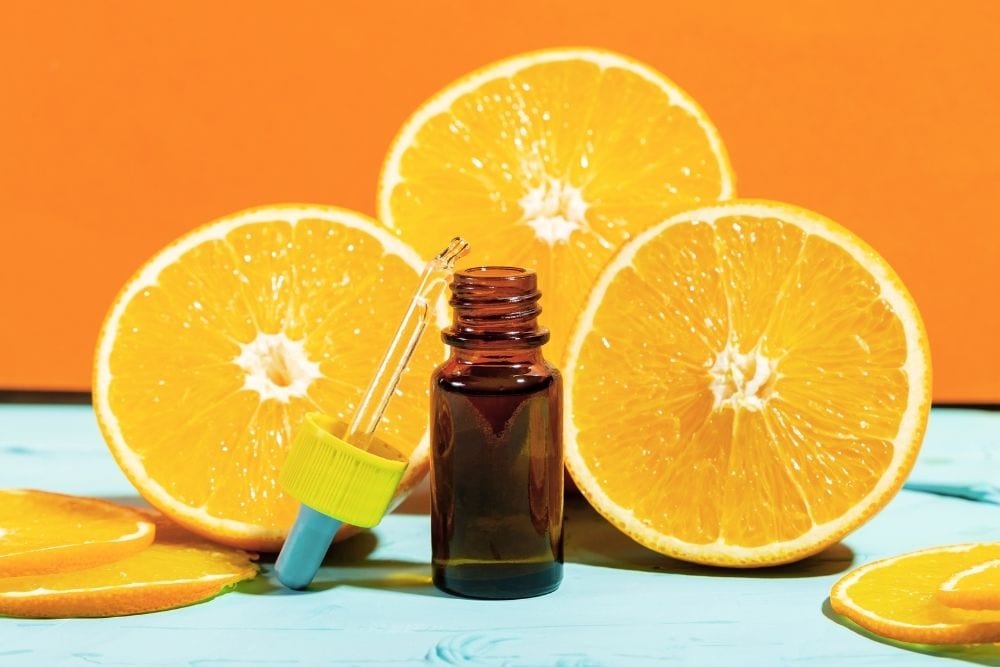 Like Lavender, Orange is a great pollinator magnet! Welcome, all butterflies and bees (I hope you have your garden far away from your front door!).
Oregano
Oregano is a great essential oil for your plants. It attacks fungus', like no one's business!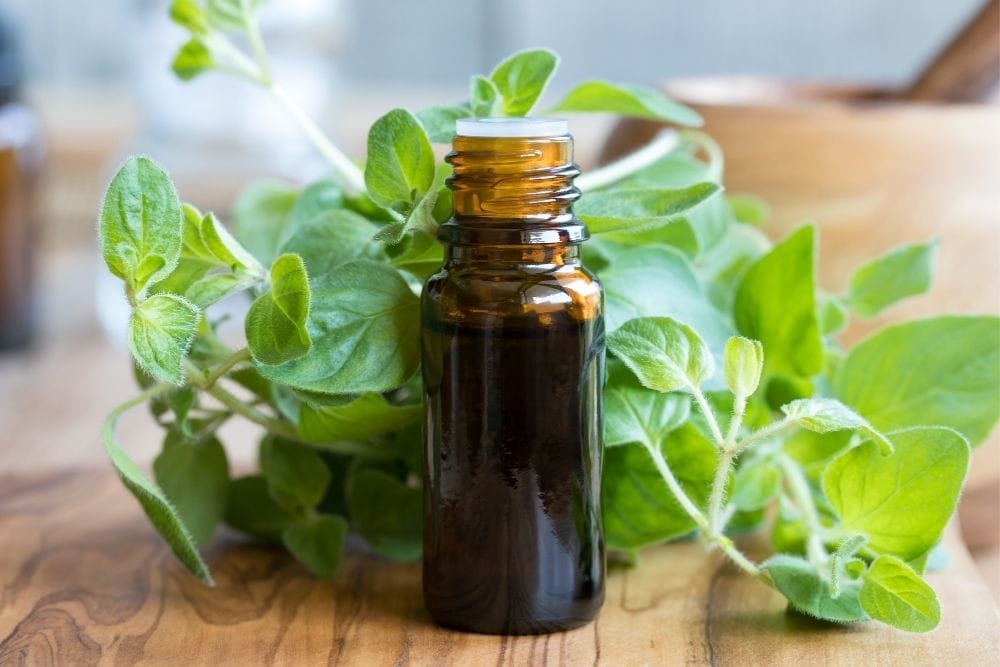 This is one of the better essential oils to target flying insects. Mosquitos and flies are the main flying annoyances that oregano oils help with.
Peppermint
Peppermint essential oil is a Rockstar when it comes to protecting your grain plants. Soak some cotton balls in peppermint and place the cotton balls near your grain plants.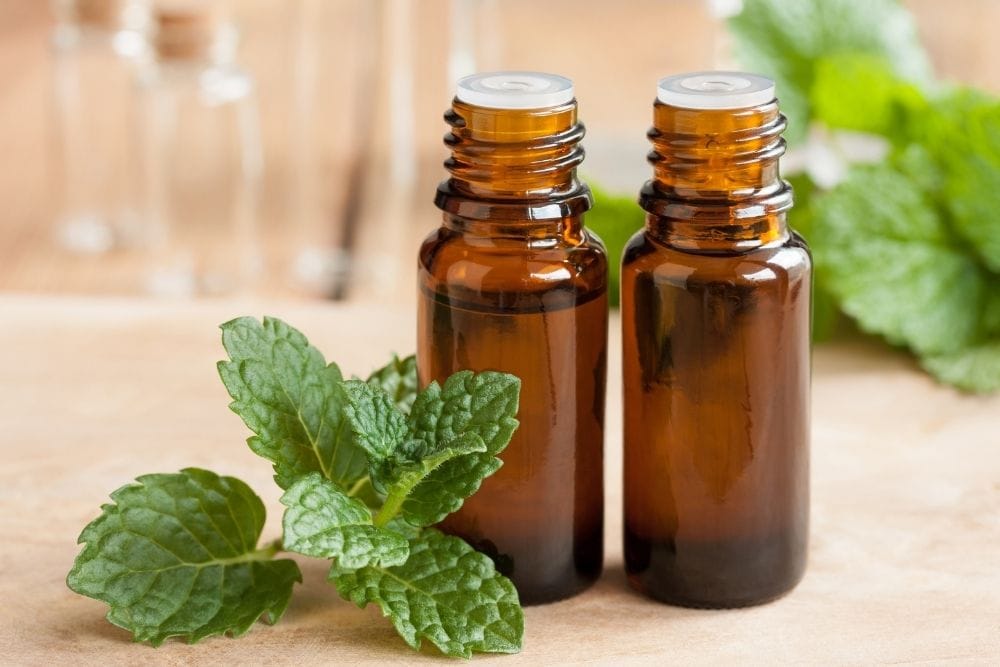 If you have plants that are prone to fungal problems, place some peppermint essential oil drops into a spray bottle and have at it! Another cool fact, peppermint deters larger animals like mice, moles, and squirrels.
Rosemary
Rosemary is yet another great pest control essential oil. This oil keeps away ants, aphids, cabbage butterflies, flea beetles, and bean beetles.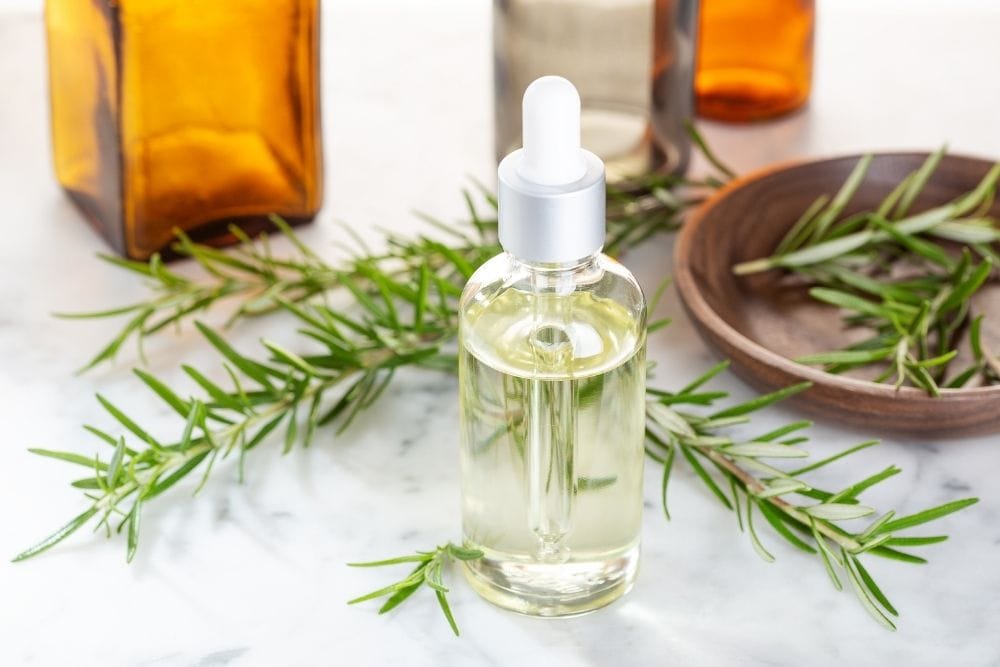 Some people like putting rosemary oil on cauliflower, broccoli, and cabbage. Can I hear a whoop whoop from our veggie lovers out there?!
Sandalwood
The strengthening agent compounds inside Sandalwood allow plants to be hardier in outdoor elements. So, if you live somewhere with harsher nature elements, this may be a good oil to use on your plants.
An interesting study found sandalwood oil was great for deterring the two-spotted spider mite. Like cedarwood, this smell is not as strong as some of the others you will find on this list.
Tea Tree
Similar to peppermint, tea tree oil is great for preventing fungi growth on grain plants. As you may know, this smell is extremely strong, and diluting it would be extremely beneficial. Your nose will thank you for it!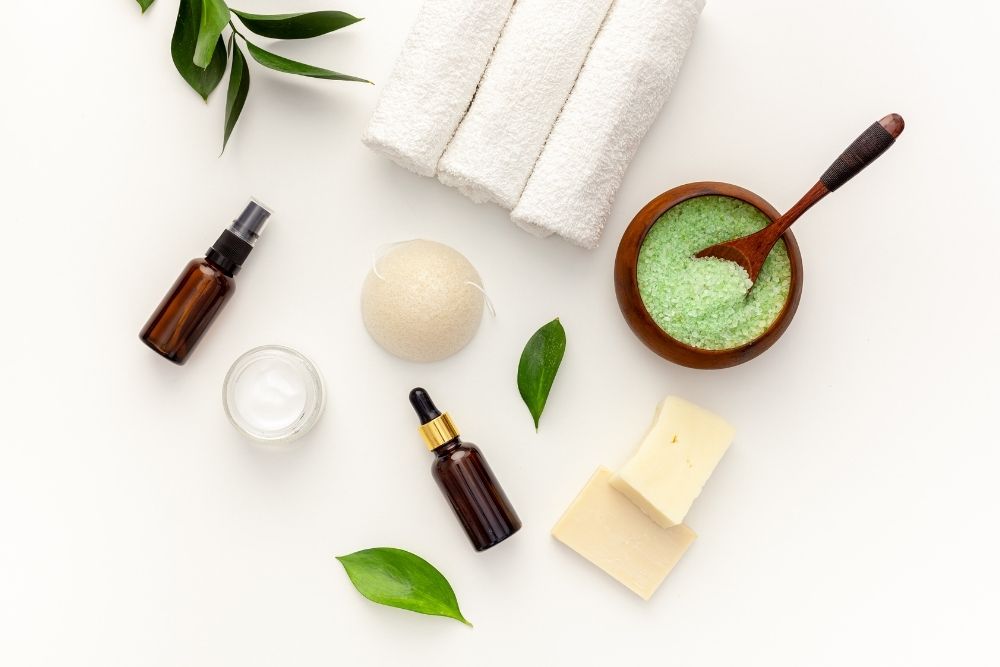 Check out this link for a simple tea tree essential oil recipe. A warning, tea tree oil can burn your plants, so the key is to apply it in the morning or late afternoon when the sun is down.
Thieves
Are shiny leaves your thing? Thieves is a great essential oil blend recommended for making your plant leaves shine like sunlight on water. Maybe not that much, but still, Thieves oil is great!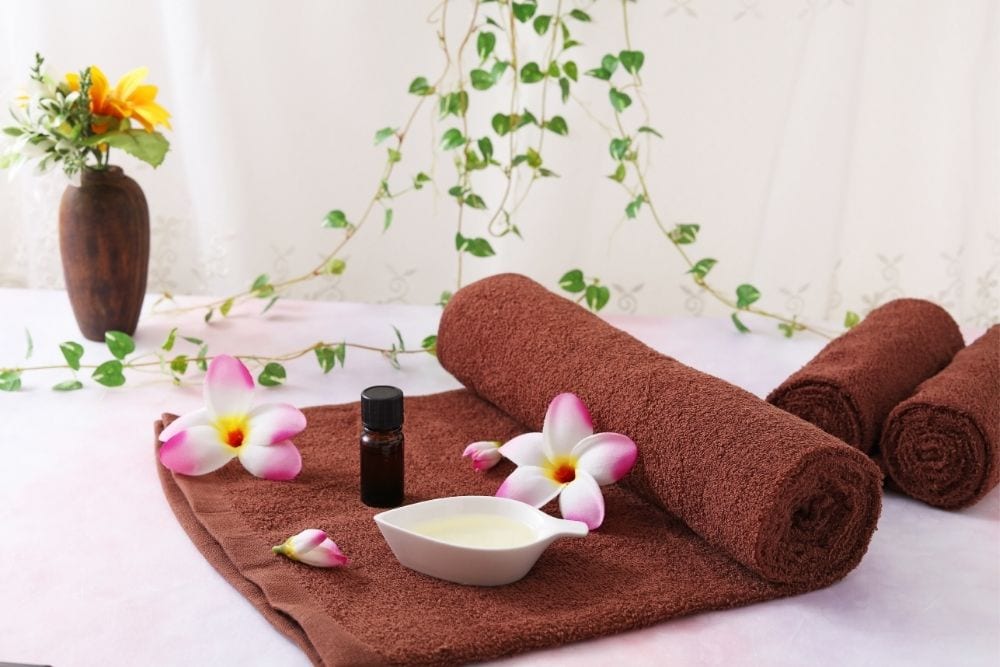 Sort of like lemon essential oil, you can clean plant leaves off with this oil. Thieves essential oil doesn't have antiseptic fighting qualities like lemon, but it does make your leaves shinier and look healthier.
Thyme
Thyme is another great option to keep those gnarly pests away! It's also a great bacteria and fungi ninja!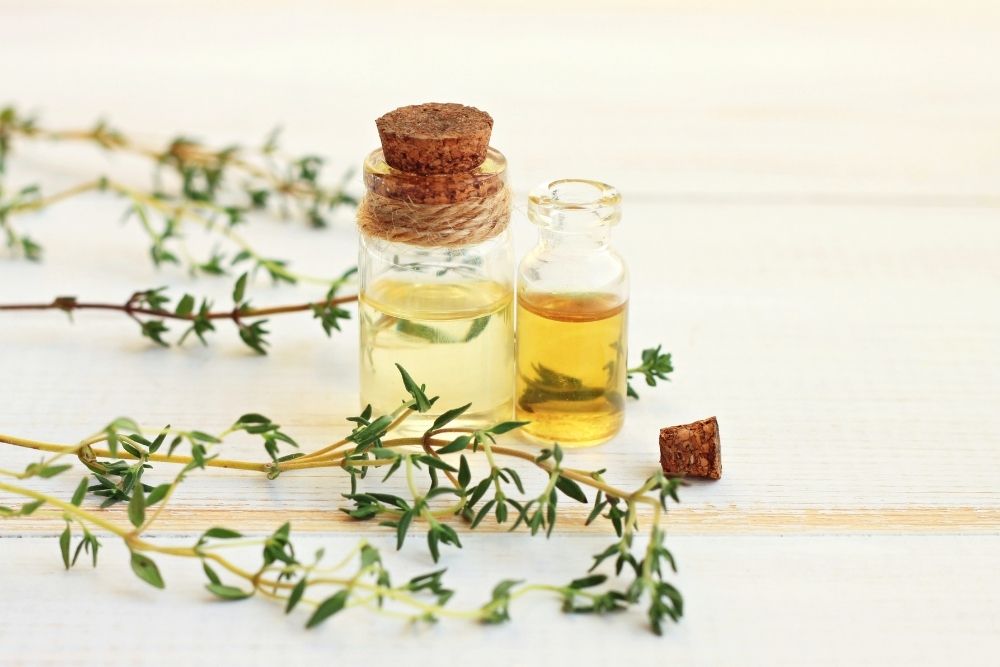 Thyme is used as a preservative for many things. Your plants are one of them!
Essential Oils And Plant Benefits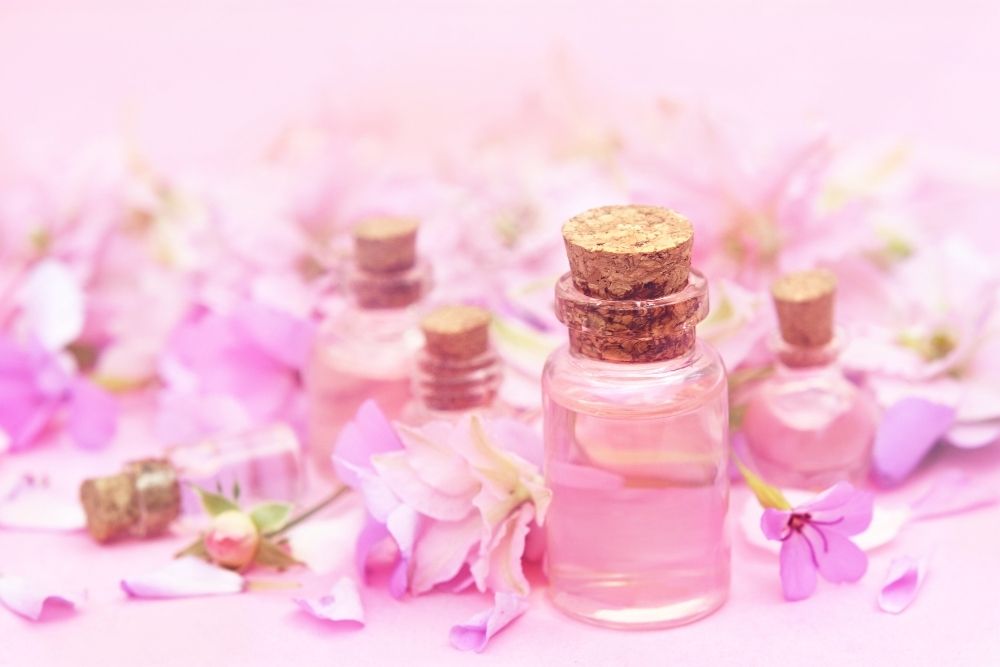 Essential Oil
Plant Benefits
Basil

Pesticide – mosquitoes and critters
Bacteria fighter
Enhance plant growth – tomatoes, broccoli, potatoes

Cedarwood

Gastropod defeater – snails and slugs
Insecticide – ants, beetles, caterpillars, chiggers, flies, gnats, mosquitoes, moths, spiders, weevils
Softer and natural scent

Cinnamon

Pesticide – silverfish, cockroaches, dust mites
Fungi fighter
Great weed killer

Clove

Great weed killer
Pesticide
Mold, mildew, and fungus fighter

Frankincense

Enhances plant growth
Mixes great with other plant enhancers (geranium, lemongrass)
Great for tree-like plants

Geranium

Enhances plant growth
Mixes great with other plant enhancers (frankincense, lemongrass)
Great for soilless-grown plants

Lavender

Attracts pollinators (bees, butterflies)
Great for flowering-type plants

Lemon

Great for washing bugs off plants
Insecticide

Lemongrass

Enhances plant growth
Mixes great with other plant enhancers (frankincense, geranium)
Fungus fighter
Lovely scent (my opinion!)

Orange

Insecticide – ants, beetles, caterpillars, chiggers, flies, gnats, mosquitoes, moths, spiders
Great soil purifier
Attracts pollinators (bees, butterflies)

Oregano

Pesticide – fungus
Insecticide – flying insects (mosquitoes, flies)

Peppermint

Great for protecting grain plants
Fungus fighter
Deters larger critters – mice, moles, and squirrels

Rosemary

Insecticide
Protects vegetable plants

Sandalwood

Great for making plants hardier to harsher outdoor elements
Insecticide – two-spotted spider mite

Tea Tree

Pesticide
Fungus fighter – grain plants
Warning: can burn plants in direct sunlight

Thieves

Great for making plant leaves shiny
Great for cleaning leaves
Aesthetically pleasing plants

Thyme

Pesticide
Fungus fighter
Bacteria fighter
Preserves plant health
Essential Oils Are Not Bad For Plants
Now that we know essential oils are not bad for plants and they won't kill them, we can start using more essential oils in our gardens and our home plants. Isn't that great news?!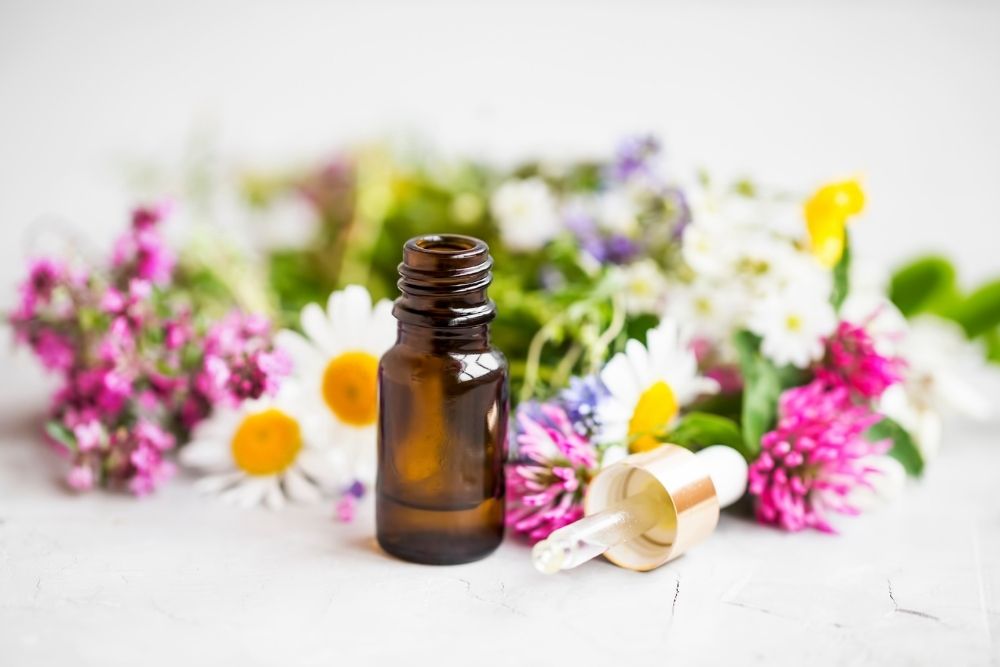 Remember to use essential oils on plants as you do on yourself. We aren't much different from plants when we think about the common side effects we both get from essential oils.
Gosh! Just look at all of the benefits our plants can get from essential oils. Who knew?!
The best essential oils for pollinating plants are lavender and orange. The best essential oils for enhancing plant growth are frankincense, geranium, and lemongrass.
Do you own mostly grain plants? Spray some peppermint or tea tree oil on that lovely plant of yours!
With this long list of essential oils and how they benefit your plants, I hope you can start putting these magic-making essential oils into your new plant maintenance regime. Leave your worries behind and get your plants in the healthiest shape of their lives!
There is no argument here. Essential oils are great for your plants, so diffuse and Spritz away!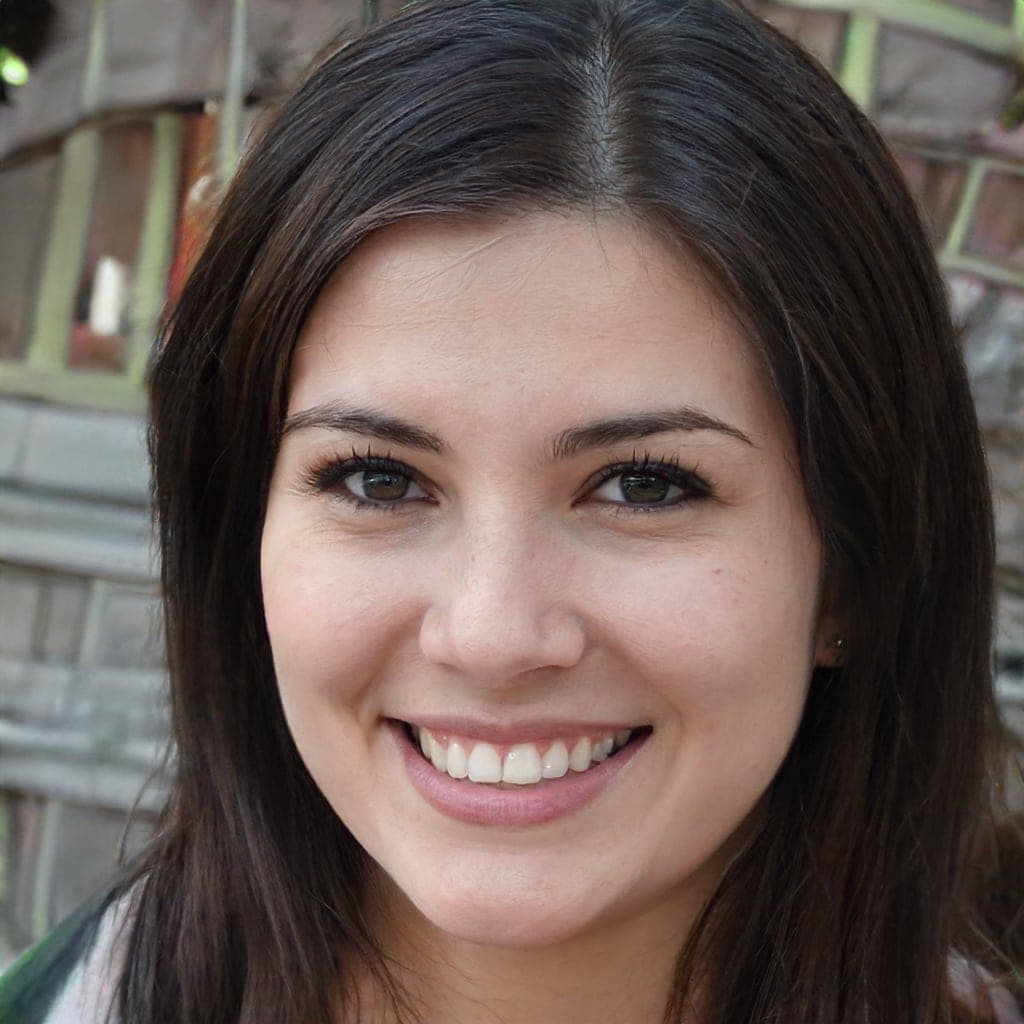 I currently work as a medical receptionist, but my ultimate goal is to work as an occupational therapy assistant. Helping others achieve a better quality of life is something I'm after. That's one of the main reasons I started this blog. Learn more about me.