Did you know you can run a diffuser at home all day and night? It helps you create a calm and tranquil atmosphere. Not to mention you can relax and enjoy unique fragrances.
However, it's not uncommon to wonder about the energy bill when you run the diffuser all the time. How much electricity does a diffuser use? Are there energy-efficient diffusers that use less electricity and can help lower your bills?
While you might not know all the jargon around electricity consumption, it's essential to learn. That helps you find ways to use the devices while keeping the bills as low as possible.
Factors That Determine How Much Electricity Does a Diffuser Use
You have already set a budget for utility bills, but you want to use a diffuser at home. The first thing to do before bringing one home is to find out more about energy consumption. That way, you can make an informed decision and not increase your bills.
Every diffuser you come across has different features that dictate how much energy it needs to run smoothly. That's why it's crucial to do a little more research. Once you have the correct information, you can select the suitable device for your room.
Usually, you can find out more about a diffuser by looking at some factors. These factors include:
The Size of the Room
The best way for a diffuser to function is to put as much vapor into the room as possible. Now, if you have a large room, you need more vapor. If you need more steam, the diffuser has to keep running longer.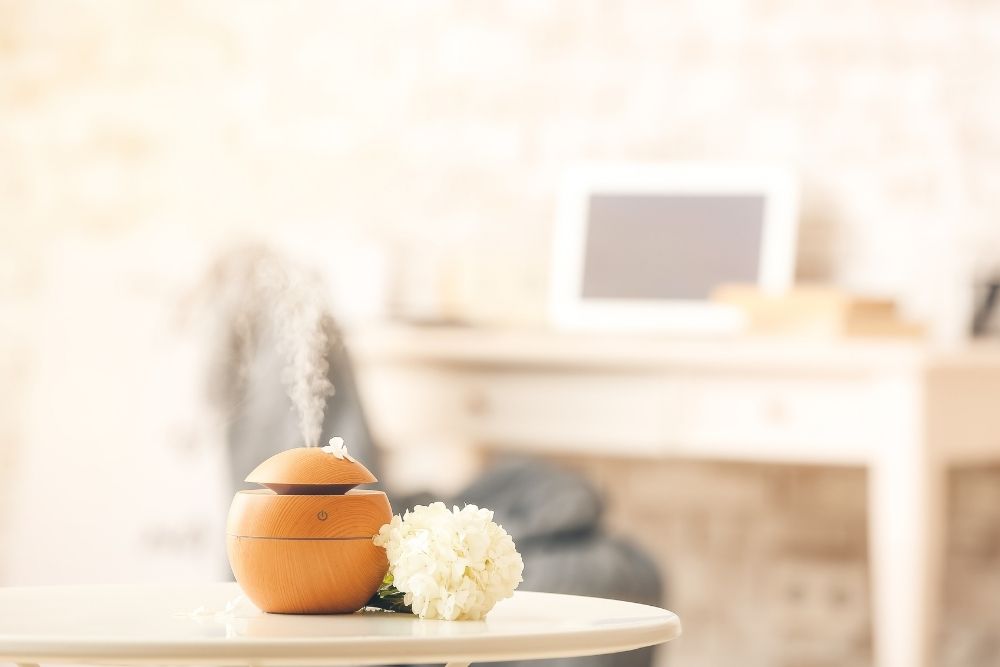 Therefore, consider the size of your room and the suitable diffuser to use. When you note the room size, you can have an idea of how much electricity it needs. The larger the room is, the more energy consumption and vice versa.
Device Efficiency
Are you considering the amount of energy it takes to run a diffuser all night? Then the best solution is finding an energy-efficient device.
Energy-efficient appliances use less electricity but give you as much service.
Additional Features
Does the diffuser have a standby feature? Can you activate a timer for it to run only at certain hours? Such features are a great way of cutting down the cost of running a diffuser in your home. Therefore, read more about the features a diffuser has before making a purchase.
For instance, the device can have a humidity sensor. When there's enough steam in the air, it turns off automatically. However, if the humidity levels drop, it turns on. Such information helps you determine how much it'll cost to run a humidifier.
How Much Does it Cost to Run a Diffuser?
Now it's time to find out how much it costs to run a diffuser. After considering the factors that determine energy consumption, you can delve deeper into electricity use.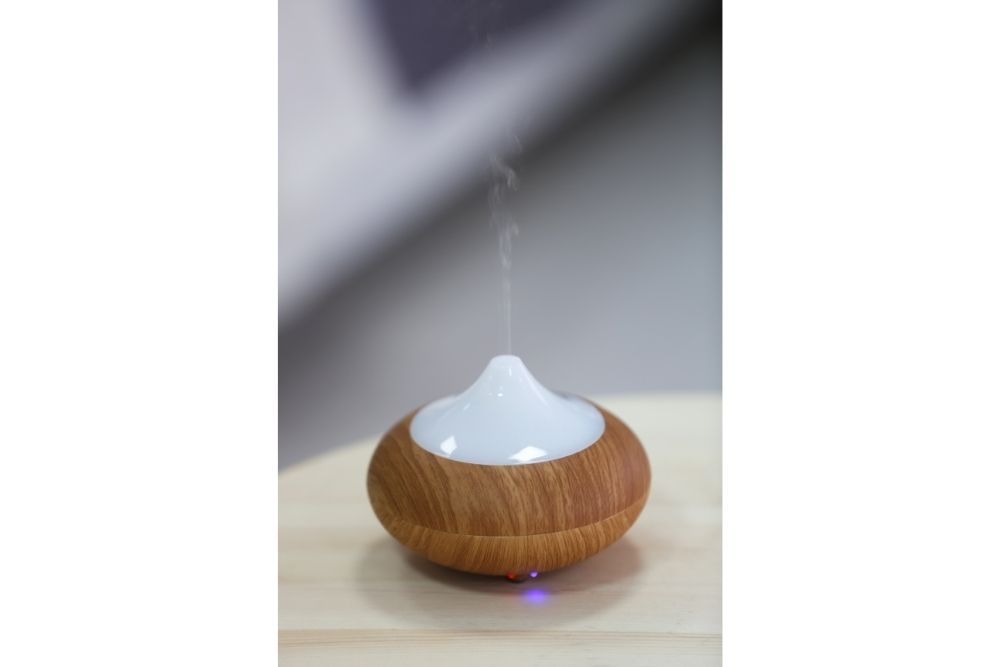 For instance, consider an ultrasonic diffuser. You want to use an ultrasonic diffuser in an area of 500 sq. ft. for 10 hours. You need 250 Watts. The cost of electricity is 10cents/kWh. Therefore, it'll cost you $2.60 to run the diffuser for three months.
With that in mind, you can start checking out other diffusers, for example, an electric diffuser.
Do Electric Diffusers Use Lots of Electricity?
It depends on the brand and features. As mentioned earlier, one factor to consider is energy efficiency. When you have an energy-efficient device, you can use it longer but incur fewer electricity costs.
Another point to note is the duration. Do you want to run the device all day or at certain hours of the day? The longer the diffuser runs, the higher the energy consumption. So consider how long you want to use it before purchasing one.
Can I Run My Diffuser All Night?
How much electricity does a diffuser use when running the whole night/
As you consider the type of diffuser to get, take note of the time. Diffusing oils is a great way to relax and enjoy unique fragrances at home. That's why you can consider running the diffuser all night.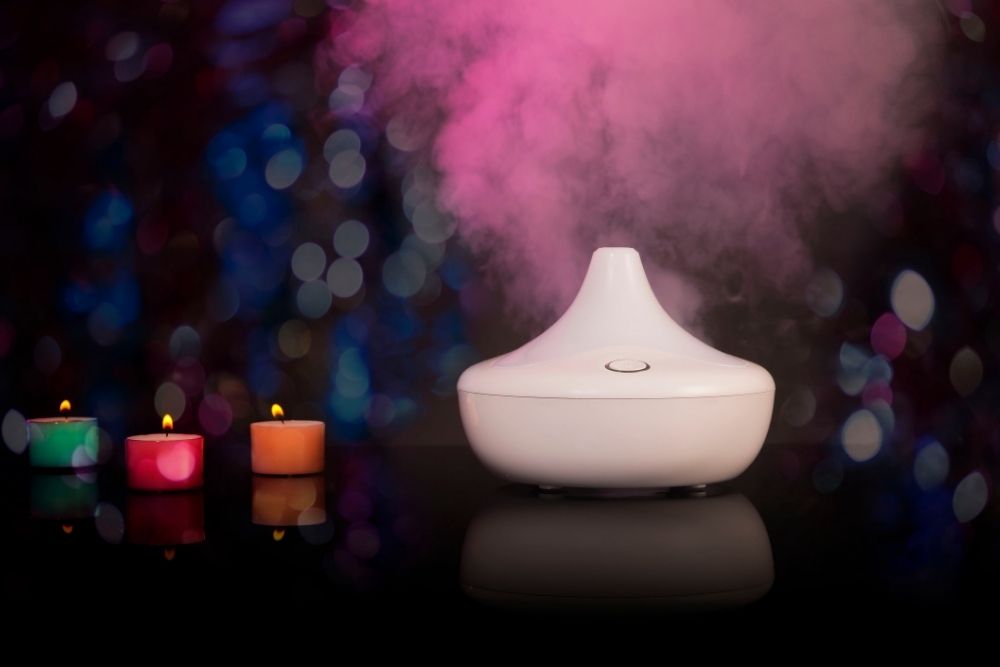 However, it would help if you considered the ventilation. During the day, most windows are open, meaning you can run the diffuser throughout. But, at night, you need to close the windows. So consider the room ventilation before running a diffuser all night.
Also note, the longer the diffuser is running, the more energy it uses. So, you can take advantage of features like sleep mode or timer to cut back on energy consumption. Activate the device to keep running for an hour after you sleep, then automatically turn it off.
More so, the same principles apply to humidifiers.
Do Humidifiers Use a Lot of Electricity?
How much electricity does a humidifier use? Do humidifiers use a lot of energy?
Here, the same factors come into question. Humidifiers can use a lot or less electricity depending on the brand and features like energy efficiency.
The Environmental Protection Agency (EPA) estimates 0.11% of energy consumption in households is due to running humidifiers. Therefore, it's crucial to get an energy-efficient humidifier if you want to cut down the cost of electricity.
Energy-Efficient Diffusers
Features
Brand: Breathe Essentials
Material: Oakwood
Water Reservoir Capacity: 550ml
Timer Options: 4
LED Light Options: 16
Mist Outputs: 2
Auto Power Off
Room Capacity: 500 sq. ft.
Review
The Breathe Essentials diffuser has a reservoir capacity that can hold up to 550ml of water. The exterior uses high-quality natural oak, and all materials are BPA-free. The materials can't break down quickly when you use essential oils.
There are four timer options to help you control output and energy consumption. You can use the On capacity that runs for 18 hours. Also, there are 1, 3, and 6-hour options. Alternatively, you can run it on high for 12 hours or low for 18 hours.
It's an ultrasonic diffuser that's quiet and has an auto power-off option when the water runs out of the reservoir. Not to mention, you can use 16 LED lights or turn them off to use less energy. The device suits a 500 sq. ft. room capacity.
Features
Brand: ROSSUM
Color: White
Water Reservoir Capacity: 700ml
Timer Options: 4
Mist Duration: 23 hours
Mist Volume: 3
Auto Power Off
Wattage: 12 Watts
Review
The ultrasonic diffuser delivers a super powerful mist for up to 23 hours. It has three mist volume options of 30, 50, and 80ml. Additionally, there are four timers to work with, including 2, 4, 8, and entirely on hours. It means you can manage the amount of energy the device uses in a single day.
The ROSSUM diffuser has a reservoir with a 700ml capacity. You can run it all day without needing to add more water to the diffuser. Its wattage is 12W and comes in white, adding to the décor of your room.
Here is a powerful diffuser that dispenses mist fast, meaning you don't have to run it for long. Using the timer, you can activate it to turn off automatically when there's enough mist in the room.
Features
Brand: HOMNAS
Color: White
Water Reservoir Capacity: 100ml
Material: Ceramic
Auto-shutoff
12-month Return Policy
Light Source: LED
3-in-1 diffuser
Review
HOMNAS is a 3-in-1 essential oil diffuser that's energy-efficient and saves you the cost of buying other devices. Not only is it a diffuser, but you can use it as a night light and a humidifier.
It comes with a 100ml water reservoir. You don't need to shut it off once the water runs out manually. The device has an auto-shutoff feature. Additionally, there's a timer that you can set to save you energy when using the diffuser.
The manufacturer has a 12-month return policy when you find the device unsatisfactory. All it needs is a few drops of essential oils, and it releases a fine mist that fills any room in the house.
Features
Brand: Anjou
Color: White
Water Reservoir Capacity: 300ml
Material: Premium PP and ABS
Auto-shutoff
Run Time: 8 hours
Wattage: 10W
Mist Outputs: 2
Review
The diffuser has an immense 300ml water reservoir and the capability to release mist from two outputs. Moreover, the outer shell uses quality and long-lasting PP and ABS materials.
Inside, you can place the essential oil in a one-of-a-kind unique oil tube patented by Anjou. It holds the oil until you power on the device then oil starts diffusing with the water.
Run time is 8 hours, and you can control the mist output to either high or low. Auto-off activates immediately the water runs out, saving your device from any damage. You can use the energy-saving timer to control how long the device remains operational.
Conclusion
How much electricity does a diffuser use depends on factors that include the room size, energy efficiency of the device, and additional features.
Truthfully, you can use most brands as long as you control how long the machine runs. For instance, you can put it on low mist and running for 2 hours. After that, auto-off activates.
Moreover, some advanced devices can use a sensor to detect when there's enough mist and shut off. Energy consumption is crucial since it can increase or decrease your electricity bill annually.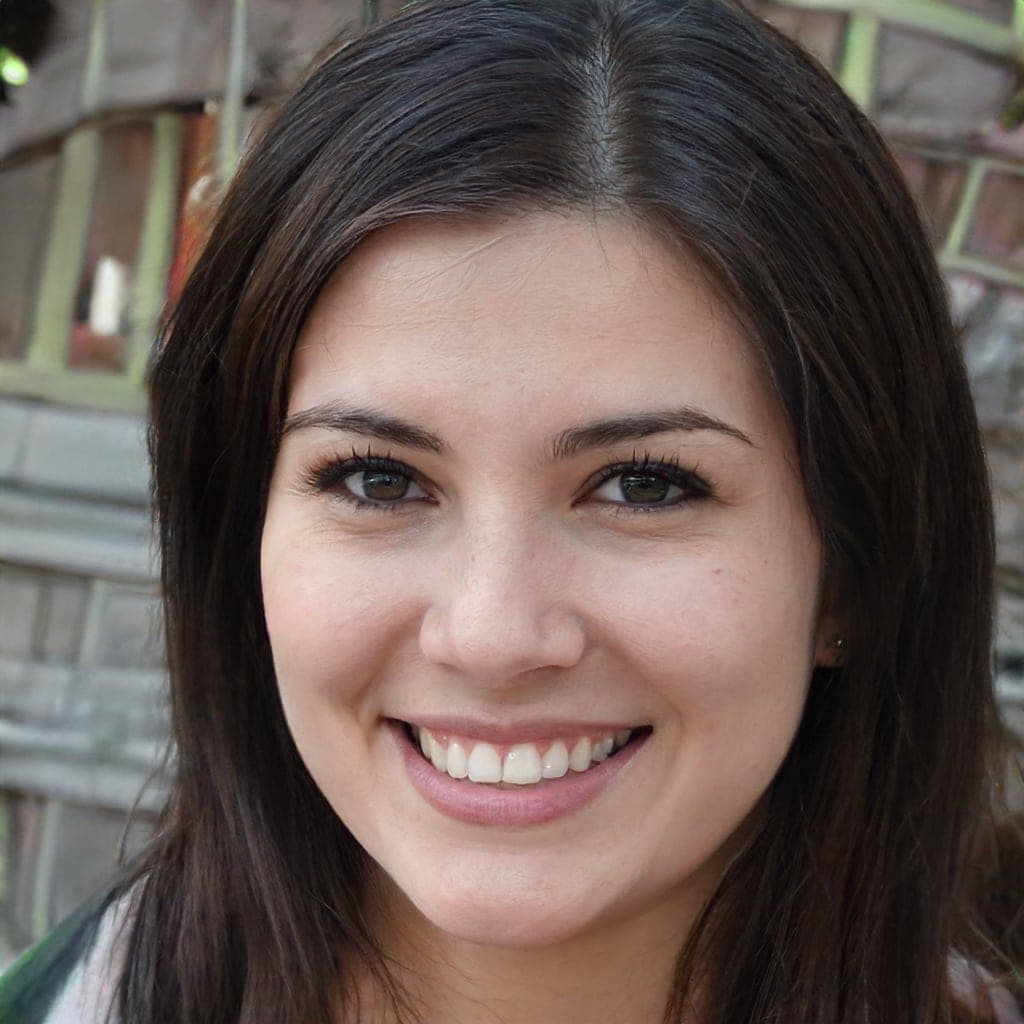 I currently work as a medical receptionist, but my ultimate goal is to work as an occupational therapy assistant. Helping others achieve a better quality of life is something I'm after. That's one of the main reasons I started this blog. Learn more about me.