We all have a reason why we like Young Living blends. It could be that your entire family has grown fond of it. Or its positive results over extended use.
Whatever the reason, you should try some of their top best blends.
The guys at Young Living are kind enough to have created some of the best blends. However, like the different aromas each essential oils produce, so are the preferences among the users.
In a sense, you are spoilt for choice, and each blend serves a different purpose.
Best Young Living Blends Comparison Table
Blends
Ingredients
Benefits
Peace and Calming

Tangerine
Orange
Blue Tansy
Patchouli
Ylang Ylang

Contains as Germcrene D, Limonene, Camphor Patchoulol, and Sabinene.
Offers peace and tranquil

3 Wisemen

Sandalwood
Spruce
Juniper
Frankincense
Myrrh

Promotes reverence and spirituality
Great for meditation

Joy essential oil

Rose
Tangerine
Bergamot
Ylang Ylang
Palmarosa Geranium
Jasmine

Brings fulfilling joy
Creates a romantic aromatic atmosphere

Citrus Fresh

Tangerine
Orange
Lemon
Grapefruit
Spearmint
Mandarin oils

Purifies the air off bad odors
Has a revitalizing scent

Stress away

Promotes relaxation and calming effect
Calms the mind

Abundance

Promotes the feeling of contentment
Helps revitalize your mind and soul

Purification

Lemongrass
Rosemary
Myrtle
Teatree
Citronella
Lavandin

Cleanses when applied
Soothes the skins when applied

Panaway

Peppermint
Wintergreen
Clove
Helichrysum

Cooling sensation after physical activity
Freshens musty areas
1. Peace and Calming
Notably, this Young living blend combines 5 essential oils, including Tangerine, Orange, Blue Tansy, Patchouli, and Ylang Ylang. Also, it has more naturally occurring elements such as Germcrene D, Limonene, Camphor Patchoulol, and Sabinene.
Where Can You Use Peace and Calming Blend?
Peace and Calming blend creates a desirably tranquil environment for Yoga enthusiasts. Its all-around peaceful effects make its name more meaningful. This blend is helpful around the home with the entire family.
For instance, Peace and Calming may be applied on the sole of your entire family's feet before you sleep. Then, in combination with V-6 vegetable oil, it can be diluted to create a soothing back massage before you sleep.
Another excellent application for your family is during baths. Together with a few drops of Epsom salt, this blend cleanses your family while taking baths.
For an enriching and invigorating aroma, you can mix Peace and Calming with another Young Living blend like Citrus Fresh.
2. Wisemen Essential Oil
The name is quite intriguing. While the name may seem a bit off, it pays homage to the three Wisemen in the Bible. The 3 Wisemen blend contains some of the most popular essential oils; Sandalwood, Spruce, Juniper, Frankincense, and Myrrh.
The last two essentials oils are among the gifts the three wise men gave to Baby Jesus in the bible. Moving on swiftly, you'll notice that these gifts were worthwhile.
Where to Use the 3 Wisemen blend?
The 3 Wisemen blend helps to alleviate negative emotions. This blend is regarded as a spiritual oil. However, you do not have to be a spiritual person to enjoy its benefits.
When exhausted or feeling insecure, the 3 Wisemen will help lift off the load, fighting off negative emotions. Regular users share testimonials on the positive effects of this blend.
For topical usage, you may apply 2 to 3 drops without dilution unless applying on sensitive skin.
3. Joy Essential Oil
As the name suggests, this blend's scent releases happiness in your mind and soul. This blend will cheer you up when you are down. It combines floral and citric essential oils: Rose, Tangerine, Bergamot, Ylang Ylang, Palmarosa, Geranium, and Jasmine.
When you are happy, even loving yourself becomes easier. The joy essential oil blend allows you to be happy when in the aura of its strong aroma. You can use it with other essential oils or as a standalone blend. The effect is still uplifting.
How Can You Use Joy essential oil?
The Ylang Ylang oil in the Joy blend is a love booster. For maximum effect, apply it to the wrist or the heart. Before going out, apply some on your neck and wrist, or add a few drops for an enticing floral smell.
You can take your bathing a notch higher by adding a refreshing and relaxing spa-like experience. When diffused, Joy essential blend sends joy all over your home, especially during special occasions.
You can release the aroma of therapeutic indulgences around your bedroom, workstation, or during baths.
4. Citrus Fresh Essential Oils
Citrus fresh comprises an all citric entourage including Tangerine, Orange, Lemon, Grapefruit, Spearmint, and Mandarin oils. Citric oils' superpower lies in their uplifting senses. Once anyone comes into contact with them, they are overwhelmed by positive thinking.
For enhanced performance, you may use Citrus Fresh with Thieves, also from Young living. When you need some cleaning, citrus Fresh helps you achieve that, especially when used alongside Thieves.
Citrus Fresh Application
Citric Fresh has a rich, soothing citric aroma that helps neutralize any bad odor around your home. Moreover, the scent helps to create an inspirational environment.
Do you want glowing skin? Perfect!
The blend boosts your skin appearance when applied before you sleep. For a surreal mixture, use Citrus fresh with your regular moisturizer. Lastly, when used with V-6 vegetable oil, you get an effective foot massage element.
5. Stress Away Essential oils
The name Stress Away simply describes the capabilities of this blend. Stress Away Blend derives its uniqueness from its constituents oils: Vanilla and Lime oils.
The two oil ingredients mean it has an appealing aroma, among other benefits. Also included in its compositions are Cedarwood, Copaiba, Lavender, and Octea. Each of these parts has unique attributes that add to Stress Away performance. It's a potent blend.
As the name suggests, Stress Away offers a relaxing and calm environment. You can apply it to your skin or use it as a perfume when diffused. Its stress-relieving antidotes lie in its aroma, which calms your mind and soul.
Think of Stress Away as one of the preventive measures we need for our bodies.
Where Can You Use Stress Away?
You can add a few drops on cotton and place it on the vent for relaxation in your car
Use it together with Epsom salt while bathing.
All around the home for that soothing effect
6. Abundance Essential oils
When you need an energizing blend, Abundance is the ideal choice. Abundance blend unlocks your potential when in action. With this blend, you feel you have everything you need to move to the next level.
Its creation follows a long history of Ginger and Orange oils usage for peace and success. In ancient times these combinations were believed to attract success.
In essence, the Abundance blend is one of the best-selling essential oils from the young living family.
Where Can You use the Abundance blend?
You can use the abundance blend to attract success while performing to your full potential. It works best around the work environment.
Place few drops in your wallet or around the workplace to suck its energy optimally.
7. Purification Essential Oils
Purification essential oil is the cleansing blend.
It contains collections of essentials oils suited for its functionalities. These oils include Lavandin, Lemongrass, Rosemary, Myrtle, Teatree, and Citronella.
Once diffused, Purification Oil helps to purify your home or workspace. Also, you can apply it topically on your skin for a pure and soothing effect. It releases an enticing and revitalizing aroma.
Its strong cleansing effect means it is a great neutralizing agent around unwelcomed odors. When the refreshing scents come alive, even stale sections breathe again.
Overall, your living and working space are blanketed with a fresh aroma. In addition, the Lavandin contained in the purification blend assists in cleaning and purifying the air.
Where Can You Use The Purification Blend?
Laundry; you can use the blend to boost your laundry scent.
Select some of the usual stale places, such as drawers, trash cans, and vents. Then add a few drops of the purification blend on cotton buds and leave them there.
Using a pen drive diffuser, you can purify your car from unwanted odors.
The bottom line is that the purification oil proves handy, especially in storage or hard-to-reach places.
8. Panaway Essential Oils
Panaway essential oil combines four oils, including Peppermint, Wintergreen, Clove, and Helichrysum.
Now here is an essential oil that's quite effective for stiff and fatigued muscles. Every home should have one of these blends for emergencies.
It provides a revitalizing and refreshing scent. The refreshing properties help to cool the skin after energized activities. It has a similar effect when applied on the shoulders, neck, and body scalp.
The Panaway Essential Oil contains naturally occurring elements such as Menthol (for the cooling sensation), Methyl Salicylate, Eugenol, and Gamma-curcumene.
Where Can You Use Panaway Blend?
When used With V-6 complex oil, it enhances the soothing revitalizing effect through delicate massage. You can apply the oil on your shoulders and neck in the morning once you wake up.
For a spa-like experience, use Epsom salt with this oil for maximum effect.
While under stress and frustration, you can add the Epsom salt to release the refreshing aroma.
Conclusion
The Young Living brand offers multiple blends and essential oils. However, this is a collection of some of the best blends. Some blends are a must-have at your home or working space. The aura they bring ensures you have a fruitful life while growing to your full potentials.
The entire range discussed here swings from the spirituals to the calming blends. Each serves a unique and meaningful purpose. So if you wish to enjoy life more, buy one or a few of the blends we've highlighted.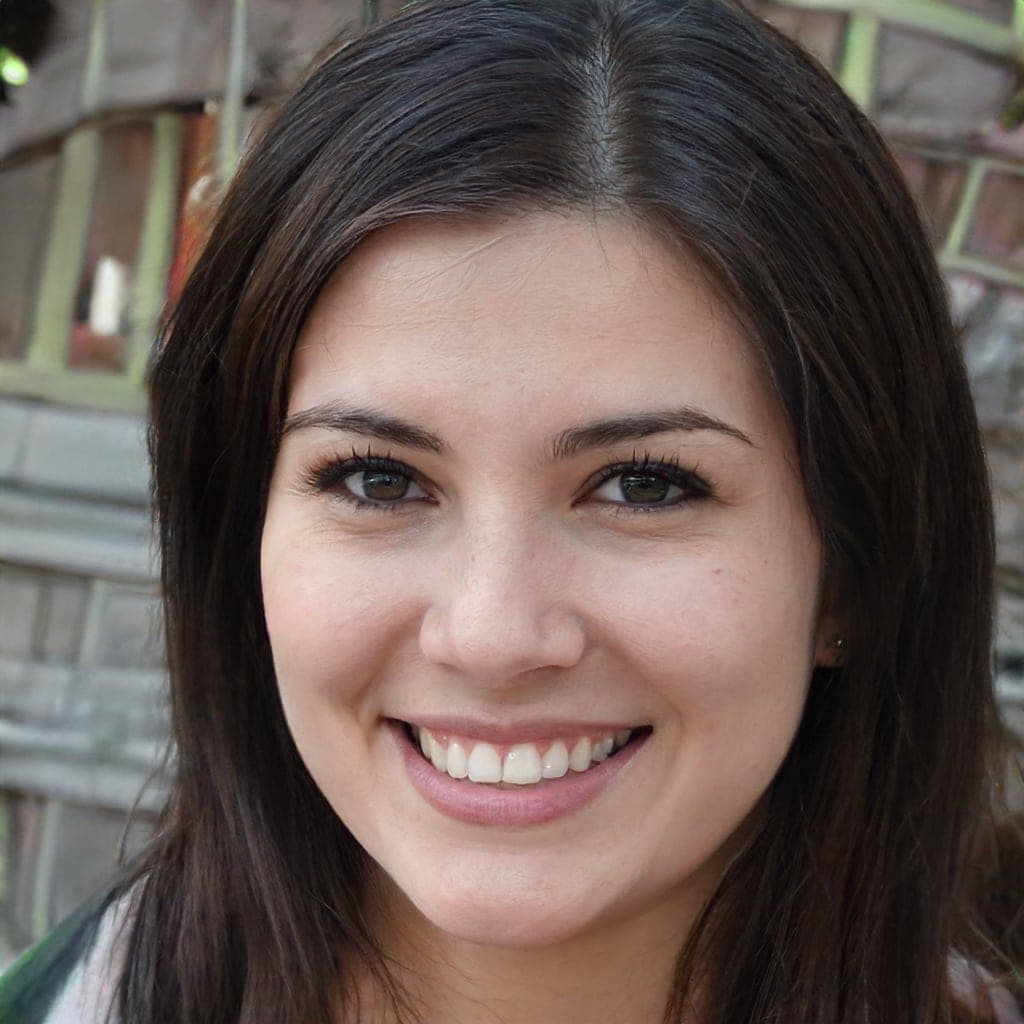 I currently work as a medical receptionist, but my ultimate goal is to work as an occupational therapy assistant. Helping others achieve a better quality of life is something I'm after. That's one of the main reasons I started this blog. Learn more about me.