Young Living and Rocky Mountain Oils both sell celebrated quality oils enjoyed by thousands.
But if both are so great, who should you go with? And what should you know before purchasing from them?
Keep reading to find out!
Who Is Young Living?
Celebrated for their high-quality essential oils, Young Living is a health and wellness company that is very well respected in the essential oils industry. They also sell a vast range of other products, from health foods and supplements, personal care products, and even CBD oil.
Young Living's mission is closely tied to their dedication to running an eco-friendly business. They adhere to strict environmental ethics and have gone to great lengths to become as waste-free as possible.
They also claim to have very high standards for the farmers they work with. Their 'Seed to Seal' initiative ensures that all of the plants grown for Young Living are produced via earth-friendly agriculture and low-impact production.
One thing to keep in mind is that they are a Multi-Level Marketing company. While this does mean that members get a significant discount, it also means buying from Young Living can be a bit complicated if you have to work with a representative and not just purchase directly from their website.
Who Would Enjoy Young Living?
If you want high-quality essential oils that thousands of people also use and love, you would enjoy Young Living. From reviews to forums, to their detailed website, almost every answer a customer might need about Young Living is out there, thanks to their large following and a strong reputation!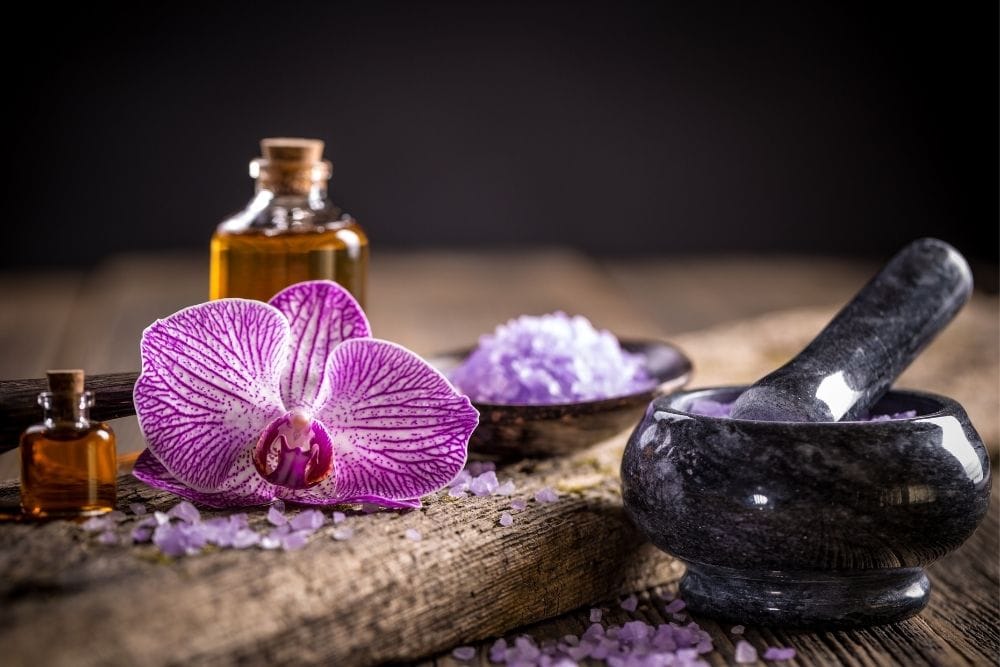 Care about being an eco-friendly consumer? So do we! They are also a great company for the eco-conscious because they are so mindful about their environmental impact.
Who Is Rocky Mountain Oils?
Rocky Mountain Oils is a Utah-based essential oils company that prides itself on high-quality yet affordable essential oils. Because they are a direct-to-consumer company, rather than an MLM, they are able to offer more reasonable prices.
They have a satisfaction guaranteed policy and all production and operations are located in Oren, Utah where Rocky Mountain Oils has a high-tech bottling line and machinery.
Rocky Mountain Oils also has a detailed testing process to support their claims of high-quality and pure essential oils.
As sustainability becomes the topic on everyone's mind, the company has transferred their packaging to 100% recycled material. While we appreciate the effort, we would love to learn more about their production process and how they are working to make that more eco-friendly!
Who Would Enjoy Rocky Mountain Oils?
People looking for a selection of organic oils, as well as many reasonably priced oils will really enjoy Rocky Mountain Oils. They also have a wide range of essential oil blends, which would be perfect for customers interested in exploring the benefits of essential oils.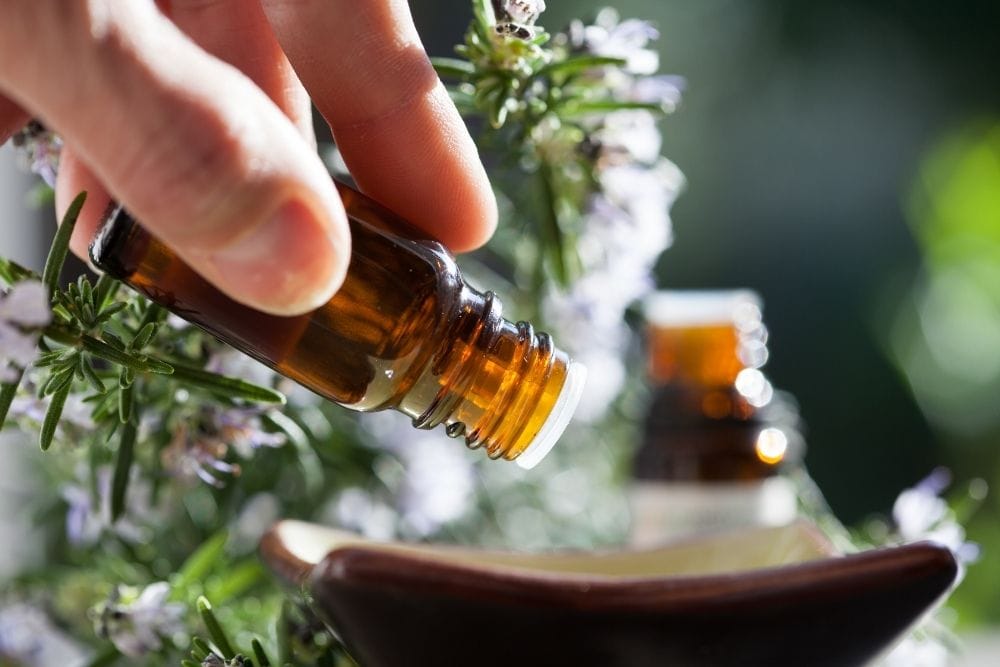 For parents who care about safety, Rocky Mountain Oils has Dilution Rates, and strongly encourages their customers to safely dilute all oils before using them — especially on children!
Young Living vs Rocky Mountain Oils Comparison Chart
Young Living
Rocky Mountain Oils
Easy to Use Website
Yes
Yes
Key Products

Single Oils
Oil Blends
Roll-Ons
Diffusers
NingXia Red
Supplements
Weight Management
Healthy Cooking
Nutritional Accessories
Savvy Minerals
Dental
Facial Care
CBD Products

Single Oils
Oil Blends
Organic Oils
Popular Kits
For Moms and Kids
Roll-Ons
CBD

Materials

Glass Amber Bottles
Quality Essential Oils
Plastic Caps

Glass Amber Bottles
Essential Oils
Plastic Caps
Recycled Packaging

Affordability
Expensive
Somewhat Affordable
Safety
Pet Line is misleading
Safe as long as oil used is safe for pets/children
Customer Reviews
Generally Very Satisfied
Generally Very Satisfied
Customer Service
Mixed Reviews
Generally Satisfied
1. Top Product Line
Young Living
The Young Living Thieves Essential Oil Blend is arguably one of their most popular products. People all over the internet are always trying to find or make dupes of this famous warm and spicy blend.
Made from a mix of clove bud oil, lemon peel oil, cinnamon bark oil, eucalyptus radiata leaf oil, and rosemary leaf oil, the Thieves blend is one of the company's most popular cleaning blends. It's also great for the colder months since it does a great job warming up the body and sinuses.
Their single oils are also incredibly well-celebrated. Young Living is a quality over quantity company, and while their selection of single oils is not as large as some other essential oil brands on the market, they certainly have some of the highest quality oils available.
A few of their single oils are their Cinnamon Bark Oil, Lime Oil, and Lavender Oil. All of which have received raving reviews from customers!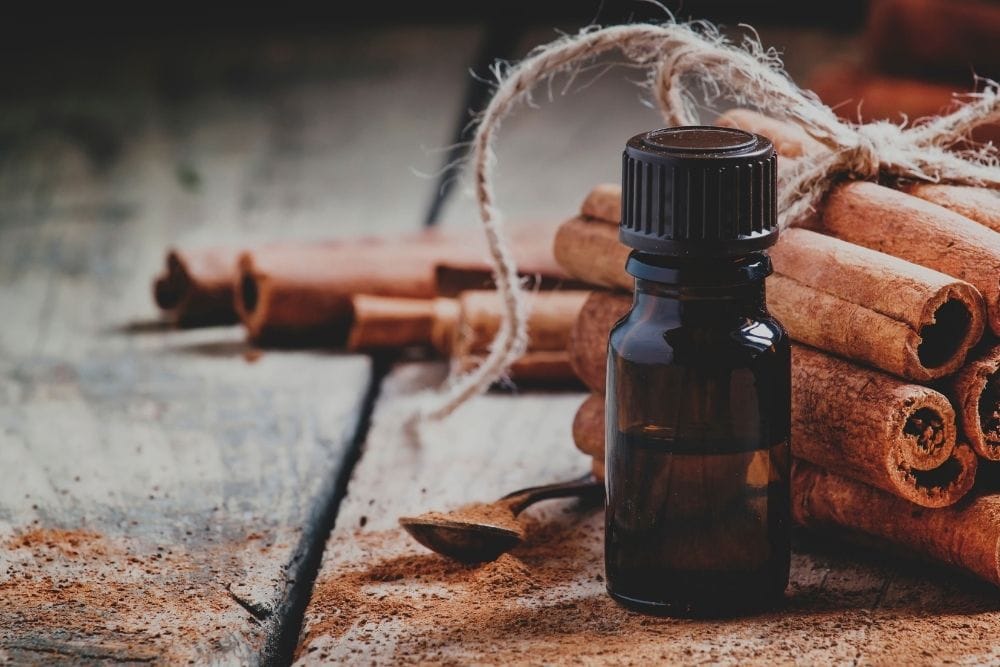 One thing to keep in mind is some oils come in 15-milliliter bottles and some in 5-milliliter bottles, so be sure to check which one you're getting before you order. It would be quite disappointing to accidentally receive a third of the amount of oil you thought you were purchasing!
Rocky Mountain Oils
The Rocky Mountain Oils Organic range is a fantastic line of ten USDA-certified organic oils. The company does point out that while all of their farms are required to stay away from pesticides and adhere to organic practices, only these 10 essential oils have been certified as organic.
Their Organic Essential Oils line includes:
Organic Eucalyptus
Organic Grapefruit
Organic Lemon
Citrus oils, which are typically cold-pressed, are especially important to buy organic. Because no heat is used in their production process, the chance of actually ending up with pesticide residue in the final product is higher.
Rocky Mountain Oils also offers a kids line. All of their kids' line oils are pre-diluted roll-on blends that are completely safe to apply topically for children.
Each blend is designed to help your child in a specific way. Their Ouchie Blend, for example, helps with muscle and joint soreness and discomfort.
2. Quality
Young Living
All of the Young Living oils are third-party tested, which ensures that all the products are analyzed from a completely unbiased laboratory that does not care about selling or promoting any brand or product. Third-party testing is incredibly necessary in the essential oils world, so we are glad that Young Living checks this box.
When the oils are tested, they are looking for anything synthetic, like additives or adulterants. Although the word 'pure' gets tossed around a lot in the essential oils world, strict testing does help companies achieve the highest level of purity as possible.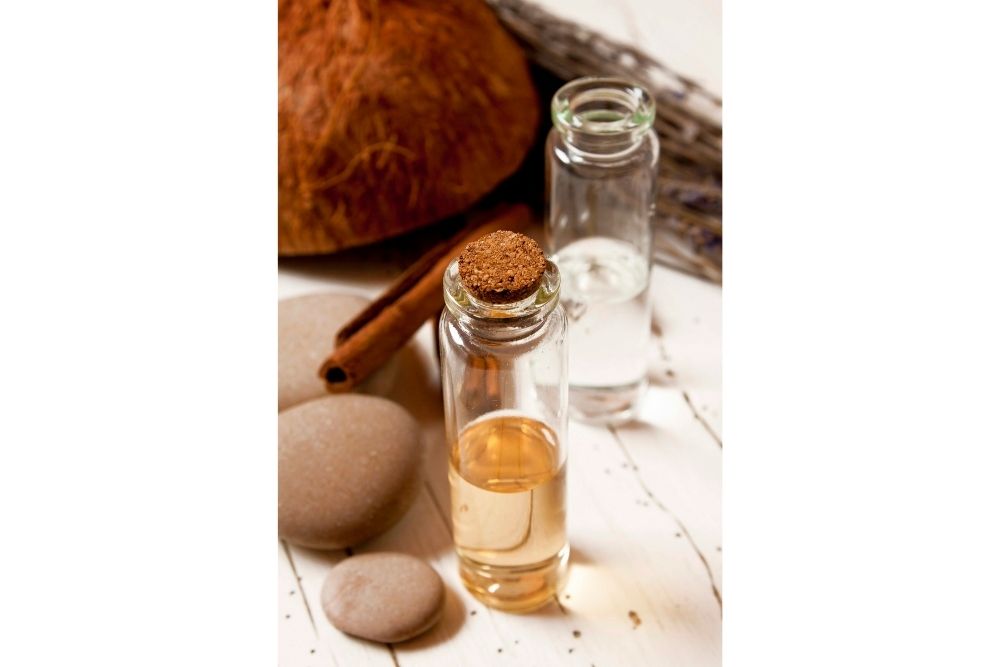 Young Living is also very transparent when it comes to exactly what farms they work with. You can read about what makes each farm ideal and which oils are grown where.
This kind of transparency is rare in the oil community, so we really appreciate it!
Rocky Mountain Oils
Rocky Mountain Oils products go through an intense testing process including two rounds of GC/MS testing and a round of third-party testing.
GC/MS testing is considered one of the most reliable forms of essential oils testing. It identifies exactly what constituents are in the oil, including percentages for each one.
The company also does multiple spot-checks throughout the process and the whole testing process and bottling process is watched by the company's chemist. Rocky Mountain Oils also claims that they hold their suppliers to very high standards, although they don't provide as much information about them as Young Living does.
3. User Experience
Young Living
Generally, Young Living lives up to its great reputation of having high-quality essential oils.
The strength and consistency of quality are both quite high. Customers purchase specific oils repeatedly and have become quite loyal to the brand.
One great thing about essential oils is that they don't just smell good, they also have beneficial properties. These properties are very present in their products, and customers rely on Young Living not only to scent their space, but to also help with sleep, anxiety, and sinuses.
Their Lavender Single Oil has over twelve thousand reviews on Amazon, and many of the reviews are praising Young Living for their dedication to high-quality plant oils.
Rocky Mountain Oils
Their oils do exactly what they say they do, which is a testament to their quality and purity. Take their Breathe Ease Essential Oil Brand for example; one customer said they use it every night and "wake up feeling refreshed and without stuffiness."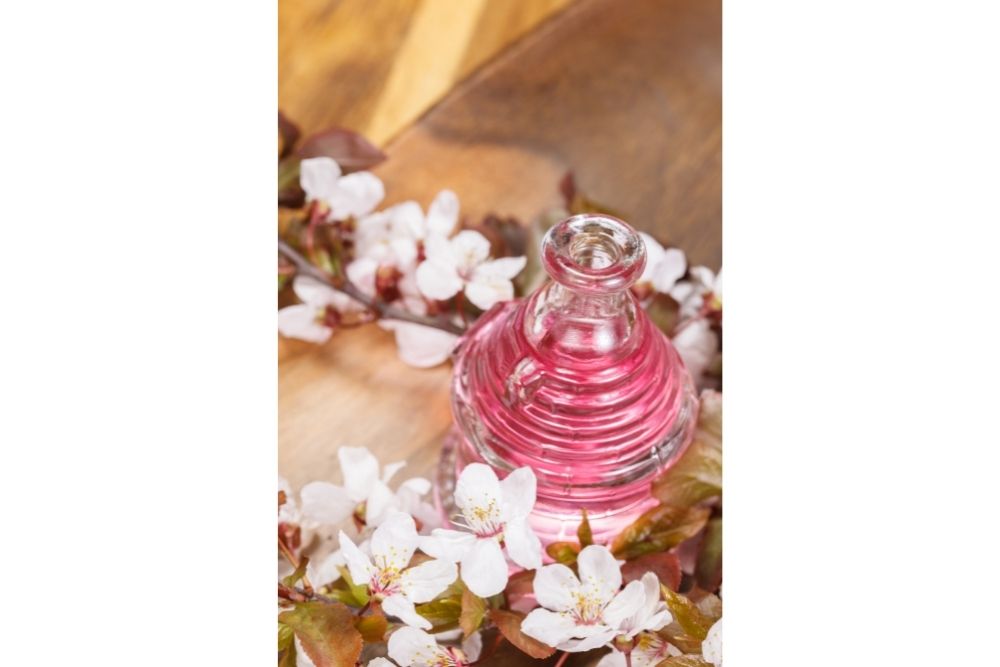 However, there have been a few comments on scents not being what they expected them to be. We always recommend reading the scent notes for an oil before purchasing so you know what you're getting yourself into.
4. Customer Service
Young Living
The oils from Young Living are undoubtedly top tier. Most seem very happy with the services they provide.
The company has amassed a following of supportive customers that have been incredibly happy with their shopping experience with the company for years.
There is even a Live Help option on their website where you can speak to a customer service representative directly!
Rocky Mountain Oils
Good news! Rocky Mountain Oils has great customer service!
You can contact them via email or phone every weekday, and customers have been very happy with the customer service representatives' attitude and helpfulness.
We were not able to find any complaints about their customer service, which, after looking at Young Living, is quite refreshing!
5. Affordability
Young Living
There's no way around it — Young Living is expensive. While many don't mind the high prices, there are definitely several brands out there that cost significantly less.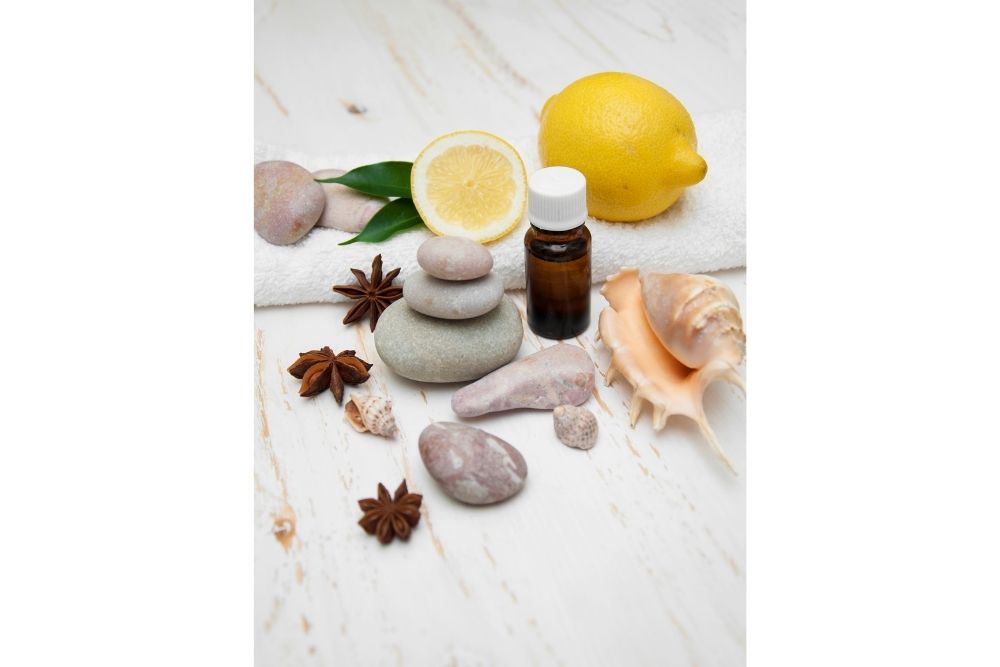 Young Living's oils are also packaged in quite small containers, which makes them even more pricey. So make sure to do your research and decide if spending the few extra dollars feels worth it to you.
Rocky Mountain Oils
Rocky Mountain Oils makes a point of mentioning how good the value of their product is, and while we agree, we would go as far to say everything they sell is necessarily affordable. Some of these single essential oils are incredibly expensive, while others are more reasonably priced.
We recommend having a look for yourself since it really will depend on what you're looking for.
6. Safety
Young Living
When it comes to using essential oils on pets, you should always be very careful. Unfortunately, Young Living's approach with their The Animal Scents line lacks this caution.
Firsty, they recommend putting pure oil directly on your animal's skin. That is never okay — even on humans!
Oils should always be diluted with a carrier oil if applied topically!
They also don't specify what kind of animal their oils are for. This is important because different pets have very different reactions to oils, and some of these reactions could be incredibly serious.
Talk to your vet and do your own research. While we love the idea of their Animal Scents line, it just does not hold up to the high standards needed by pet owners.
Rocky Mountain Oils
There have been no serious safety issues attached to Rocky Mountain Oils, however, this is a great opportunity to talk about essential oil safety for children.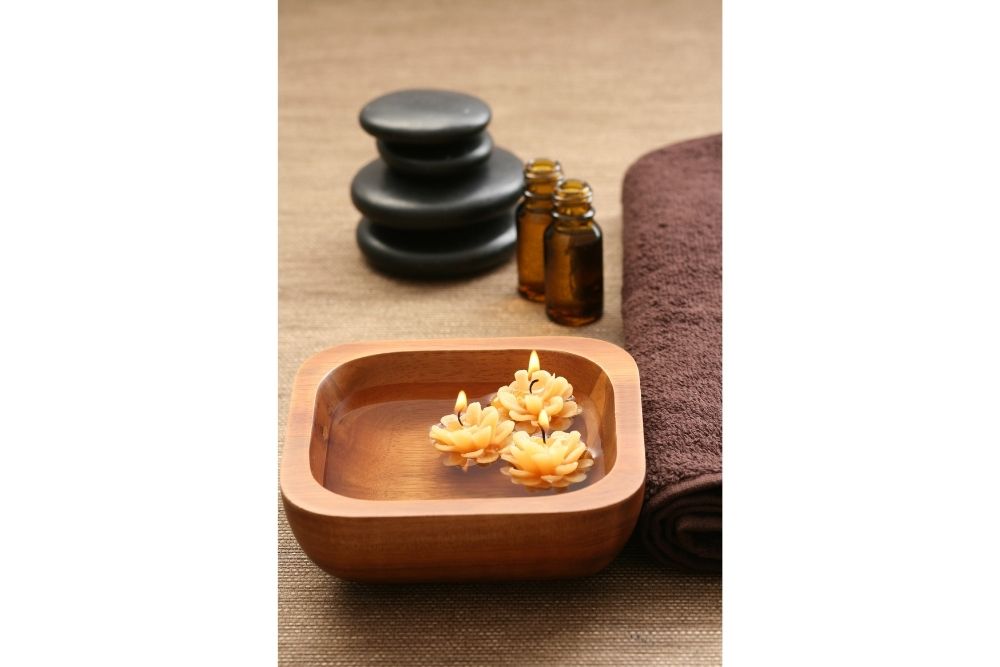 Young children can be very sensitive to essential oils because of how concentrated they are. Always talk to a pediatrician before applying a new essential oil or blend to your child or diffusing it in their space.
Here's The Deal…
So what's the difference? Well, Young Living is a lot more transparent about their plant sourcing methods, while Rocky Mountain Oils has slightly more affordable prices with an MLM structure.
Rocky Mountain Oils also has a great organic line and good customer service. On the other hand, Young Living is incredibly well-known for the quality and consistency of their products.
There isn't a clear winner here, it does really depend on what you're looking for (good customer service, transparency, organic, etc).
Let us know who you prefer!
Happy Oiling!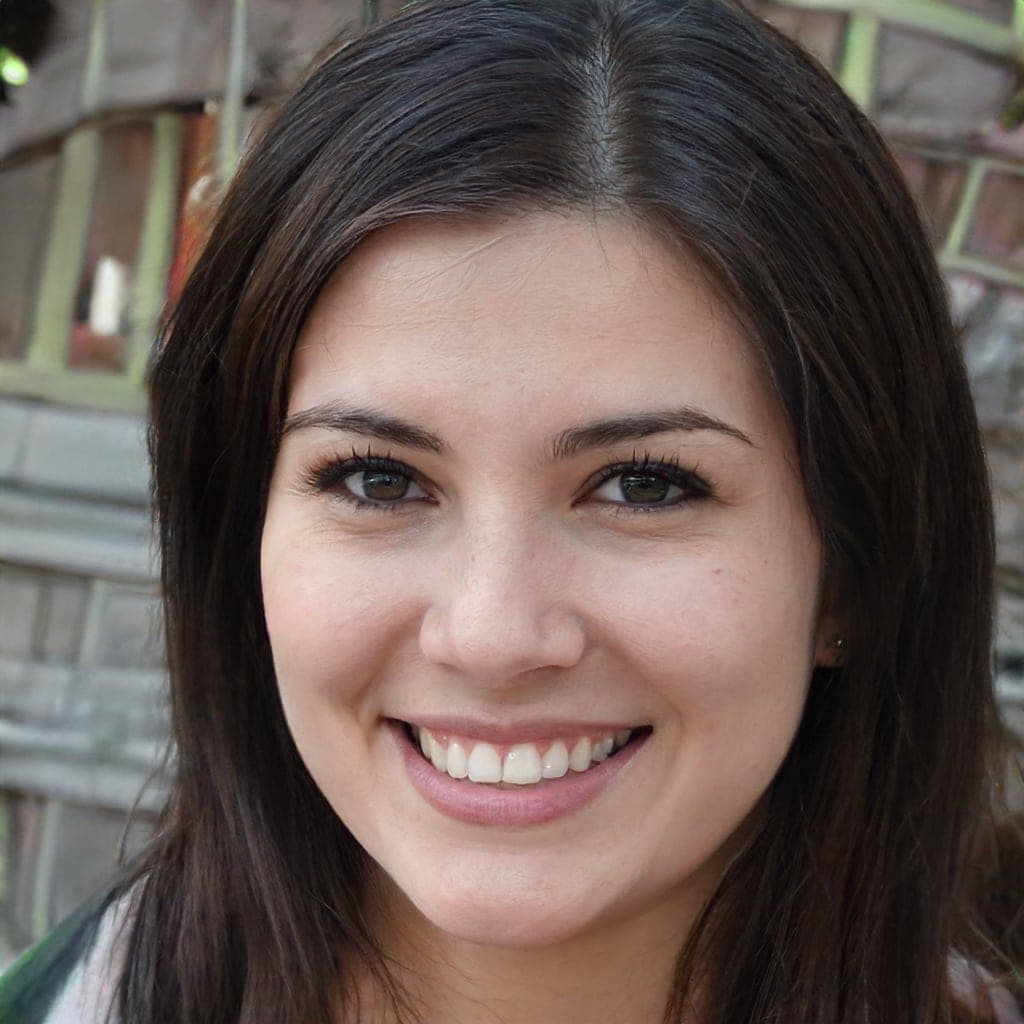 I currently work as a medical receptionist, but my ultimate goal is to work as an occupational therapy assistant. Helping others achieve a better quality of life is something I'm after. That's one of the main reasons I started this blog. Learn more about me.