doTERRA, which translates to "Gift of the Earth" in Latin, is a Utah-based essential oils company that also sells nutritional, spa and healthy-living products all related to the essential oil philosophy, including the doTERRA Petal Diffuser.
One of the most important features of doTERRA products is their purity. They go out of their way to ensure none of their oils are adulterated. That's why doTERRA prides itself in having created a revolutionary way to test the purity of their product called Certified Pure Tested Grade (CPTG).
The eight steps for CPTG at doTERRA are:
Organoleptic testing: using sight, smell, taste and touch to determine any obvious signs of poor quality (although you should never taste your oils)
Microbial testing: testing for bio-hazardous microorganisms
Gas chromatography: vaporizing the oil the determine the compounds present in it
Mass spectrometry: using the vaporized oil to further determine the makeup of an/the oil
Fourier-transform infrared spectroscopy (FTIR): shining infrared light through an oil sample to check the quality
Chirality testing: checking the molecule orientation for synthetic components
Isotopic analysis: determining which isotopes are present in the sample
Heavy metal testing: testing the amount of heavy metal in the oil
Wow! That's all quite a mouthful of very scientific-sounding stuff, and it's great to see how much a company cares about the quality of their stock.
They also encourage their customers to look at the plant quality, production practices, testing methods and storage and handling to determine the quality of an oil before buying it.
doTERRA is proud that it is also focusing on sustainability and the community while making high-quality oils simultaneously.
doTERRA supports and trains their farmers while ensuring the work environment is harassment and discrimination-free. The company also works on minimizing waste and finding more energy-efficient technologies to use in their manufacturing processes.
So far, so great, right. Well, the only thing that might still turn someone away now is the price.
doTERRA is one of the more expensive essential oil brands on the market. This has to do with their quality, and the previously mentioned CPTG purity testing they perform that proves this quality.
The extra money you pay is your guarantee that the essential oils you are using are exactly what they say they are. For many, the higher price tag is completely worth it and doTERRA has a lot of loyal customers who want to be 100 percent sure that their oils are 100 percent.
Lucky for you, the Petal Diffuser from doTERRA is relatively affordable compared to other essential oil company's diffusers and even comes with two 5 milliliter oils.
It's even cheaper than some of doTERRA's own single oils, which, depending on the strain, can go for several hundred dollars!
This small, plastic, easy-to-use diffuser might be your next health and wellness purchase.
Who is the doTERRA Petal Diffuser for?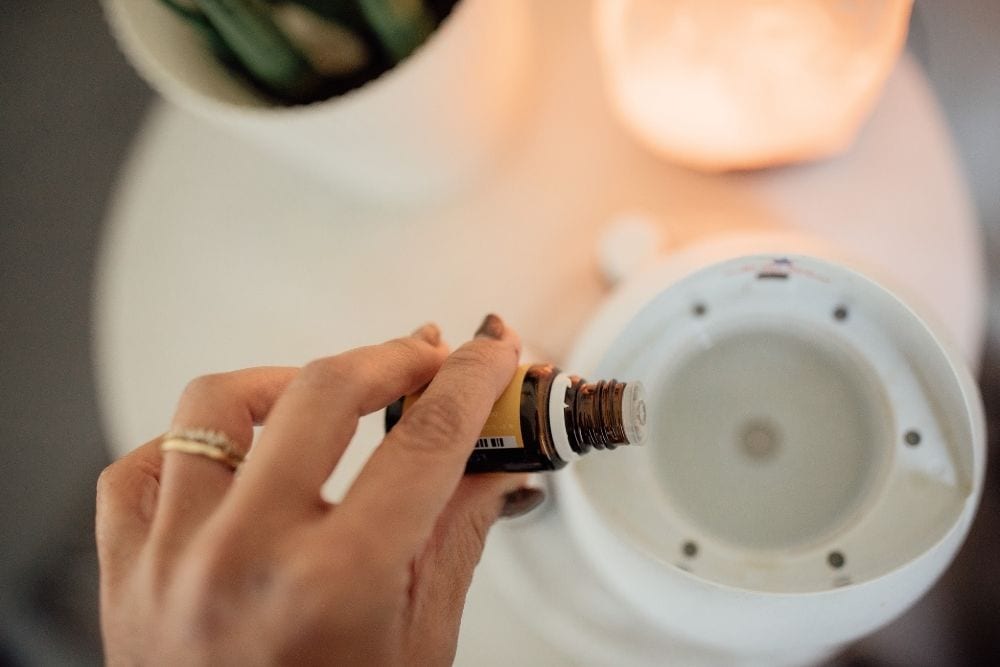 The doTERRA Petal Diffuser is for the essential oil user who doesn't want to spend loads of time setting up and cleaning their diffuser every time they want to use it. It is a simple machine made up of three easy to assemble parts:
A light pink base
A white plastic cover
A long white cord
The cover to the diffuser doesn't even have to snap on, it just sits on top which makes it very simple to put on. No need to keep turning the top until you hear a little click like you would with some diffusers!
This diffuser is also for whoever wants a goodnight's sleep in a room filled with beautifully scented and healing mist. Equipped with a built-in soft light nightlight, the doTERRA Petal Diffuser will add a gentle glow to any dark room, so if you're someone who can't sleep in total darkness, this diffuser might be a great way to get your oils in while fighting away the boogie man!
Finally, if you are somebody who doesn't like to fool around with a load of buttons and settings, look no further! The doTERRA Petal Diffuser only has two buttons that control the timer and nightlight.
That's it!
Unfortunately, this diffuser probably isn't for the customer looking for something chic to put on display. Although its simplicity is what makes it so user-friendly, the doTERRA Petal Diffuser does lack the sophistication of some ceramic diffusers on the market.
Key Features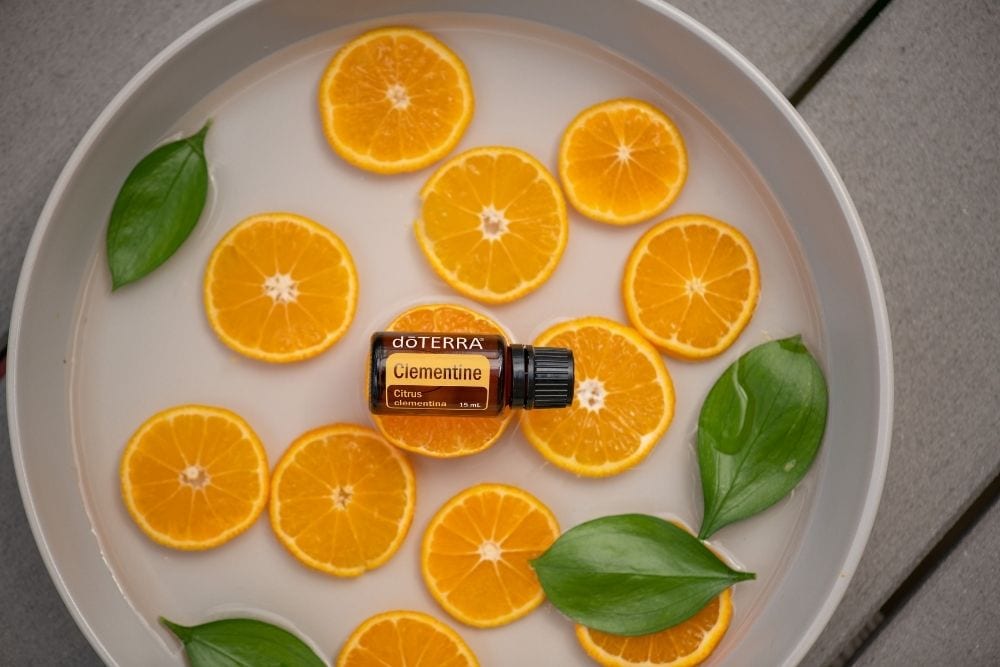 Timer
The timer is by far the best feature of this diffuser. You can choose from 2 or 6 hours of continuous mist, or opt for a 12 hour intermittent cycle that turns on and off every 5 minutes.
This means you can turn the diffuser on before getting into bed, knowing that it will shut off automatically after the timer has run out.
Want a steady stream of mist for 2 hours so that you can fall asleep in a room of lavender? Done.
How about a long workday made easier with five-minute increments of soothing sandalwood? Also done.
The possible uses for the customizable mist output are endless and we love it.
Mist Reach
One of the most annoying parts about some diffusers is that you can't smell them from across the room even though you can see the mist spewing out.
The doTERRA Petal Diffuser can fill-up to 330 square-feet with ultra-fine mist. In 2018, the average size of a room in the United States was also exactly 330 square feet, so this works out perfectly.
The small compact machine is an ultrasonic diffuser, which means it is able to have such a vast reach by using high-frequency vibrations (ultrasonic) that turn the water and oil into small particles, creating a mist that is wafted up around your space.
Long Cord
Although having a long cord might seem like an unimportant feature, it actually makes using your diffuser significantly more convenient. No more having to worry about finding a super close socket when you want to move the projection of mist further or closer away.
The doTERRA Petal Diffuser cord comes in at six feet, making it long enough to move to a different surface nearby without having to unplug it and disrupt the flow.
Tutorial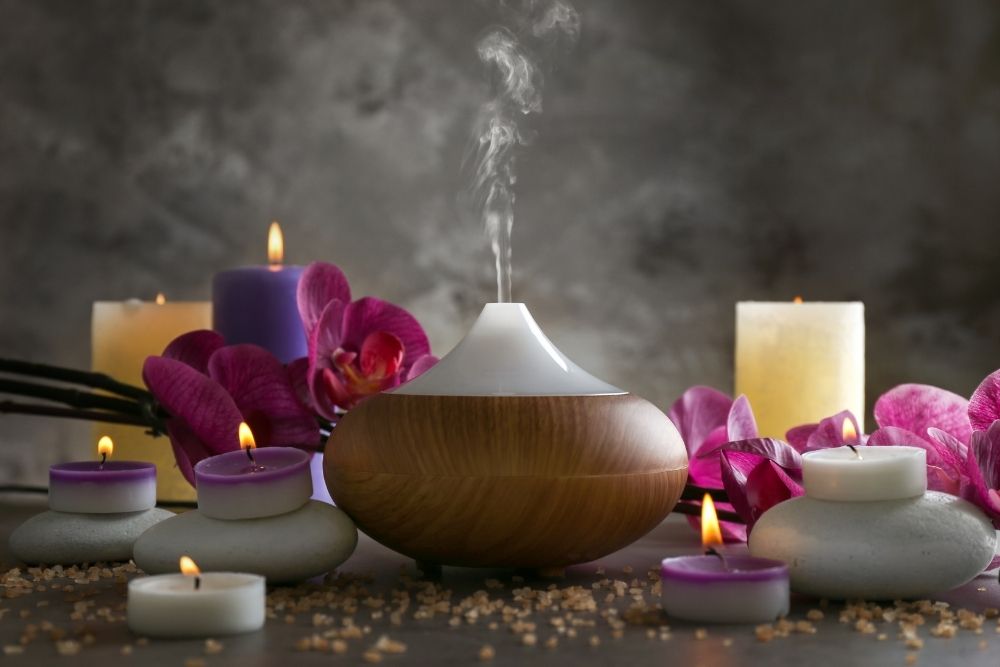 Like we mentioned, the doTERRA Petal Diffuser is a simple two-button machine, making it very user-friendly. But if you're someone who needs a visual when learning how to work something new, here are a few helpful videos to watch!
Amy from Amy's Ashram on Youtube does a fantastic job walking her viewers through how to use and clean the doTERRA Petal Diffuser. She also throws in some great tips including how much oil to use and even a DIY blend suggestion!
One thing to keep in mind about Amy's video is that she has the older diffuser model with one and four-hour timers. So do keep in mind that if you have purchased your diffuser more recently, the timings will be 2, 6 and 12 hours on your device.
Tips on using your new doTerra Petal Diffuser - Amy's Ashram
For a more to-the-point tutorial, check out Lowina Blackman's unboxing and how-to video. She shows just how quick and easy it is to use the Petal Diffuser and even has a bit of fun while setting it up.
[EP46] doTerra Petal 2.0 Diffuser Unboxing | Home Essential Oils | How To Use doTerra's Diffuser
We recommend filling your doTERRA Petal Diffuser with their Balance Essential Oil Grounding Blend. This blend helps manage anxiety and promotes relaxation.
Two things we know we need for a long peaceful sleep.
User Reviews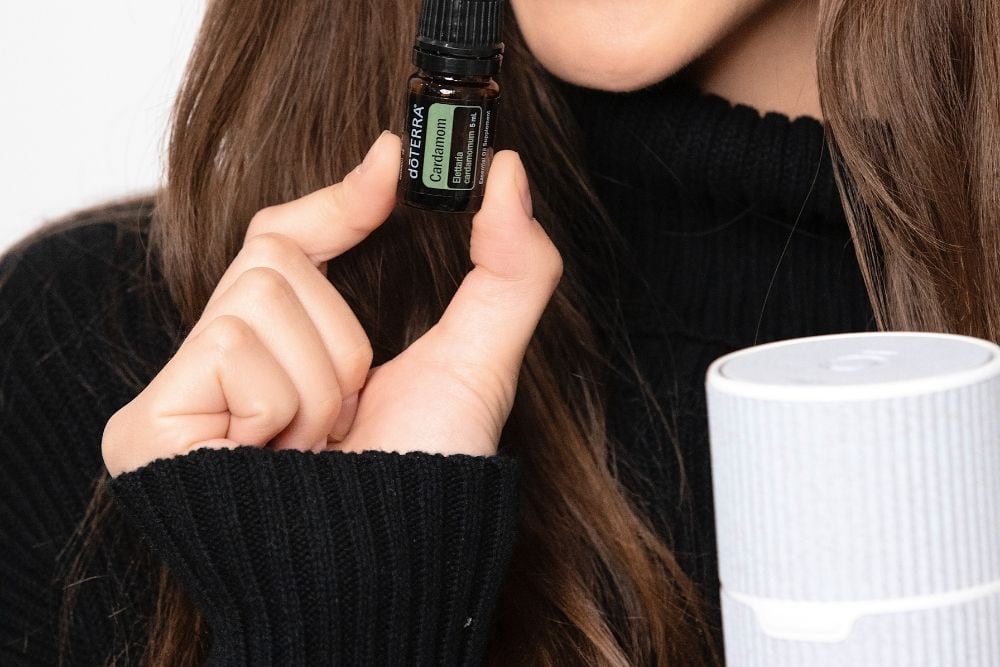 People love the doTERRA Petal Diffuser! And so do we!
The amount of water that the diffuser can hold takes the pressure out of having to worry about refilling it. Although naturally, if you have your diffuser set to a twelve-hour timer, you might want to keep a bottle of water nearby for a quick mid-session refill.
The majority of recent doTERRA customers are totally in love with the product. Some have even bought multiple so they can have a Petal Infuser in every room.
The Petal Diffuser is generally reliable, easily portable and affordable for the quality of it. Many customers have previously owned cheaper diffusers and they all prefer doTERRA's!
While many say that is that it is worth the money, some consumers aren't as sure. Many customers have received potentially defective diffusers that either stopped working after a few months or never worked from the beginning.
Luckily, doTERRA has a contact page on their website so people can easily get in touch with them if something like this happens, but keep in mind that doTERRA does not support any products sold on Amazon.
Buy from them directly if you want to receive customer-service!
Alternatives or Competitors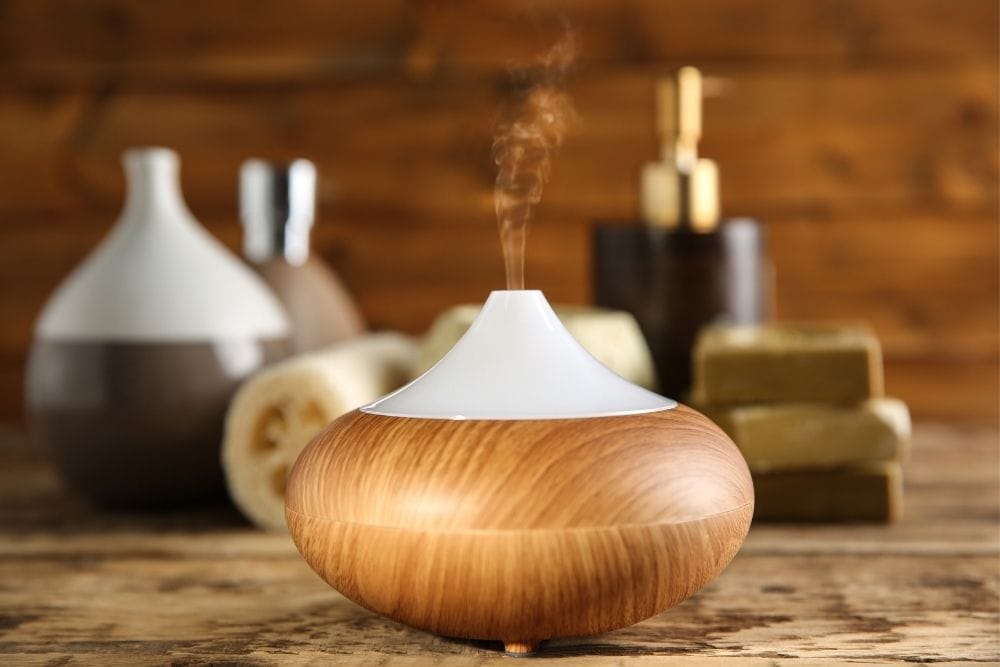 Dawn Aroma Humidifier
If the idea of the doTERRA Petal Diffuser isn't doing it for you, but you still want to buy from the brand, we recommend the doTERRA Dawn Aroma Humidifier. Costing less than ten dollars more than the Petal Diffuser, this alternative might actually suit your needs better!
Although the reach of the Dawn Aroma Humidifier is slightly less at 270 square feet, it can run for up to 22 hours on low-mist mode, giving you almost an entire day of delicious smelling air!
The diffuser has a quiet mode, perfect for bedtime or when you're on the phone with an important client. You can even add more water and oil without taking the cover off!
VicTsing Essential Oil Diffuser
If you want the best of the best, you need to get the VicTsing Essential Oil Diffuser. With four timer options, seven different ambient lighting colors and a 300 milliliter water container, you will never want to go back to anything else.
It's also only thirty dollars, and will shut off automatically so you can turn it on before bed and snooze stress-free!
Aesthetically, the VicTsing Essential Oil Diffuser looks way more sophisticated than the simple plastic design of the doTERRA Petal Diffuser. The sleek wooden shape will blend-in with any home.
Conclusion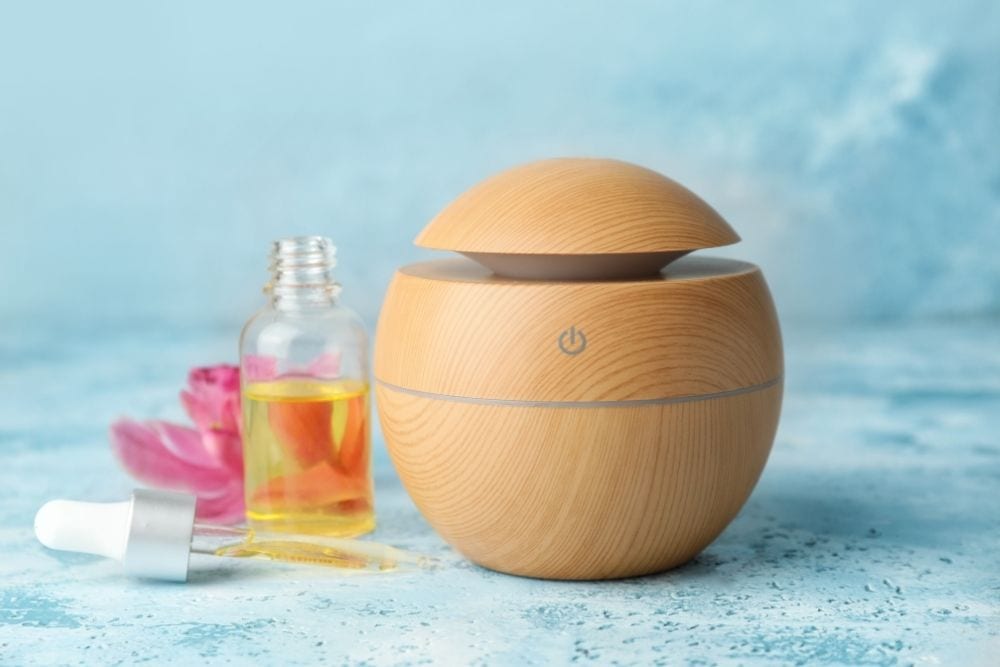 If you're looking for a simple diffuser from a brand you trust, look no further than the doTERRA Petal Diffuser.
Easy to use, clean, and move, this diffuser might be what you need to get a good night's snooze.
Although it is a little more pricey than some diffusers on the market, it is generally pretty affordable and well worth it.
Remember that doTERRA is a Multi-Level-Marketing company, so if supporting an MLM makes you uncomfortable, order the VicTsing Essential Oil Diffuser. You won't regret it!
If you decide to get the doTERRA Petal Diffuser, let us know your thoughts. We would love to hear your opinion!
Happy oiling, and stay safe!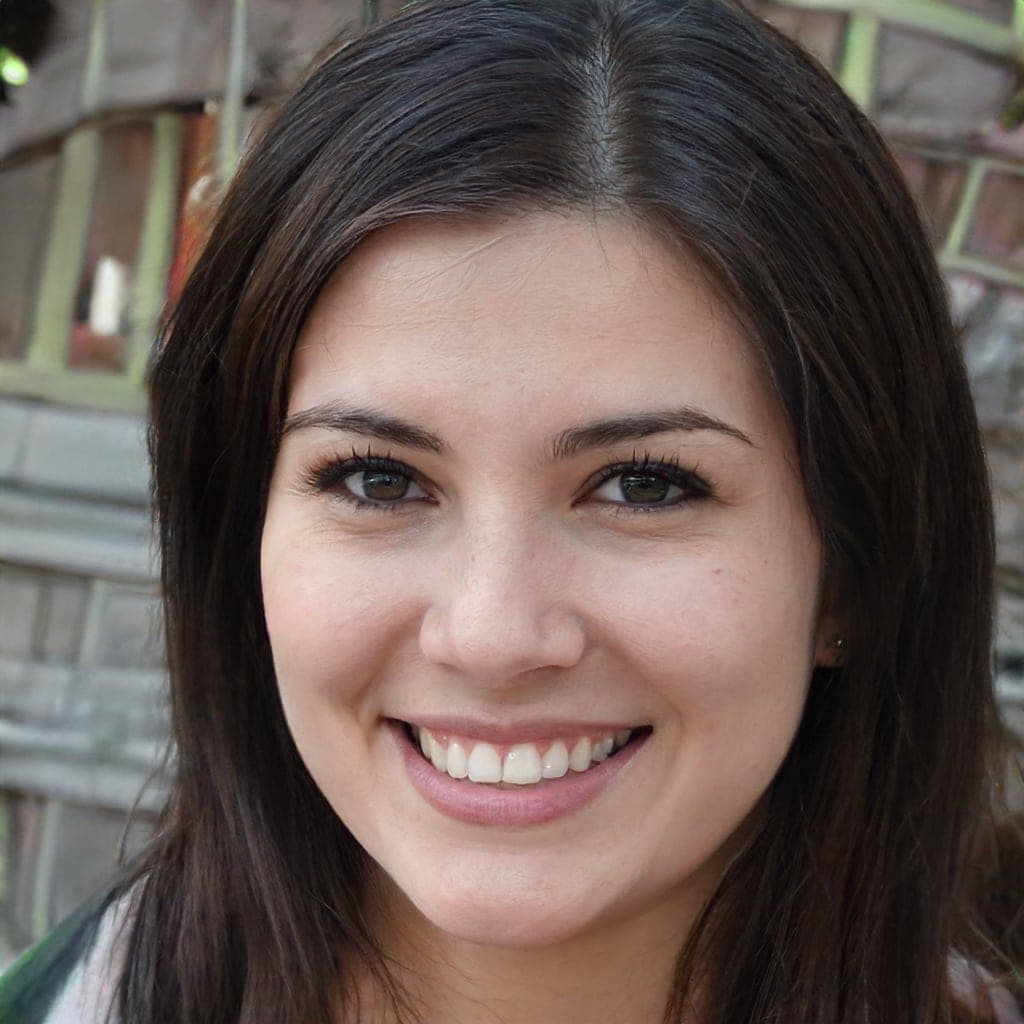 I currently work as a medical receptionist, but my ultimate goal is to work as an occupational therapy assistant. Helping others achieve a better quality of life is something I'm after. That's one of the main reasons I started this blog. Learn more about me.