Mountain Rose Herbs is an American company that was originally founded in 1987 when the mail order side of a small herbal business was given to its founder, Rose Madrone. Over the decades, Mountain Rose Herbs has gone organic, became a zero-waste company, moved the operation from California to Oregan, and has continued to see growth in sales, even after the hit of Covid.
Understandably, Mountain Rose Herbs prides itself in being USDA organic, Non-GMO verified, Kosher, fair trade, an EarthShare partner, a certified B Corp (meaning that they provide general public benefit), and a certified zero waste facility. All of these certifications and elements contribute to Mountain Rose Herbs' environmentally and ethically sustainable mission.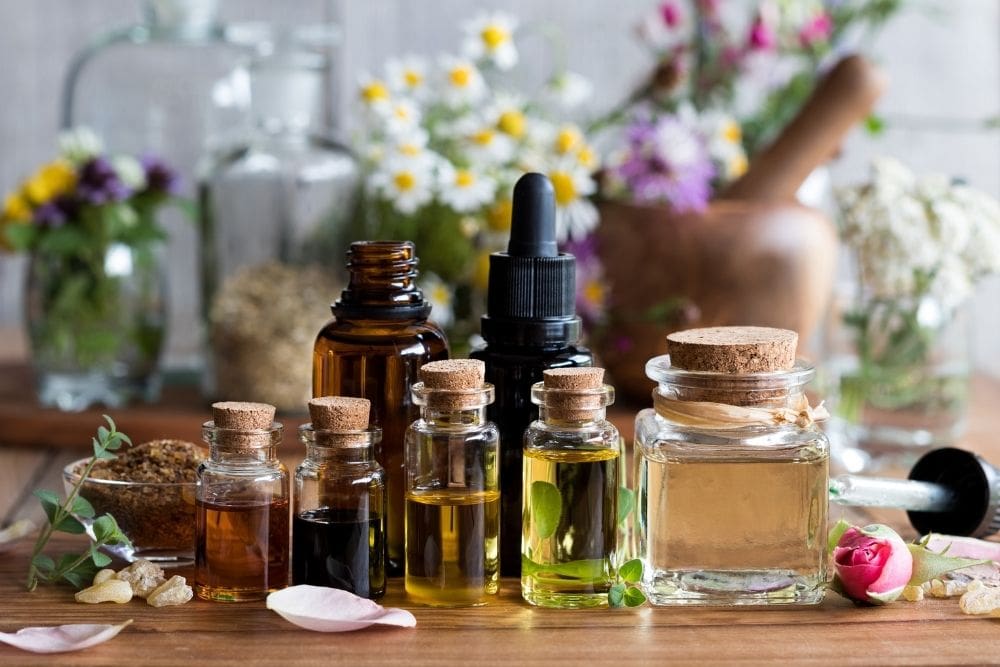 The company also has one of the largest organic essential oil selections on the market. Their oils are purchased from essential oil distillers from all over the world, from Morocco to the Philippines!
The exoticness of worldly essential oils sounds fantastic, but using so many outside farms to source their products is risky. How can the consumer (and even the company) trust that the oils are 100 percent pure?
This is certainly something to keep in mind. Besides this little question mark, we love the Mountain Rose Herbs essential oils and everything they stand for environmentally!
Who is Mountain Rose Herbs for?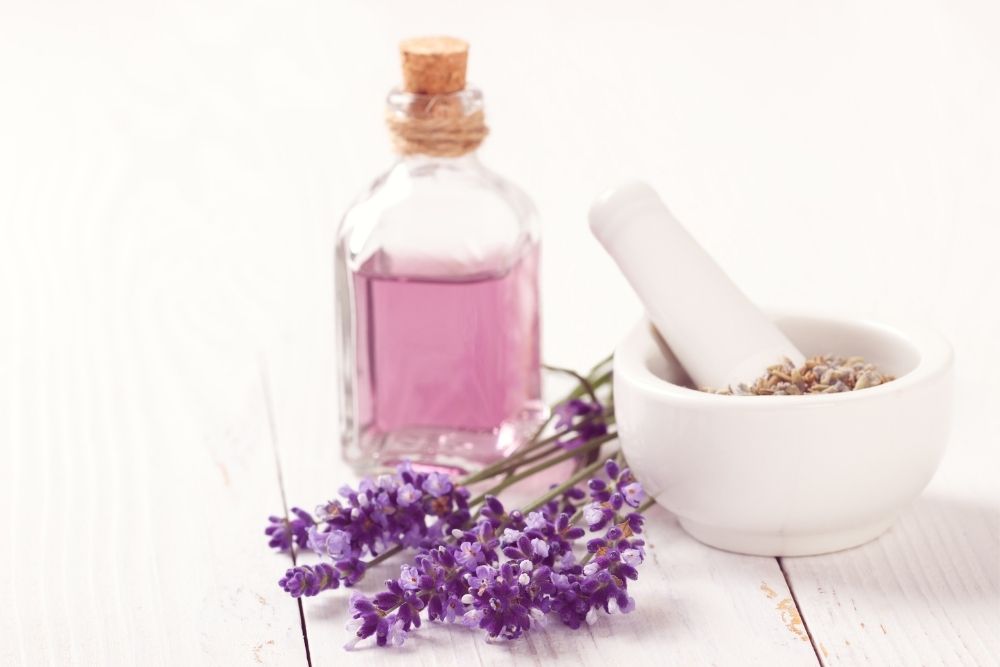 Consumer's Advocate study aside, Mountain Rose Herbs is for the customer looking for anything and everything related to essential oils. Their giant selection is perfect for the educated oil user looking for new single oils and blends to test out.
These essential oils are great for customers who want very specific or hard to find oils to soothe particular ailments, or to use in a blend recipe.
Need cajeput oil for a toothache? Done!
How about mandarin oil to relax after a stressful day running around? They have it!
What about parsley seed oil for a pain-relieving massage? Mountain Rose Herbs has you covered!
The information beneath each product describes the oil's Aroma, Constituents, Blending & Uses, Packaging, and Safety. This helps a beginner who might need a little more information about a product before purchasing it.
Every oil comes with a safety warning about using undiluted oils on the skin, which we appreciate. The warning also says not to ingest any oil without a qualified expert, but in our opinion, you should never be ingesting any essential oils.
Our only concern is that Mountain Rose Herbs' selection might be overwhelming to someone new to the essential oils world. Although they do have a herbal education blog that features a lot of information about using and blending your oils, depending on how much time you want to spend digging for the right article.
Mountain Rose Herbs is also, for the most part, pretty affordable, especially considering it only sells certified USDA organic products. However, the price does vary greatly depending on the type of oil.
Product Lines and Features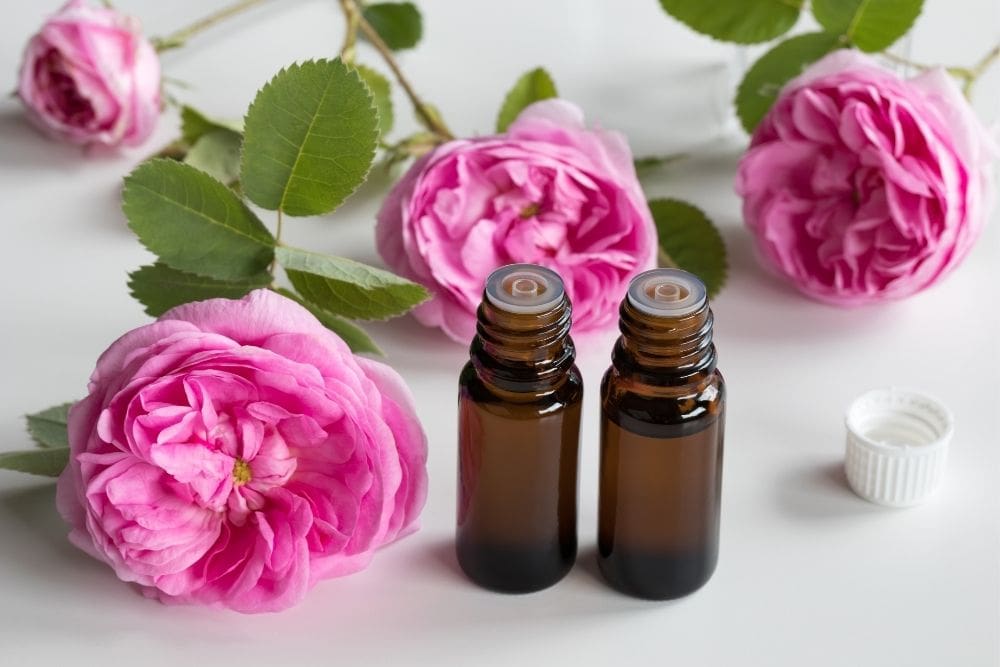 Essential Oil Blends
We were surprised to see that Mountain Rose Herbs only carries six essential oil blends, especially when they have the largest selection of single oils available on the market. Even considering that all the blends are created in-house in small batches, there are many other companies out there that sell a larger variety of blends.
The blends are "Breathe", "Calming", "Pick-me-up", "Shield", "Sleep" and "Support. Although Mountain Rose Herbs says that these can also be used for cleaning or in other recipes, we wish they would give a little more to work with in terms of selection.
It would also be nice to read a little about why they selected that particular blend of oil. This addition would be especially useful for a newcomer trying to figure out exactly what they will get out of using a certain blend versus another.
Lavender Oil
The Mountain Rose Herbs Organic Lavender Oil is one of their best sellers. It smells fresh and budget-friendly.
To put this price into perspective, Earthroma's lavender oil is a bit different.
It is important to note that any bottles larger than 2oz (60 milliliters) sold by Mountain Rose Herbs, including the lavender oil, do not come with an applicator, which might lead to spillage if you aren't careful. So be sure to have a dropper on hand if you decide to treat yourself to a larger size of their best seller!
Essential Oil Kits
What Mountain Rose Herbs lacks in oil blends, they make up for in their essential oil sets. Perfecting for the budding oil enthusiast, the nine oil kits each contain five to six individual single or blended oil bottles.
Our favourite is The Lovers Essential Oil Kit, which contains a delicious blend of Australian sandalwood, clary sage, palmarosa, patchouli, and ylang-ylang to inspire affection, intimacy, and closeness.
Unlike the standard oil blends, Mountain Rose Herbs takes the time to explain the reasoning behind each oil. This way, the customer can decide what amounts of each oil to put in, depending on what they want to get out of their oil experience.
How to Get the Most Out of Mountain Rose Herbs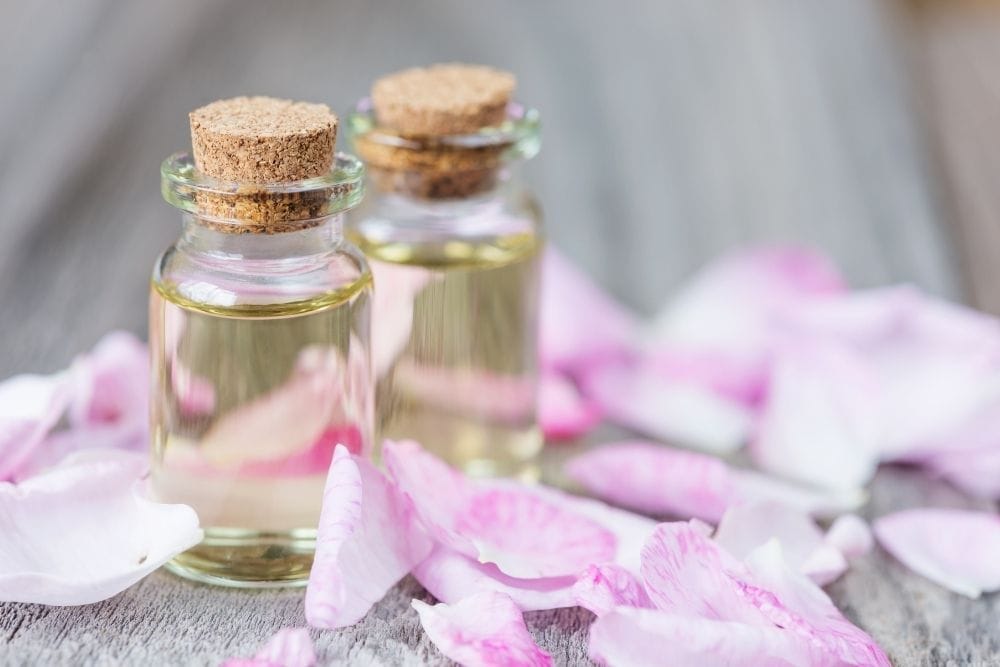 Like any established company, Mountain Rose Herbs has a Youtube channel that educates, inspires, and entertains. They have a whole playlist of original videos dedicated to teaching customers how to use their essential oils.
Here are some of our favourite videos from them:
The "Creating Essential Oil Roll-On Perfume Blends" video is simple and beautiful to watch. However, we do wish they would stress how important it is to stick to the recipe when making topical essential oil products.
Mountain Rose Herbs is careful to blend their pre-made roll-ons to 2% with fractionated coconut oil, which is great because applying essential oils directly to your skin is dangerous! So please exercise that same amount of caution when diluting your own oils at home.
Creating Essential Oil Roll-On Perfume Blends
The "DIY Yoga Mat Cleaning Spray Recipes" video is really exciting to watch. Not only does the recipe include a DIY blend of essential oils, but it starts with a thyme and witch hazel base which makes the whole tutorial feel a lot more innovative and unique compared to generic corporate media.
DIY Yoga Mat Cleaning Spray Recipes
Finally, Mountain Rose Herbs even makes videos on how to use their oils in the bath, demonstrating how versatile essential oils can be. The "How to Make Herbal Bath Salts" Youtube video gets us excited to run a hot bath and soak in a yummy blend of Epsom salts, essential oils, clay, and other rejuvenating goodies!
Just make sure to follow their guidelines of only using one to two tablespoons in your bath water!
How to Make Herbal Bath Salts
Customer Service Reviews and Issues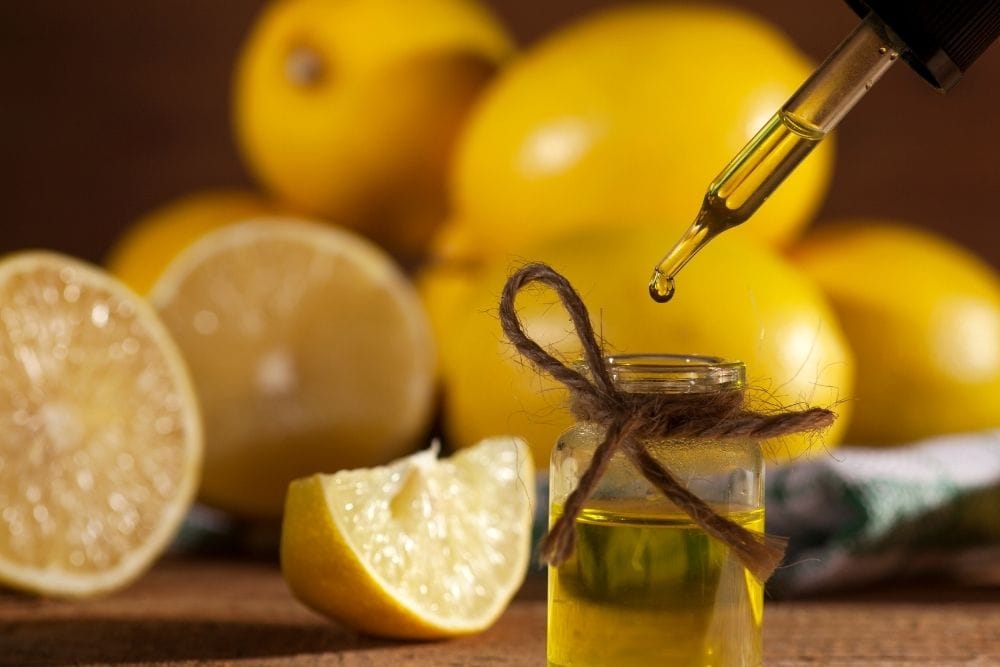 Mountain Rose Herbs has a large fanbase of both new and returning customers that are happy with the quality of the products and the business overall.
But not everyone is happy with Mountain Rose Herbs and for better or for worse, it doesn't have to do with their product as much as what is happening after customers place their order.
The biggest issue Mountain Rose Herbs is having right now is delays in shipping and unsatisfactory customer service. A quick skim on TrustPilot will give you countless one-star reviews of a company that has acknowledged their delays but as far as we can tell, this issue has been going on since the pandemic hit and they have still not been able to work out a better shipping system.
They have been difficult to get in touch with and don't have a great record when it comes to their communication skills. Many people had never received order confirmation emails and some even had outstanding orders!
We never like reading about unhappy customers!
Although not everyone is having issues with customer service, it is enough for there to be a distinctive trend.
Alternatives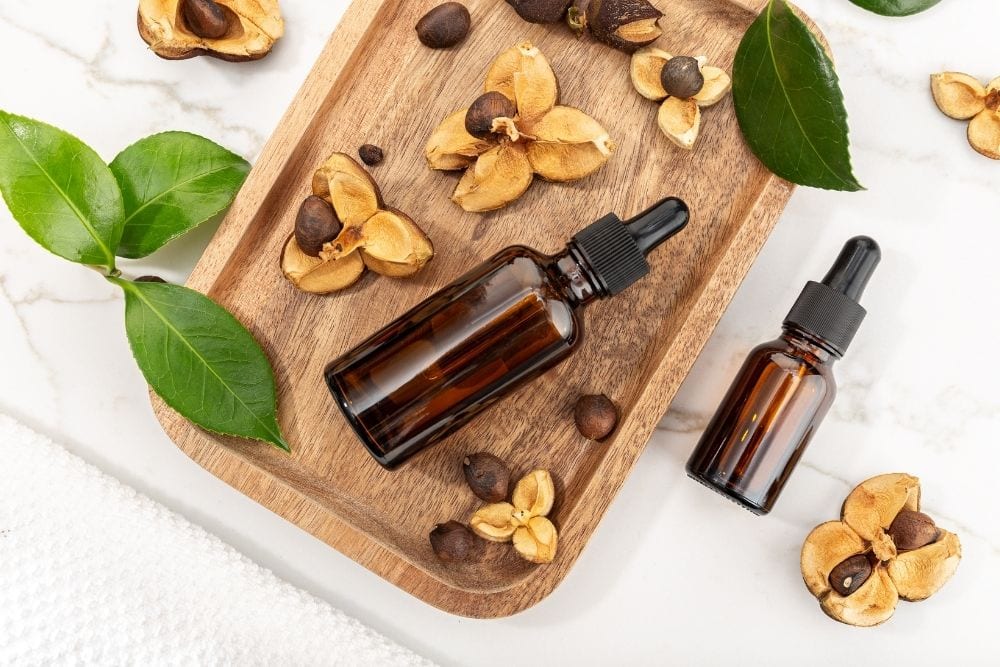 Here are a few alternatives to Mountain Rose Herbs!
Young Living
In our opinion, the best essential oils are the ones made directly by the company selling them. If the company isn't fully involved in making the oils, which can be an expensive and time-consuming process, how are we supposed to be sure that everything is 100 percent pure?
Young Living makes all of its own essential oils and has a "Seed to Seal" process so they are in control of their product every step of the way. They even own all of their farms!
This is reassuring, especially when most essential oils brands just purchase plants from third-party farmers.
There are a few downsides to Young Living though; they are quite expensive, not certified organic, and are an MLM. Do what you will with that information.
However, if your priority when buying essential oils is purity, Young Living is your best option. The cost might be worth feeling reassured that you know exactly where your oils come from!
Try out the very popular Young Living Thieves Essential Oil, an aromatic blend of clove bud, lemon peel, cinnamon bark, eucalyptus leaf, and rosemary leaf.
Plant Therapy
If you are looking for the best organic essential oils on the market, check out Plant Therapy. They are USDA Organic Certified and have a wide range of essential oils and blends to choose from.
Plant Therapy is also incredibly affordable and although they may not have the giant selection that Modern Rose Herbs does, they still carry a large variety of single oils, so we still think they are pretty great.
The Plant Therapy Essentials Gift Set includes the top six essential oils needed to being exploring with oils and all for less than 30 bucks!
Conclusion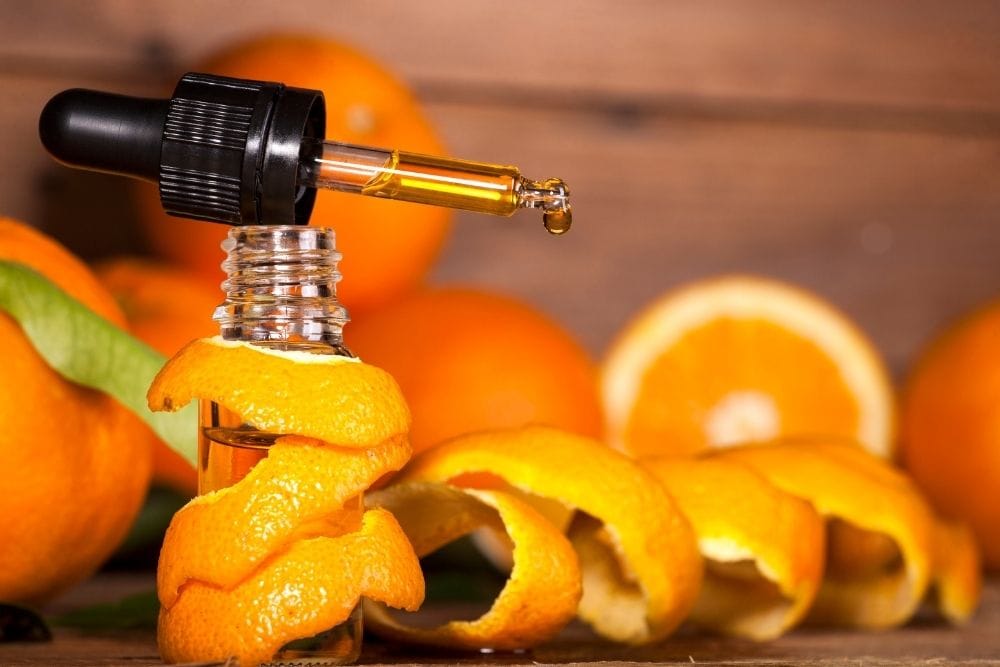 Mountain Rose Herbs has a few things to work on. We aren't happy with their customer service reputation or the fact we don't have all the information about where their oils come from.
On a more positive note, their prices, large selection, and the fact that they are organic are all fantastic components of a company we want to like! Their blog, Youtube channel, and descriptions for each oil are all fun ways to learn more about using essential oils. If there's one thing Mountain Rose Herbs is not lacking, it's resources.
If the fact that Mountain Rose Herbs has every oil under the sun is irresistible to you, by all means, give them a go! Just know that you might have to wait a little longer for shipping and to take their pledge to purity with a grain of salt.
Have fun shopping and remember, always dilute your oils if you are going to apply them to your skin!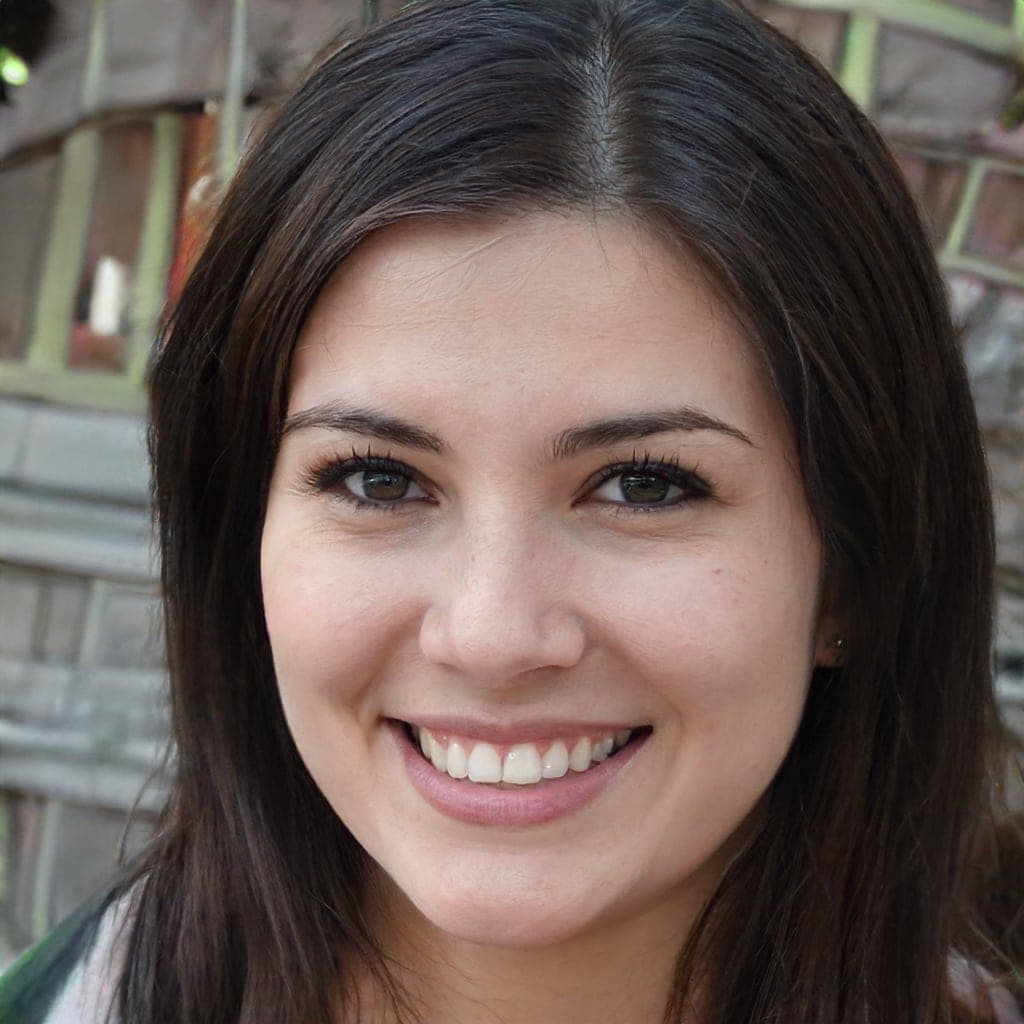 I currently work as a medical receptionist, but my ultimate goal is to work as an occupational therapy assistant. Helping others achieve a better quality of life is something I'm after. That's one of the main reasons I started this blog. Learn more about me.