Edens Garden is an American women and family-owned organic essential oils company with over 250 different affordable single oils and synergy blends. Founded in 2009 by its CEO Grace Martin, Edens Garden prides itself in providing both quality and value in its products.
Grace Martin is a faith and nature-focused businesswoman, mother, and wife who started Edens Garden in her husband's parents' garage after being inspired by how pure and cleansing nature and essential oils are to the body and soul.
The Edens Garden's mission is right its name:
Effective – All oils are 100% therapeutic grade
Dedicated – Claim to be a "customer-first company"
Educated – Provide original educational blog posts for customers
Natural – Synthetic and pure products & Eco-conscious
Safe – All oils are Gas Chromatography/Mass Spectrometry tested via a third-party company
Edens Garden is also partnered with two Christian faith-based charities that are both dedicated to helping teens and young adults find their path in life in a spiritually fulfilling manner.
As far as Edens Garden's reputation goes, it has been voted the #1 non-MLM essential oil company for three years in a row via a nationwide poll.
Who is Edens Garden for?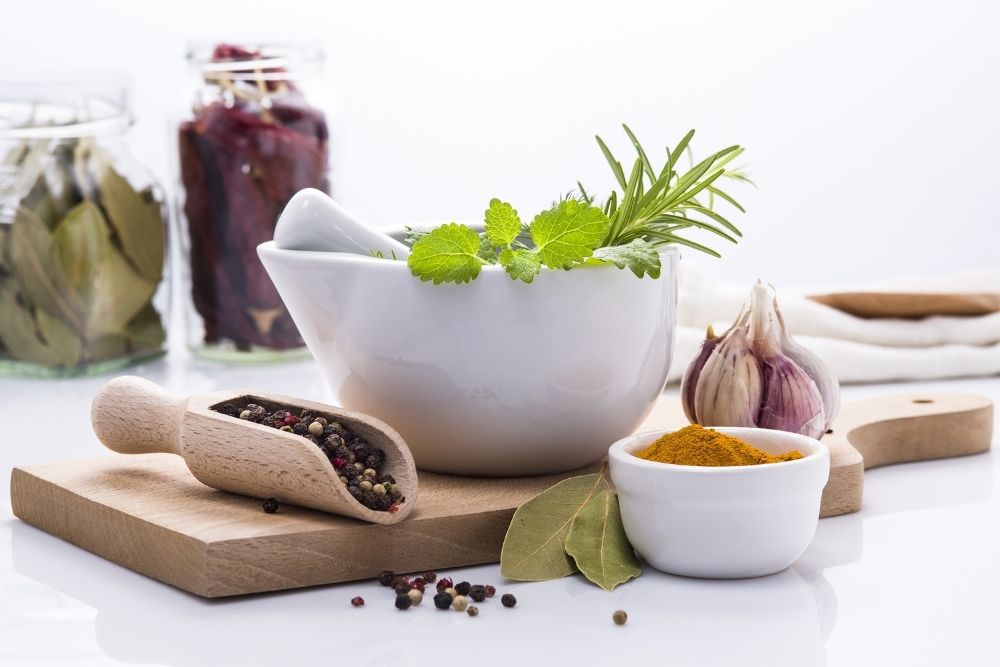 Firstly, Edens Garden essential oils are definitely for the customer on a budget. With some oils being reasonable for a 5-milliliter glass bottle, you don't have to break your budget to be able to incorporate essential oils into your daily routine.
The company can afford to do this by selling directly to its consumer base online. Without additional retail fees to a Multi-Level-Marketing system in place (which is very popular in the essential oils industry), Edens Garden can make a better profit off a lower price.
However, this value doesn't seem to take away from the reliability or quality of their oils and other products. Edens Garden uses steam distillation and cold press for most of their oils.
Both of these processes ensure that the plant oil extraction does not diminish the quality of the final result- which is particularly important when essential oils' main appeal is their high levels of concentration.
Edens Garden oils are also for the beginner. Every product — whether it's single oil, blend, or even a carrier oil — comes with a detailed description of its history, origin, potential uses, and benefits, consistency, and scent notes.
The fact that Edens Garden sells a wide variety of carrier oils also makes it super convenient for the beginner, who may not always know how important carrier oils are to your essential oil routines.
Their website is essentially a 'one-stop shop' for all your oil and oil-related needs, and because of its pledge to its customers, it is all very convenience-based. Perfect for busy on-the-go moms and/or professionals who are also interested in pure high-quality plant essences.
What's so great about Edens Garden is how practical and transparent it is. They don't compromise on quality and offer a fantastic 'No Questions Asked' return policy.
So, who is Edens Garden NOT for? The essential oils are probably not for the customer looking for luxury packaging, branding, and pricing.
If you're looking for a fancy gift to impress a family member or partner, Edens Garden isn't necessarily the first place we would recommend going to.

Here are some of our favourite lines of the Edens Garden brand:
Synergy Blends
Edens Garden has over 75 therapeutic and pure essential oil blends. Their blends have an incredible range of uses, so there really is an oil blend for everyone, all the time.
From a cleaning blend that both scents and sanitizes, a breathe blend that soothes your sinuses, to a cellulite blend that helps tightens skin and increases circulation (but don't worry, we think cellulite is natural and beautiful)! Every blend's page has a detailed description and ingredients so you know exactly what to expect from your online purchase.
They even have a 'Blend of the Month' if trying to sort through their vast collection gets overwhelming.
The Edens Garden Fighting Five Synergy Blend is one of their more popular blends and is significantly less expensive than identical blends by other essential oil companies. Give it a go and let us know what you think!
Kid-Friendly Range
Parents should always exercise extreme caution when using essential oils on children. Edens Garden's "OK for Kids" line can help parents navigate which oils are safe for their children, and how to use them safely to avoid skin irritation or any other possible adverse reaction.
Their kid synergy blends feature fun, cute colorful labels with names like "Bee Happy" and "Study Buddy" decorated with sweet drawings. For example, the "Tummy Aid" synergy blend features cartoon penguins and was formulated to ease kiddies' tummies after lunch isn't sitting right or a bout of car sickness.
Try the Healthy Hero Synergy Blend to boost your child's immune system!
Edens Garden has also included single oils and blends from their other lines that are kid-friendly on the "OK for Kids" page so parents aren't left guessing about other product's safety – regardless of if they have a cute penguin on them!
All "OK for Kids" products are not recommended for children under two years old, and we highly encourage you to ask your pediatrician before using any oil on your child — despite if Edens Garden says it's safe.
Roll-Ons
The best part about the Edens Garden roll-on line is that everything is already pre-diluted. Because diluting your oils before applying them directly to the skin is absolutely essential, buying a pre-mixed oil is incredibly convenient and stress-free.
Their roll-on range is also very affordable. You can also buy empty roll-on bottles on their website so you can make your own topical blends.
The Edens Garden spirit-lifting Guardian Synergy Blend Roll-On wards off bad vibes and attracts positivity. Try it out on a day that you just aren't feeling like yourself.
Like Edens Garden's synergy blends, they have a vast roll-on selection for your mind, body, and soul. In fact, a lot of their blends and blend sets have been made into diluted roll-ons that you can throw in your bag.
Carrier Oils
We love carrier oils here because properly diluting your oils is so important. So the fact that Edens Garden carries (no pun intended) a decent selection of them is fantastic.
From a classic almond oil to a more exotic-sounding cucumber seed oil, these oils can be used to dilute or just to moisturize. Edens Garden makes a point of listing what key vitamins each oil contains, so you can fulfill any dermatological needs you might have.
Their best-selling carrier oil is a Jojoba Carrier Oil, which even comes with a pump for easy access!
Diffusers
Edens Garden has a beautiful selection of electronic and manual essential oil diffusers. We love how you can choose from multi-colored diffuser bracelets, modern-looking ceramic electric diffusers, a simple wooden reed diffuser, or even a fancy-looking terrazzo stone diffuser.
The Black Diamond Diffuser looks like it's straight out of a science fiction movie, and will be sure to impress any guests!
They even have an Aromaride Essential Oil Car Diffuser Vent Clip so you can soothe your mind while stuck in traffic to and from work!
Edens Garden offers a great variety of ways to burn oils stylishly and plenty of other ways that don't involve burning your oils at all!
Hand Sanitizer
It goes without saying why you probably want to carry a hand sanitizer with you right now. Edens Garden's FDA-approved Unscented Hand Sanitizer Spray in a glass bottle is the natural option that fights germs without hurting your skin.
On their website, they have an informative FAQ beneath the product's page for those worried about staying sick-free and safe. We love that the high alcohol percentage of the product ensures bacteria and inactive viruses will be kicked to the curb.
Our Favourite Feature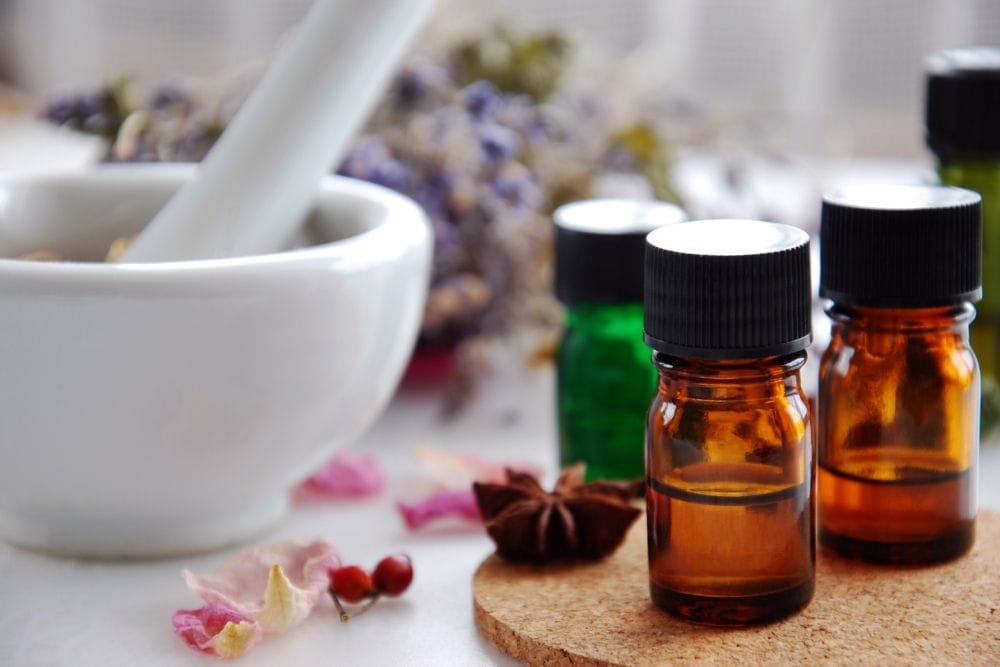 Educational Blog
Edens Garden's aesthetically pleasing blog offers up a wide range of information pertaining to essential oils from fertility to anxiety. Their blog posts are packed with knowledge and have sources listed at the bottom of the page to ensure they are keeping credible.
However, some information should be taken with a grain of salt as not all of their sources are very relevant.
For example, two of their sources for the "Top Benefits and Uses of Copaiba Essential Oil" are studies done on rats, one in 2014, and another one in 2017 (and then the third one on mice!). Rodents do not always react the same as humans, so using research conducted on them isn't very reliable.
Edens Garden fails to mention that these experiments were only conducted on rodents in their post, unfairly relying on readers to read through the sources.
Not all blog posts are science-based though. Some include DIY oil blends and behind-the-scenes information on how they make their products.
How To Get the Most Out of Edens Garden
Edens Garden has a Youtube channel with short, to-the-point videos on how to use different oils to heal aches and pains, or explaining the difference between similar-sounding blends.
This aesthetically pleasing video explains how to get rid of a tummy ache with a straightforward oil blend recipe.
Ease Nausea and Upset Tummy Naturally with Essential Oils
This easy-to-follow video walks you through how to clean the Edens Garden ceramic oil diffuser with water and vinegar.
How To Clean Your Essential Oil Diffuser

The essential oil sets are also fantastic and are perfect for the budding oil enthusiast looking to experiment.
From the diffuser to the single oil and blends, customers are generally happy with the price, and most importantly, the quality.
Many customers have also agreed that Edens Garden is a far better option than other brands like Doterra, especially since Edens Garden is not an MLM, which usually comes with a lot of ethical issues, along with the pain of trying to chase down a sales representative.
Overall, Edens Garden is a great alternative to more expensive brands. However, the packaging and strength of the scent appear to be inconsistent for customers.
Some customers have complained about bottles arriving without stoppers, or not being sealed properly. There is also a pattern with customers who have enjoyed many of Edens Gardens products that were then taken aback and disguised with the scent of one of two particular oils.
The tea tree oil has a distinct dirt scent that is a bit unappealing, especially if being applied topically, and although it wears off after a few minutes it is something to be aware of. However, because of how pure Edens Garden makes their products, their tea tree oil can soothe blemishes and acne-prone skin.
Alternative Brands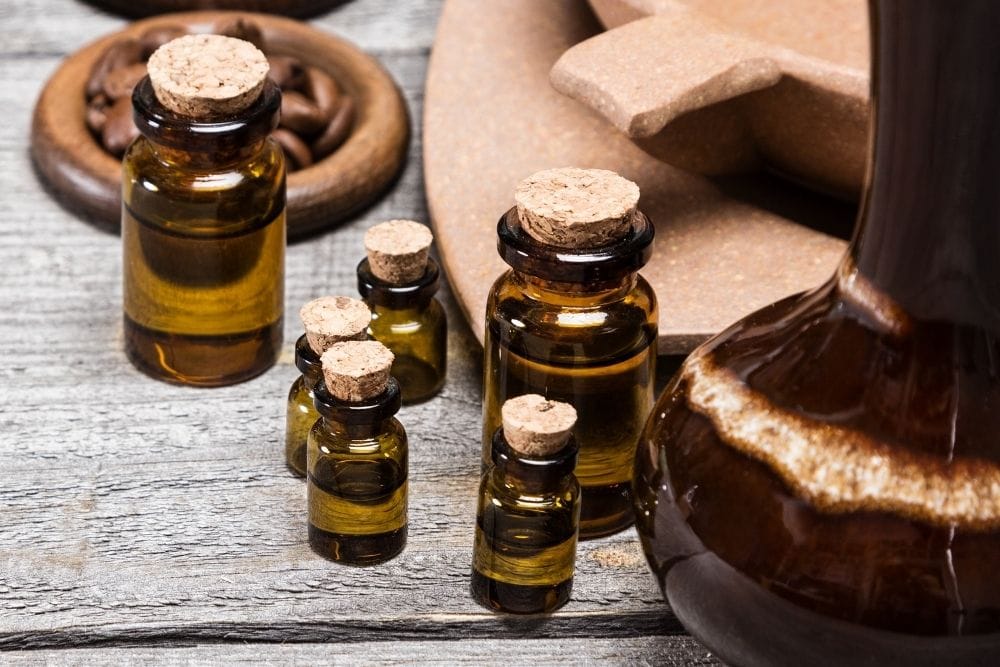 Looking for an alternative to Edens Garden? Try Plant Therapy!
Plant Therapy is similarly priced to Edens Garden and even comes with a few more bonus features.
For starters, you can buy essential oils in bulk! Many single oils, which are typically sold in 5-milliliter bottles, are available in 1 kilo and 5-kilo bottles on their website, upping the value even significantly.
Plant Therapy is also organic, third-party tested, vegan, and an EPA Green Power Partner. In terms of charities, instead of focusing on Christian-based organizations like Edens Garden, Plant Therapy donates to the Australian Red Cross Disaster Relief and Recovery Fund, Covid-19 healthcare workers, and the Africa Heartwood Project.
And if you thought Edens Garden had everything, just wait until you have a look at the Plant Therapy website! They sell cleaning supplies, CBD, and even essential oils and other products for your dog or horse.
We recommend their Tranquil Essential Oil Blend, a stress-melting blend of citruses, bergamot, and Cananga Odorata flower.
Conclusion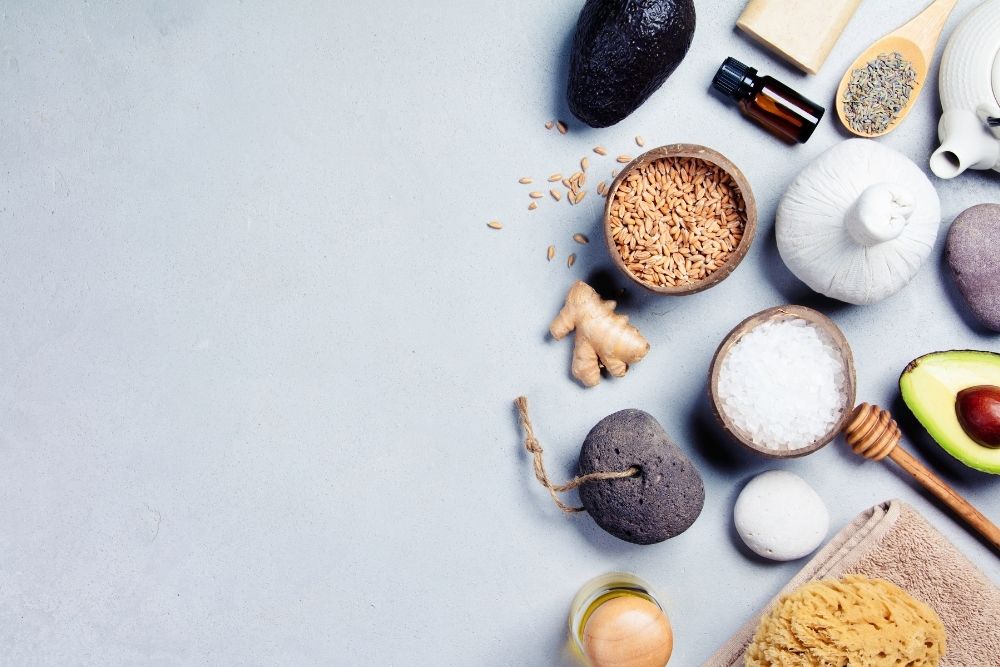 In conclusion, we think you should definitely try Edens Garden. It's affordable, easy to use, has a great return policy, and you can buy directly from their website or on Amazon.
From their blends and their kid-friendly range to their selection of pre-diluted roll-ons, we don't see a reason to not purchase from Edens Garden, and judging by the positive recognition they've received, it doesn't look like the company is going anywhere anytime soon.
We also love how they are not an MLM, so they have more time to focus on their product and customers rather than trying to recruit vendors.
BUT, we also love Plant Therapy!
If you have the time, we think you should try both and let us know which one is your favourite!
Happy Oiling!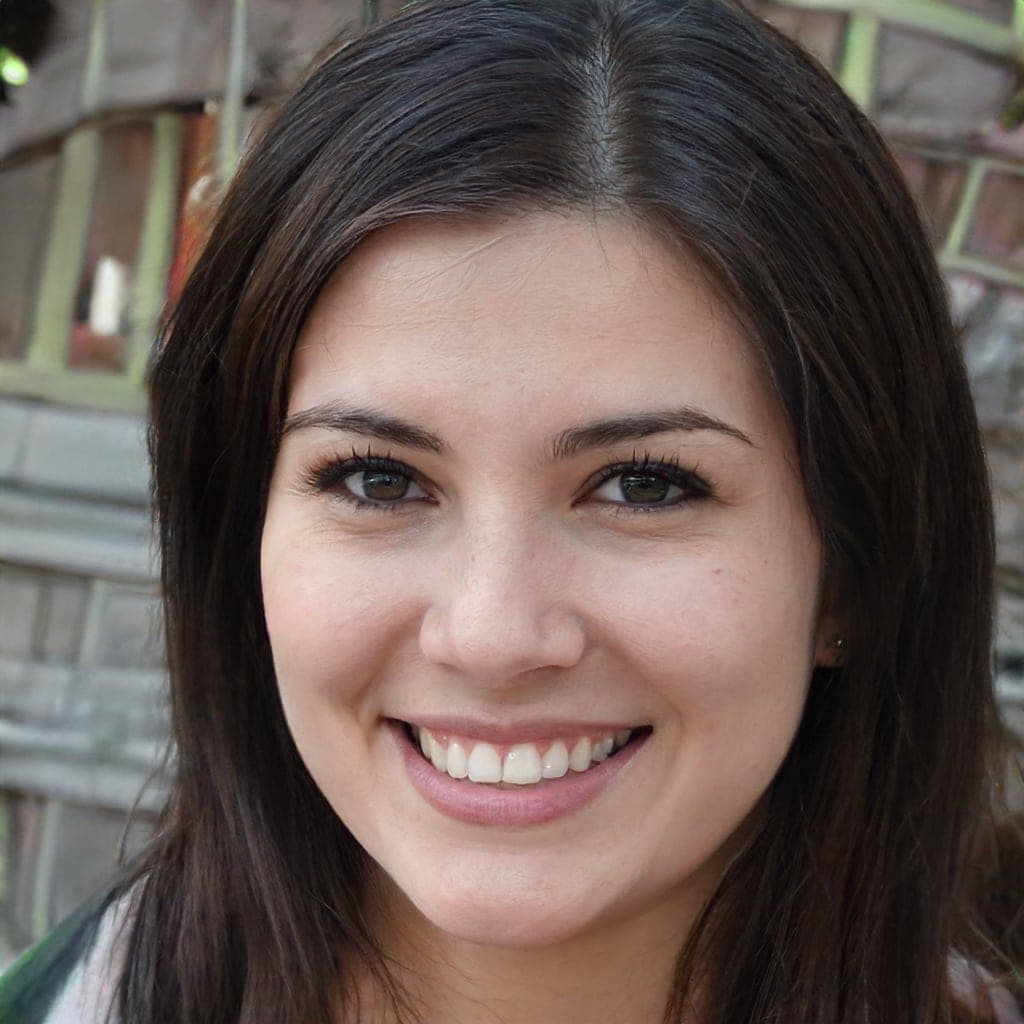 I currently work as a medical receptionist, but my ultimate goal is to work as an occupational therapy assistant. Helping others achieve a better quality of life is something I'm after. That's one of the main reasons I started this blog. Learn more about me.