Wouldn't it be nice to know about an essential oil brand before you buy it? I know I would!
Now, let's talk about NOW essential oils! You like what I did there?!
If you've ever researched what are the best essential oil brands, you will see that NOW essential oils are in the top 10. There is great reasoning behind this.
NOW Essential Oils History
Did you know the NOW brand started selling natural foods, supplements, and pet vitamins before ever creating essential oils? Who knew!
The NOW brand has over 1500 products! Here is a list of categories this company provides:
Supplements
Beauty Health
Essential Oils
Sports Nutrition
Natural Foods
Pet Health
In 1968, Entrepreneur, Elwood Richard, created a small chain of cheap health food stores, called NOW Food/Solutions. Elwood's obsession with natural products led him to create NOW essential oils.
NOW essential oils have been around for 30 years! This brand is so popular today because of Elwood's determination to keep his products in their purest forms and free of synthetic compounds.
Their philosophy is to pass the savings onto customers. A popular quote from Elwood Richard himself is, "You shouldn't ask why we're so affordable; You should ask why everyone else is so expensive."
This brand tends to fly off the shelves because of the great pricing, quality, and quantity you get. NOW essential oils are double the size of other essential oil brands and are extremely affordable.
Everyone wants great quality and a great price. These are the main reasons I personally own 11 bottles of the NOW Brand!
NOW is always making continuous improvements by changing out their labels to better market their natural essential oils. From what I see, this company has changed the label 5 times since its inception.
Their current label was created in 2010. The label is white, easy to read, and comes with a picture of the oil it contains.
Over the past 6 years, NOW has received numerous awards for their wonderful products. The awards they receive, prove their mission of high-quality products is fulfilled.
Just in 2019, NOW Essential Oils was considered the #1 Overall Brand in the essential oil category. NOW was also listed as the top seller of all essential oils 1 fl. oz. and larger.
Even today, the NOW brand is owned by the Richard family. NOW is considered one of the most extensive lines of natural products available.
With some history in our pockets, let's dive in!
Is The NOW Brand For Me?
Is this brand for you? The answer is, it depends.
If you are looking for a pure and natural essential oil that doesn't cost you 3 hours worth of pay, this is a perfect product for you!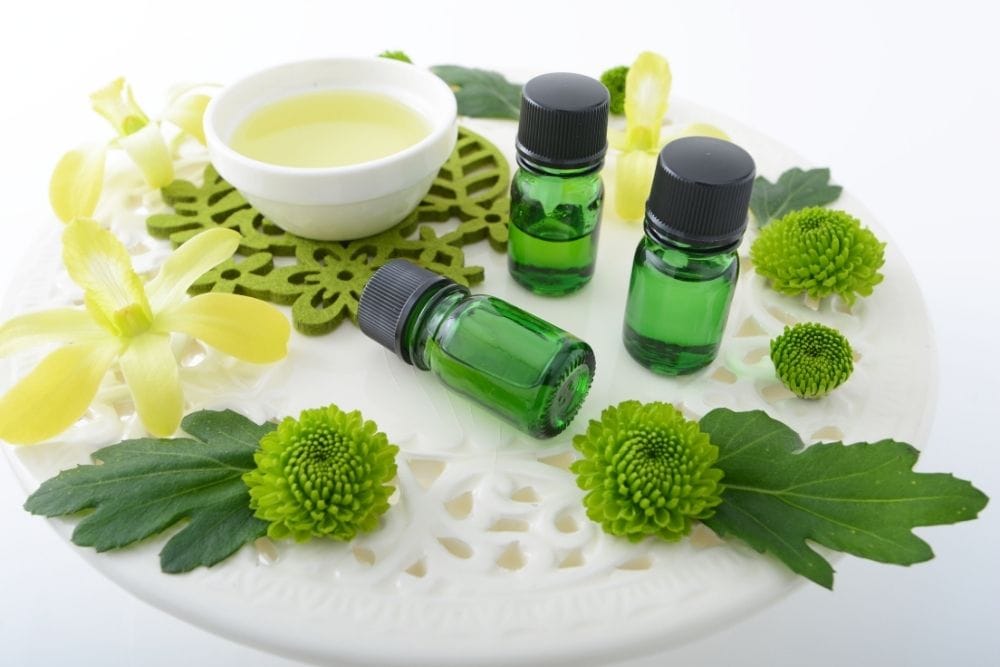 Do you own any pets and care about animal testing? NOW essential oils are cruelty-free and will never test essential oils on animals.
An interesting fact is there's no official grading system for "therapeutic quality." You might see these labels on essential oil bottles, but this label is only used for marketing purposes.
So if you don't see "therapeutic quality" written on the NOW essential oil bottles, don't let that deter you from buying this brand. NOW is a great brand because of its purity and price.
With NOW essential oils being 100% pure and undiluted, these oils are very potent. A few drops go a long way!
In any essential oil brand, skin irritation is a possibility. So regardless, if you use NOW or another brand like Aura Cacia, if you apply essential oils to your skin it may cause irritation.
No one likes rashes! If you have sensitive skin, research the specific essential oil you want to use and how to dilute it properly.
All of the NOW essential oil bottles come with labels. Looking at Cedarwood essential oil, the label cautions pregnant or lactating women should consult their healthcare practitioner before using it.
If you are a beginner, NOW recommends you follow their "suggested use" directions on the essential oil you plan to use. If you are a reader like me, there are plenty of reference books and websites that can teach you how to use essential oils safely.
An easier way to know about NOW's essential oil precautions is checking out their Safety Data Sheet on their company's website. Beats googling essential oil safety for hours!
NOW Product Lines & Feature Overview
NOW has several product lines to choose from. Listed below are the types of products you can find:
Essential Oil Roll-Ons
Pure Essential Oil Blends
Essential Oil Blends with Jojoba Oil
Organic Essential Oils
Essential Oil Kits
Pure Essential Oils
One of the most popular product lines is Organic essential oils. This product line has 17 essential oils that are distinguishable by their green-tinted labels and organic symbol stamps.
NOW Organic Essential Oils Include:
Atlas Cedar
Bergamot
Cinnamon Cassia
Citronella
Clove
Eucalyptus
Geranium
Lavender
Lemon
Lemongrass
Orange
Oregano
Patchouli
Peppermint
Rosemary
Spearmint
Tea Tree
The organic essential oil product line is 100% pure and is not mixed with other oils. Pure is popular!
NOW organic has 4 top seller scents: Lavender, Tea Tree, Peppermint, and Lemon. You can buy these in a 4-pack labeled Let It Be Organically Organic Essential Oils on Amazon.
The downside of the 4-pack is how quickly it sells out. Another negative is they come in 10ml bottles instead of 30ml.
The best product in this line up is the 30ml bottle of lemon essential oil. When comparing lemon to the other scents in the organic lineup, it has the least negative reviews.
If you like the easy route and you don't want to mess with diluting essential oils, go with one of the roll-on products. They're already diluted in a Jojoba carrier oil and ready to apply!
Although organic roll-on products are user-friendly, they are only 10ml. You don't get much in these products and they cost a lot more!
Are you more of a blend kind of person? Do you like bottles with fun names?
If this is you, then checkout Scentsational Blends. Scentsational Blends is another popular product line that NOW carries.
Scentsational Blends are a combination of essential oils. There are 14 essential oils in this product lineup and all of them are labeled with fun names.
NOW Scentsational Essential Oils Include:
Bottled Bouquet
Bug Ban
Candy Cane (holiday-inspired)
Cheer Up Buttercup
Clear The Air
Good Morning Sunshine
Mental Focus
Naturally Loveable
Nature's Shield
Peace & Harmony
Peace, Love, & Flowers
Peaceful Sleep
Smiles For Miles
Woodland Walk
The really cool feature about this product line is each bottle will tell you what specific benefits you get with the essential oil blend. For example, the Cheer Up Buttercup blend will uplift, refresh, and energize you (it's also the best product with the least amount of negative reviews).
Maybe you are someone who struggles with sleep. No worries, try out the Scentsational Blend Peaceful Sleep.
The ingredients in this blend are Orange Oil, Tangerine Oil, Lavender Oil, Chamomile Oil, Ylang Ylang Oil, and Sandalwood Oil. Who knew you could squeeze 6 different scents in just one bottle?!
If you want a mix made up already, go with NOW Scentsational Blend. If you like to create your own blends, steer clear of this already blended product line.
How To Use NOW Essential Oils
There are many ways people use essential oils. Listed below are the most popular ways to use them.
Main Methods Used
Diffusion (Inhalation)
Topical (Absorption)
Bath ( Absorption)
Diffusion is the most common way to use your NOW Essential Oils. You simply add water and a few drops of essential oil to a diffuser and smell away!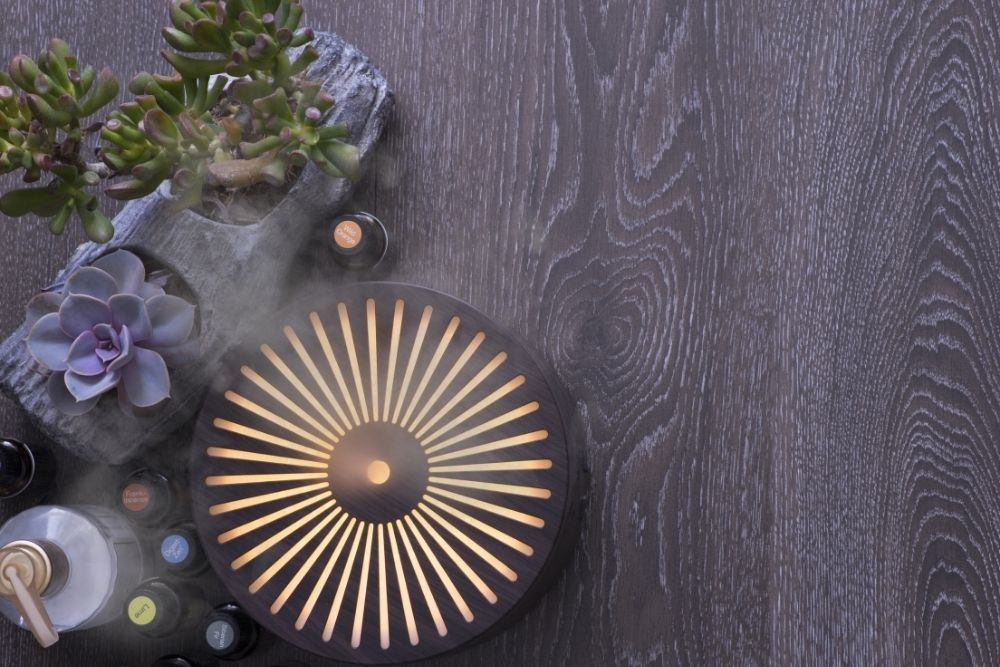 You can buy diffusers for your house or car. Pretty neat, eh?!
Another way to use essential oils is topically. If you use this method, you will need to dilute your essential oil before applying it to your skin.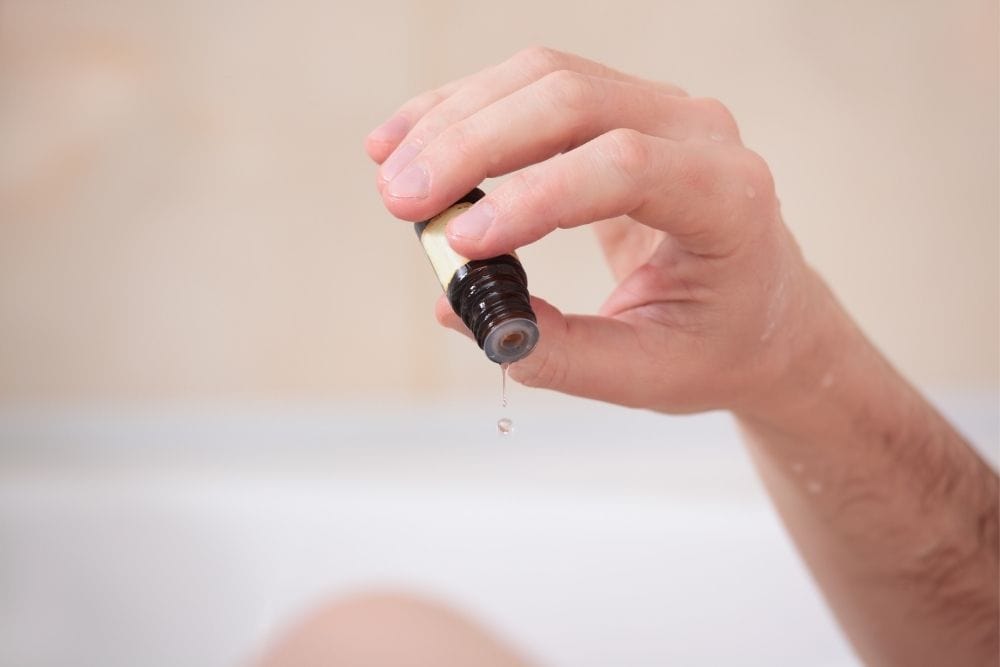 Some products, such as the NOW organic roll-on, will add the essential oil to a carrier oil or lotion. Since the oil is diluted, all you do is apply it and let your skin absorb it.
You can also absorb essential oils by adding drops to your bathwater. Add 6 to 8 drops to your bathwater and let the oils relax you from head to toes!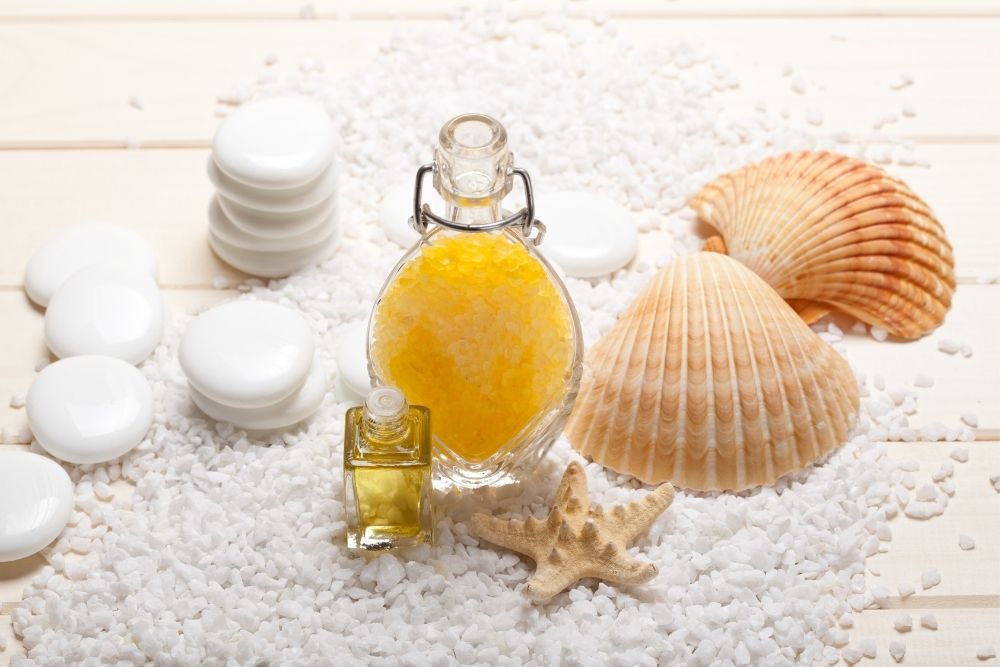 These 3 methods are the common ways people like to use essential oils. There are many other ways you can use them, such as cleaning.
Many people dilute lemon or eucalyptus essential oil in a spray bottle and clean their house with it. Always take precautions and follow guidelines on essential oil to water ratio.
User Reviews
If you search the NOW brand for essential oils on Amazon, reviews are mostly 5-star ratings. Reviews are based on scent, value for money, thickness, and packaging.
Positive Reviews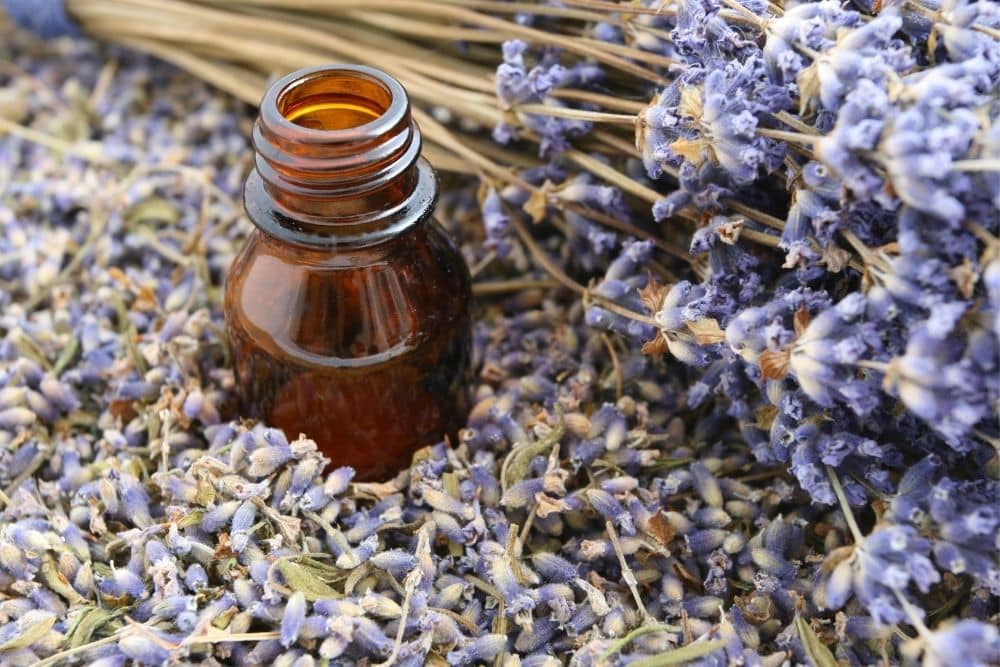 NOW Essential Oils are budget-friendly! Many people mention the great value of these oils and their low cost compared to other essential oil brands.
Customers are pleased with the NOW brand packaging and labeling. One reviewer shared she has never been disappointed with NOW products.
NOW has a great selection and variety of essential oil scents. Customers brag about their lovely and strong scents.
Many customers believe NOW essential oils helped lessen the severity of allergies. They also believe they were able to get over their sicknesses quicker.
NOW has no additives or extra fragrance odors and some people have claimed NOW is their new go-to-brand.
Negative Reviews
Some people claim NOW essential oils purchased on Amazon are cut with other materials. One Amazon customer believes NOW isn't fully pure and the smell is faint in some scents: peppermint and lavender.
Another reviewer said the tea tree oil smells awful. Others have mentioned poor packaging causing leaks.
NOW products may differ in quality and strength depending on if you buy online or in-store. People report better scents and potency when they purchase NOW essential oils in health food stores.
Some elderly customers have complained about the lid mechanism on NOW bottles. The pushdown and twist mechanism (similar to prescription bottles) makes it difficult, impossible for some elderly people, to even open.
NOW had great intentions to prevent young children from opening these potent oil bottles. The only issue is, it can be adult-proof as well!
Competitors
Not in love with NOW Essential Oils? That's alright, there are other great brands, such as REVIVE Essential Oils.
REVIVE also boasts about having 100% pure and all-natural products. The one thing REVIVE really harps on is the health benefits you can get from their products.
Other essential oil brands that are listed as pure and affordable are: Plant Therapy, Rocky Mountain Oils, and Edens Garden.
Plant Therapy essential oils have a detailed label with directions on how many drops you need to use in how much water. NOW Essential Oils doesn't have this convenient label feature.
Rocky Mountain Oils (RMO) is yet another cheap and natural brand. RMO promises pure, natural, and therapeutic essential oils.
Once again, don't fall for the therapeutic labeling. Remember there is no actual therapeutic grading system.
Edens Garden Essential Oils give a more personal touch to their brand. Their About page has member photos making their website and product feel more personable compared to the NOW brand.
Another potent brand you'll come across is Aura Cacia. I personally own a few bottles, but they are a little more expensive compared to the other essential oils I just listed.
As you can see, you have several options to choose from. If you don't like a specific brand, you can always switch to another natural and affordable essential oil brand.
Conclusion
Overall, NOW Solutions/Foods is a great company that created 100% pure essential oils. The quantity and affordable price you get from NOW essential oils is outstanding!
We love how the NOW brand is a one-stop shop. You can buy natural foods, beauty supplements, pet vitamins, and essential oils all on the same website.
NOW is like the Walmart of all essential oil brands! They sell a little bit of everything!
When it comes to deciding which essential oil brand is the best, it all comes down to personal preference. I'm a one-stop-shop kinda gal!
Whichever brand you end up choosing, I hope this review helped you make that choice. Happy shopping!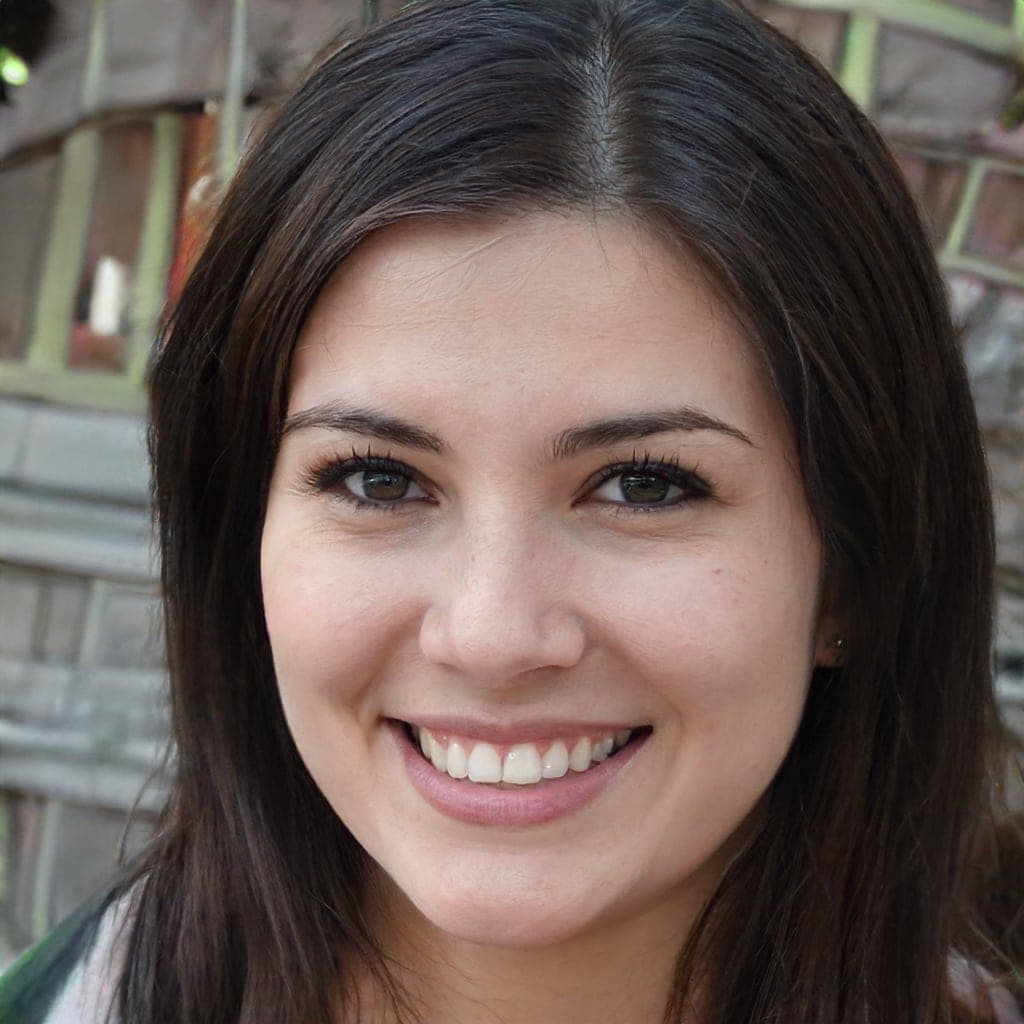 I currently work as a medical receptionist, but my ultimate goal is to work as an occupational therapy assistant. Helping others achieve a better quality of life is something I'm after. That's one of the main reasons I started this blog. Learn more about me.