REVIVE Essential oils have a detailed website that's easy for customers to navigate from the start. Its user-friendliness makes it possible to locate all the right information at the click of a button.
You can quickly check out the Essential oils shop, reviews, blog, and contact information from the homepage.
There are essential oils on display at the shop with prices plus several sale items supporting these oils. For instance, there are diffusers that you can use with the oils at home.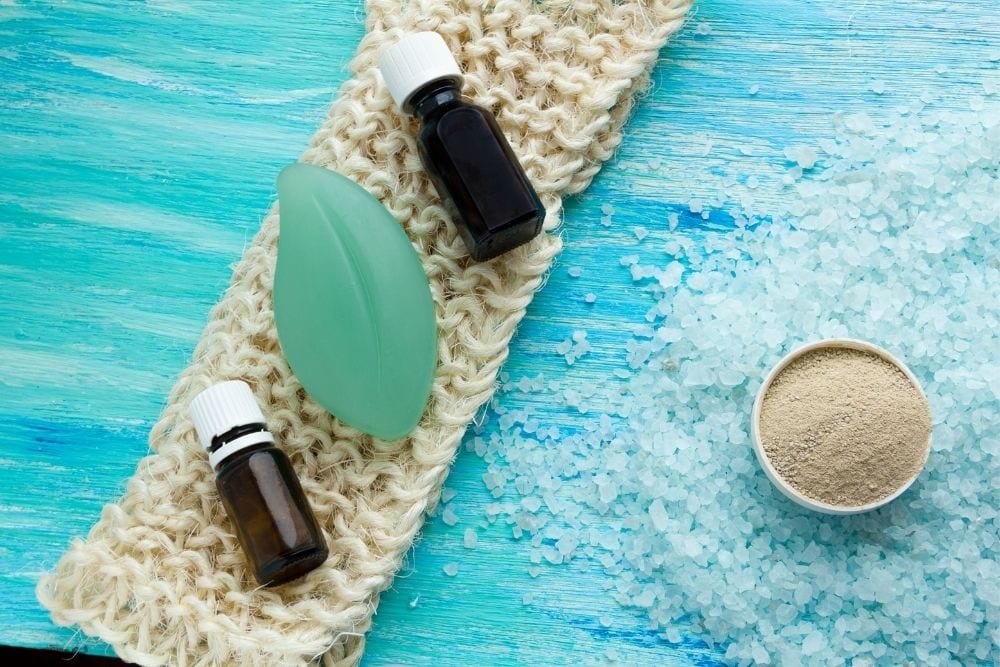 All the oils are displayed with an accompanying photo of the bottle. You can opt to purchase one oil at a time or get the starter kit.
Here are revive brand essential oils reviews to help you understand the brand and its products.
About REVIVE Essential Oils
All REVIVE Essential oils are fit for use by any person who needs them for different purposes. The oils blends are 100% pure and natural, removing all doubt of additives known to cause harm.
In fact, the manufacturer only uses natural ingredients to make the oils using a more holistic process.
The ingredients are sourced globally, giving you a range in terms of oil fragrances. You can learn all the crucial information about these essential oils from the website's homepage before deciding. For instance, all plants used to make the oils have healing qualities.
Using these oils goes deeper than just enjoying their aromatherapy qualities since they can also aid in healing. A diffuser comes in handy, for example, when you are using the oil for healing purposes and to alleviate stress. It's in line with the company goal of providing you with satisfactory quality products.
The Origin of REVIVE Essential Oils
Founders Suleiman Ali, Alexandria George, and his family began the company a few years ago and operated it as a family-run company. It's based on the west coast in sunny San Francisco, California.
From the start, the company set its mission and has strived to keep it. It's determined to continue providing clients and customers with quality essential oils extracted from plants grown using ethical farming practices only.
REVIVE wants to distance itself from the practices of large companies that trade in quality for profit. Instead, it hopes to keep pyramid-type marketing structures from the business and focus on the end customer. The company came about when Alexandria George got wind of these practices from MLMs in the industry.
REVIVE's Journey to Proper Customer Satisfaction
While the company strives to produce quality and wonderfully scented products, the customer is always at their forefront. Emphasis on customer satisfaction has put this relatively young company in the limelight and continues to propel its success.
The goal to date is to ensure MLM's top-quality essential oils are available to every customer with a need for some. By shedding off practices from multi-level-marketing companies, prices are fair, bringing in more turnovers.
Focus is mainly on the health benefits that each essential oil brings to a customer.
Quality of REVIVE Essential Oils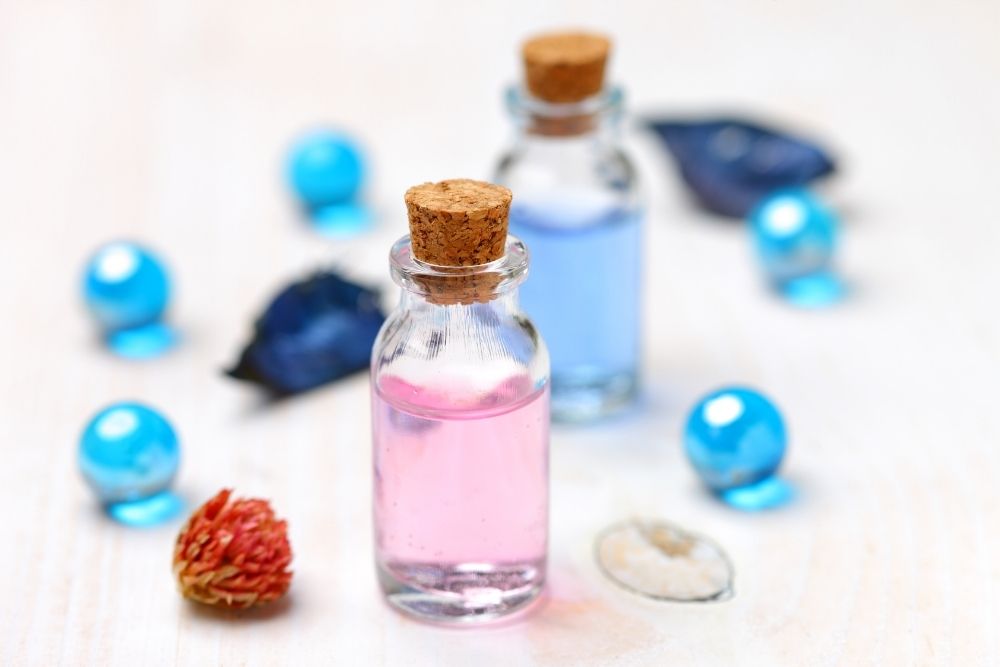 As many more people turn to essential oils for different reasons, including health benefits, the debate is about quality. REVIVE essential oils set the bar high when it comes to top-quality oils available at fair prices.
Each of the oils you buy is 100% plant-based, void of additives and other ingredients. Plants are sourced globally, but the company is strict on each farm's farming practices.
However, it's worth noting that there's currently no governing body regulating essential oils' quality. Therefore, it's crucial to do your due diligence before you start using a specific product or brand.
All plants are naturally grown with no pesticides, additives, or GMO practices for REVIVE essential oils. Additionally, all the oils are tested by a reliable third-party, and results available for anyone to read through. It's no secret that quality essential oils start from the source.
Third-Party Tests to Determine REVIVE Oils Potency and Quality
As mentioned earlier, a third-party testing company's quality of REVIVE oils is crucial since there's no regulating body available. The company performs its tests and has a third-party tester who conducts several tests before products hit the shelves.
In this case, the third-party testing company is Essential Oil University, run by Dr. Pappas, who is quite famous in the industry. He has a Ph.D. in Chemistry and began running third-party tests as far back as 1996.
His goal is to test each product's quality, purity, and potency and give honest feedback each time.
Among the crucial tests that Dr. Pappas conducts for REVIVE essential oils is the gas chromatography/mass spectrometry test. It's the best way to test the potency and purity of essential oils.
If you want to know the results of this test, you can email the company the lot number of the oil. The lot number is on the side or bottom of each bottle.
Other key tests that the Essential Oil University performs for REVIVE include:
Flashpoint to check for alterations or contaminants
Ability to combust
HPLC (High-Performance Liquid Chromatography)
Auto Micro-Enumeration
ICP-MS (Inductively Coupled Plasma)
Optical Rotation
Specific Gravity
Microscopy
All these tests and many others assure 100% quality guarantees to customers by REVIVE essential oils. Given the fact that the product is marketed for the whole family, this is a crucial step. The good news is the company offers a 100% money-back guarantee to buyers.
Where REVIVE Oils Made
A quick search online reveals conflicting claims about the origin of REVIVE essential oils. While the company maintains all manufacturing and bottling takes place in the US, others disagree. It brings into question the quality, purity, and potency of the products.
On the website, REVIVE maintains the Essential Oils are made in the US though ingredients are sourced globally. All the ingredients are naturally sourced and use top harvesting practices to maintain quality.
Sources of REVIVE Oils Ingredients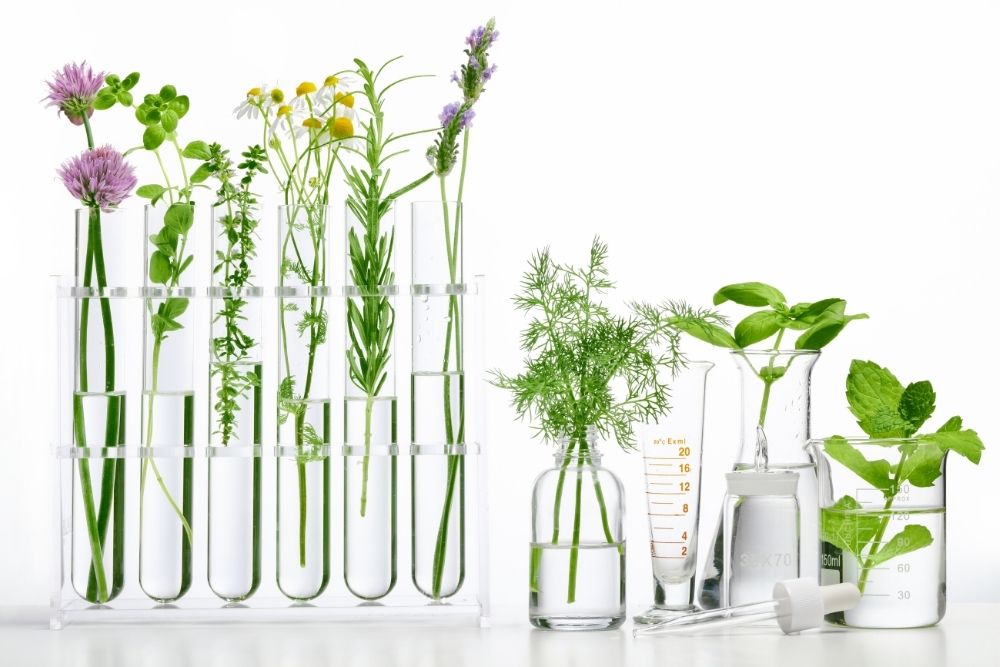 The website has a detailed list of the origin of different REVIVE essential oils ingredients, including from within the US. Such a list makes it possible to trace the origin of the oils you're using and their properties.
The company emphasizes that all the plants are grown organically in each area, avoiding pesticides at all costs. Also, as mentioned earlier, harvesting is sustainable.
| | |
| --- | --- |
| Ingredient | Source Country |
| Basil | USA |
| Bergamot | Italy |
| Angelica | France |
| Buddha Wood | Australia |
| Cardamom | Guatemala |
| Coffee | Columbia |
| Dill | India |
| Hyssop | Spain |
| Pink Pepper | Kenya |
REVIVE Oils Product Lines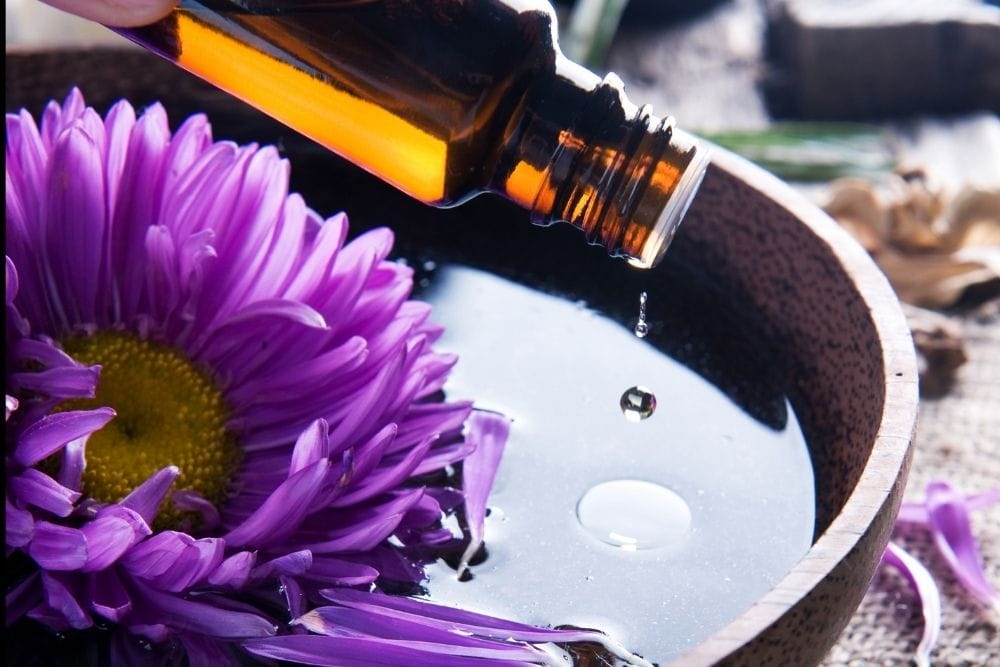 Delving deep into REVIVE oils product line-ups is an eye-opening experience that helps you learn a lot, including essential features. REVIVE Oils has a broad list of essential oils on offer, including a newcomer, CBD oil.
From the brand, you can expect to come across:
The best place to start is with the single and blends from REVIVE Essential Oils
REVIVE Essential Oils
REVIVE essential oils are available to customers as single oils or creative blends. The packaging is standard between the two since each bottle only holds 15ml of the liquid. However, there are 4fl. Oz. bottles available. At the top of each bottle is a black cap to seal the bottle tightly.
Usually, it's easy to distinguish REVIVE oils from others on a shelf since they have more visible branding. The label has a white background with REVIVE written in a larger font on the bottle. After that is the plant name for the single or blend oils, plus additional information like 100% carrier oil.
At the bottom, you get the size of the bottle, either 15ml or 4 fl. Oz. You'll notice the label background remains a constant white, but there's a patch of color on it that keeps changing.
Different shades represent specific blends and single oils available from REVIVE. For example, lemongrass is a light green, while tea tree is a darker shade of the same color.
REVIVE single oils include:
Amyris
Angelica
Arborvitae
Balsam fir
Basil
Bergamot
Bergamot mint
Birch
Black pepper
Buddha wood
Cajeput
Cassia
Catnip
Cilantro
Cinnamon
Clementine
Clove
Cumin
Dill
Eucalyptus
Fennel
Geranium
Ginger
Hyssop
Jasmine
These are just a few. There's much more available on the company website.
REVIVE Essential Oils Blends
While some people prefer using single oils, others go for blends that offer diverse aromatic scents. The manufacturer carefully crafts blends to give you a combination of single oils in one bottle.
Some of the blends you can expect from REVIVE oils include:
Ache Away
Alleviate
Breathe Easy
Cool
Courage
Connection
Breeze
Digest Aid
Exhale
Genius
Good fortune
Holiday Heaven
Immunity Boost
Joy
Love & Romance
Peaceful
Soothe
Steady
Benefits of Using REVIVE Essential Oils
It's worth noting that the broad range of essential oils and blends from REVIVE oils helps you derive numerous benefits. Some of these benefits are as follows:
1. Increase water intake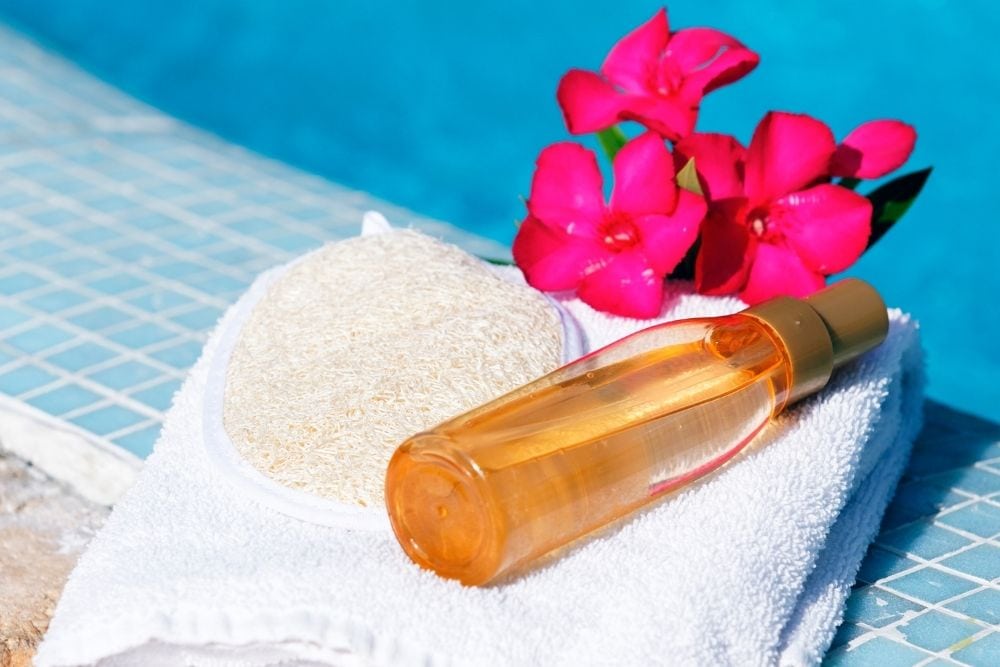 Do you have a problem drinking plain water and would rather it has some flavor in it? Well, with the broad range of ingestible single and blend oils from REVIVE, there's no shortage of flavors to enjoy.
For instance, you can use REVIVE lemongrass for your water. Simply place 2 drops on the water, stir, and enjoy. You can do this for everyone in the family, including children, and experiment with different flavors.
2. Aromatic effect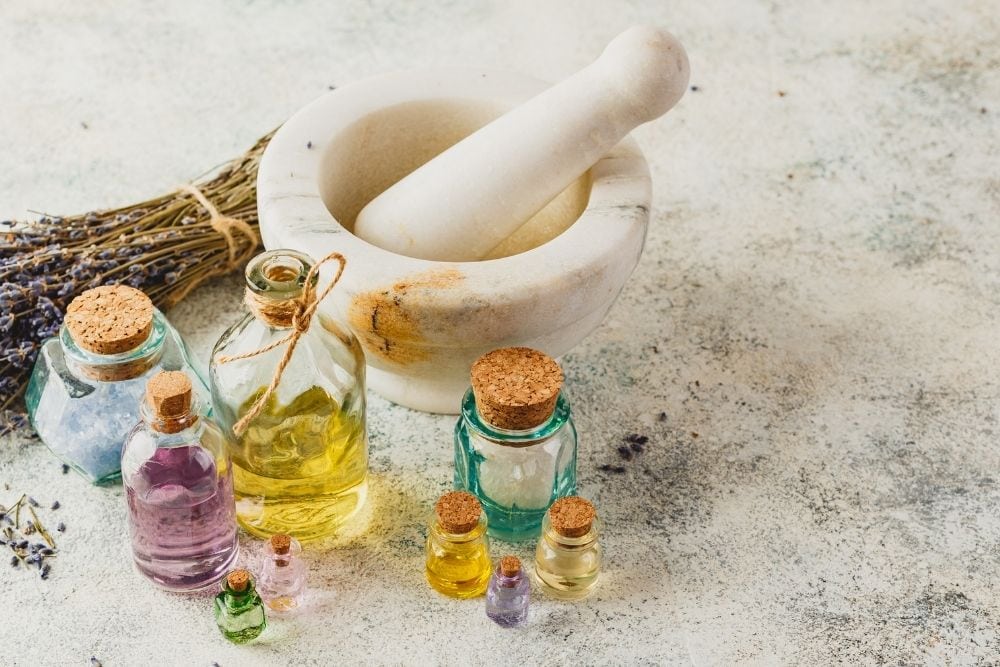 When you run a bath and want to relax, you can add a few drops of singles or blends to the hot water. You'll notice the aroma quickly fills the room and helps you calm down after a long day.
Essentially, you enjoy spa-like effects using REVIVE essential oils at the comfort of your home. Also, you can do the same in the shower by placing a few drops on your bathing towel to form scented shower steam.
3. Reduce stress and anxiety
Perhaps the primary use of essential oils across the country is to alleviate stress and anxiety. Some studies show essential oils can help you achieve calm and balance after a long day. For instance, you can choose to use a diffuser in your home before bed to relax and feel at ease.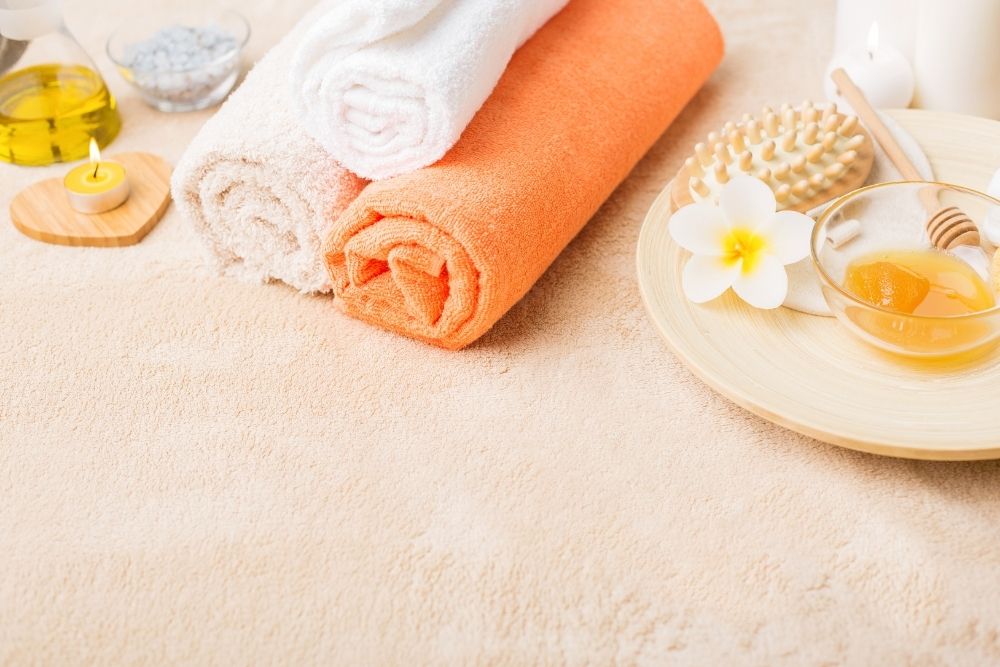 The diffuser spreads the scent of the oil in your room before you turn it in. Inhaling the aroma calms you down and makes it easy to drift off to sleep.
4. Improve sleeping patterns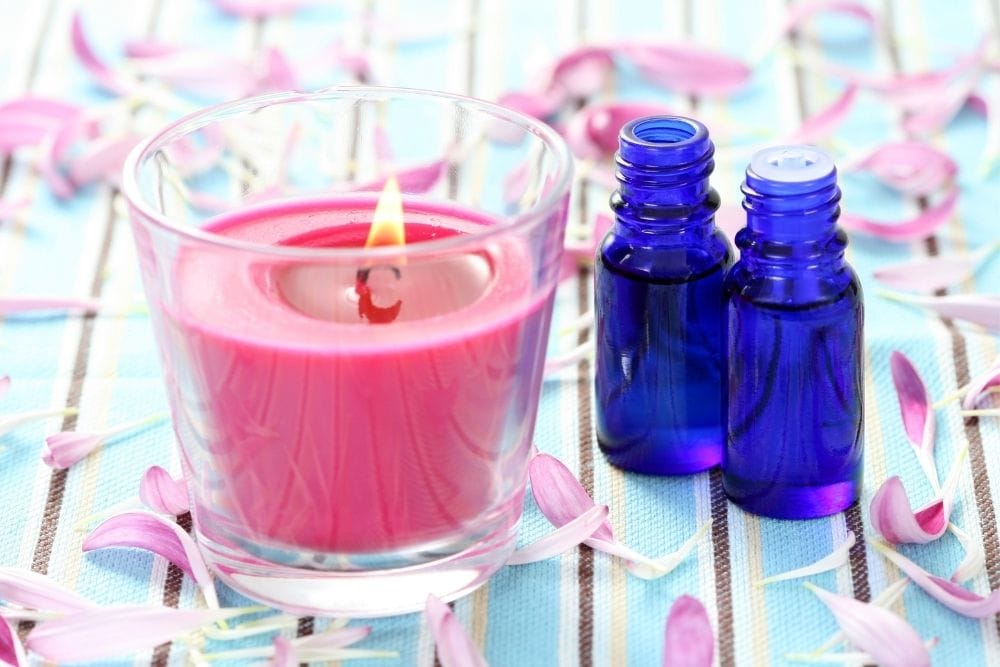 When you relax, thanks to REVIVE essential oils, it gets easier to fall asleep each night. Not to mention you have better-sleeping patterns whereby you remain asleep for the preferred amount of time.
Such improved patterns help you fight off fatigue and other conditions related to lack of ample sleep.
5. Better digestion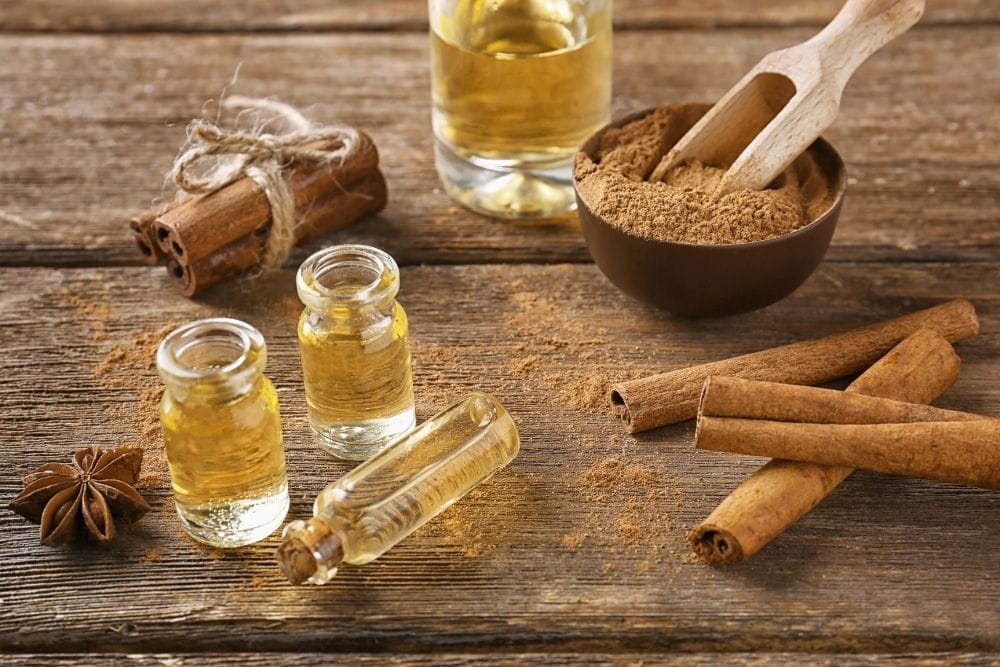 All REVIVE singles and blends are ingestible. Therefore, you can use a few drops to help you with digestion.
In case you have difficulty breaking down food, add a few drops to water and drink. You'll notice a change in a short while.
6. Better breathing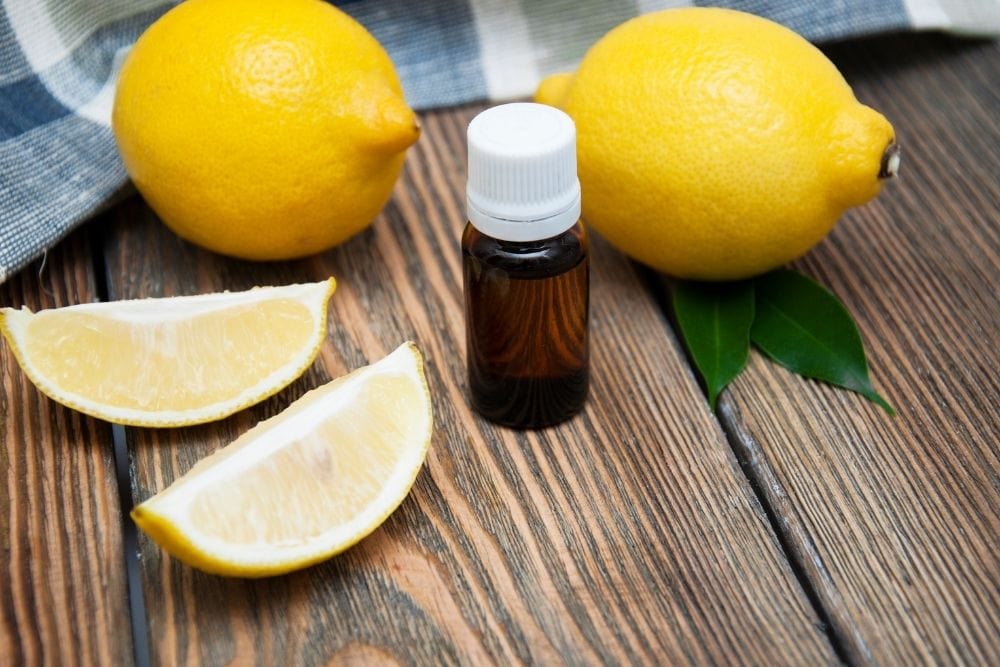 A few drops of eucalyptus oil on a diffuser are a solution for clogged sinuses. You can opt to diffuse before bed to help you breathe more comfortably throughout the night.
7. Alleviate pain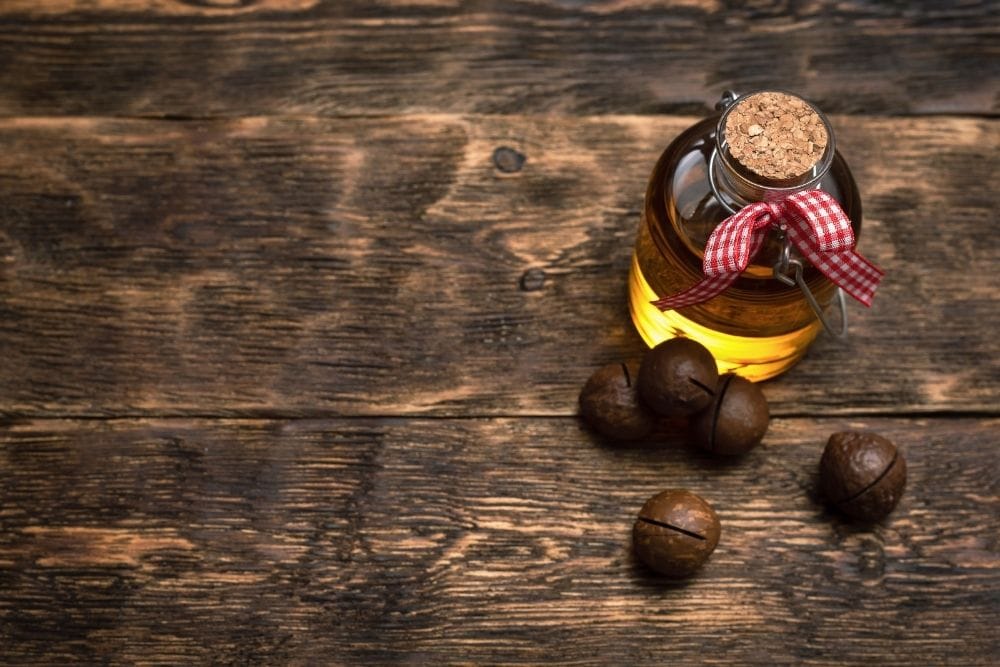 Take a few drops of peppermint and rub on parts where you feel pain. You'll notice the pain fading away, and this also works with headaches. These oils are topical and offer pain relief.
REVIVE Carrier Oils
REVIVE also provides carrier oils that come in 4 fl. Oz. Bottles. Carrier oils are essential when you want to use the other essential oils and blends, especially to ingest. You have a choice that includes:
Sweet Almond
Jojoba
Evening primrose
Argan
Coconut
Hemp seed
Neem
Grapeseed
Sea Buckthorn
Rosehip
All these oils have a commonality in that they have mild aromas that make them ideal for mixing with more aromatic oils from REVIVE.
Benefits of REVIVE Carrier Oils
Have little to no scent, which doesn't overpower the singles and blends you want to use.
They're ideal to use as topical oils since the skin quickly absorbs each resulting in no buildup on your skin.
REVIVE Roll-on
Many roll-ons use a ball applicator to roll on the armpit while emitting the blend inside. It's easy to use a roll-on and one of the best ways to prevent sweaty smells.
The great news is REVIVE roll-ons go beyond combating sweat smells as they also serve other purposes.
You can use:
Rose
Jasmine
Lavender
Magnolia
Neroli
Oregano
Tea tree
Peppermint glow
Sore no more
Women's balance
Ache away
Courage
The works
Reset
REVIVE Diffusers
There are 3 notable diffusers that you can use to dispense these essential oils filling your space with great aromas. All are easy to use at home and include:
The Champagne Ceramic Ultrasonic Diffuser
Pebble Car and Mobile Diffuser
The Best Way to Use REVIVE Essential Oils
After noting all the benefits you get from using REVIVE oils above, it's worth detailing the best ways to use the singles and blends. Using the oils is pretty easy because they work as topicals, fragrances, and ingestible products.
Therefore, you need to identify your need before you choose a particular oil to use. The best ways to use them are as follows:
1. Bathing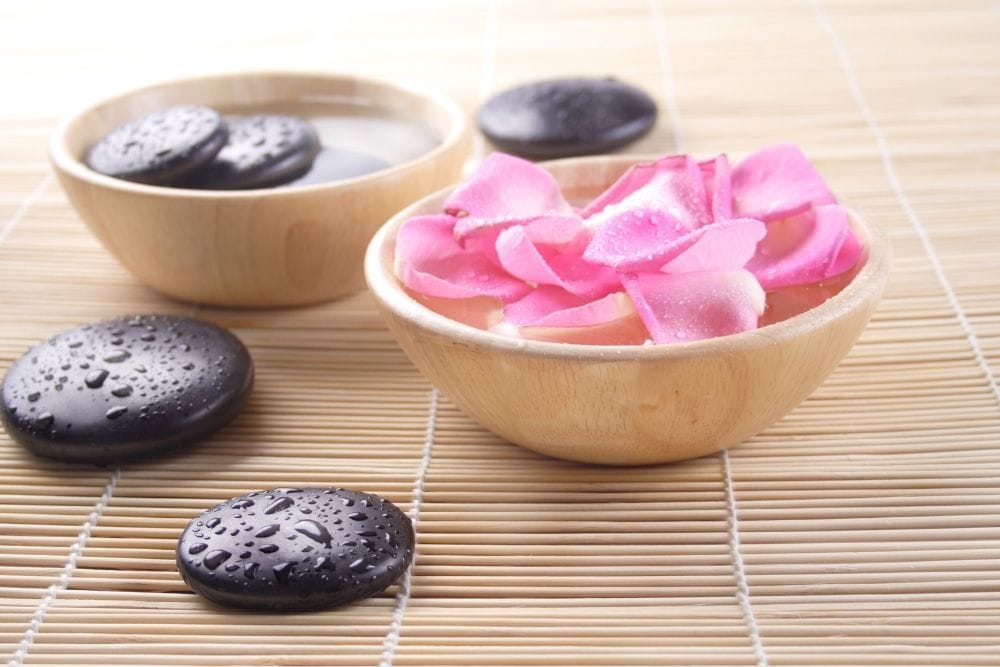 As mentioned earlier, you can add a few drops of REVIVE essential oils to your bathwater. It helps you to enjoy a relaxing experience each time you decide to take a bath.
The calming effect relaxes your mind and eases tension in your body as you unwind.
2. Improve air quality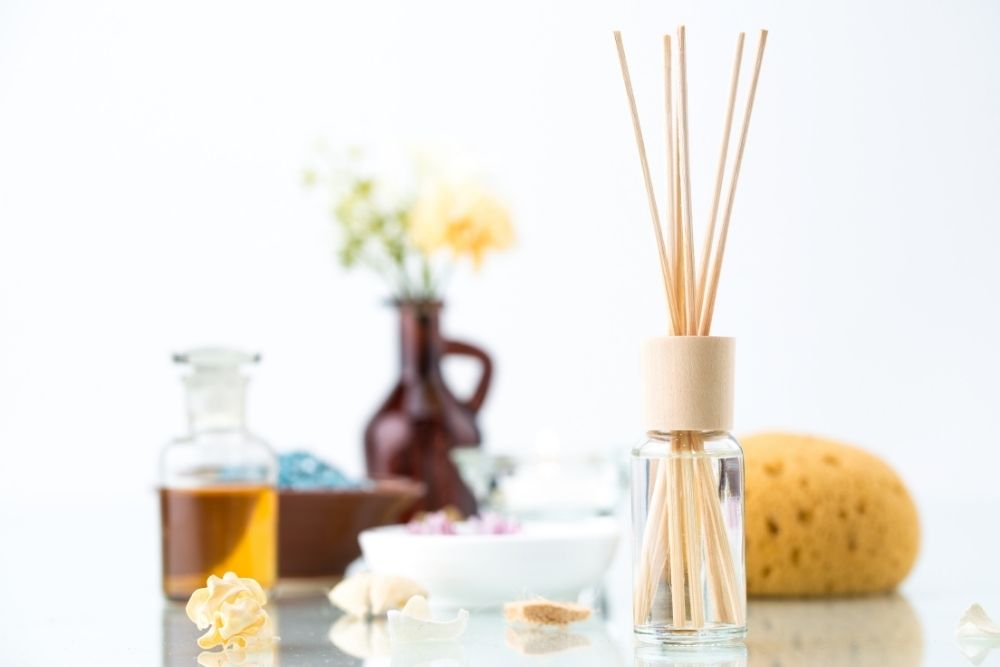 Does your house have a bad smell, and you wish to find a natural way to improve the air quality? Using a diffuser, you can release aromas that fill the house, leaving it smelling fragrant.
In fact, you can opt to use REVIVE essential oils as air fresheners.
3. Make soap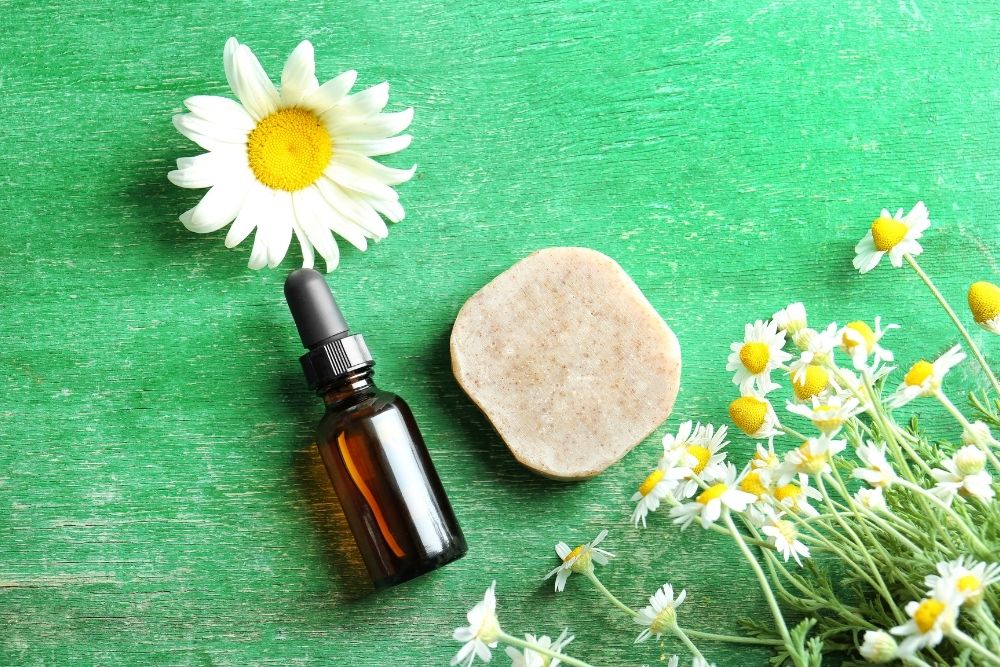 Making soap is a great DIY project you can undertake at home with the family, provided you have the right ingredients.
With different aromas from REVIVE essential oils, you can have diverse scents for each bar of soap that you make.
4. Laundry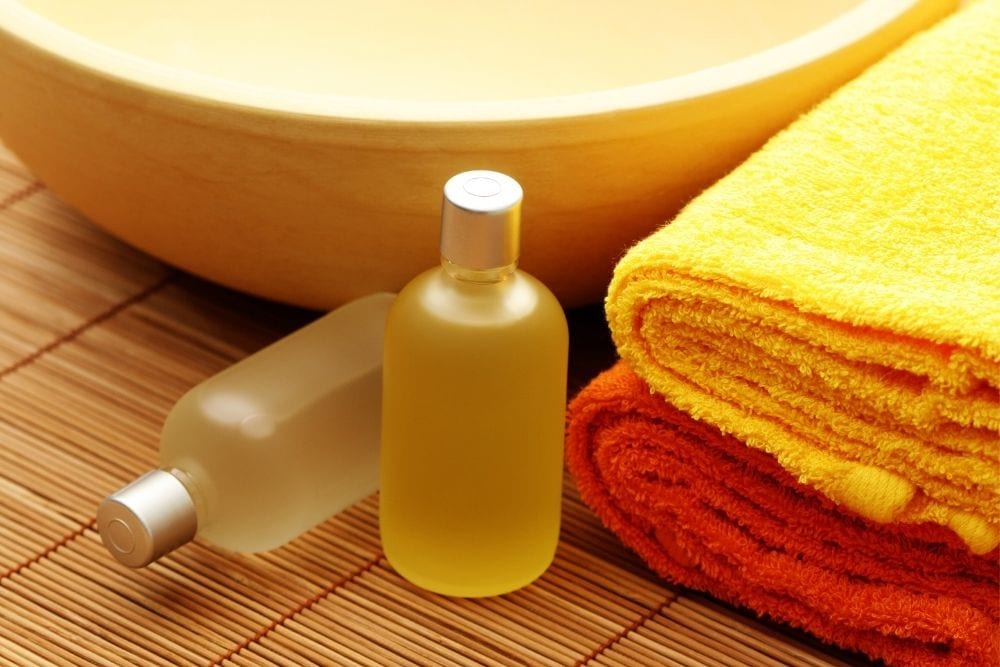 The different scents from these essential oils can easily be transferred to your clothes and other items during laundry. However, the right time to do this is when the clothes are heading to the drier.
Add a few drops of your favorite scent and place them in the drier for the best results.
5. Combat Skin Conditions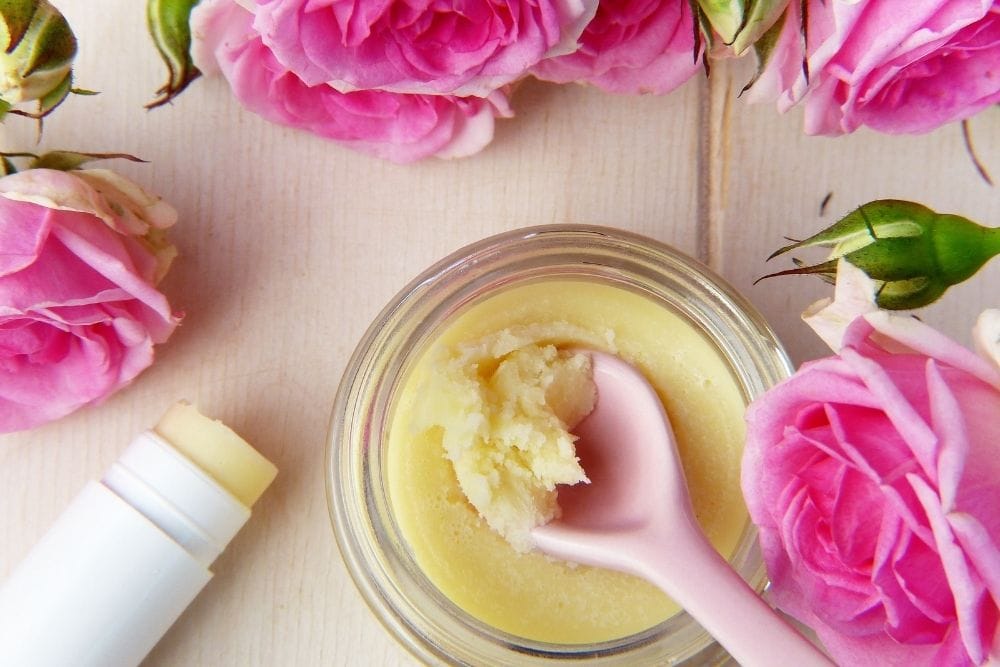 The 100% organic REVIVE oils are ideal for sensitive skin. They can offer relief from conditions like inflammation and eczema.
REVIVE Essential Oils Customer Reviews
Like any other essential oil in the market today, REVIVE oils have their advantages and disadvantages.
While some people swear by them as the best organic oils you can use, others disagree strongly. It's, therefore, crucial to note both the positive and negative feedback of REVIVE brand essential oils reviews.
Positive Reviews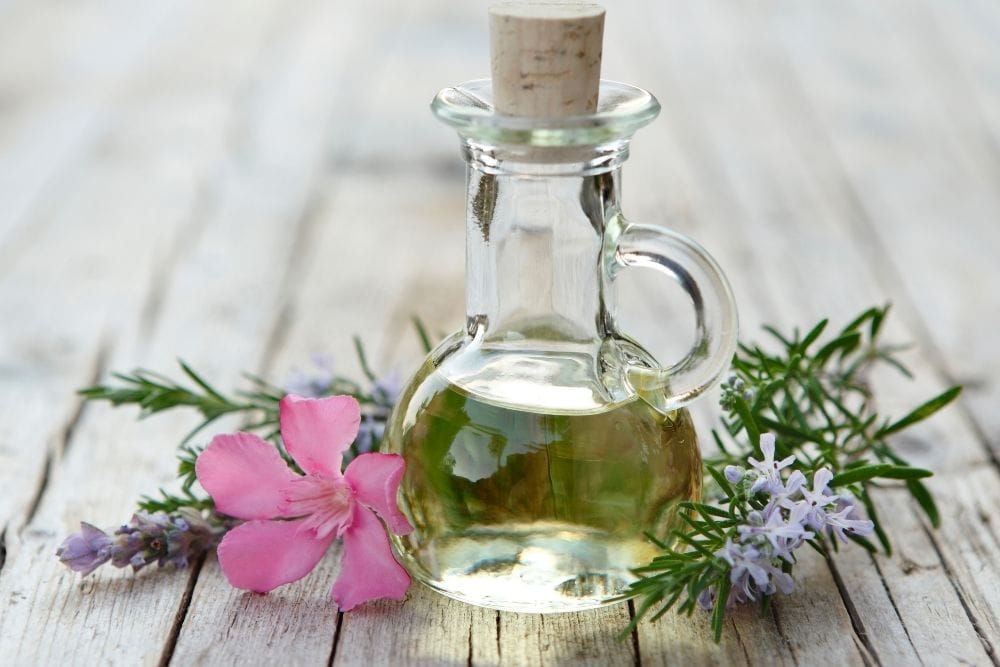 First, REVIVE oils has managed to give customers diversity in terms of singles and blend essential oils. Such a diverse list gives customers options such that they don't have to try other brands for certain scents they need.
Second, the packaging is of good quality with clear fonts for everyone to see. You can tell the type of oil to expect inside the bottle before purchasing the label. Also, you can note the different blends and carrier oils.
Third is numerous health benefits. According to one customer, some oils purport to have calming effects, which isn't the case. However, REVIVE essential oils do just that, including easing muscle tension after a tough workout at the gym.
Negative Reviews
One customer had a hard time understanding why the essential oils were only available in a 15ml bottle. The small size means you have to keep buying more which isn't cost-effective. They suggested the manufacturer offer customers variety in terms of quantity.
Another negative review stated that not all scents were as strong as expected. Even when using a diffuser, the aroma fades away after a few minutes, forcing the customer to add more oils.
Reviews Summary
The jury is out when it comes to REVIVE essential oils. You have to weigh the positive and negative remarks before making a choice. If you see the oils meet your standards, you can proceed to buy and use them.
The good news is, you can request the third-party testing results to make a more informed decision.
Alternative Essential Oils Providers
In the market, other good quality essential oils compete with REVIVE. It's crucial to know them for comparison. The two most known alternatives you'll come across are DoTerra and Young Living.
DoTerra
Do Terra is a dominant brand in the world of essential oils. It was founded in 2008 and quickly managed to get a huge chunk of the health and wellness industry. What's worth noting is the people who founded the company were once employees at Young Living.
Unlike REVIVE, DoTerra is an MLM (Multi-Level-Marketing) company and provides some of the best quality essential oils. The company has an impressive product line-up that many other companies emulate.
Young Living
Young Living prides itself in manufacturing 100% organic essential oils fit for human use and consumption. It's also an MLM company that competes with DoTerra.
Currently, it holds a sizable share of the essential oils market and is always upgrading its products. You can get everything from singles, blends, roll-ons, and mists from its product line-ups.
REVIVE Essential Oils FAQs
1. Are REVIVE essential oils made in China?
No, they're not. All REVIVE oils manufacturing takes place in the US. However, it's worth noting that the plants that produce the oils compounds are sourced globally. After proper harvesting, they're shipped to the US for the production process.
2. Are REVIVE oils 100% Organic?
REVIVE essential oils are 100% organic and plant-based. They're ideal for multiple uses, including topicals, ingestible, and on a dehumidifier. The plants are grown under the right farming practices, which include not using pesticides.
3. Are REVIVE Oils third-party tested?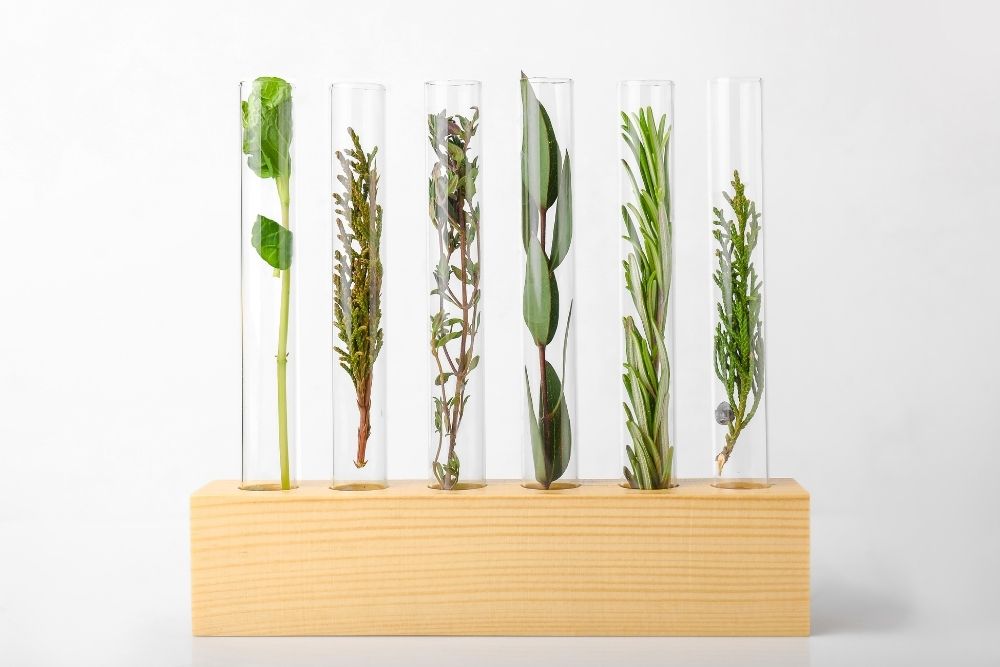 Yes, all REVIVE oils, including singles, blends, and carriers, are third-party tested. Testing takes place at Essential Oil University under the supervision of Dr. Pappas. Dr. Pappas is an industry leader for checking on the purity, quality, and potency of essential oils.
4. Can one safely ingest REVIVE essential oils?
Yes, all REVIVE essential oils are ingestible. All are 100% organic and pure, making them safe for all family members, including kids and pets. You can add a few drops of a single or blend to your beverage and enjoy.
5. Can you return REVIVE oils if dissatisfied?
Yes, REVIVE oils has a 100% money-back guarantee for its customers. If the product doesn't meet your needs, you can send it back to the manufacturer and get a full refund.
6. Where can one buy REVIVE essential oils?
All REVIVE essential oils are available on the company website and on Amazon. The products aren't stocked in any other retail shop in the country. It ensures prices remain fair and products are readily available to willing customers.
7. Are REVIVE essential oils legit?
Yes, REVIVE oils are 100% organic with no impurities or additives. All the products are available on the company website, which is a great measure to control quality.
8. Who are the founders of REVIVE oils?
REVIVE oils is a family-run business based in San Francisco, California. It was founded by Suleiman Ali and Alexandria George together with his family.
To Sum Up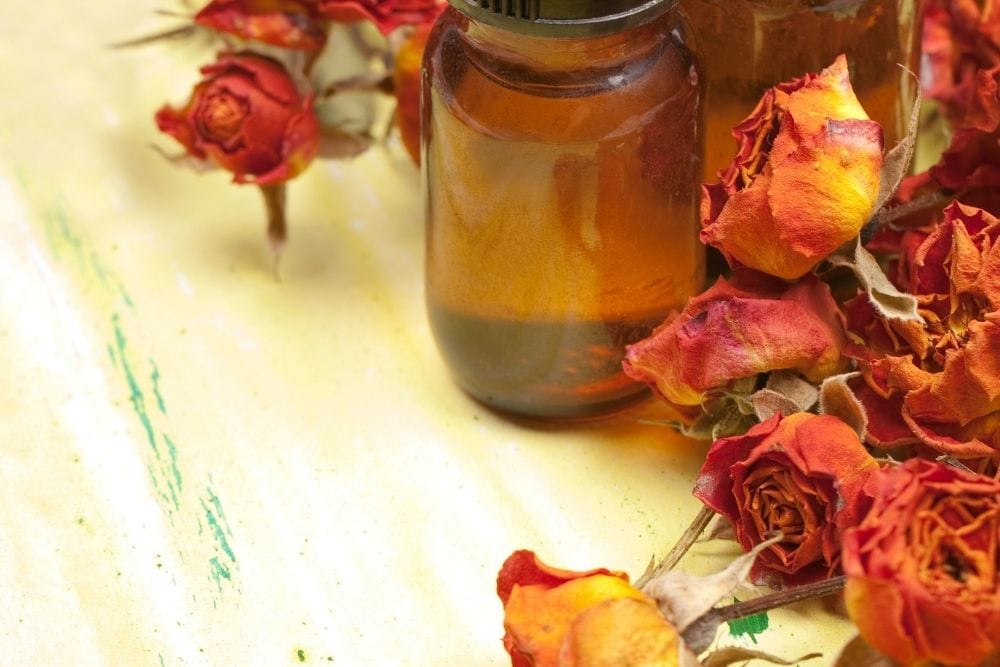 Based on the REVIVE brand essential oils reviews above, their products cater to your needs, including a great aroma and a relaxing feeling.
The good news is you can now use a diffuser to ensure every room you step into has a great fragrance in it.
REVIVE essential oils meet a need for diverse but affordable high-quality essential oils available to every willing buyer. The company has a detailed product line-up full of singles, blends, carrier oils, diffusers, and roll-ons.
All in all, the company offers you100% organic essential oil products that come with numerous benefits.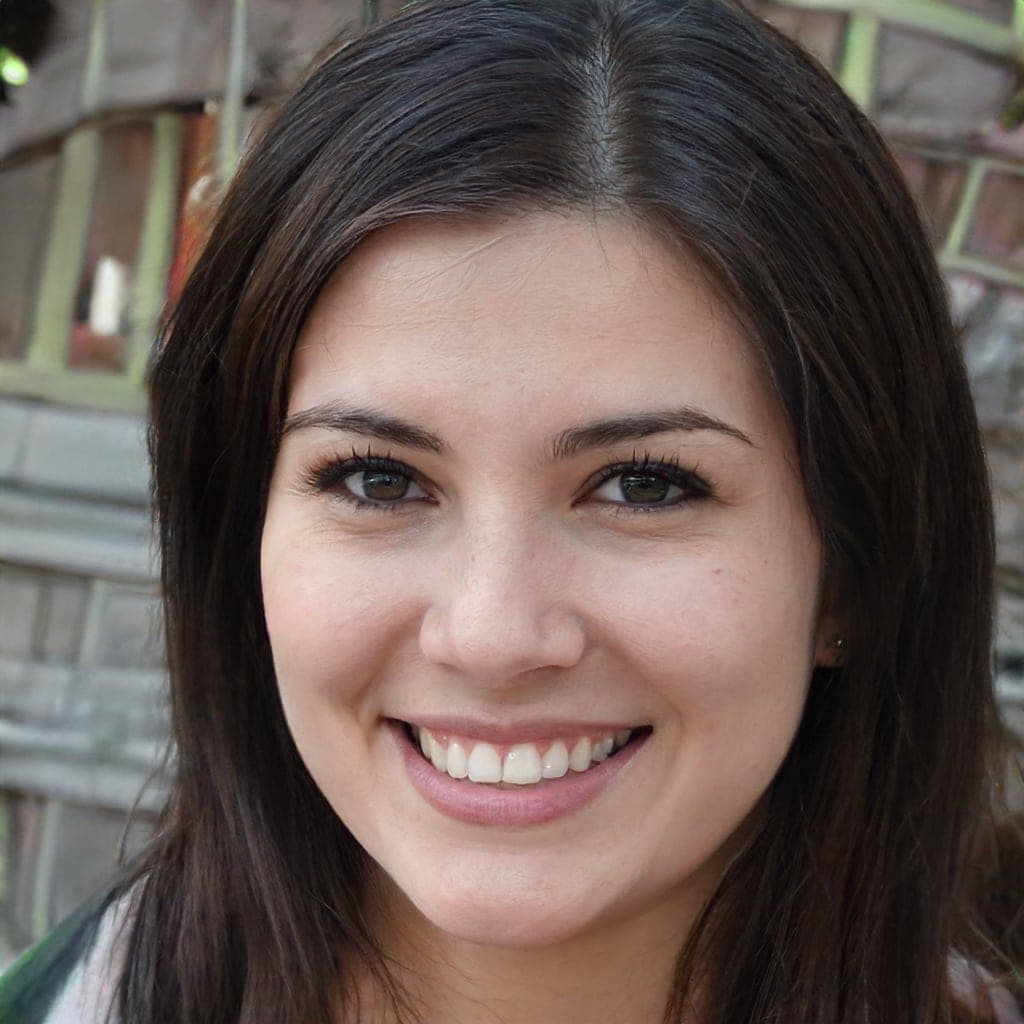 I currently work as a medical receptionist, but my ultimate goal is to work as an occupational therapy assistant. Helping others achieve a better quality of life is something I'm after. That's one of the main reasons I started this blog. Learn more about me.