Did you know essential oils are quite popular that it's estimated the industry will generate $27 billion by 2022?
Many people love using them for different roles at home and even in the office. Ideally, it's worth noting these oils are made using compounds extracted from certain plants. These plants are lavender, eucalyptus, cinnamon, lemongrass, among many others.
Typically, the best essential oils are 100% natural, as are Edens Garden and Rocky Mountain Oils. As much as these brands are dominant in the market, essential oils have been around for centuries. Folks were using them back then to bring certain conditions under control and promote good health.
Today, the same is accurate, and now you have options in the market. At the same time, you have items like diffusers available to utilize with these essential oils.
Below you can compare Edens Garden vs Rocky Mountain Oils to see which one is better for you.
Who is Edens Garden?
Among the top brands that have the attention of the majority of the market today is Edens Garden. It's well-known for its quality essential oils. The company continues to rank among the top 10 essential oils companies in the world.
Considering how saturated the market is today, Edens Garden implements a lot of measures to maintain such a high ranking. People are impressed with their ability to sustain quality. In a bid to keep up with this, all products are sold on its online shop.
Any essential oils you need are on the company website, where you can place an order easily. Also, check out all other accessories that can come in handy when using the oils. For instance, they sell diffusers and carrier oils.
Noting such a tight-knit structure explains why Edens Garden is among the best in the industry. The company prides itself on maintaining a high standard using 100% botanical ingredients despite not being part of MLM.
Who is Rocky Mountain Oils?
Few essential oil companies are true veterans in the industry with years of experience. The same can't be said for Rocky Mountain Oils. Here is a company that's been around for a long time and still has plenty of steam left in its engine.
Looking around the market today, you'll notice Rocky Mountain Oils are quite popular among many users. It's because the company has managed to maintain top standards during the period it's been open. The result is building strong customer bonds that exist to date.
Additionally, all Rocky Mountain oils use 100% organic plants that are safe and top quality to use. In that case, people can use these oils, knowing they don't have preservatives or additives.
Furthermore, the company believes in following strict ethical standards during harvesting and manufacturing the oils. All the information you need about its wide array of products is available on its website.
History of Edens Garden
Grace Martin started Edens Garden back in 2009 as a maker of top-quality essential oils. She went on a mission trip to New Zealand and came up with the business concept.
While on this trip, her eyes were opened to a whole new way of achieving calmness and relaxation. She learned how beneficial essential oils could be, which she likened to being outside in the countryside.
After that, she decided it was time to set up a company that provided many more people with similar experiences. They'd manage to bring a portion of the bliss of being in the calming countryside into their homes.
The business was slow at first but started picking up as many more people became aware of essential oils' benefits. Her zeal to only provide customers with the best paid off and her company eventually took off. Today, it remains one of the best.
History of Rocky Mountain Oils
Rocky Mountain had an earlier grip in the market, having opened its doors back in 2004. To date, it remains dedicated to providing 100% botanical products to its customers.
Back then, there was a growing need for quality essential oils that are healthy for the whole family to use. It brought together a team of health fanatics who decided to make this vision a reality in Utah.
Edens Garden Business Model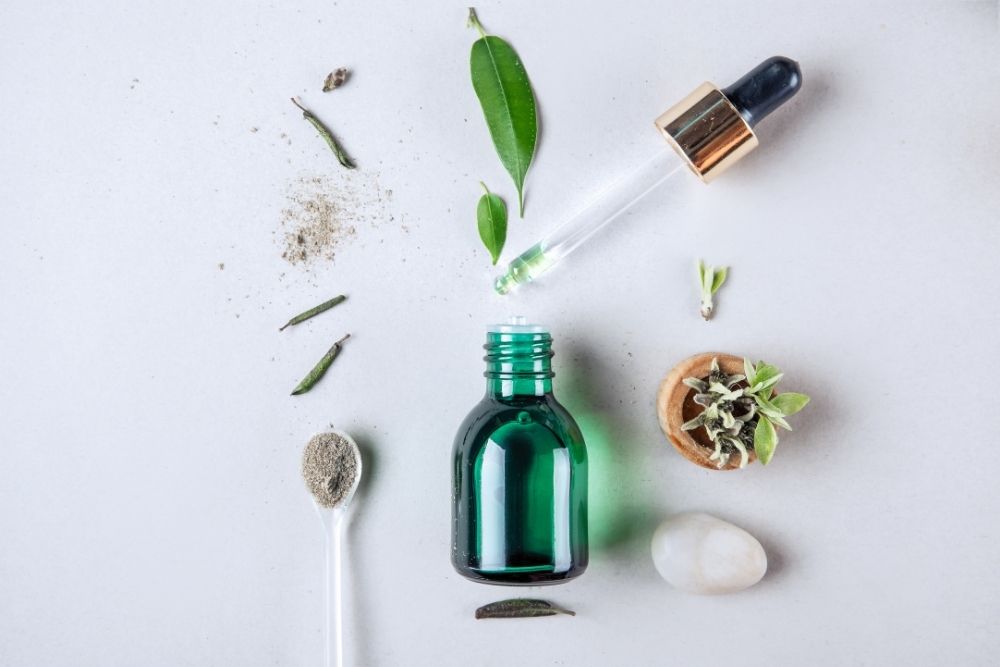 Edens Garden is a company under the leadership and ownership of one person, Grace Martin. She is the current CEO and runs a tight ship. The company prides itself on being owned and run by a woman to provide top-quality products to its customers.
The good news is this isn't another MLM company, and pricing is fairer than other products in the market. It has managed to build great relationships with customers so far based on its sturdy foundation in the industry.
Moreover, all the products are 100% organic safe for use by the whole family externally and ingesting.
Rocky Mountain Oils Business Model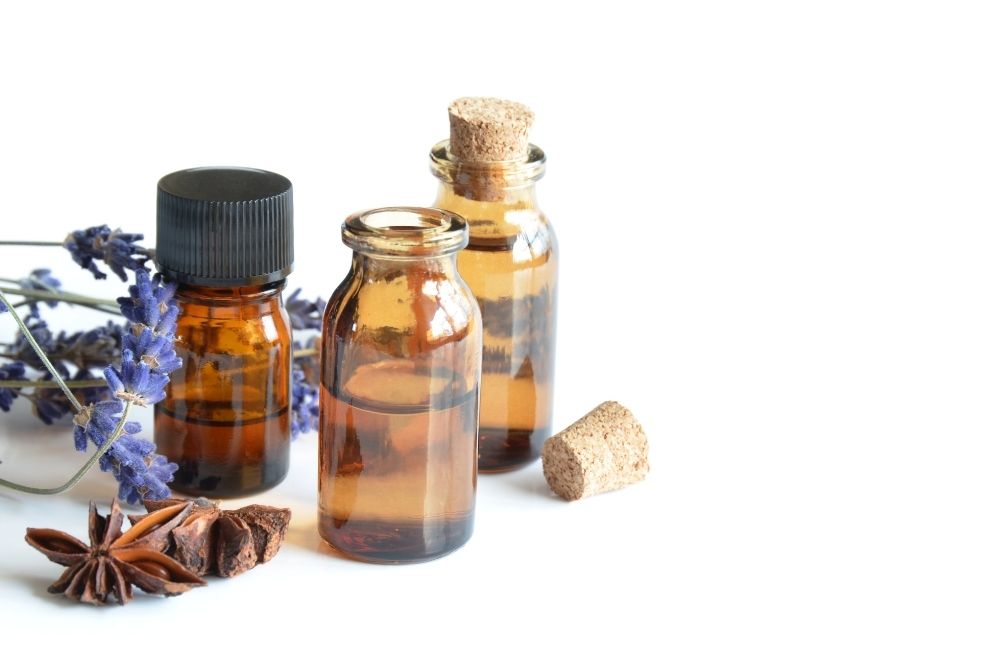 Rocky Mountain Oils is an example of the now popular companies that sell their products directly to the consumer. They don't follow the MLM methodology similar to other essential oils companies.
Ownership is under several health enthusiasts who play significant roles in the business's day-to-day running. Customers can expect the best single oils and blends to use in numerous ways at home. The goal of the company remains to provide customers with products that will benefit their quality of life.
Eden Garden Products Line Up Vs. Rocky Mountain Oils' Lineup
When comparing Edens Garden vs. Rocky Mountain Oils, it's best to start with the product lineup.
Edens Garden Products Lineup
Edens Garden products ooze with an enthusiasm that the owner strives to share with customers. Thanks to maintaining high standards, many clients benefit in numerous ways. Also, they rest easy knowing each type of oil or blend is top-quality.
Its lineup has a mix of singles and blends that serve many purposes, including promoting health and wellness. Today, Edens Garden has 175 single oils on its lineup and 18 different types of blends.
Such a wide variety accords all customers an opportunity to diversify their collection. Also, you can check out additional accessories on the company website that include roll-on, carrier oils, and diffusers. All these play a crucial role in giving you a one-of-a-kind experience when using these essential oils.
Rocky Mountain Products Lineup
In terms of the products available for customers to purchase on the company website, Rocky Mountain oils have 77 singles. On the other hand, you get to pick from a wide array of blends that number 66 in total.
It's no wonder blends from this company are pretty popular because it's among the few that have such diversity on offer.
Rocky Mountain Oils prides itself on using only the best ingredients for both blends and singles. The fact that all plants are wild or organic ensures the oils you use are of the highest quality in the market today.
You can also check out skincare products, diffusers, roll-on, storage boxes, inhalers, drier balls, plastic blending bottles, carrier bags, and empty oil bottles on sale on the website.
Single and Blends from Eden Garden
Having 175 quality single essential oils to choose from is quite impressive and explains partially why the company enjoys top ranking. Oil extraction takes place using a cold-press, solvent, CO2, and steam distillation.
Among the most popular singles on the market is the lighter and more fragrant lavender. Additionally, you can check out Frankincense, Tea Tree, and Lemon. You can opt for them if you prefer singles as opposed to blends when seeking health and wellness.
On the other hand, you have different blends, including Purify, Aroma Fresh, and Goodnight. Each can suit a different purpose, all leading to better health and therapeutic benefits.
Single and Blends from Rocky Mountain Oils
When comparing Edens Garden vs. Ricky Mountain Oils, you notice that Rocky Mountain Oils is still a legend in the industry. It's largely thanks to its impressive number of single and blends available to customers.
Consequently, the company emphasizes its commitment to top quality, reflected in customer reviews of its products. Among the top singles, you can try out include peppermint and cedarwood.
Admittedly, with 66 blends, you're spoilt for choice when it comes to picking the best to improve your health. For instance, you can use Flu Time, Tranquility, or Immune Strength to benefit your health and wellness.
Edens Garden Carrier Oils
Base oils are critical when you intend to use essential oils for more than aromatherapy at home. You need a carrier oil, in this case, to dilute the essential oils. After that, you can apply it to your skin without any cause for concern.
Edens Garden brings its customers 7 beneficial carrier oils. All these play a hand in your relaxation and wellness at the end of the day. Among the best choices you should consider are sweet almond, jojoba, and coconut oils.
Rocky Mountain Carrier Oils
When comparing Edens Garden vs. Rocky Mountain Oils, you can see Rocky Mountain has top-quality carrier oils you can use. The oils come from numerous plant sources that include vegetables, nuts, and seeds.
Unlike essential oils, the carrier oils from Rocky Mountain Oils are extracted from the plant's fatty bits. That's what makes them an ideal base for essential oils.
Popular carrier oils from Rocky Mountain include coconut, almond, and jojoba. All are available on the company website only.
Edens Garden Accessories
Apart from high-quality single and blend essential oils, you'll get additional products and accessories from Edens Garden. Here, you can note the roll-ons and diffusers on offer.
Diffusers use the latest aromatherapy technology to fill every room you place them in with beautiful fragrances. The good news is you can use the singles or blend depending on your preference.
Usually, the device is easy to use and comes with a manual for assistance. All you need is to add about 3 drops of essential oil in it and turn it on. Soon, you have a fantastic aroma making its way throughout the room, helping you relax and be calm.
Of the top diffusers from Edens Garden, you can try out Terrazzo Stone Diffuser or Eden Garden White Ceramic Diamond diffuser. The Edens Garden Ceramic Diamond also comes in black, pink, and tan, meaning you can match it to your interior décor. Now you can achieve that vision of having unique scents in your home permanently.
At the same time, you can try out roll-ons when comparing Edens Garden vs. Rocky Mountain Oils. The roll-ons are in a convenient size that's easy to carry with you and use.
Usually, all that is on offer from this company are diluted and won't cause any mess or stains on your clothes. Check out Fighting Five, Stress Relief, among others.
Rocky Mountain Aromatherapy Products
Aromatherapy products make it possible to derive as many benefits from essential oils as possible. That is music to many ears who want to improve their health and wellness.
You can start by noting the different diffusers on offer from Rocky Mountain. Diffusers are an integral device if you enjoy great scents in your home. For instance, check out Rocky Mountain Oils Handheld Personal Essential Oil Diffuser. You'll be impressed to note how convenient and energy-efficient this handheld diffuser can be.
Additionally, you have more accessories to view, like a facial roller, wooden bamboo box, and wool dryer balls. Head to the company website, and you can see all of them under 'Accessories.'
Edens Garden Starter Kits
Every beginner feels overwhelmed when faced with a myriad of single and blends. It's why many companies prepare starter kits to get you started.
Edens Garden has a 'Create your Own Oil' kit that has 3 oils in it. As you advance, you can check out the kits with 6, 12, and 24 oils. The 3 are blends that include Fighting Five, Breathe Easier, and Goodnight.
Rocky Mountain Beginner Kits
Pick the Essentials Kit from Rocky Mountain Oils when you want to test the waters. On it, you'll get 6 main single oils that you can enjoy using.
Ideally, the essential starter kit is simple enough to use with a diffuser or mix with a carrier oil. You get to enjoy orange, tea tree, peppermint, lemon, rosemary, and lavender.
Edens Garden Ingredients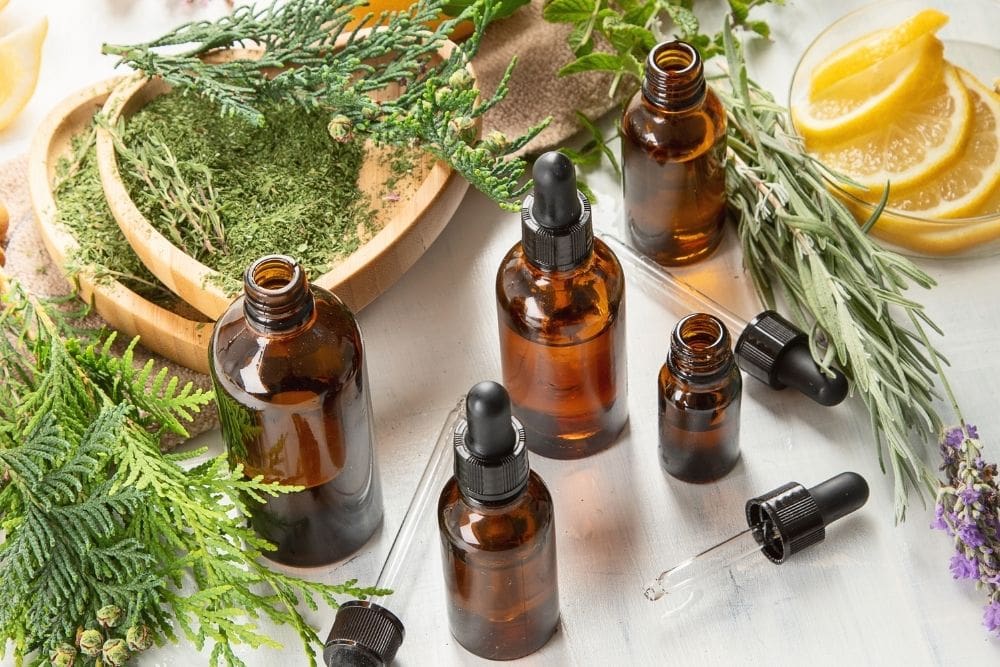 All Edens Garden single blends and carrier oils are made using 100% organic plants. They're branded as 100% pure essential oils free of synthetics, fillers, and other toxic materials on the company website.
What's interesting to note is every batch of these products is tested. Because there's no governing body for essential oils, the company has contracted a third-party to carry this out. The main areas covered under this include purity, effectiveness, quality, and safety of the oils.
Simultaneously, all plants that play a crucial role in producing these essential oils are ethically sourced worldwide. In these areas, the best agricultural practices are implemented, including not using pesticides to promote sustainability.
Rocky Mountain Oils Ingredients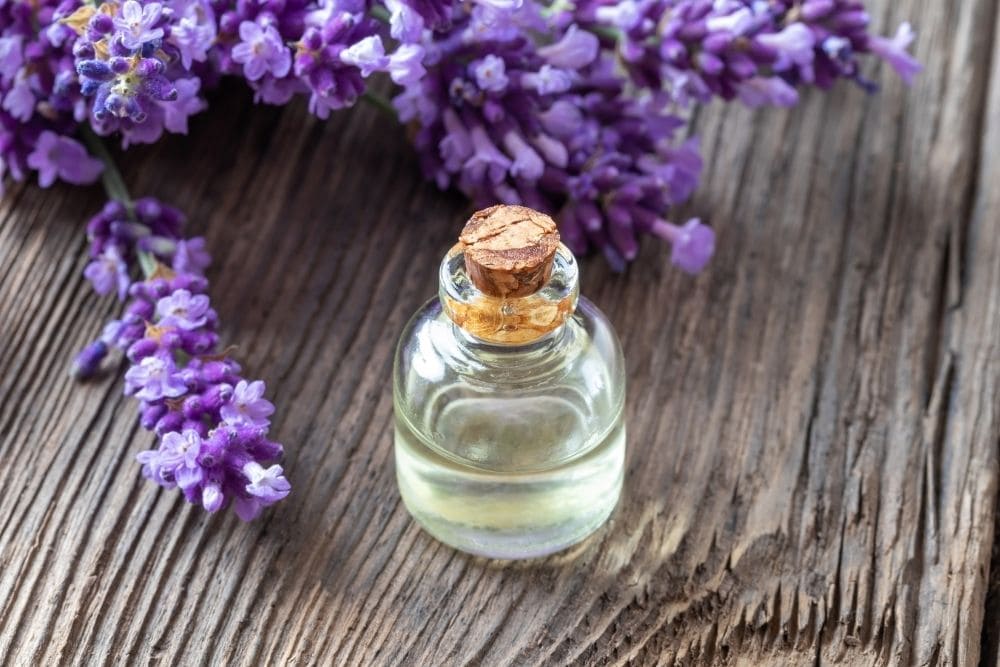 Rocky Mountain Oils prides itself in packaging authentic and effective single and blend oils to suit your needs. Since its founding, it's maintained its high standards by only using 100% pure plants sourced worldwide.
More so, being free of MLM practices keeps the company on its toes since it sells products directly to customers. You can check out the impressive products line up on the company website today.
Apart from quality, you can enjoy fairer prices and a wide variety of products that include aromatherapy accessories.
Edens Garden Customer Reviews
Comparing Edens Garden vs. Rocky Mountain Oils means delving into what the customers have to say about the products.
Edens Garden grasps the importance of putting the customer first. It's free of MLM practices and instead opts to sell directly to you on its website.
Positive Reviews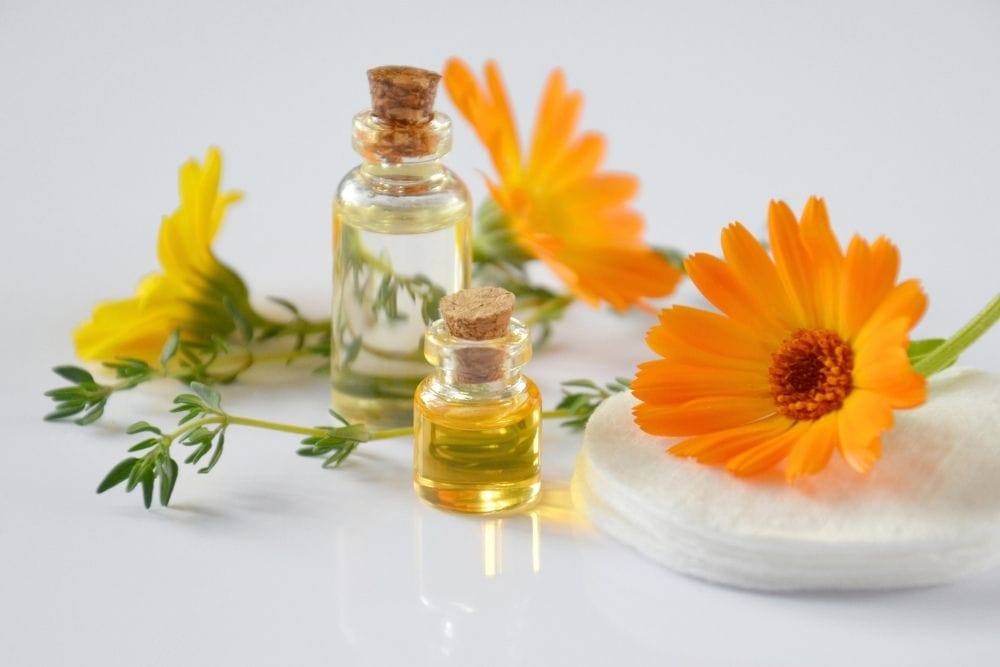 One customer gave the oils a 5-star review stating it's among the few non-MLM companies they trust. It's maintained its high-quality products that have top purity levels and safe for the whole family. Also, the company being women-only was a huge positive.
Edens Garden essential oils smell lovely, and the fragrance lasts longer when you use a diffuser. Additionally, the oils are fairer priced, meaning customers can buy several to have variety at home.
Negative Reviews
Though the oils are 100% organic, they have their faults like any other product in the market today. For instance, one customer complained a batch had odd-smelling peppermint oil in it. It was different from any other oils they'd previously used.
Another customer got a bottle with the seal broken and diluted oil without any scent inside. Trying to return it proved futile because the company didn't respond when contacted.
Rocky Mountain Oils Customer Reviews
Positive Reviews
Rocky Mountain prides itself on providing customers with the best products. It's reflected in the number of positive reviews it gets. One customer got a dentist's recommendation and ended up loving the experience of using Rocky Mountain oil blends. Using Clove Bud worked as a pain reliever for toothache.
Also, another customer raved about learning how to make their blends using the Essential Kit. It has the main oils that every essential oil beginner needs to learn how to mix up different combinations. With personal blends, they've found solutions for numerous issues from then on.
Negative Reviews
A few consumers had an issue with the packaging of the essential oils. It was poorly done, and some bottles were leaking, creating a huge mess. They had to throw away some, which was a loss. Besides, efforts to raise the issue with the company bore no fruits.
Another got an essential oil that's already diluted with coconut oil. Diluting it this way resulted in a lack of fragrance, which was why they bought the oil.
After noting the positive and negative remarks between Edens Garden vs. Rocky Mountain, you can note customer service.
Edens Garden Customer Service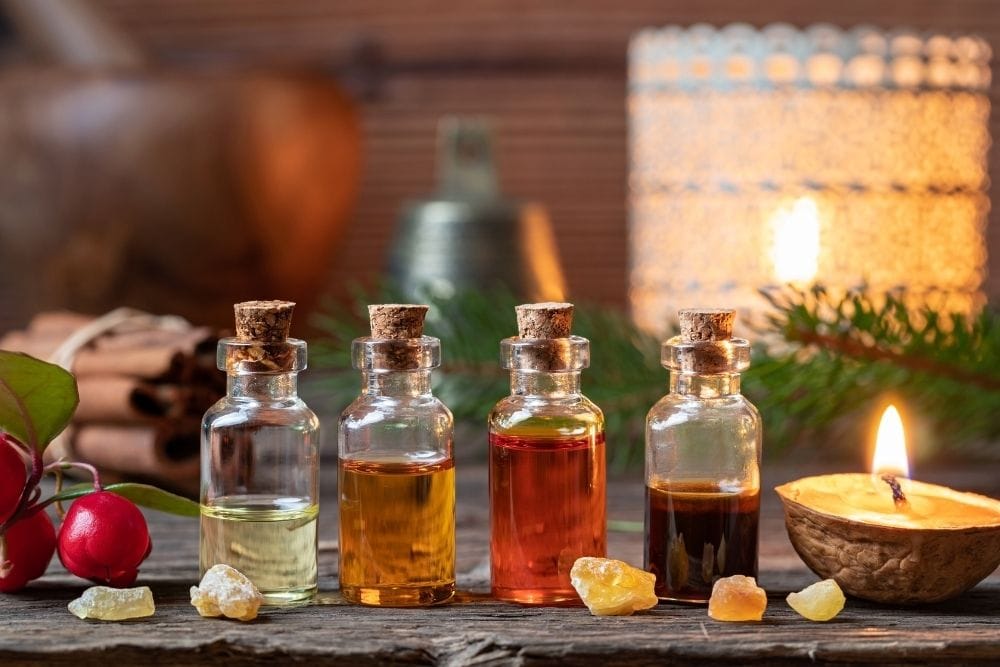 Edens Garden has taken the necessary steps to be more available to its customers using different platforms. For instance, you can use the Chat option from 7 am to 3 pm PT. The durations aren't long enough, especially for clients in different time zones.
Therefore, Edens Garden should look into catching up with the times and offering 24/7 chat options for its customers. Additionally, you can call the company but only during business hours. The number is on the company website, and there's also an email.
Besides the contact information, on the website is a subscription offer for anyone with interest. It's a neat way of getting frequent tips and DIY projects when using Edens Garden essential oils, blends, roll-ons, and other accessories.
Rocky Mountain Customer Service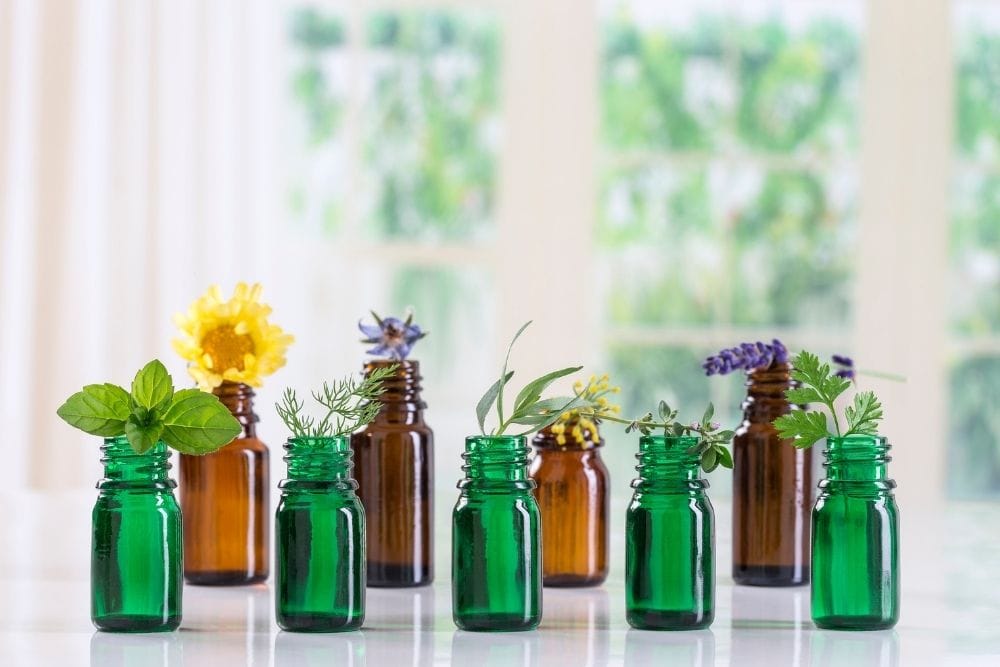 On the 'Contact Us' page of the Rocky Mountain Oils website, you can get all the contact information you need. For starters, you can jot down an email by following the instructions provided. These include filing in your Full Name, Email, Phone Number, choosing a topic, and typing the message. After that, press 'Submit' and wait for someone to get back to you.
Besides email, there's a phone number that you can call from Monday to Friday between 8 am to 5 pm MT. Also, you can find the company on numerous popular social media sites.
Wrapping Up
When comparing Edens Garden vs. Rocky Mountain Oils, the best tactic is looking at critical parts of each. For starters, the product lineup speaks volumes about what to expect from each company. The good news is both are non-MLM entities that strive to maintain high standards and only use 100% pure plant extracts.
From both companies, you get different essential oils that include singles and blends. There are also plenty of roll-ons, diffusers, and other accessories that add to the value of using these oils.
However, the main difference is in the number of oils on offer. While both companies have 3 carrier oils, they differ in terms of singles and blends.
On the one hand, Edens Garden has 175 singles and 18 blends. On the other hand, Rocky Mountain Oils has 77 singles and 66 blends. Consider this as you pick out the right brand for you.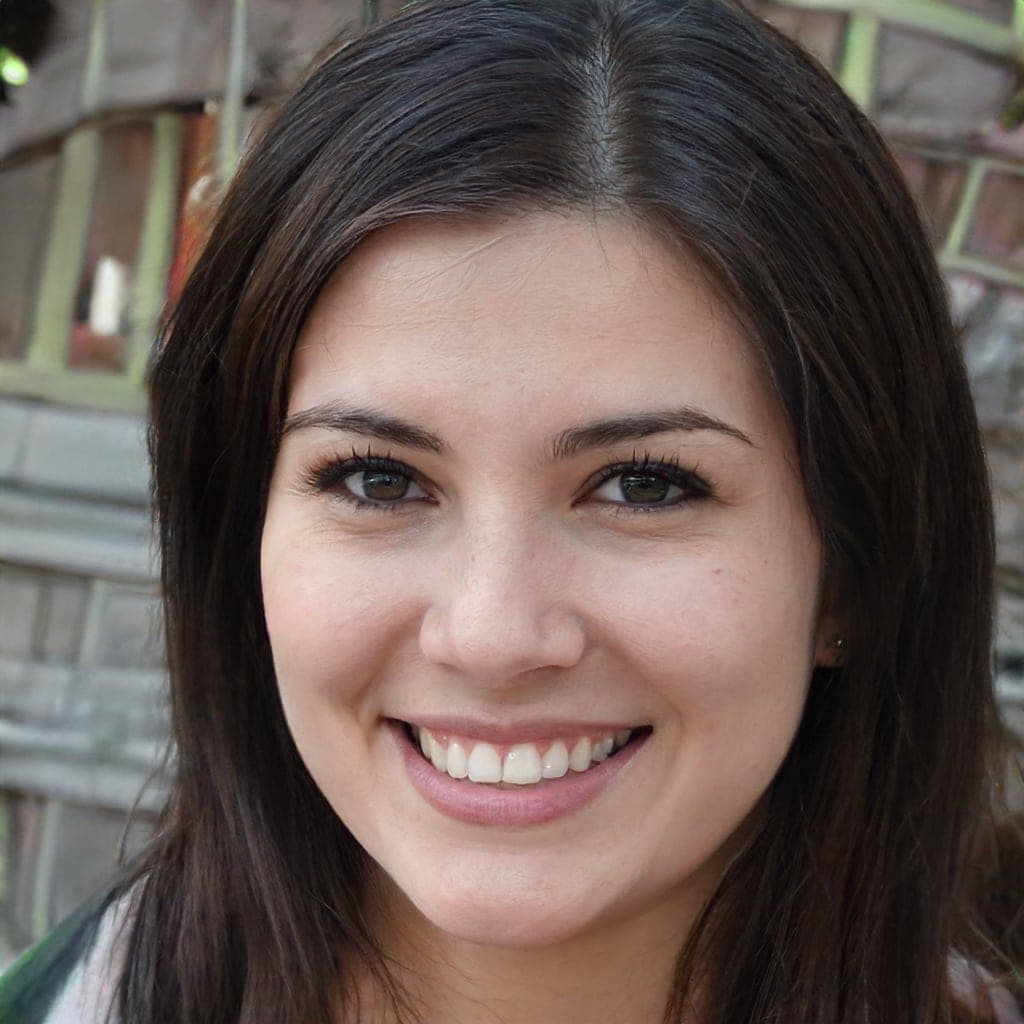 I currently work as a medical receptionist, but my ultimate goal is to work as an occupational therapy assistant. Helping others achieve a better quality of life is something I'm after. That's one of the main reasons I started this blog. Learn more about me.