There's nothing like a fresh scent mist of a diffuser to set the mood and rejuvenate the body any morning, afternoon, or evening. But how are we supposed to pick the best one with literally hundreds of diffusers on the market?
Scentsy is a fragrance brand with a modest selection of essential oils. Along with oils and diffusers, they sell scent packs, cleaning products, wax warmers, and several other delicious smell products to fill your home and nose with wonderful scents.
Young Living is an essential oils company that is committed to growing and selling the highest-quality oil as possible. Their extensive oil range ensures that every customer is bound to find at least one essential oil they'll benefit from adding to their collection.
What Is The Scentsy Diffuser?
Scentsy offers a range of beautifully decorated essential oil ultrasonic diffusers along with a more affordable and simple plastic diffuser. They also have covers available so you can change up the look of the diffuser without having to buy an entirely new machine.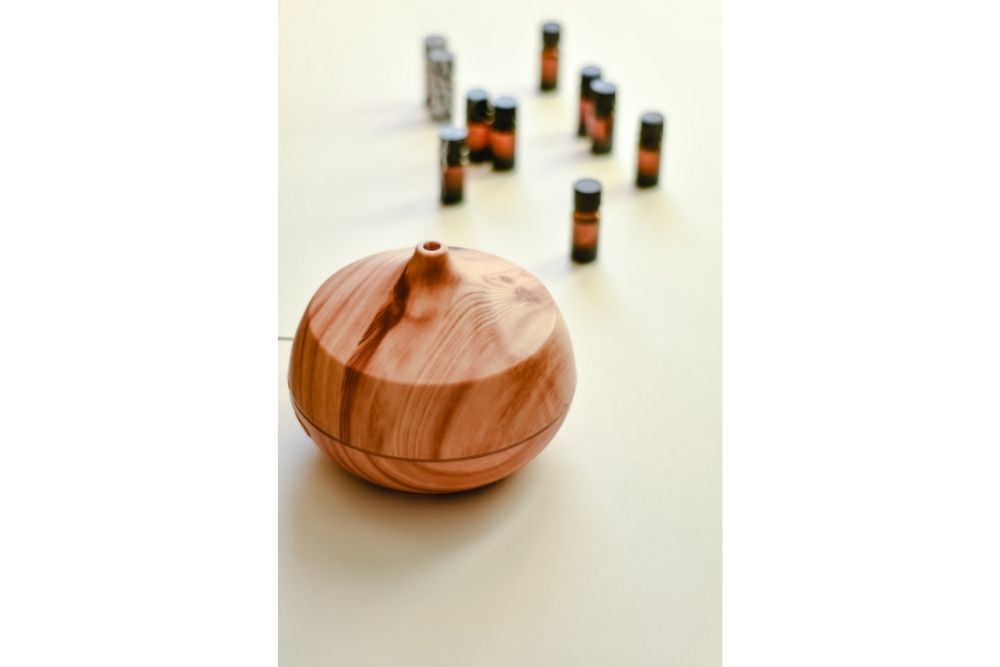 How Does A Scentsy Diffuser Work?
An ultrasonic diffuser uses vibrations to convert water and oil into a mist that shoots it out into a room. The Scentsy Fleur-Gray diffuser has a relatively large 450-milliliter reservoir that maximizes its run time while the classic Scentsy Diffuser has a 200-milliliter reservoir.
Who Benefits From A Scentsy Diffuser?
Anyone with a passion for home decor and love of essential oils would enjoy a decorated Scentsy diffuser! From mirrored, to flowered, to dark and sparkly, there is a diffuser cover to match every home's aesthetic.
What Is The Young Living Diffuser?
There are several young living diffuser options to choose from. For the sake of time, we will be talking about their product range more generally.
Most of their diffusers are humidifying diffusers that use water to spray oiled mist into a space.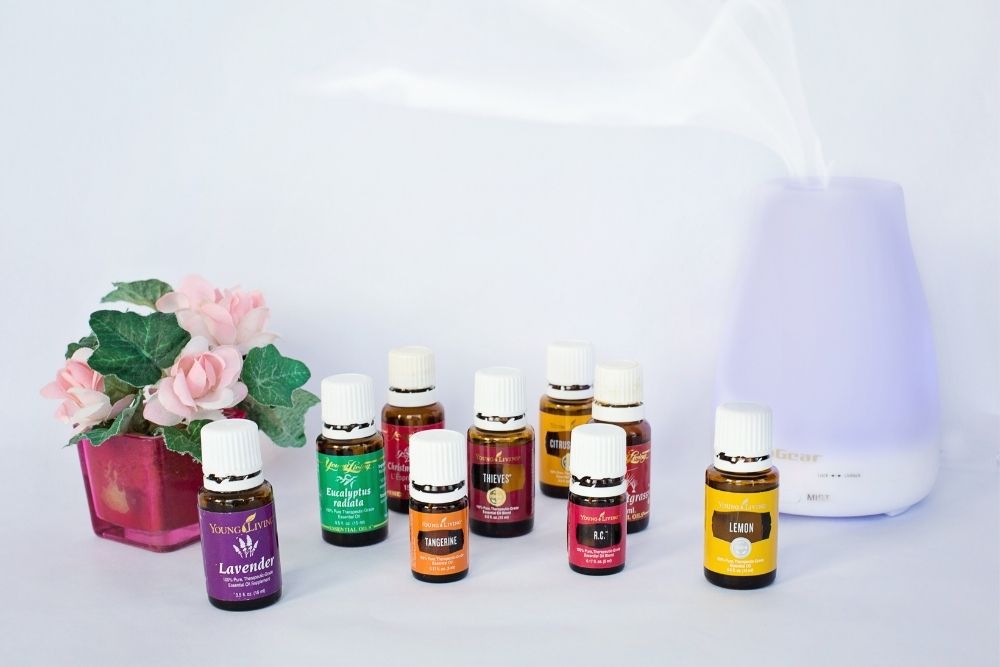 How Does A Young Living Diffuser Work?
Young Living's diffusers convert water into a mist that carries essential oils around a room. They are compact and can be controlled either with a remote control or a small set of buttons at the base of the machine.
Who Benefits From A Young Living Diffuser?
Everyone is bound to find one diffuser they love from Young Living. Customers focused on enjoying the health benefits of essential oils will really enjoy their range in style and appreciate their uncompromised dedication to quality products.
Scentsy Diffuser vs Young Living Diffuser Comparison Chart
Scentsy Diffuser
Young Living Diffuser
Ease Of Operation
Easy
Easy
Diffuser Products

Classic Scentsy Diffuser
Fleur Gray

Aria Ultrasonic
Desert Mist
Dewdrop
Feather the Owl
Haven Ceramic
Lantern
Lucia Artisan
Lustre Artisan
Orb
Rainstone
Sundance Ultrasonic
Snowy the Owl
Sweet Aroma
USB
Aroma Ring

Key Features

Removable decorated covers
16 color LED light options
200-milliliter reservoir for classic Scentsy Diffuser
Two buttons
Plug operated
Shuts off when it runs out of water

Wide range of designs
Affordable options
Plug operated
Time options
LED light options
Generally small reservoir
Remote option

Materials

Glass cover
Plastic diffuser base
Electricity

Ceramic
Plastic
Glass
Electricity

Affordability
Slightly Expensive
Expensive
Safety
Safe as long as oil used is safe for pets/children
Safe as long as oil used is safe for pets/children
Maintenance
Rinse after every use and wash twice/month
Rinse after every use and wash twice/month
Customer Reviews
Mixed Reviews
Generally Very Satisfied
1. Ease Of Operation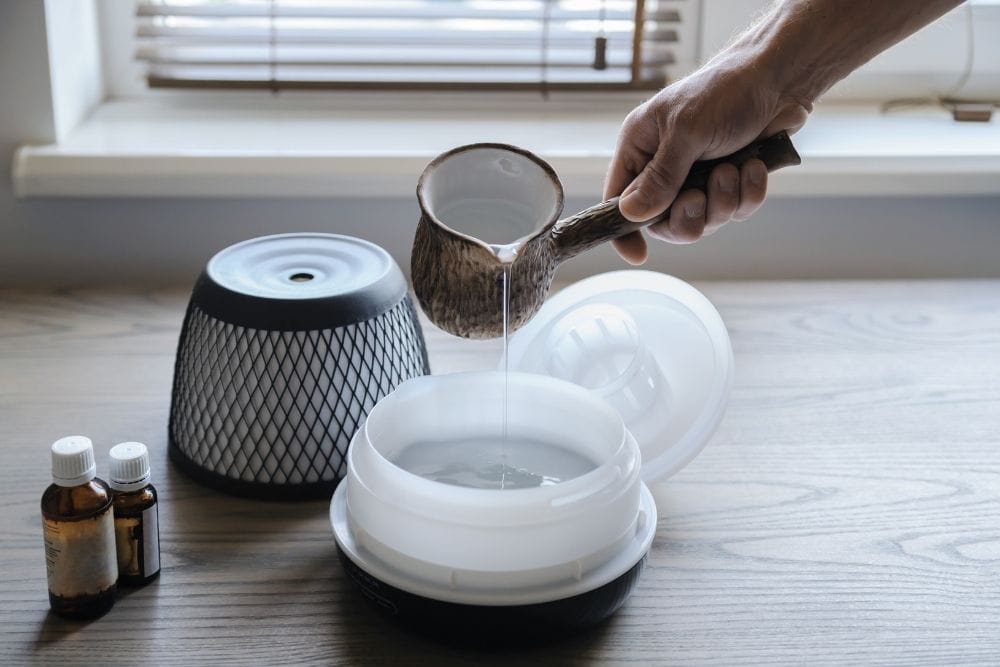 Scentsy Diffuser
There are two buttons on the Scentsy diffuser. The left button controls the amount of mist coming out of the diffuser, and the right button controls the LED light feature.
The only thing that might be complicated for new users is that holding down a button and just pushing a button will activate different commands. This might take some getting used to but we feel like the system is relatively intuitive that users should be able to work the machine with ease after a day or two of having it.
Young Living Diffusers
Young Living diffusers use a two-button system to adjust settings. The mist button turns the machine on and off and lets you choose which mist mode you want (high, medium, low). The light button activates the LED lights.
2. Key Features
Scentsy Diffuser
The Scentsy diffuser features a 200-milliliter reservoir for water and essential oil drops and 16 different color options including 12 different LED colors. From a gentle white flicker of a tealight to a seamless 12-color rotating display, there is little this diffuser can't do when it comes to setting the mood with its light feature.
Young Living Diffusers
The Young Living diffuser reservoirs hold up to 200 milliliters and it is recommended to use up to ten drops of essential oil in them, depending on the size of the diffuser. Most of the diffusers are white and come in the traditional essential oil diffuser teardrop/cylinder shape.
3. Quality/Materials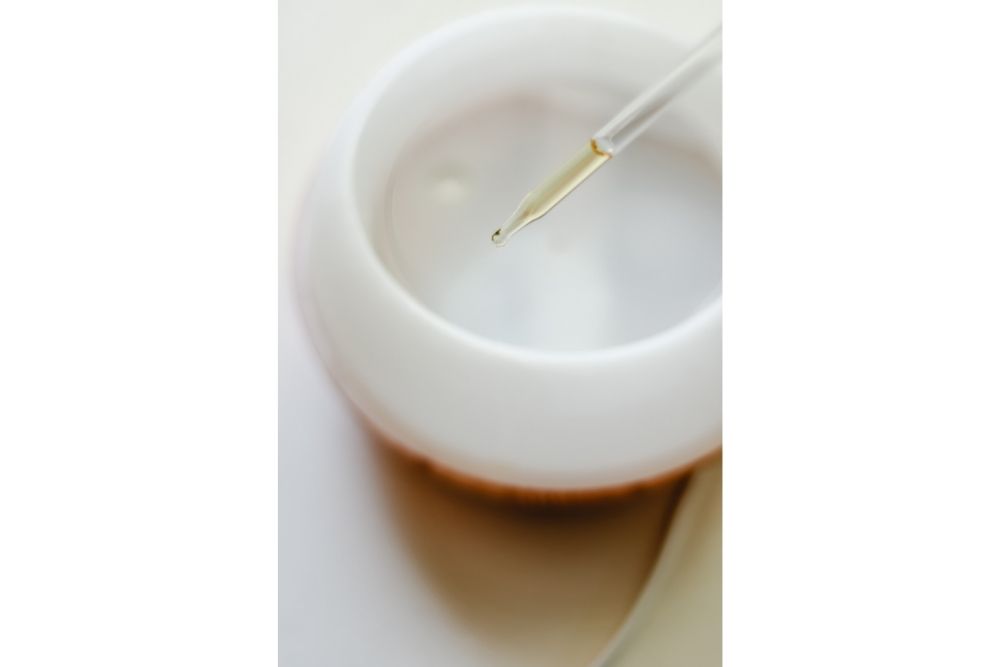 Scentsy Diffuser
The cover for the diffuser is made of glass which means that there is a risk of it breaking. The diffuser base is made of plastic which means it's easy to handle and wash regularly.
The LED light is very bright and is a highlight of the machine.
Young Living Diffusers
Most of Young Living's diffusers are either ceramic, glass, or plastic. All of their products look very high quality and are well designed.
Parts of many products are also dishwasher-safe, which makes it easy to keep your diffuser germ-free.
4. Top Products
Scentsy Diffuser
This diffuser comes with the pink Enchant cover that glows beautifully when the light feature is turned on. The cover is polished but still organic-looking scents a room very well.
If you're looking for something a bit moody, try the Scentsy diffuser with the Reflect cover. The cover is designed to look like a starry night and is sure to soothe you to sleep with a little lavender in it at bedtime.
Only interested in the diffuser and not the covers? The simple Scentsy diffuser base is your best bet! Coming in at 10.5 inches high, this base will give you the reliable no-frills oil experience you're looking for.
Young Living Diffusers
As one of their more affordable options, the Dewdrop diffuser is sleek, reliable, and generally very well received. It shuts off automatically and it's neutral gray and white palette means it will blend into any home.
It would be a shame to talk about Young Living and not bring up Feather! This nightlight diffuser combo would make any kiddo squeal for joy at the thought of bedtime. It's the perfect way to introduce essential oils into your child's routine.
This is easily Young Living's most expensive diffuser — but it's also one of their prettiest! The glass dome top, matching wooden remote and built-in bluetooth speaker all make this an incredible item.
However, while most customers love this machine, some said it isn't as reliable as it should be — so keep that in mind!
5. Affordability
Scentsy Diffuser
The classic Scentsy diffuser comes with an elaborately decorated glass cover, which does raise the price. Without the cover, the diffuser is reasonably affordable.
While the classic Scentsy diffuser is a bit more expensive than most plastic diffusers out there, it looks far more decorative than its cheaper counterparts. If you still want to give the Scentsy brand a try without paying too much, we recommend trying their plastic Fleur Gray diffuser.
Young Living Diffusers
Young Living does cost a pretty penny. While some diffusers cost more than theirs do, this one is relatively expensive compared to other diffusers on the market.
6. Safety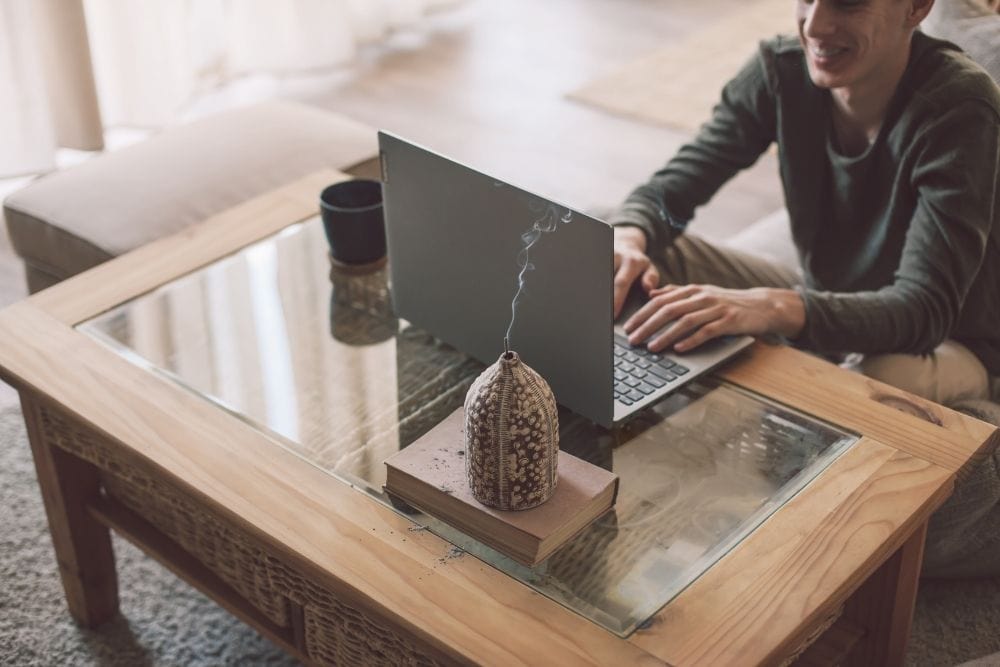 Scentsy Diffuser
Ultrasonic diffusers, regardless of the brand, need to be cleaned incredibly often. You should rinse your diffuser out and let it dry after every use, as well as giving it a thorough clean once or twice a month.
This may sound daunting, but it's just a matter of building the habit into your routine. If you want more information on how to keep your ultrasonic diffusers clean, check out our article How Often Should I Clean My Essential Oils Diffuser.
Young Living Diffusers
Like previously mentioned, the most important safety tip with a diffuser is to always keep it clean. Reference the article and make sure your diffuser happy clean mist into your space!
You should also always research whether an oil is safe to be diffused around your pets or small children. While adults can enjoy pretty much any oil they like, it isn't always the case for furry friends or little ones!
7. Customer Reviews
Scentsy Diffuser
There have been a couple of instances where a plug was missing or the glass cover had broken and glued back together before being sent. Other than these few instances, customers have generally been quite happy with their purchases.
Young Living Diffusers
The Desert Mist diffuser is one of the most reviewed Young Living diffusers and people are generally very happy with their purchase! As is the case with most diffusers on the market, there have been some instances of it randomly stopping working after a short period of time.
Here's The Deal…
If you're looking for something affordable and sparkly, we recommend going with the Scentsy option. However, if you're looking to invest in a solid stylish diffuser, Young Living might be the way to go.
While the Young Living diffuser product range is quite vast, their diffusers have a lot more reviews so you will know exactly what you're getting into. At the end of the day though, both are great diffusers from great brands.
We don't think you'll be disappointed with either option. Let us know what you go with and what you think of it!
Happy Oiling!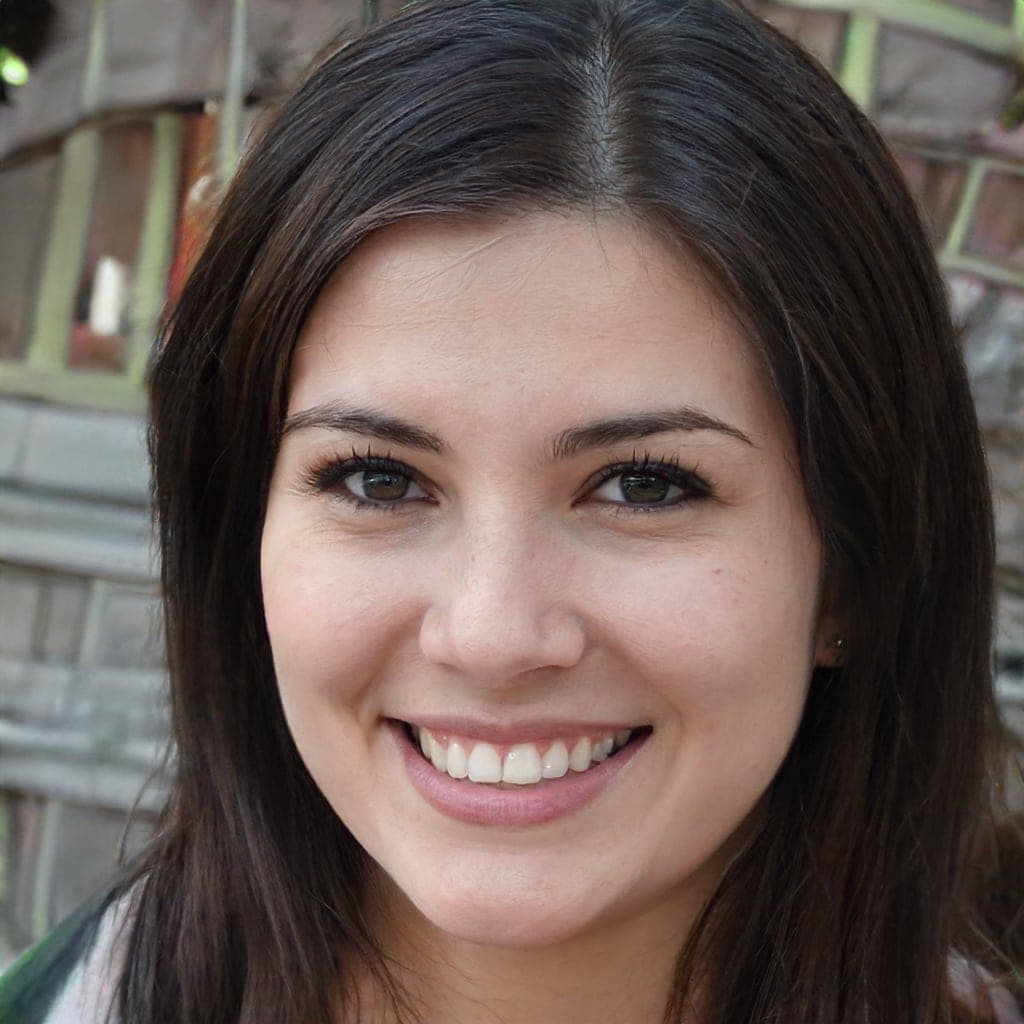 I currently work as a medical receptionist, but my ultimate goal is to work as an occupational therapy assistant. Helping others achieve a better quality of life is something I'm after. That's one of the main reasons I started this blog. Learn more about me.