You may have heard of a diffuser before, but what's an aroma stone? Is a diffuser or aroma stone better? Follow along as we compare in detail an Aroma Stone vs Diffuser.
What Is An Aroma Stone?
An aroma stone is made with lava rock or natural stone powder that emits fragrance without the use of electricity. The non-scented stone has no smell and you can buy them as plain rocks or as cute decorative rocks.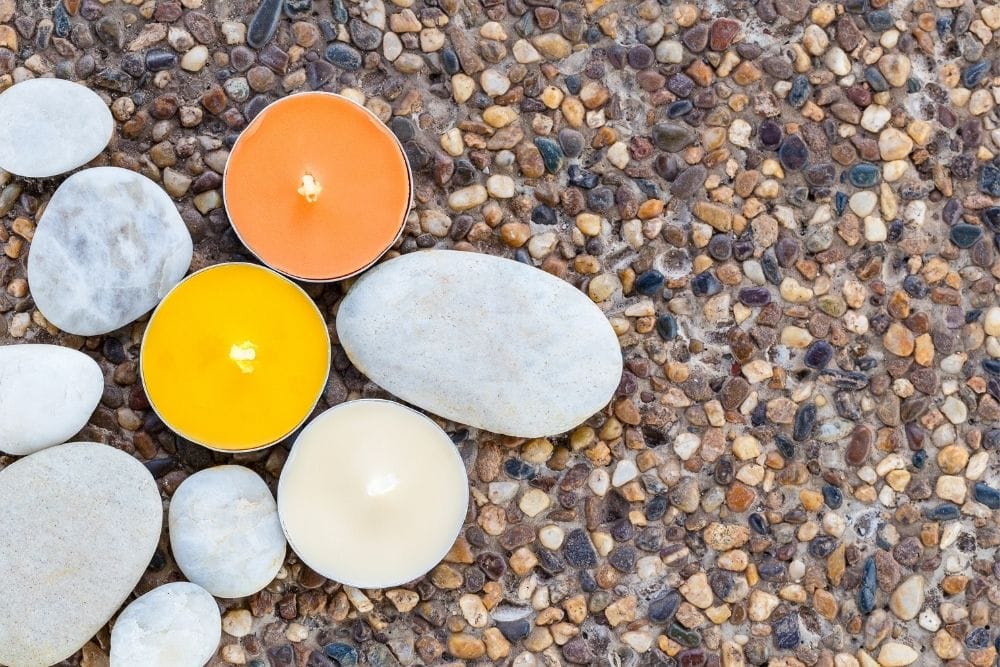 The stone sits on a plate, bowl, or tray made of ceramic or other material and normally comes with a small divot to hold several drops of essential oil or holes (lava rock).
How Do They Work?
Without needing to plug it in, simply place an aroma stone on a plate and add three to twelve drops of essential oils onto the rock. In a smaller room stick closer to three drops and a larger open room lean more towards twelve drops.
The aroma should stick around for a week or two. Whenever the scent dissipates, simply add more drops, it's that easy.
What Is A Diffuser?
A diffuser is a device that diffuses essential oils from water into the air using ultrasonic wave vibrations. These diffusers require electricity or batteries to operate, while others, like reed diffusers, don't.
How Do They Work?
For electric diffusers, remove the covers, add water to the waterline, add essential oil drops, plug them into a power outlet, and press the power button on. The ultrasonic ion disc will vibrate creating a mist that adds fragrance to your room.
For reed diffusers, add your mixed essential oil and carrier oil to a glass jar and then place reed sticks inside the jar of oils. The oil travels up the reeds and permeates the room with a pleasant fragrance.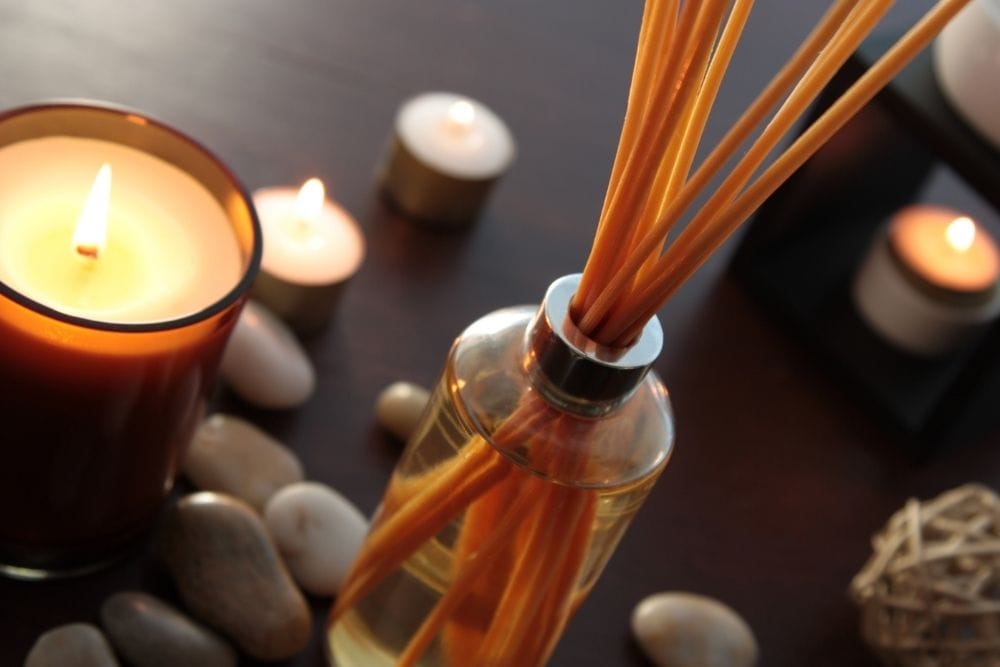 For a more in-depth explanation of electric diffusers, check out our article, "How Do Diffusers Make Steam?" Also, feel free to read our article, "Reed Diffusers vs Electric Oil Diffusers."
Aroma Stone vs Diffuser
Aroma Stone
Diffuser
Who Uses Them

Eco-Conscious Users
Homes Without Electricity Or People Who Want To Use Less Electricity
People Who Prefer Natural Home Decor

Essential Oil Users
Homes With Electricity
People Who Enjoy Natural Or More Modern Home Decor

Key Features

Waterless
No Electricity Needed
Eco-Friendly
Budget-Friendly

Automatic Shut-Off
Scent Control
Lighting Options
Budget-Friendly

Quality/Materials

Undiluted High-Quality
Natural Stone Powder, Lava Rock, Clay, Homemade (Flour, Salt, Oil), Porcelain Or Ceramic Plate

High-Quality
Polypropylene Plastic, Metal, Ceramic, Wood, Electronic Parts And Wires, Water

Top Products
Top Plaza Lava Rock Stone
Innogear Essential Oil Diffuser And Humidifier
Safety
No Open Flames
No Open Flames
Customer Reviews
Mixed
Mixed
A Detailed Comparison
So you have the general gist of the differences between an aroma stone and a diffuser. Now, we will go into more detail about each feature.
1. Who Uses Them
Aroma Stones are extremely eco-friendly making them a great purchase for eco-conscious consumers. Since these stones are more eco-friendly they are made with natural materials giving your home a more natural decor.
People who surround themselves with modern or natural home decor lean more towards the electric diffuser. A lot of essential oil users in general use these types of diffusers.
2. Key Features
The best feature about the aroma stone is its simplicity – It doesn't require water, heat, or electricity. It's a lot easier to place your aroma stone in any area of the house because it doesn't require you to be near a power outlet.
Aroma stones are super affordable purchases. They are also affordable in other ways – They are waterless, they don't use electricity, and are super easy to maintain.
You have a lot more control over electric diffusers like power buttons, lighting, and mist/scent control. Some diffusers come with automatic shut-off functions too.
Most diffusers are very affordable, but you can find some more on the pricier side. For example, the Woodgrain Ultrasonic Aromatherapy Pure Air Diffuser falls on the cheaper side. The Smart App Bluetooth Home Electric Ultrasonic Diffuser is on the pricier side but still a great product with many features.
3. Quality And Materials
Both the aroma stone and diffuser are high-quality products. Aroma stones are made with more eco-friendly materials like natural stone powder, lava rock, clay, homemade (flour, salt, oil), and sit inside a porcelain bowl or ceramic plate.
Diffusers can be bought in a wide variety of different kinds of materials, though the water tank is normally made with propylene plastic. The materials you can choose from are plastic, metal, ceramic, or wood.
4. Top Products
The top aroma stone product is the Top Plaza Lava Rock Stone. You get a square ceramic bowl, 14 pieces of lava stone, and a choice between three shapes: flat rounds, heart-shaped, or circular balls.
The best-selling diffuser is the Innogear Essential Oil Diffuser And Humidifier. It offers 7 colored lights, two mist modes, waterless auto shut-off, and your color choice between basic white, white-gray, yellow, bronze, or brown diffuser covers.
4. Safety
The aroma stone and diffuser are safe to operate and don't require open flame or heated elements. Aroma stones are a bit safer than diffusers because they don't involve electricity.
5. Customer Reviews
Many customers were surprised with the aroma stone's small stature but mighty scents. A few users argue the opposite is true.
Users appreciated the number of control features diffusers have and their therapeutic benefits. In general, they are more likely to malfunction or be defective.
Overall, customers love aroma stones and diffusers. They are both different and have something wonderful to offer to consumers.
All Things Considered
The Aroma Stone and Electric Diffuser are both amazing purchases. You are more knowledgeable of each and are ready to bring one home today!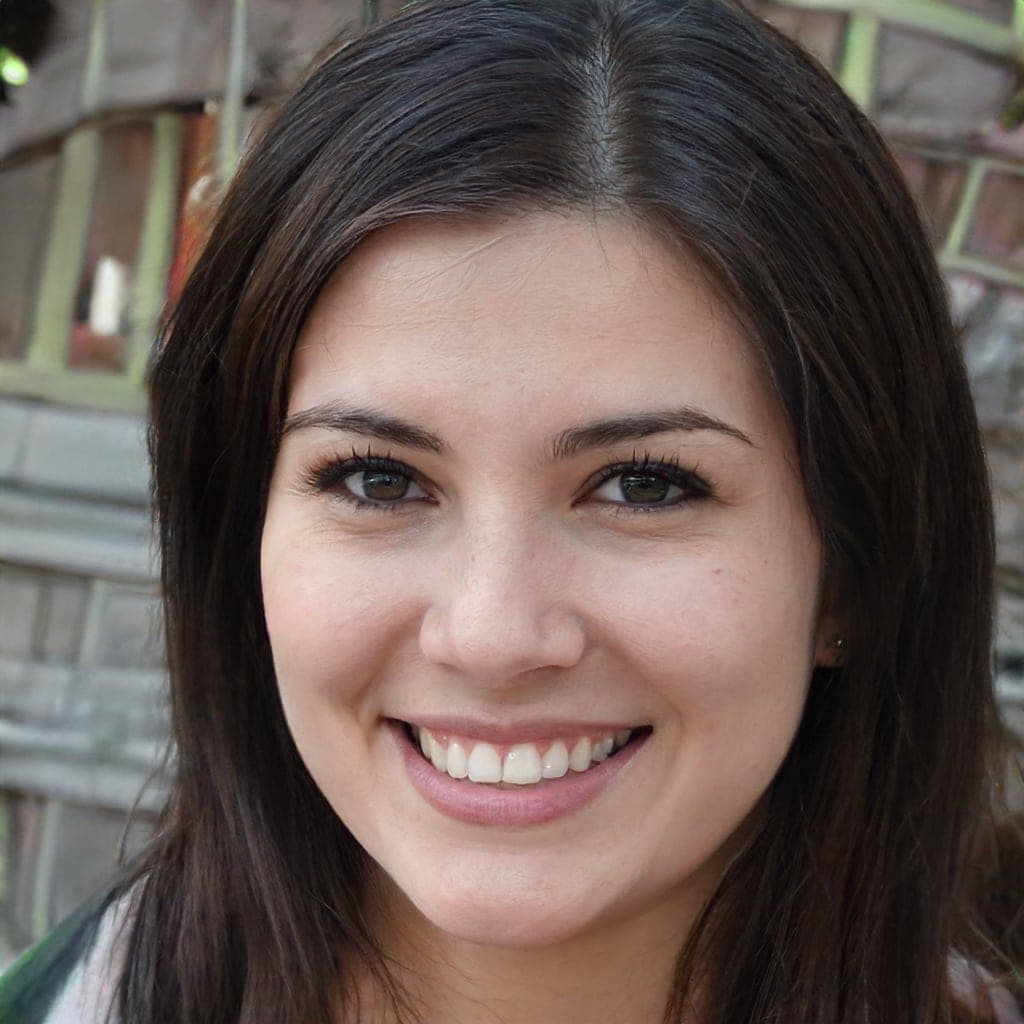 I currently work as a medical receptionist, but my ultimate goal is to work as an occupational therapy assistant. Helping others achieve a better quality of life is something I'm after. That's one of the main reasons I started this blog. Learn more about me.