All the basics are covered in this dewdrop diffuser review to help you master how to use this device. At times you may want the essential oils in vapor form to breathe in and fill your space with a beautiful aroma. That's the purpose of getting a good diffuser.
But, before delving into the dewdrop diffuser review, let's start with the company which makes the device—Young Living.
The Company Behind the Dewdrop Diffuser
Young Living is a multi-level marketing company that opened its doors back in 1994. Its founders Gary and Mary Young, set up an organic farm and a distillation facility in Utah to process essential oils. Going into business was because of a lack of quality essential oils in the market.
So they took a leap of faith and started growing their herbs to process. Mary had a background in direct sales, which came in handy for their new venture. Upon opening the doors of Young Living, they began doing large-scale farming in Idaho and Utah.
Naturally, the expansion was because of the rising demand for top-quality essential oils. Today, the company is known worldwide as an industry leader in essential oils and accompanying products. In this dewdrop diffuser review, you can learn about one of their most popular products.
An Introduction to Dewdrop Diffuser
Young Living has, over the years, come up with numerous products to help its customers derive the best use from essential oils. One of these is the dewdrop diffuser. The diffuser has three purposes which can come in handy once you purchase some essential oils. These are:
Aroma diffuser
Atomizer
Humidifier
Everything about the dewdrop diffuser from Young Living speaks elegance and quality. From its name, you'll notice the design resembles a dew dropping to the ground. It's light and easy to use when you want to fill your home with beautiful fragrances from the numerous essential oils on offer.
In this dewdrop diffuser review, it's worth noting that the diffuser uses ultrasonic frequency. The frequency generates waves at a fast rate of 1.7 million/sec.
Such a fast rate manages to covert the liquid into vapor releasing it to the air in your home. The good news is it can function for up to 4 hours and automatically shuts off.
Design and Appearance of the Dewdrop Diffuser
A glance at the design when going through this dewdrop diffuser review reveals an elegant shape. It's in the form of a dropping dewdrop that's attractive to the eye. Right away, you notice the simplicity of this design that many people applaud.
The device is visually appealing and can go with lots of home décor. It's white, therefore, meshes well with other colors in your home. You won't have to worry about color-clashing or needing to change some things to match.
Smooth lines start from the top of the diffuser to the bottom, where you find a teal base. The cover is semi-translucent and made using high-quality plastic that won't melt when you plug in the device.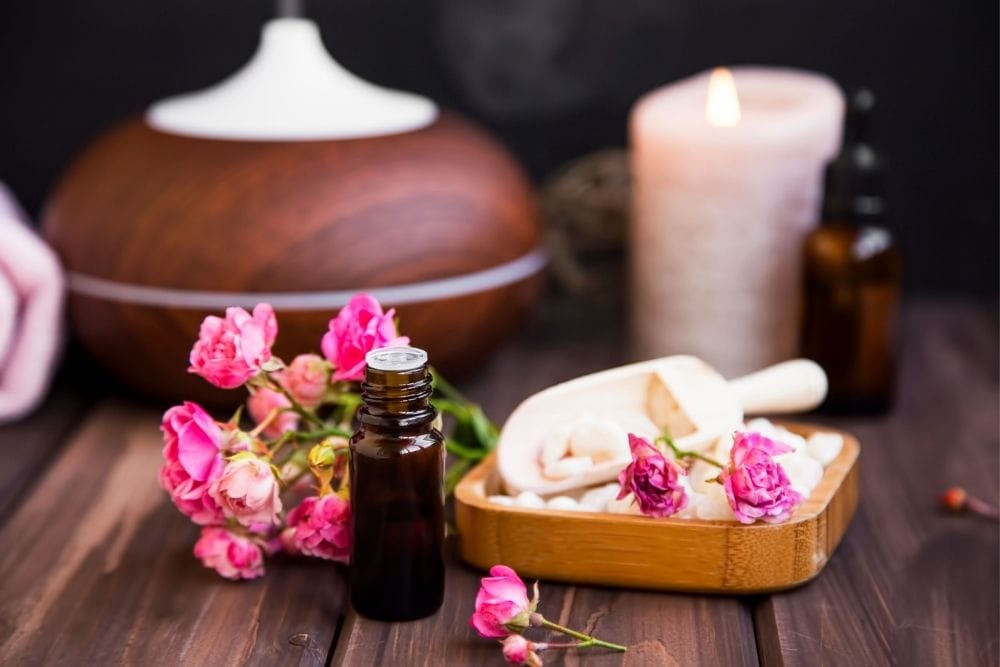 Other Dewdrop Diffuser Features
In this dewdrop diffuser review, you can learn about other features that make this device so popular. Young Living has the upper hand because of these features making its diffuser to be in high demand. You notice that the diffuser has a larger capacity than most.
Young Living has created a diffuser with a larger capacity to stand out in the market. Additionally, it fulfills customer needs. Its tank can carry 180ml of liquid. 180ml is a larger capacity than most diffusers in the market today.
The large capacity is why you can safely use this device to diffuse essential oils for up to 4 hours. Other diffusers cut out at 3 hours once they reach the 110ml mark, which is most common in the industry.
Another feature to note in this dewdrop diffuser review is the coverage of the diffuser. Of course, you want the aroma to spread all over your room, right. But, keeping in mind the range is essential when purchasing a diffuser.
The Young Living dewdrop diffuser can cover an area of 300 sq. ft. or slightly more prominent. Anything more significant than that requires a few more diffusers on hand to spread the fragrance. Sadly, only using one in a large room means you won't derive as many benefits from the mist as possible.
Please take note of its noise level, which is another of its best features. The dewdrop diffuser isn't a silent device. You can hear a little noise, but it's minute enough to ignore and leave the diffuser on as you sleep. The noise isn't disruptive at all. It's an advantage for anyone who prefers to keep it on at night.
How Does Dewdrop Diffuser Work
After noting all the features in this dewdrop diffuser review, it's essential to know how the device works. That way, you can start getting as many benefits from it.
A dewdrop diffuser runs for 4 hours when you fill it. Its purpose is to convert the liquid molecules into mist released into the air in your room. So how do you use it for the best results?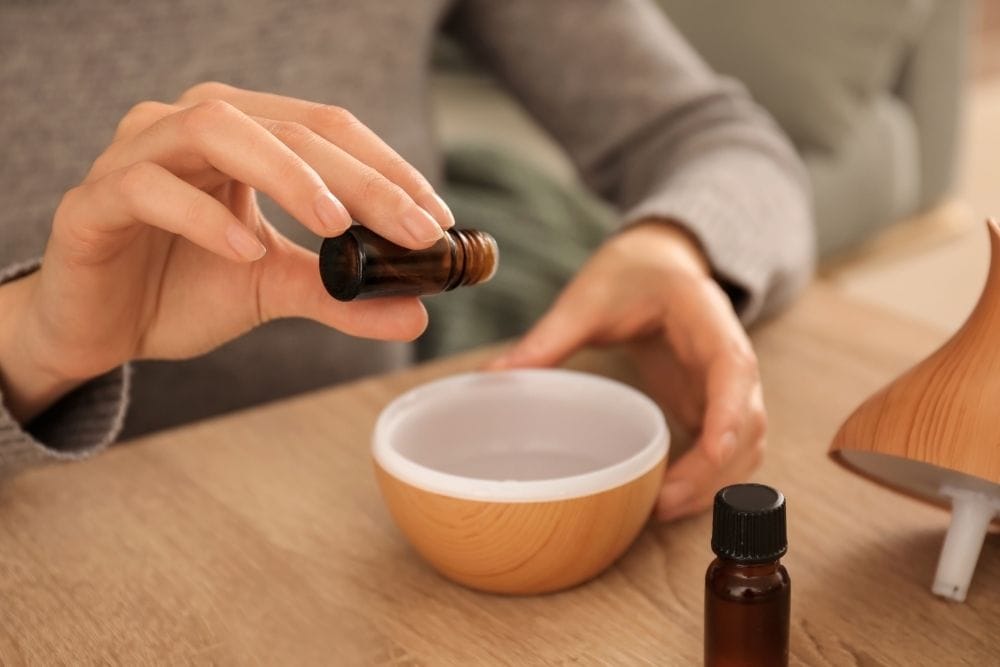 Fetch the dewdrop diffuser and make sure it's not plugged into the socket. Safety first.
Take off both the outer and inner lids of the device.
Notice the red mark indicating where water should reach.
Fill the tank with water up to the red mark.
Get the essential oil you want to use and add about 6 to 8 drops into the water.
Replace the lids on the device, making sure the grooves are in alignment.
Plugin the adaptor into an outlet in the room you want the device in
Turn on the outlet, then press the on/off switch to turn on the diffuser.
You notice the unit starts to emit mist and turns on LED lighting.
Leave the device on for as long as you'd like during the 4 hours operational window. If the mist gets too overwhelming, all you need to do is turn it off.
Customer Service Reviews
Perhaps the best way to derive much more from this dewdrop diffuser review is to learn what customers think of it. The device is popular but has both positive and negative reviews, which can be an eye-opener, right.
Positive Dewdrop Diffuser Customer Reviews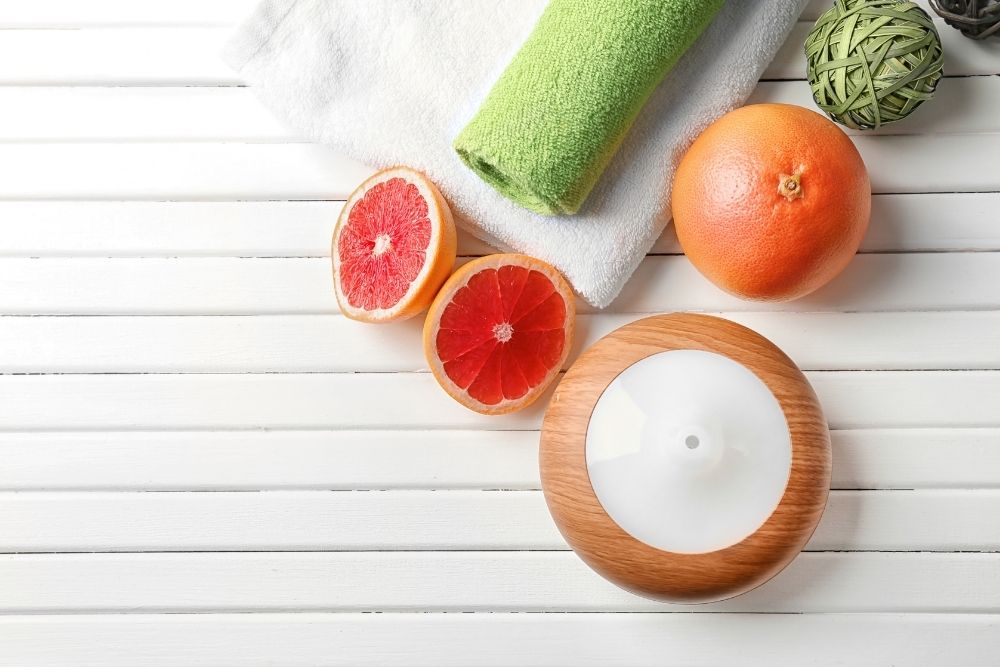 One customer has been using the device for years. The first time she got one, she enjoyed the compact size. Being small and easy to handle makes the dewdrop diffuser portable, so she went with it on holiday. The reason being it didn't take up much room in her luggage.
Another remark is that the device is easy to use even without any prior knowledge of diffusers. Its simplistic design works well for a first-time user who doesn't know a lot about essential oils. Also, it's simple to clean and powerful enough to keep her room smelling amazing for hours.
Another customer who bought the dewdrop diffuser says her friend made the recommendation after she'd been disappointed before. She was skeptical but decided to proceed with the purchase and has no regrets. Now she enjoys a good mood and ambiance in her home when she wants to relax.
Yet another customer says he resisted long from getting the dewdrop diffuser but finally gave in. The good news is it functions well. Though it has a little sound, it's low enough to fall asleep without any disruptions. Also, he turns off the LED light when he wants the diffuser to run without it.
One more customer enjoys the neat and simplistic design of the dewdrop diffuser. He states that it's a good one, given that you only need a few drops of essential oils for a lasting aroma. When the tank is at capacity, it can last up to 4 hours functioning at full power.
Additionally, the straight lines of the design with no corners make it easy to clean. There are no corners that are hard to reach. You won't need any special equipment while cleaning it to get all parts.
Negative Dewdrop Diffuser Customer Reviews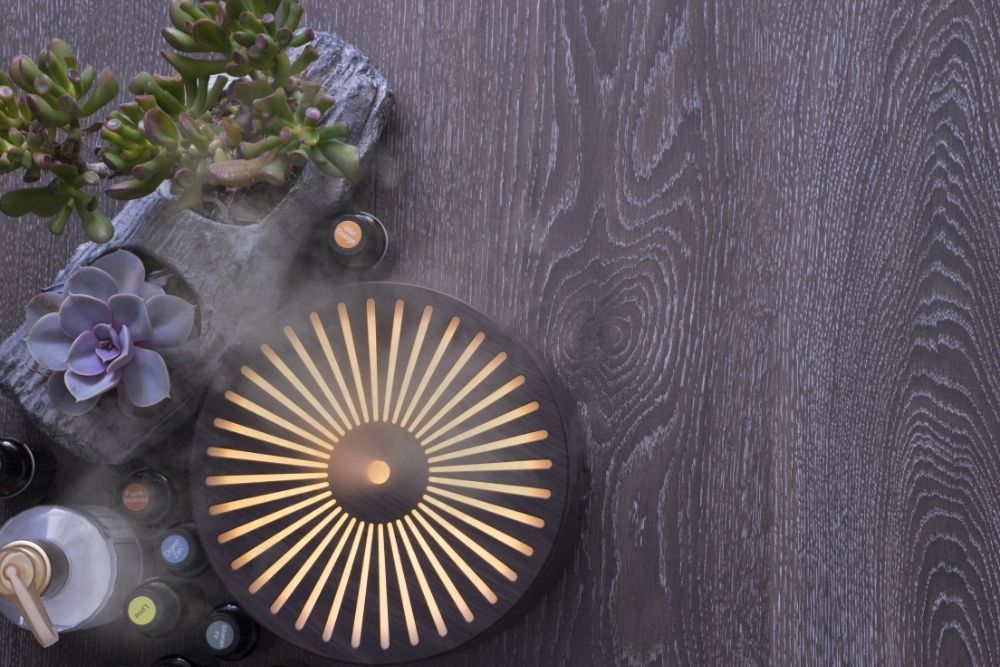 The first negative dewdrop diffuser review stated that it's a poor quality device that only lasted a month. Though it served well the first few weeks, it broke down. It was a waste of money.
The second one got a defective product after placing an order online. Even after following all the instructions, the device wasn't functional. Despite the warranty, she never managed to receive a response from the company ever after trying several times.
Another customer stated the LED lights were too eerie. When she tried turning them off, the button was defective, meaning she had to endure the light. It's disruptive since she can't sleep with them on meaning she has to use the device only when she is awake.
Despite the more extensive reservoir, another customer had an issue with the 4 hours stated by the manufacturer. The liquid didn't last as long, and this also applied to the fragrance.
Other Young Living Diffusers
Though this is a dewdrop diffuser review, you'll be delighted to know that this isn't the only one from the company. Young Living has a couple of other diffusers. These are:
Haven Ceramic Diffuser
Lantern Diffuser
Lucia Artisan Diffuser
Lustre Artisan Diffuser
Orb Diffuser
Rainstone Diffuser
Snowy the Owl Diffuser
Sundance Ultrasonic Diffuser
Sweet Aroma Diffuser
USB Black Diffuser
USB Purple Diffuser
The vast collection makes it easy for customers to pick the best diffuser for their home or office. One thing you notice with all the diffusers is the compact size. None's too big or heavy, which makes all of them portable.
Additionally, all the diffusers have an elegant yet simplistic design that can work with numerous décor in your home. The style goes with the latest technology that makes the diffusers powerful, delivering the best spa-like ambiance to your room. Enjoy soothing sounds and lights when you use them.
Alternative Top Quality Diffusers
The dewdrop diffuser review reveals that there is a downside to using this device. With that in mind, it's better to explore some alternatives in the market.
For starters, you can check out the Urpower 300ml Aroma Essential oil diffuser. Right off the bat, you notice it has a larger capacity. 300ml reservoir tank means you can leave the device on for hours without running out. Not to mention it's a compact size that's portable and easy to clean.
Next, check out the Vitruvi Stone diffuser. The good thing about this diffuser is it's suitable for smaller spaces that don't need intense aromas. It has a small capacity and an elegant design. The black porcelain shell is a nice finish, plus the device is easy to use, even for beginners.
Third, look into the InnoGear diffuser. The fascinating thing about this diffuser is its wooden exterior and shape. The body features a wood grain cover and offers you seven different colors. However, it looks like that this isn't all it delivers since the device has four-time outputs.
Lastly, make sure you note the Bizond Premium Diamond essential oil diffuser that gives your home a technological look. It has a more contemporary style that you can incorporate into any space in your home. Thanks to the large capacity tank, it runs up to 8 hours non-stop.
Summing Up
It's easy to notice from this dewdrop diffuser review that the product meets many basic needs of an essential oil device. The elegant dewdrop design coupled with straight lines makes it an excellent addition to your home.
Not to mention it's easy to clean and use even if it's your first time using an essential oil device at home or in the office. But, before placing an order, read through the positive and negative customer reviews. Also, check out other devices in the market, which gives you a better perspective.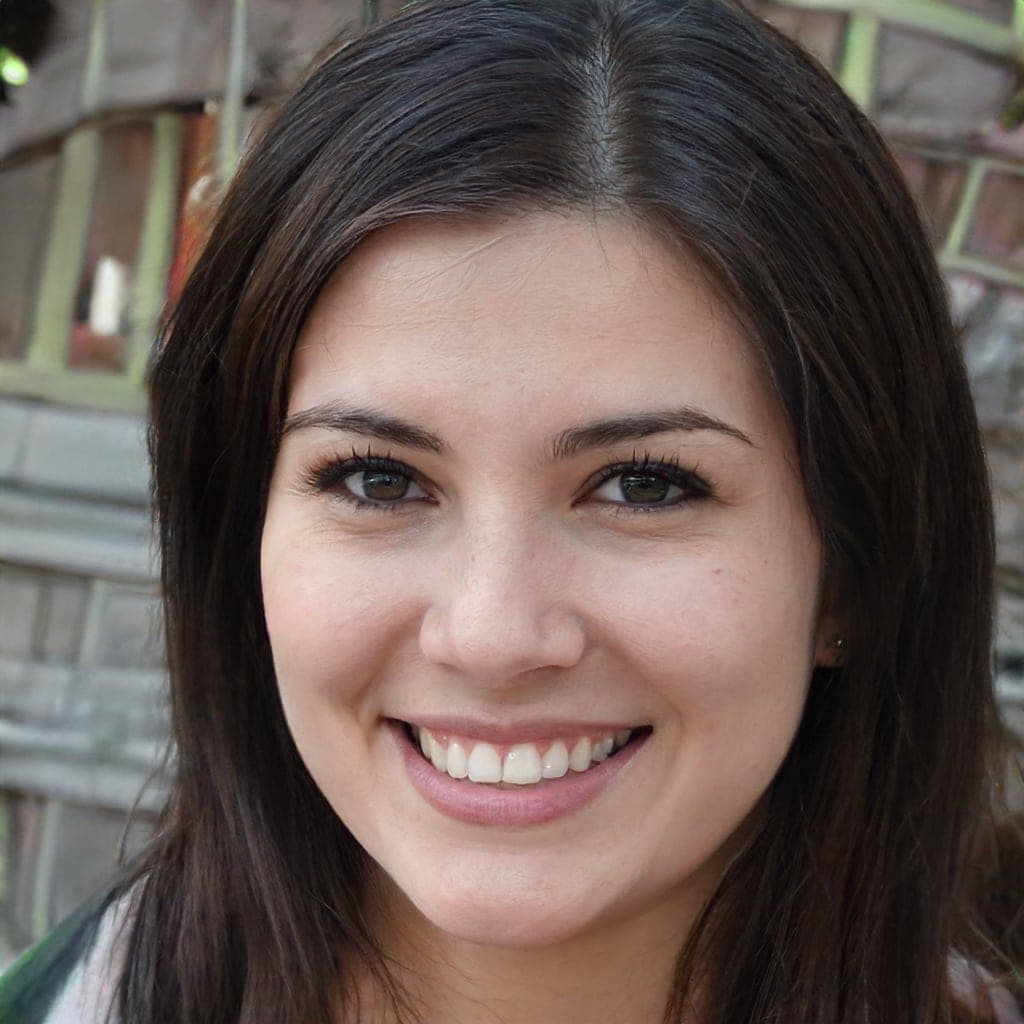 I currently work as a medical receptionist, but my ultimate goal is to work as an occupational therapy assistant. Helping others achieve a better quality of life is something I'm after. That's one of the main reasons I started this blog. Learn more about me.